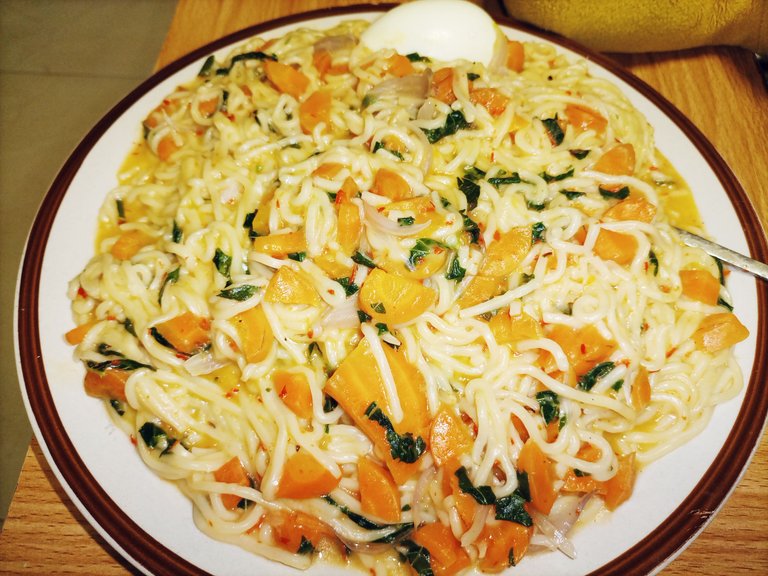 Hello Hivers 💕💞,
I would like to discuss this one of the best fast food you can ever see around you at the moment even though this particular food preparation took me 1 hour 45 minutes before it was done. I love cooking because it motivates me to get some champagne and useful information about life generally speaking. I learnt how to cook from my parents and ever since then I have been practicing it constantly even when I was in the university for 8 years.
It is a fast food because it textnow much longer time before it is done but when you add order food ingredients to eat in a natural way definitely triple the time is spent initially. I took so many pictures because of some people who want to learn and also who will learn how to cook in his or her own way.
Step 1.
first of all you need a clean pot so as for you to be able to maintain good personal clean hygiene. This is very necessary and even in this type of Corona virus.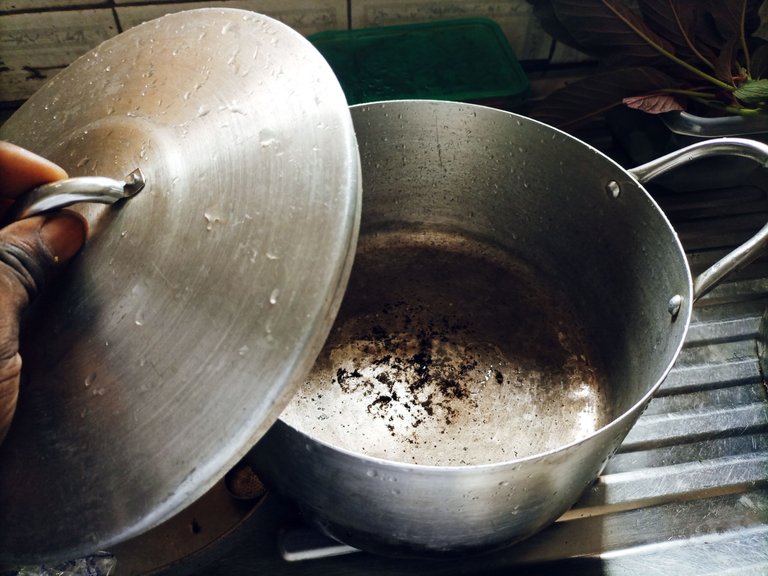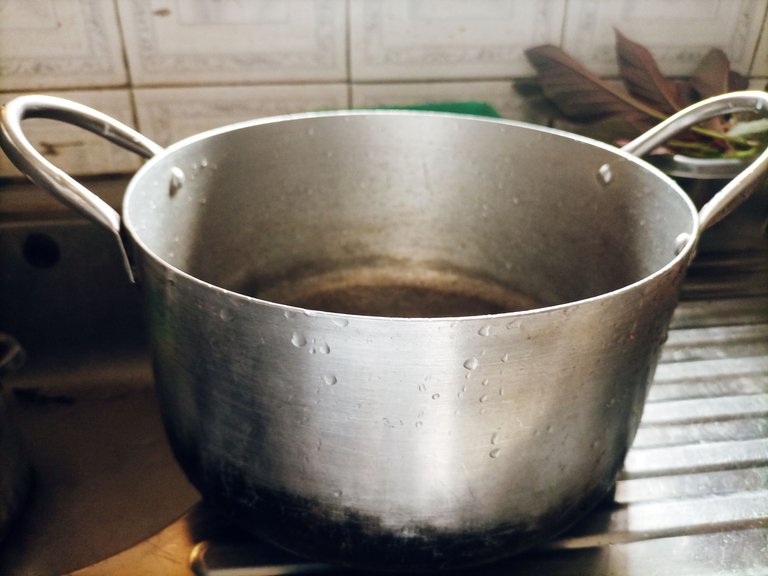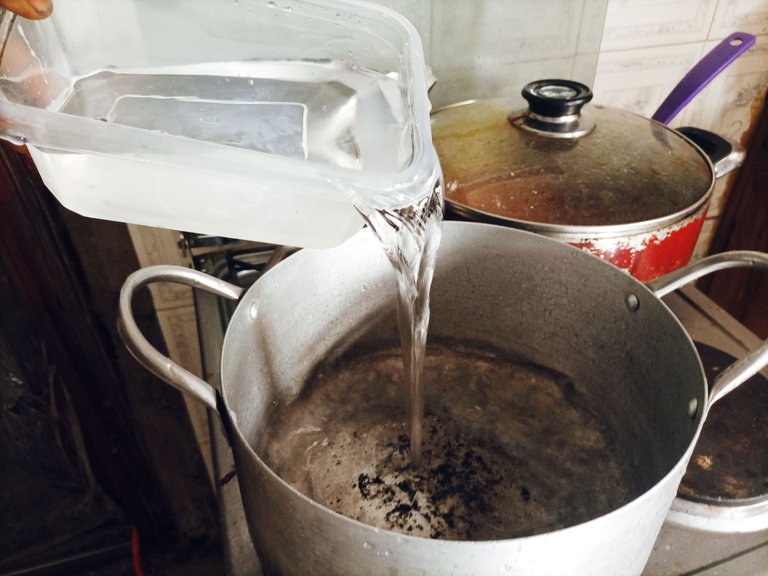 Step 2.
The Noodles.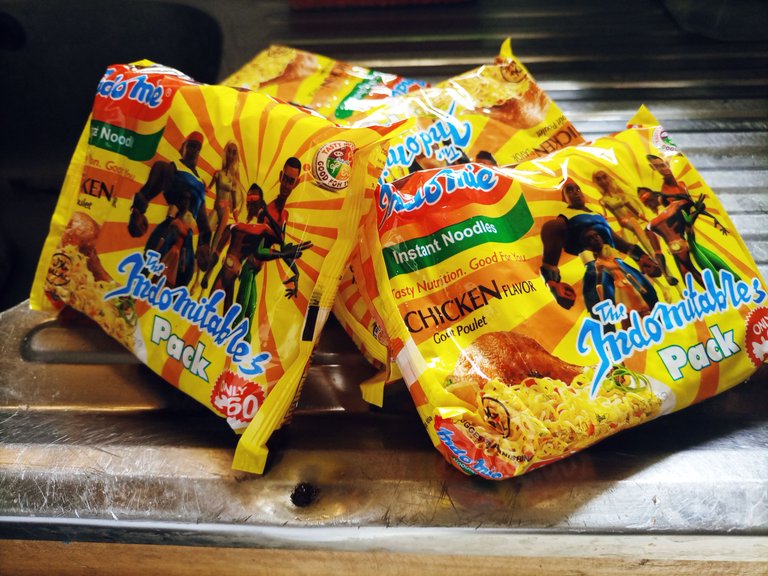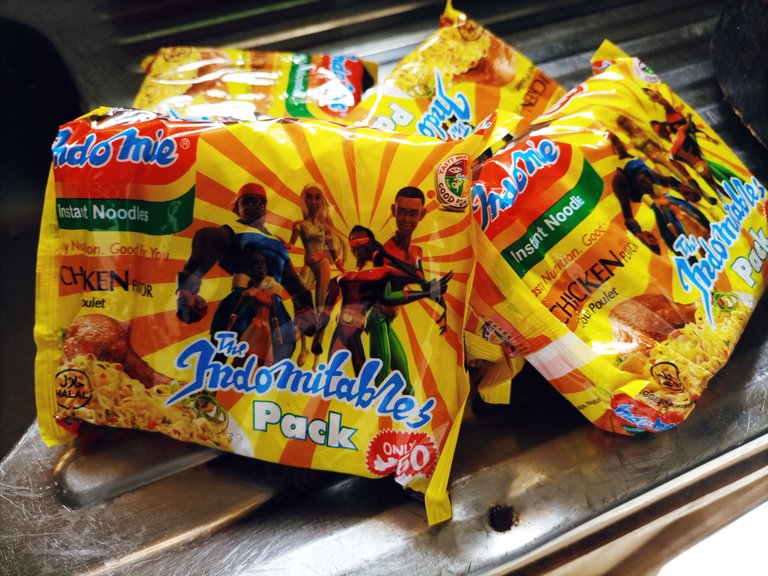 Step 3.
in this case you can use any of the pepper category even as fresh as it is you can also store it inside the refrigerator just like mine.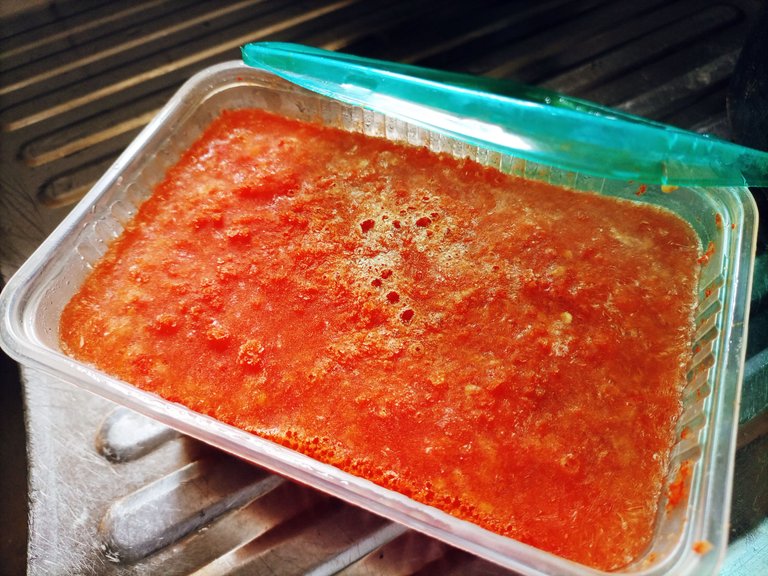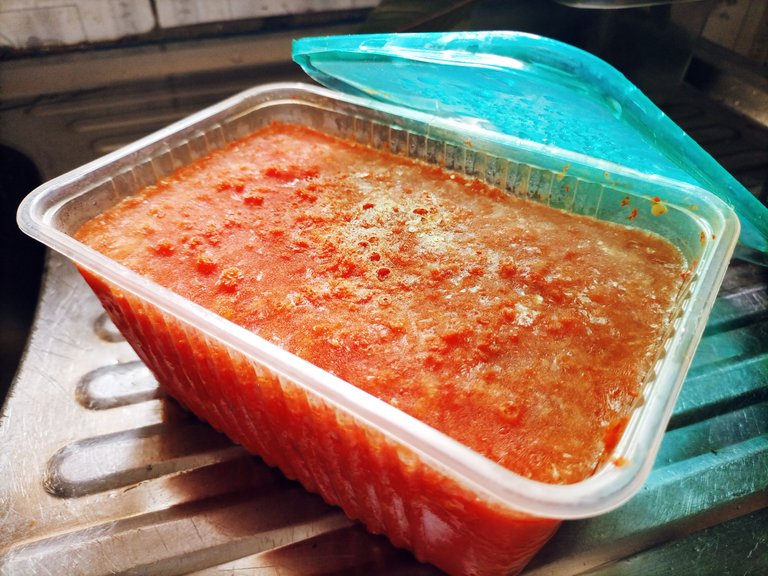 Step 4.
I love to because is more bigger than the normal eggs you see around us .
Turkey egg.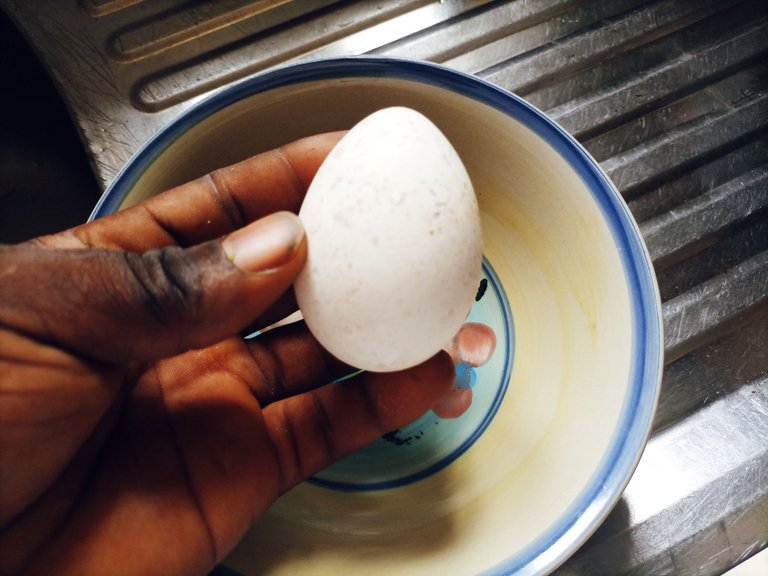 Step 5.
The Scent Leaf.
I love eating vegetables and also because it is medicinal in a natural way I included the saints live because I want it all and delicious meal. Recently viewed attract and give a delicious aroma.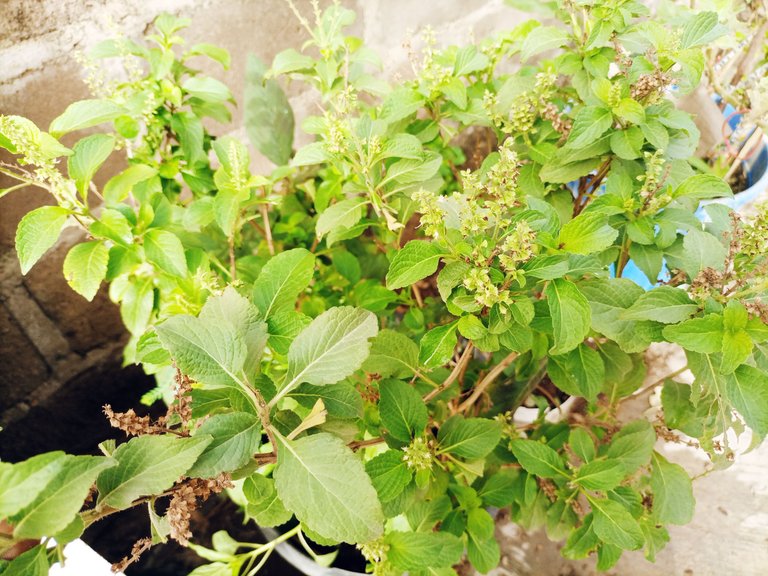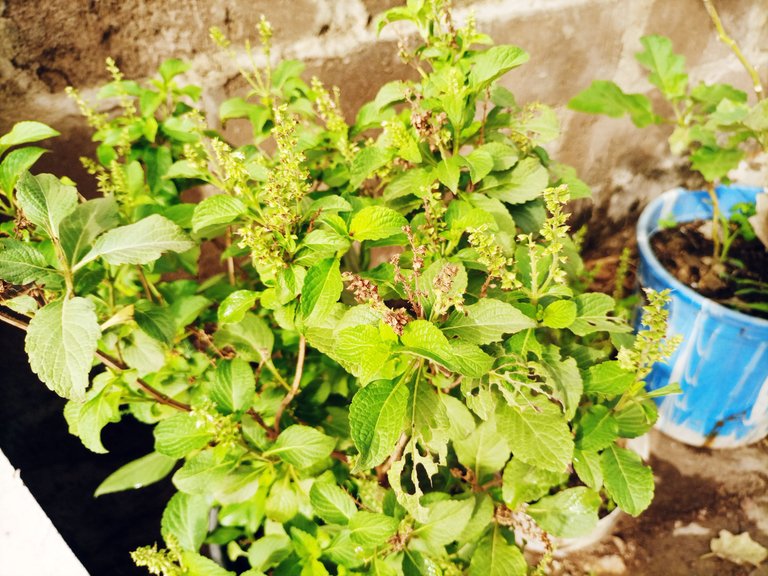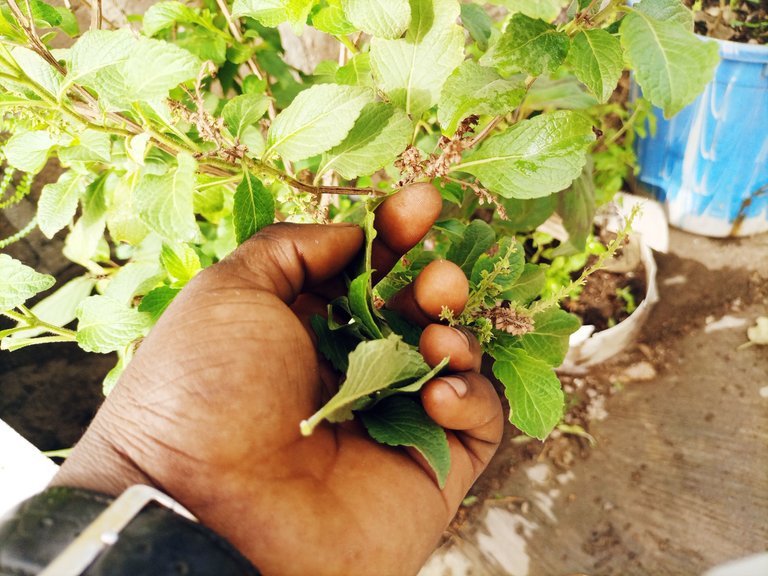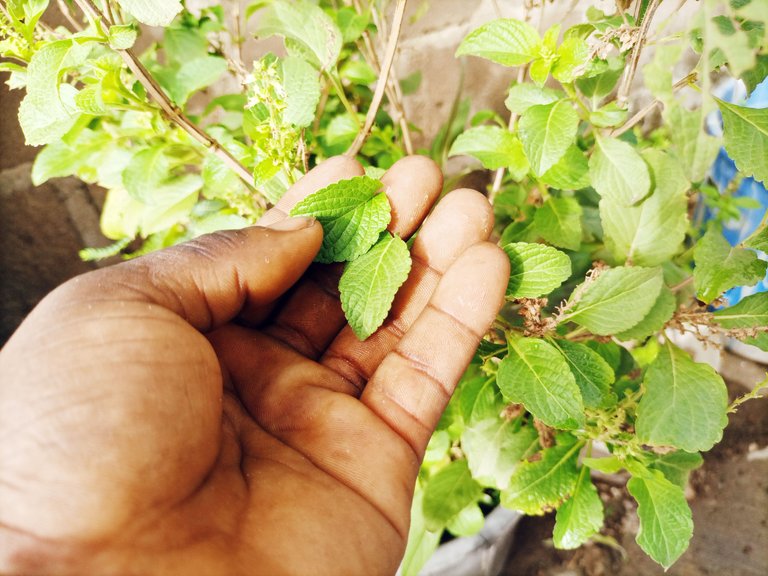 Step 6.
The Red Onions 🌰.
The red onions we also serve as appetizer.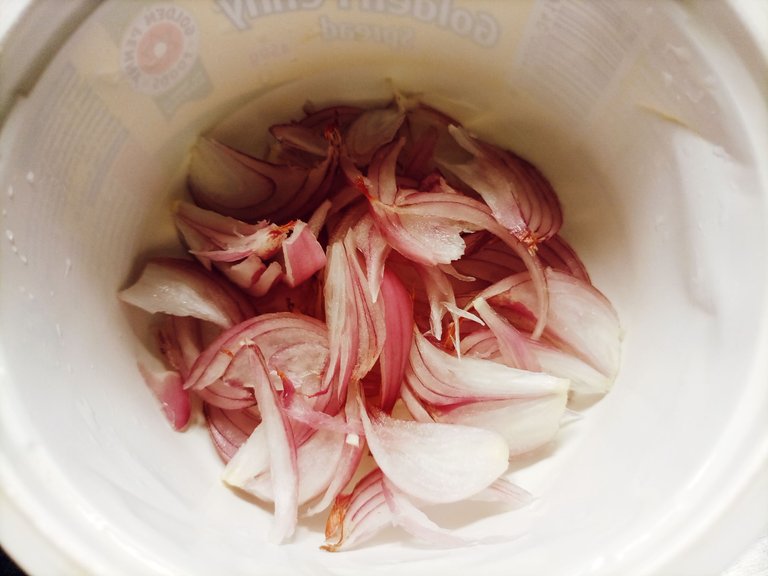 Step 7.
The Red African Spinach vegetable.
Like I said earlier I love consuming green vegetables most especially when it is raining this season.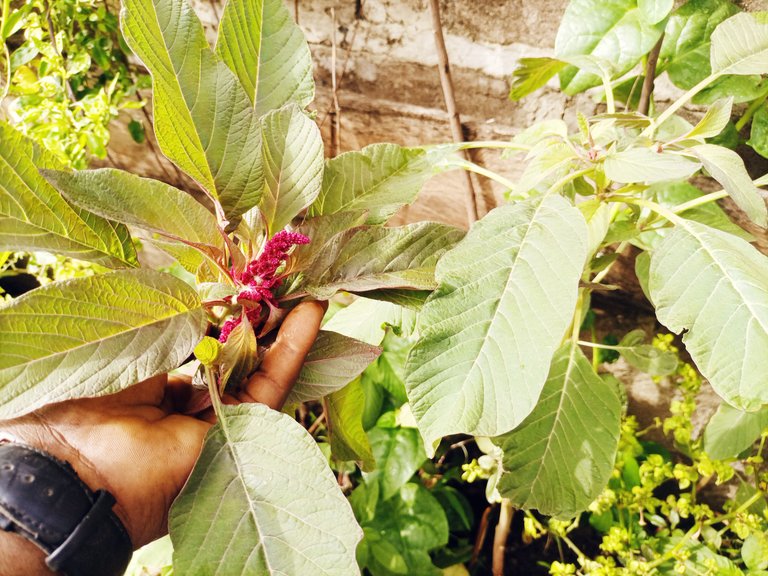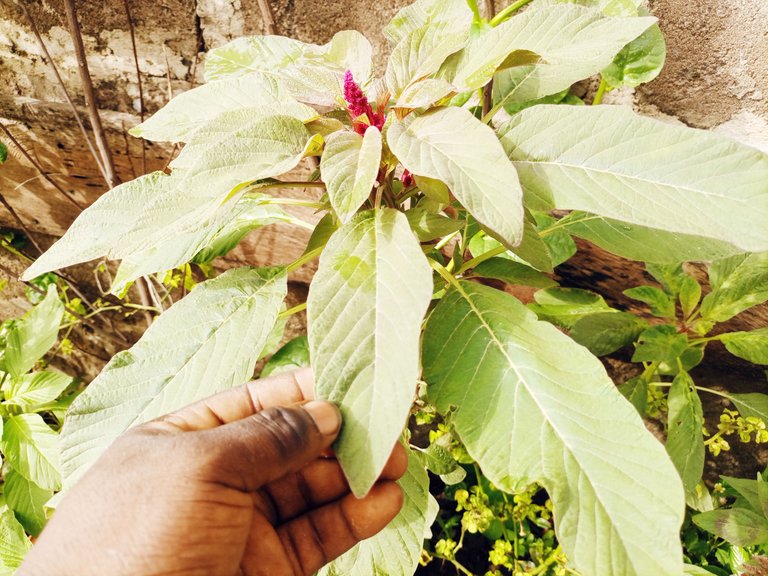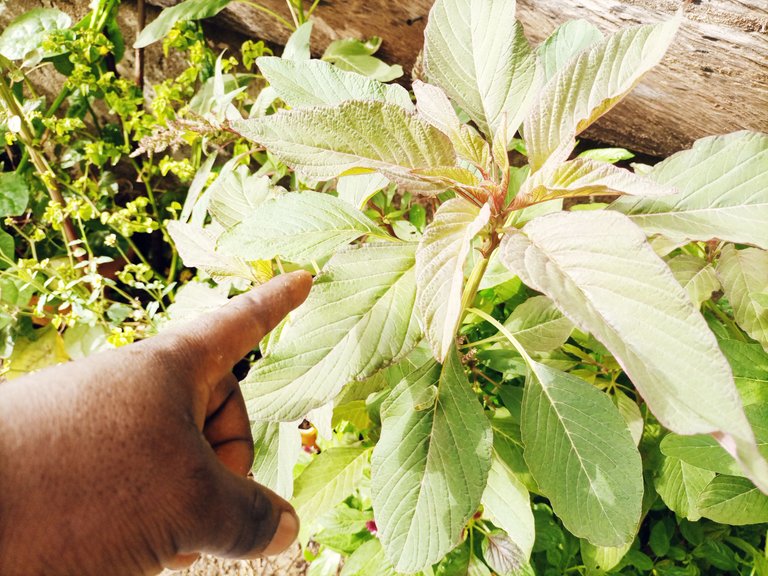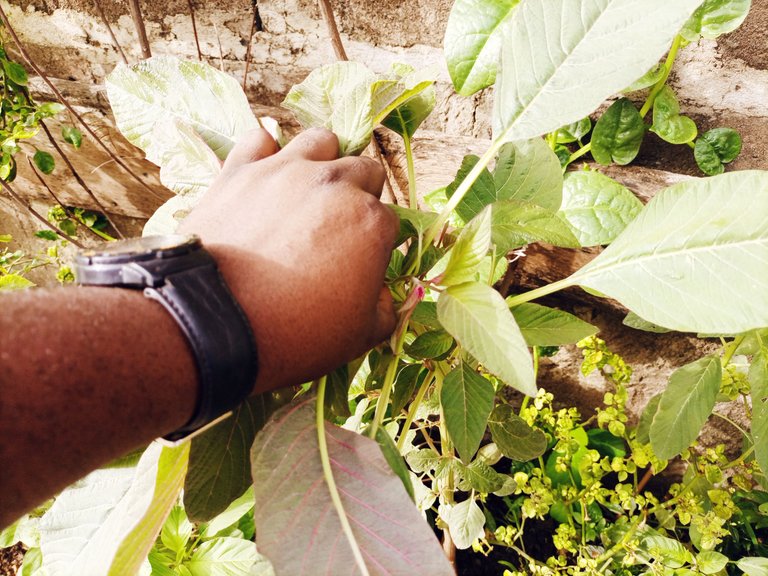 Step 8.
Carrots.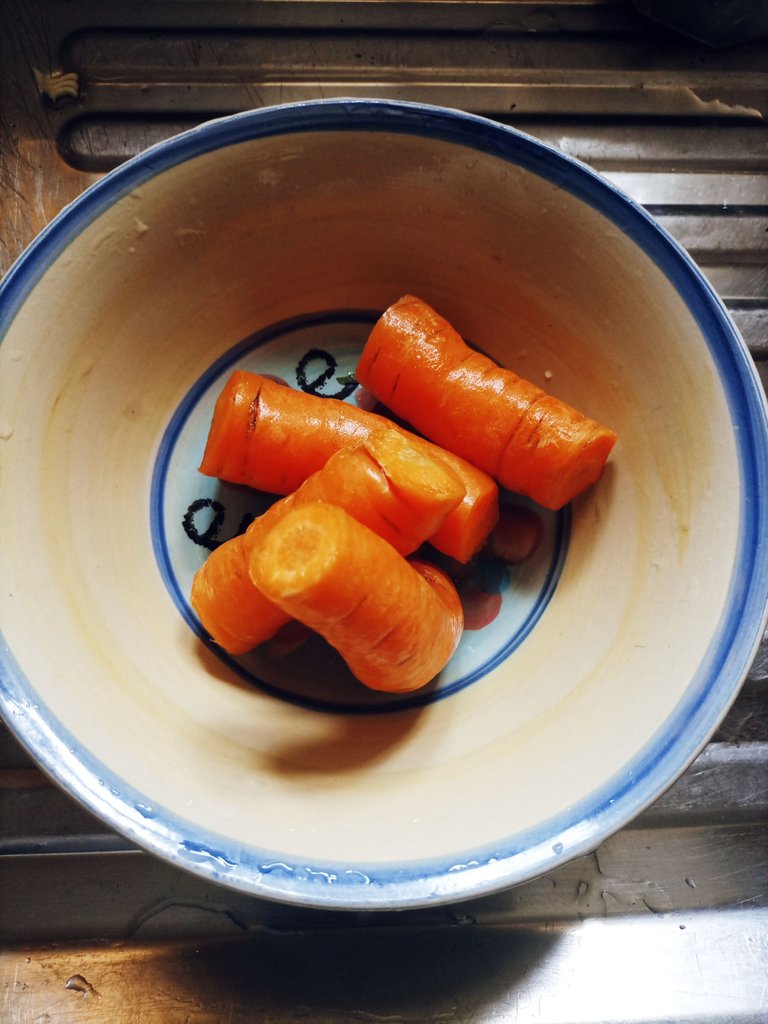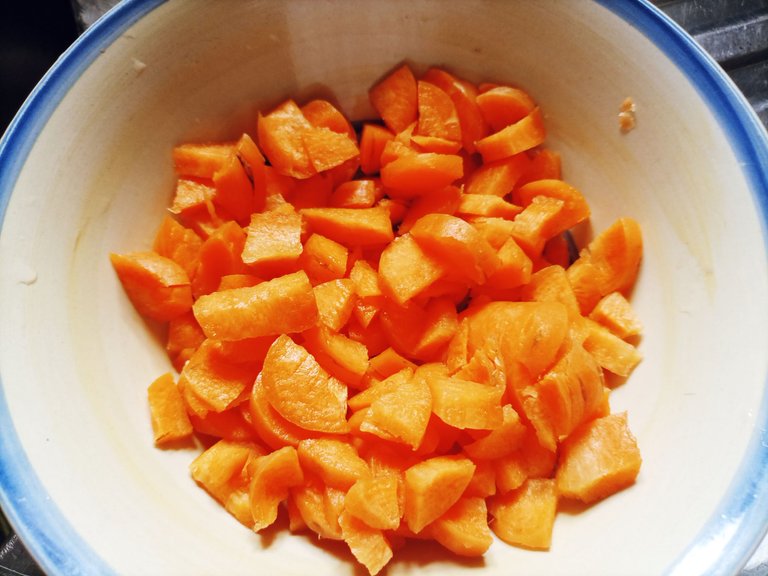 The Preparation Proper.
After I put my report on the fire I also asked to include My washed eggs into it as well I do not come because I sure as for the egg she loves crack or break. Hi carefully torn the noodles rap and pour it into the boiling water gradually. After that, i Poured in pepper, the onions ,the carrots and also the red African spinach Vegetable into it at once.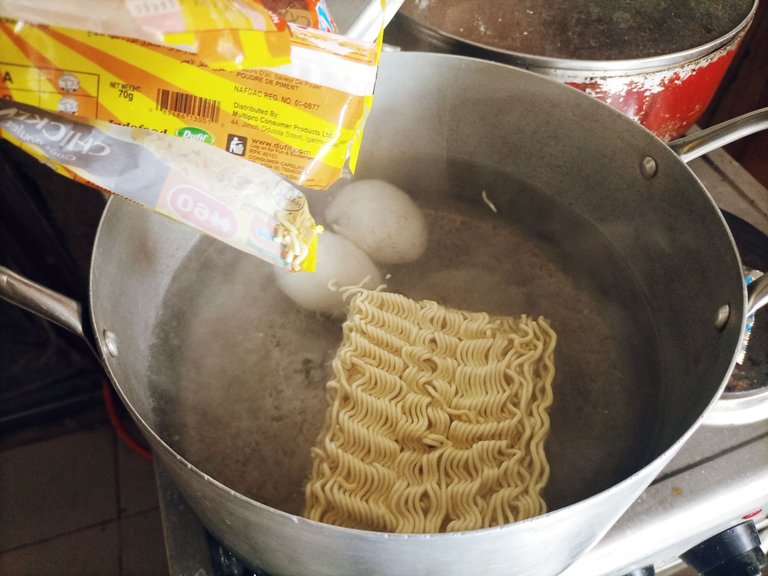 ---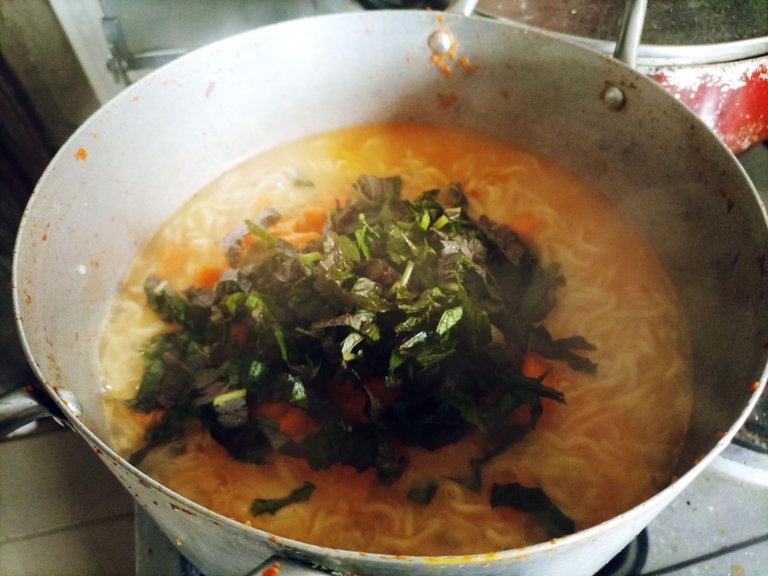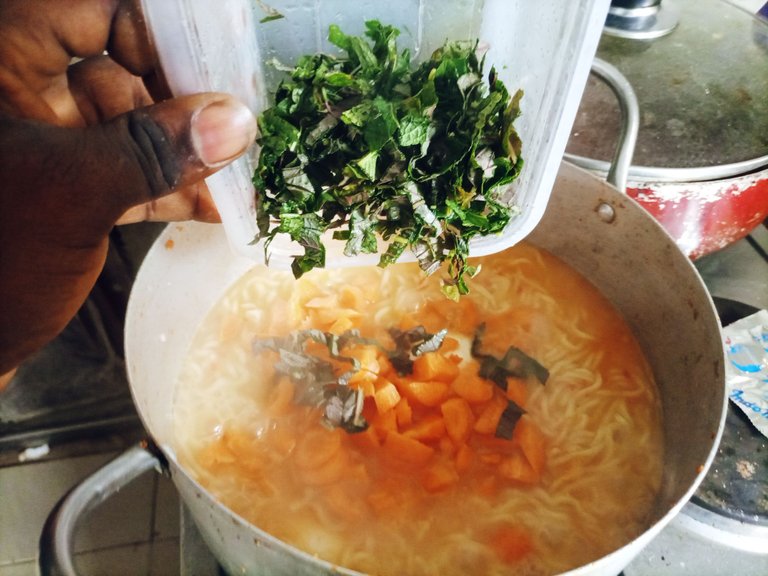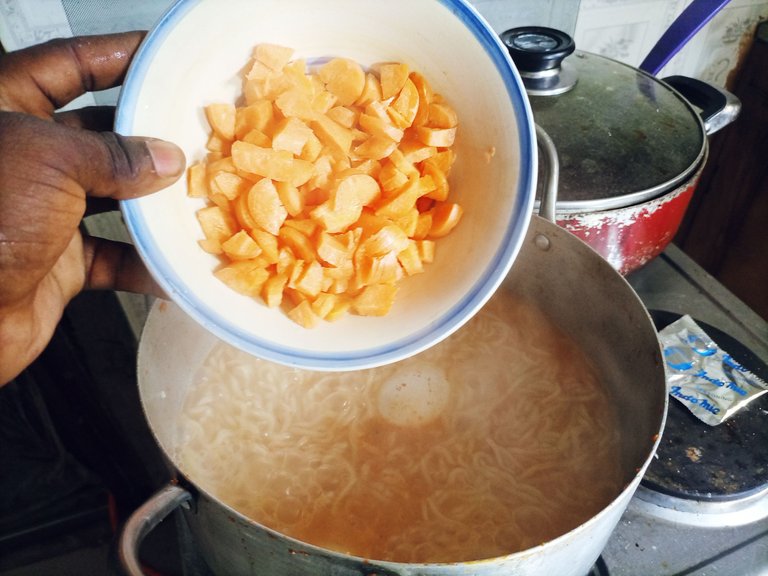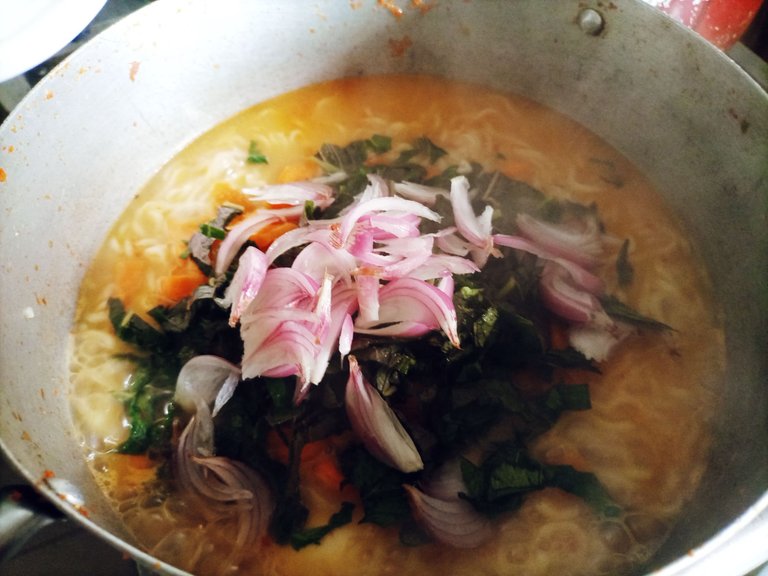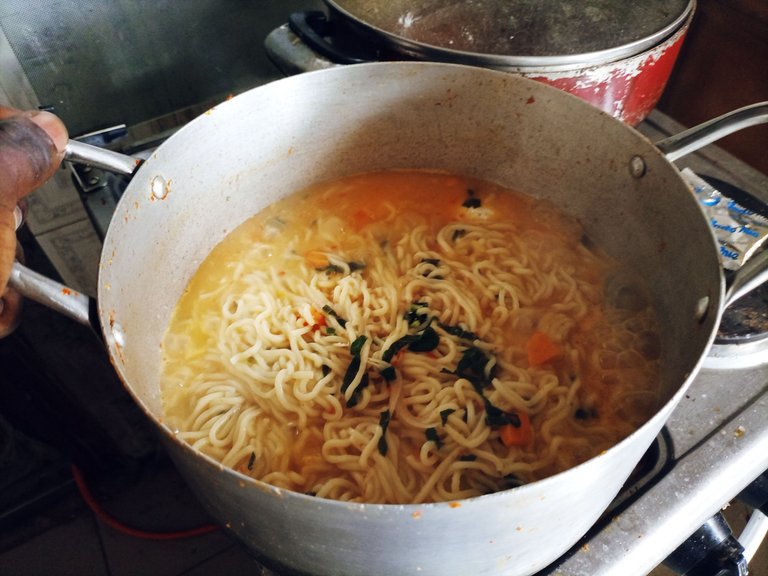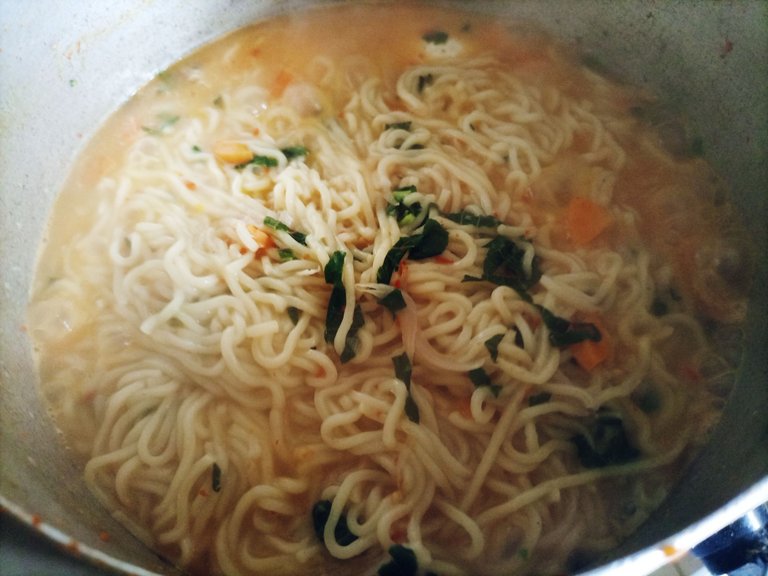 ---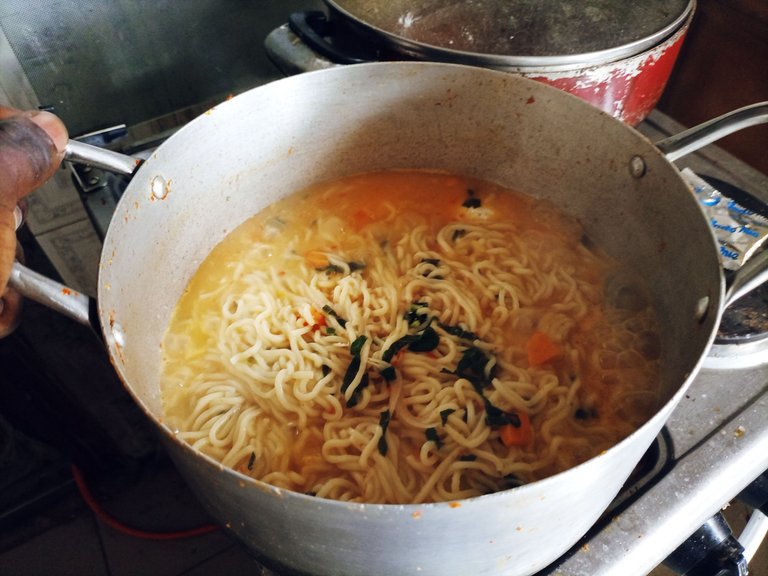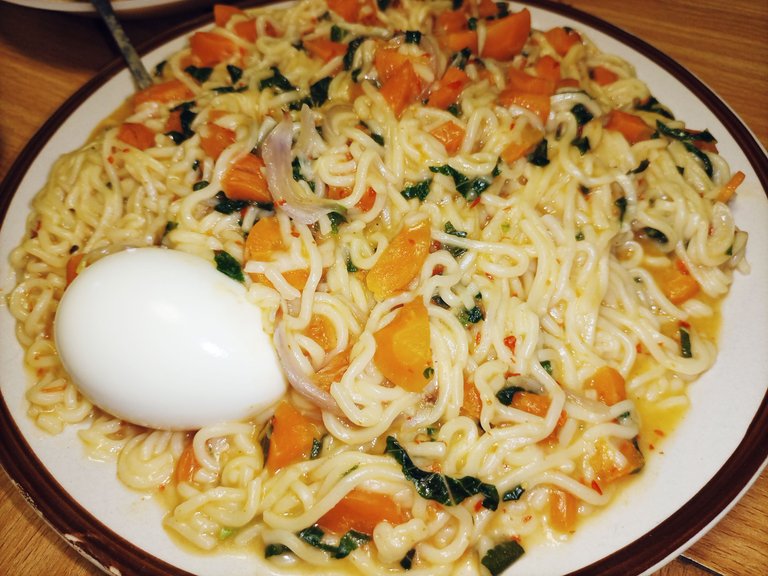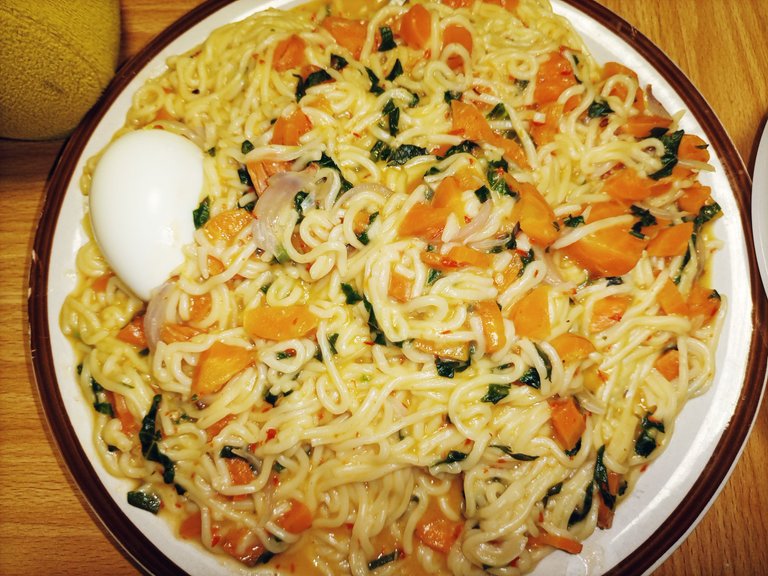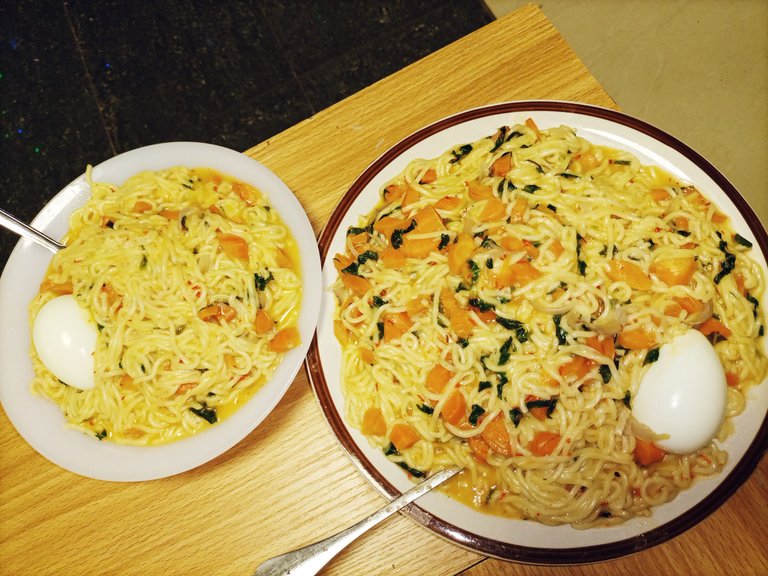 Camera Details. ( Infinix Note 7 )
MAIN CAMERA
Quad 48 MP, f/1.8, (wide), 1/2.0", 0.8µm, PDAF
2 MP, f/2.4, (macro)
2 MP, f/2.4Mobile, (depth)
2 MP, f/1.8, (dedicated video camera) - 128/6 model only
Features Quad-LED flash, panorama, HDR
Video 1080p@30fps
SELFIE CAMERA
Single 16 MP, f/2.0, 26mm (wide), 1/3.06", 1.0µm
Video 1080p@30fps
---
Thanks For Stopping by And checking Out My Blog 📝📖🗒️
---
Original content by me, @mattsanthonyit
---
Please important note▶️, order than any stated link in my post otherwise every other photographs used in my posts are originally taken and owned by me @mattsanthonyit, if you like them and wish to use any of my images please contact me privately. Thanks🔛.
---
🗓️Date Capture: 26/3/2021. 📸Medium capture: Infinix Note5 Smartphone. 🌍Location: Ilorin.Kwara State. Nigeria. 🕰️Time:4:03am ⚡Posted with: peakd.com
---
If you actually like what you see😃😄😉,watch📷📺📸 and read📖📋 I would equally be grateful for an upvote♥️⚡ a very cool comment under my comment box or a reblog 🌀😏 for everyone to see ... and perhaps maybe you would like to follow me for more of my Post to show on your own feeds. Don't miss any of my Post.🔝. Special thanks to all who put big smiles on my face with Auto Upvote for always being supportive to me 💞💯.
---
Thank you for visiting my blog.
---
You Can As Well Join Me On Other Social Platform.
Twitter:
Check out Matthew O. Akinlotan [peakd @mattsanthonyit ] (@mattsanthonyit): https://twitter.com/mattsanthonyit?s=09
---
Instagram:
https://instagram.com/officialoluwagb...
---
YouTube:
[https://m.youtube.com/channel/UCPBPk8al3dnLy5xAWnbWT1w
---
Facebook:
( https://mobile.facebook.com/akinlotan...)
---
Hive:
---
⬇️⬇️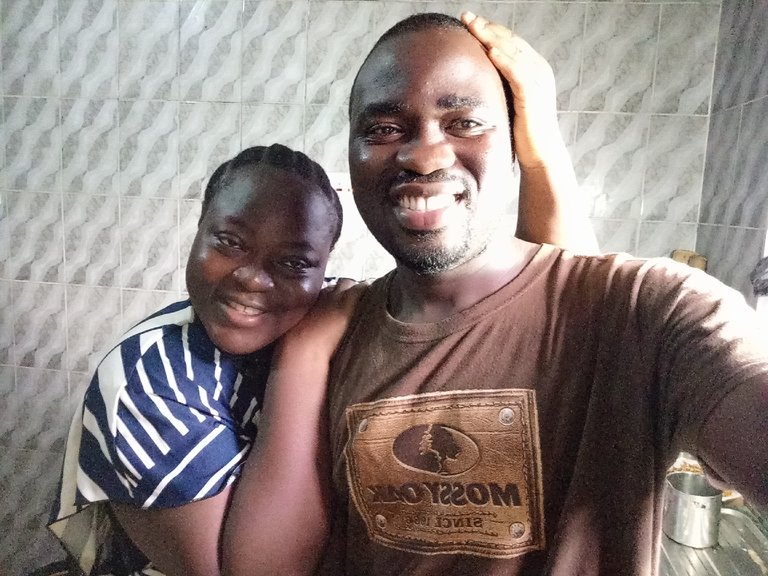 Matthew is a farmer and lover of Hive. HIVE has really helped my life to grow more healthier than I was, HIVE testimony. I'm a Dad, husband and a hustler. Farmer who loves animals, he practice what he preaches . He is also a Photographer, Traveller , Mr Chef ( Loves Cooking) and above all, he is a blogger and a vlogger♣️♠️.