Recipe My favorite dessert , caramel cheesecake🧀🎂 without oven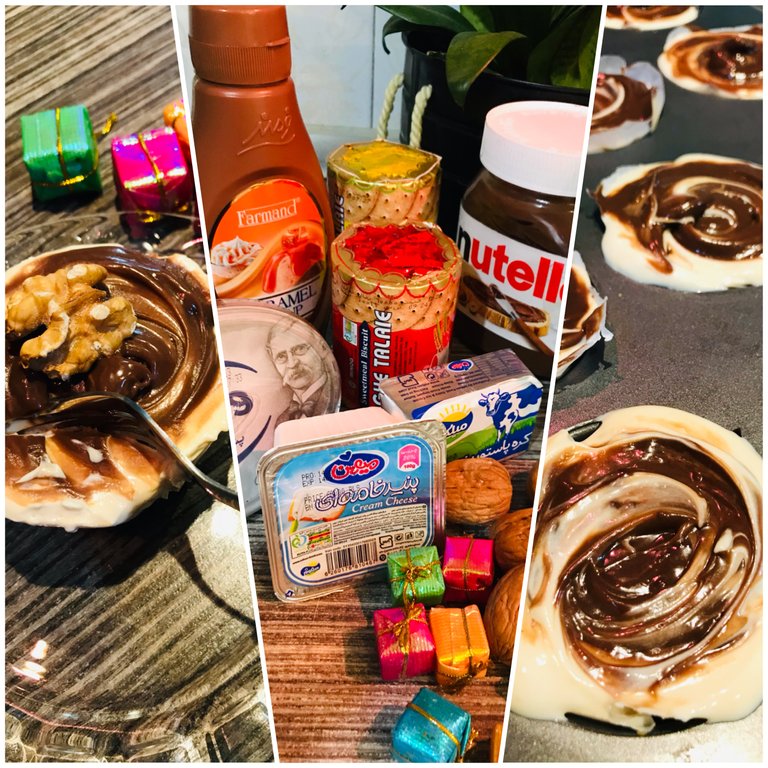 #### A sweet and delicious cake thing that you have to work hard and spend a lot of time to prepare.
#### But the result you see at the end is worth the effort.
#### This cake thing is prepared in several steps. We recommend that if you have enough time and patience to bake sweets, prepare this dessert.
🧀🎂🧀🎂🧀🎂🧀🎂🧀🎂🧀🎂
👨‍🍳Ingredients for 12 mini cakes👨‍🍳
Biscuits: a package of 200 grams
Butter: 100 g
Cream cheese 300 g
Breakfast cream: 200 g
Sugar: One-half cup
Vanilla: A teaspoon
Walnut: Half a glass
Caramel sauce
Chocolate cream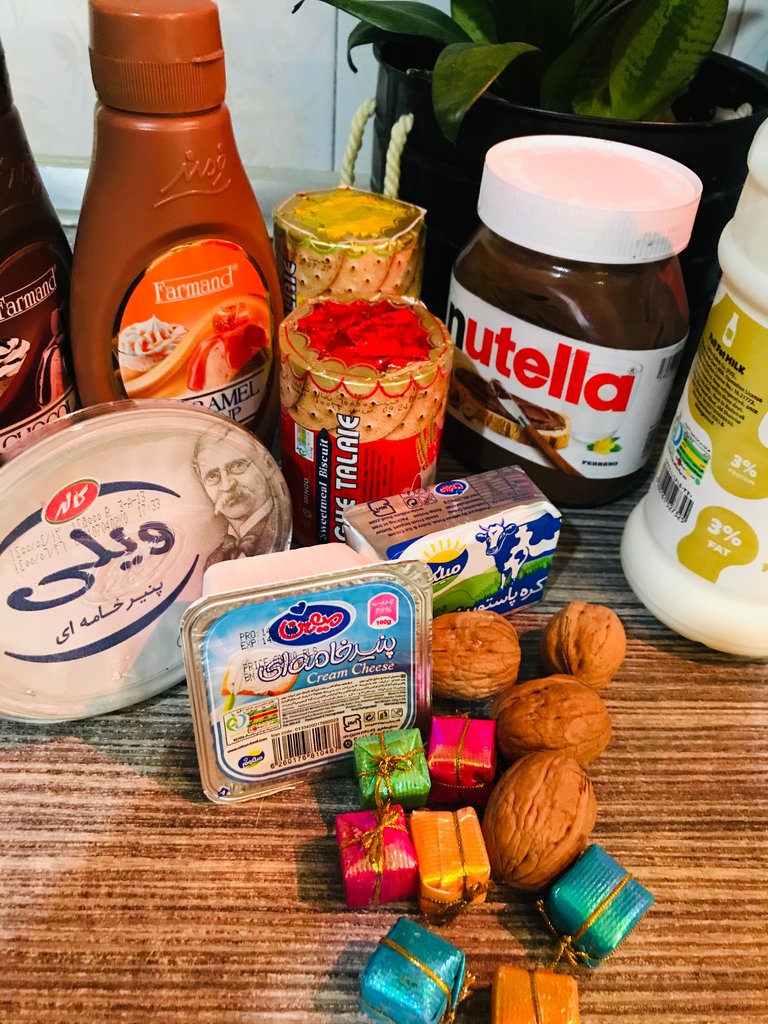 STEP1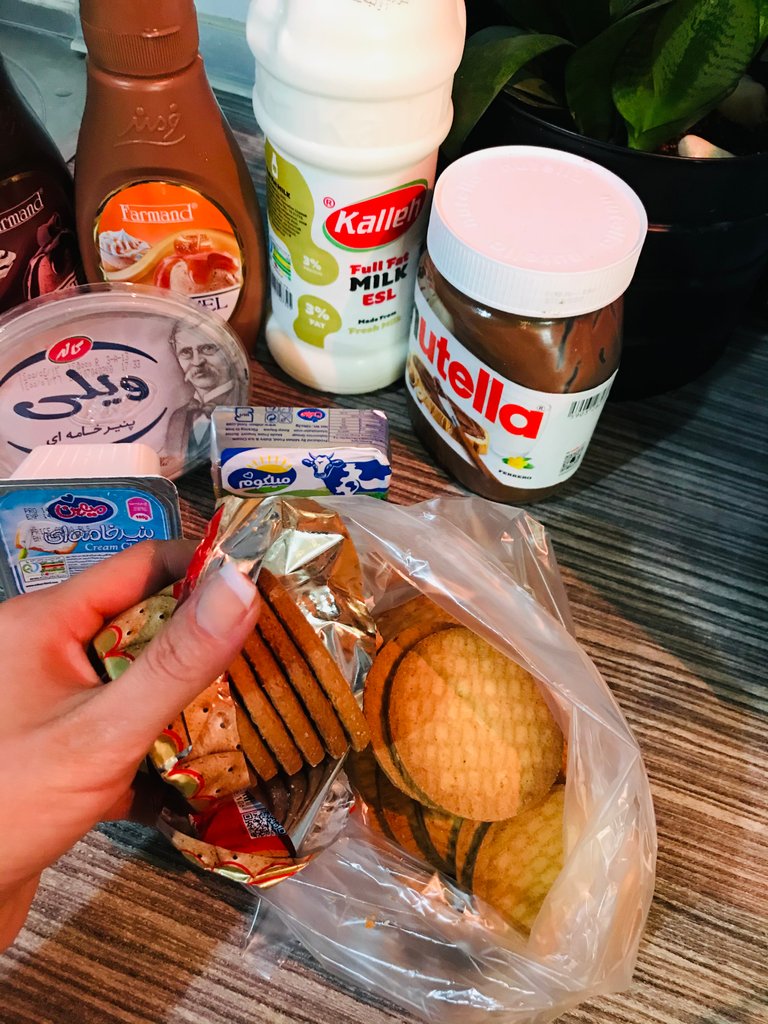 👨‍🍳## Powder the biscuits and mix with melted butter👨‍🍳.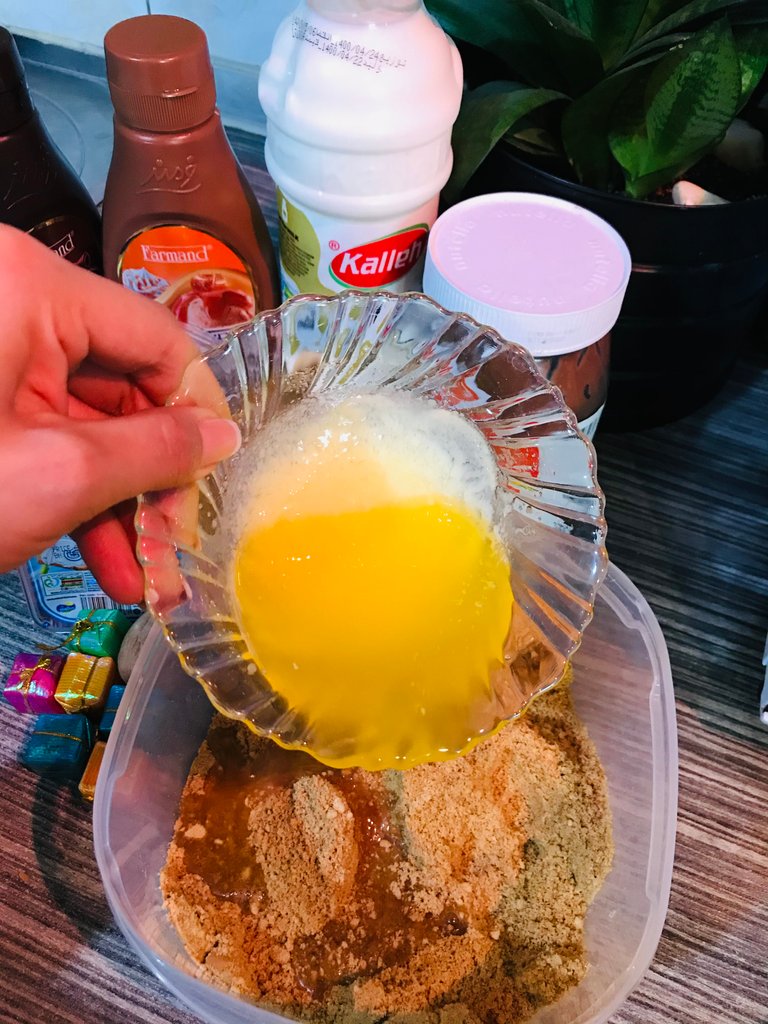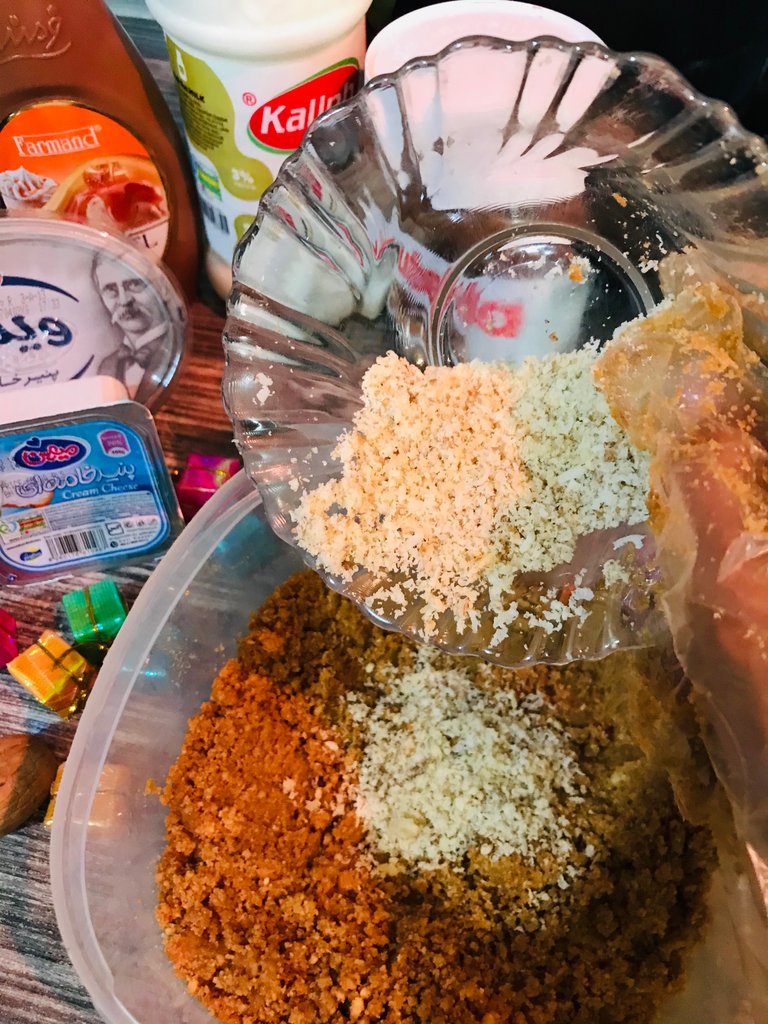 👨‍🍳# Put the biscuit mixture in the freezer for 15-20 minutes.👨‍🍳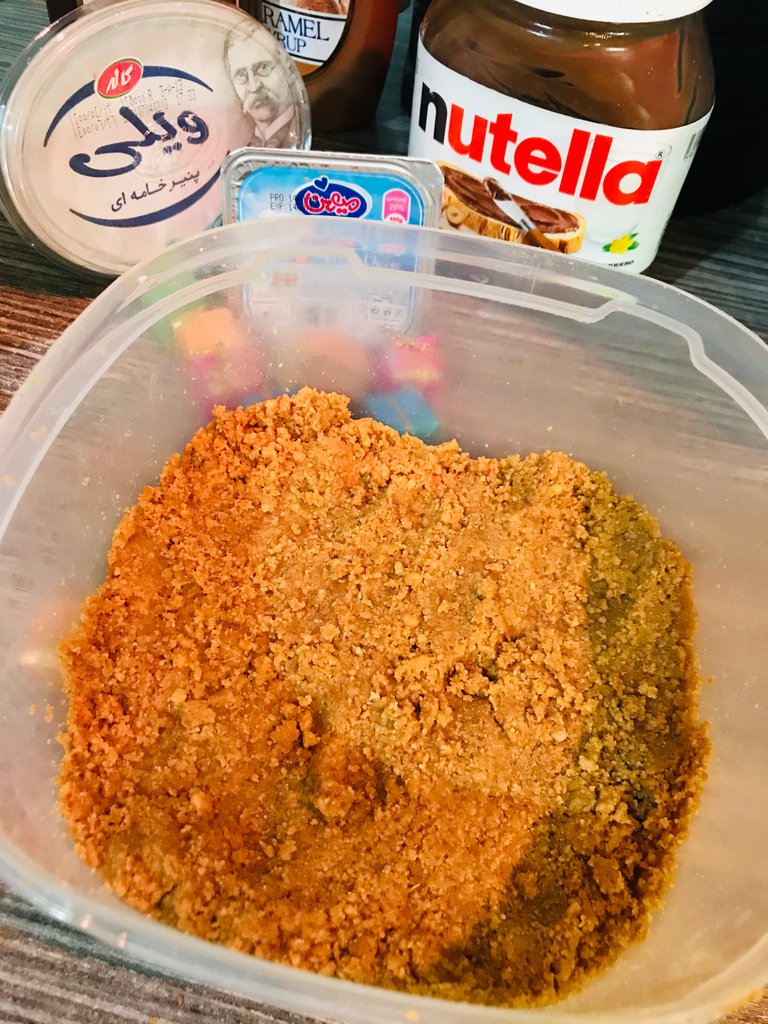 STEP2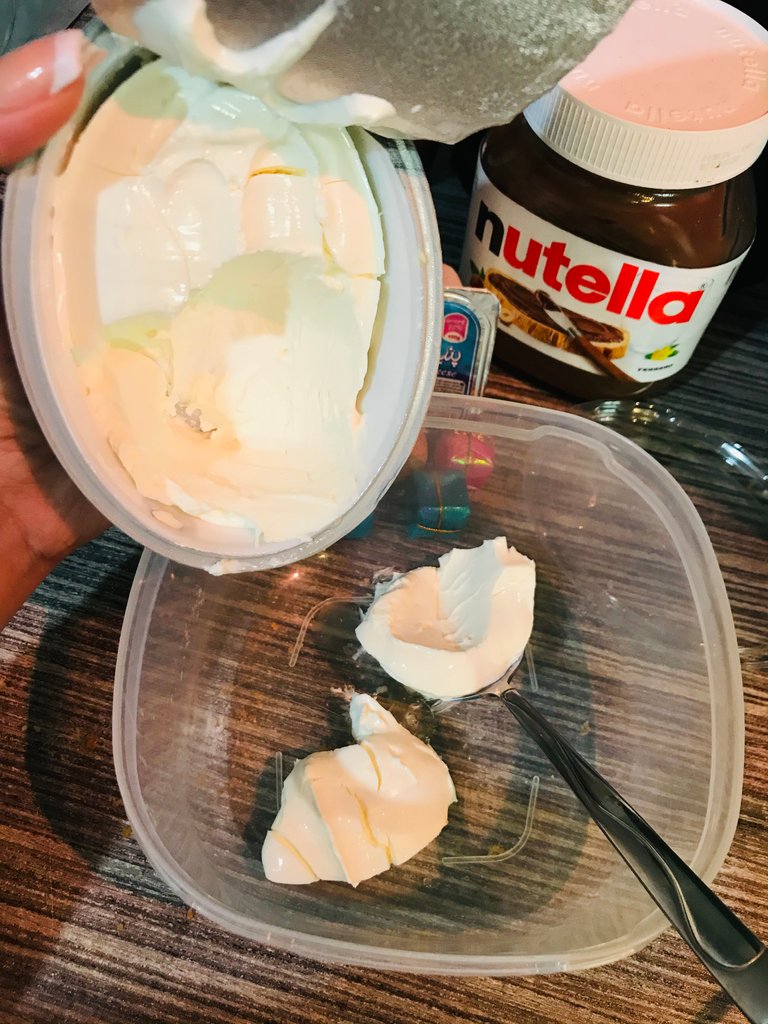 👨‍🍳# Mix cream cheese, sugar and vanilla with an electric mixer to mix together.👨‍🍳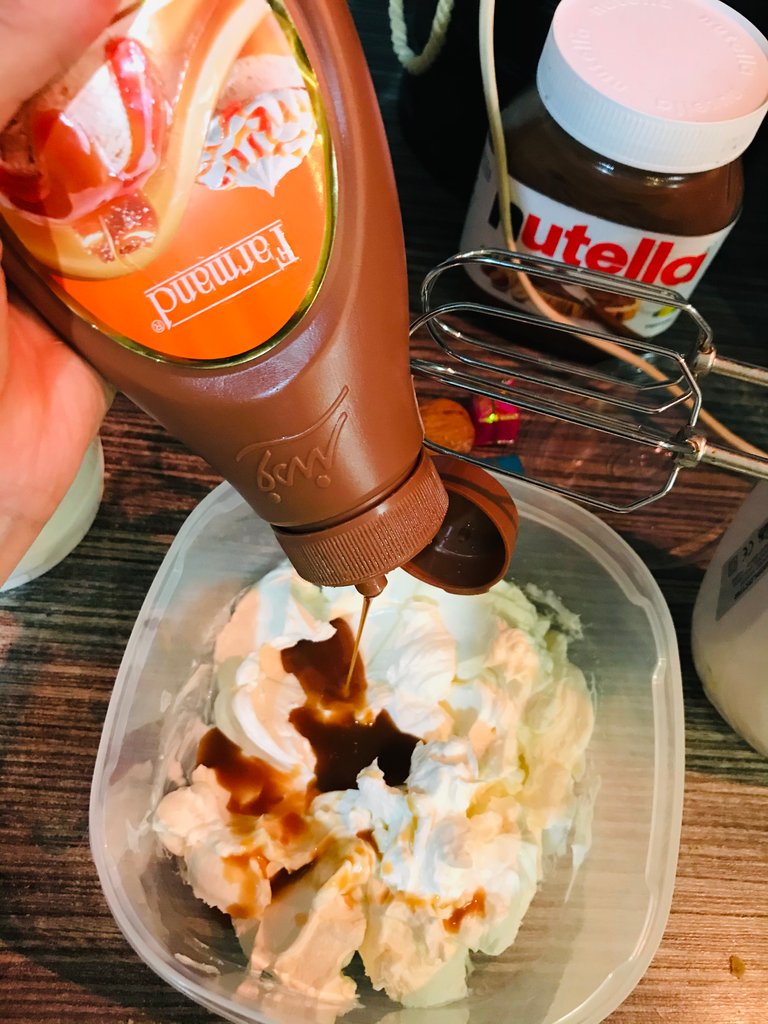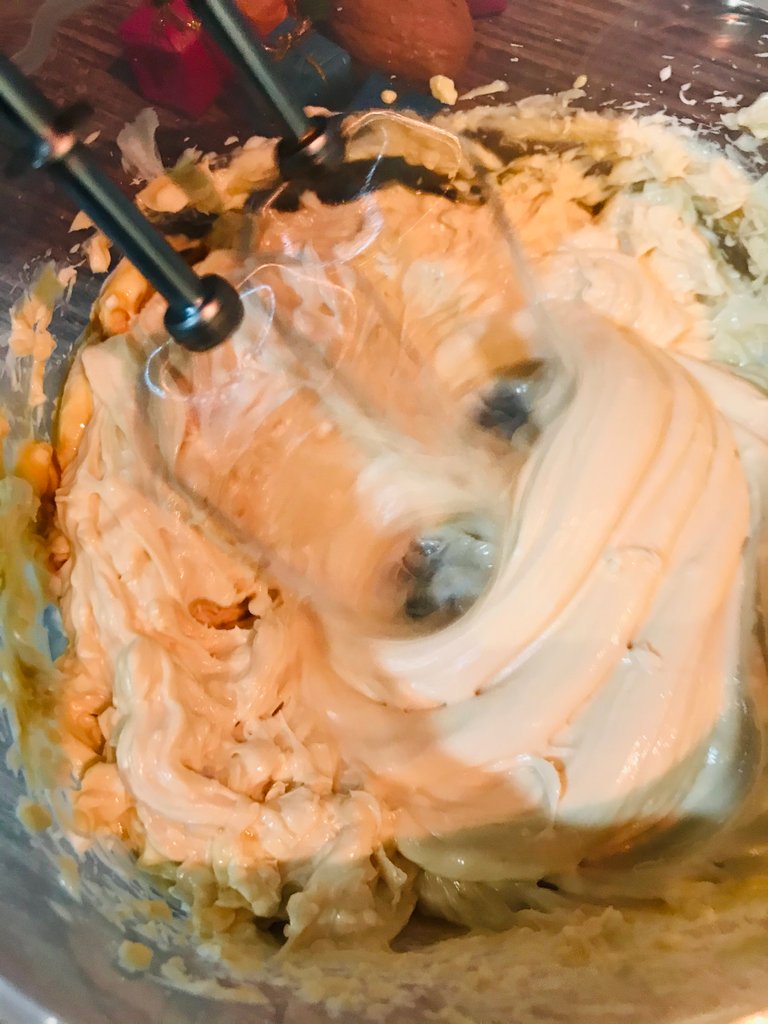 STEP3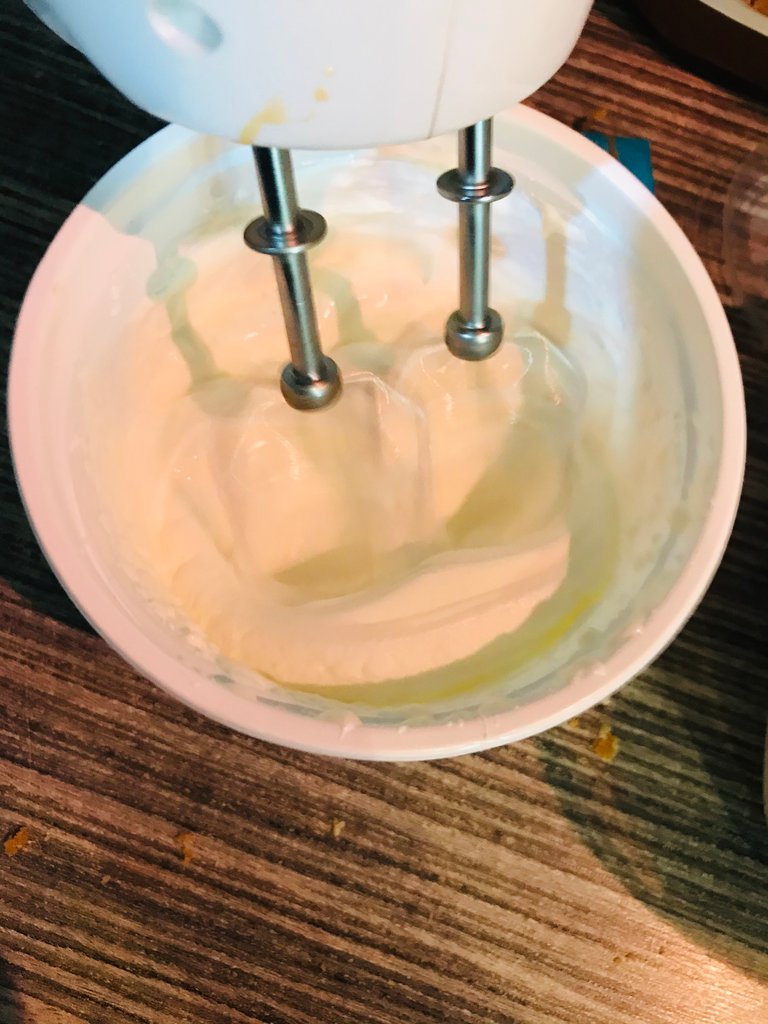 👨‍🍳# Then mix the cream with an electric mixer, add it to the mixture and put it in the refrigerator until the cream hardens.👨‍🍳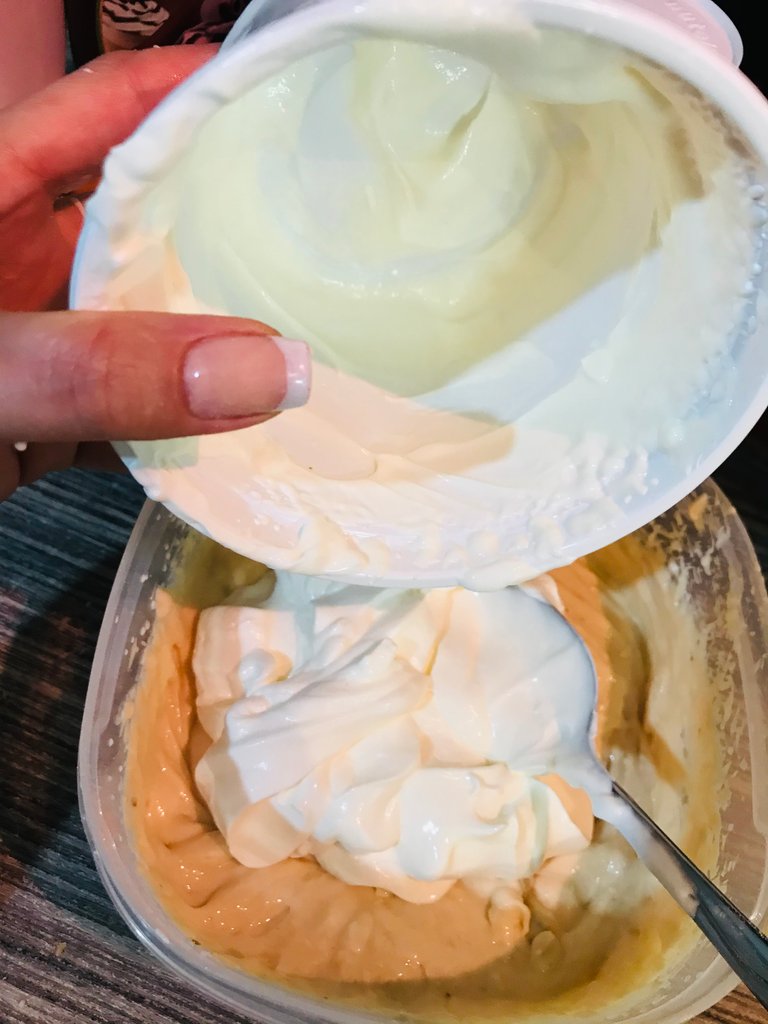 STEP4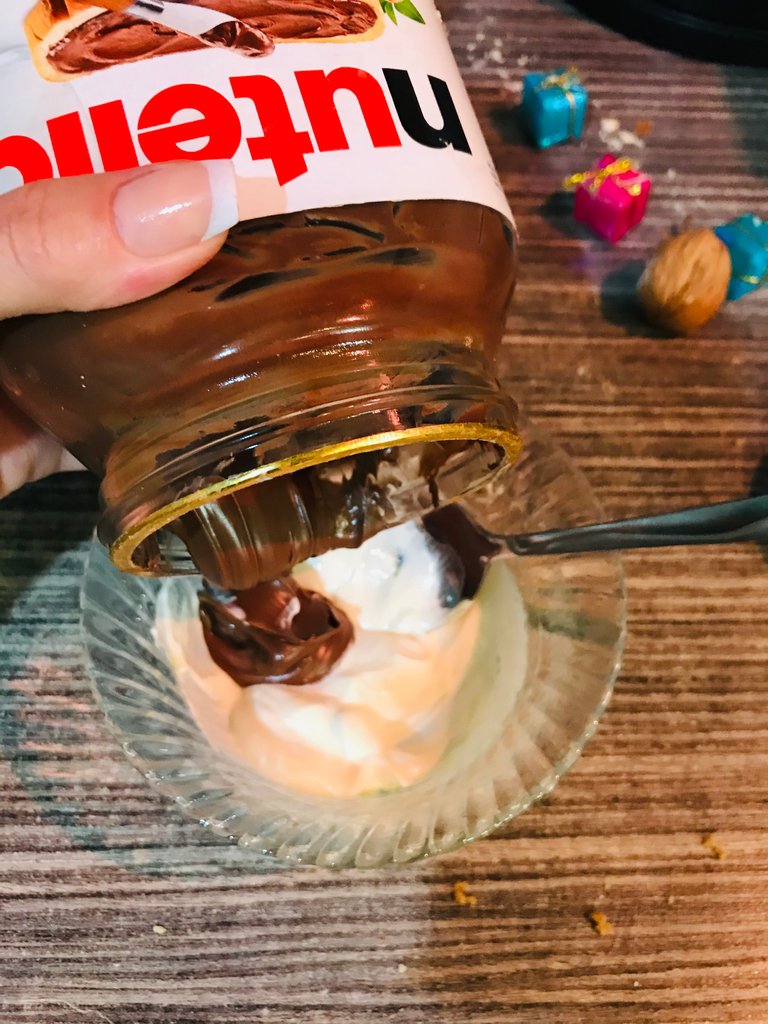 👨‍🍳# Mix some cream and chocolate and set aside for the cake topping👨‍🍳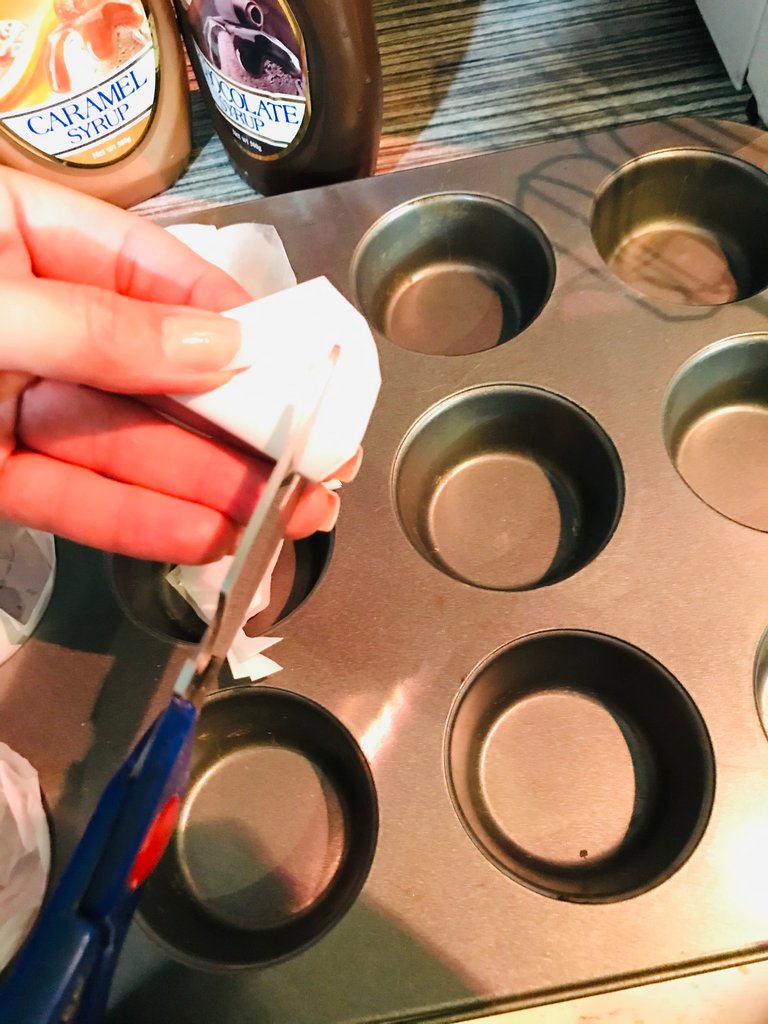 👨‍🍳I put the mold on greaseproof paper to transfer it to the serving dish later.👨‍🍳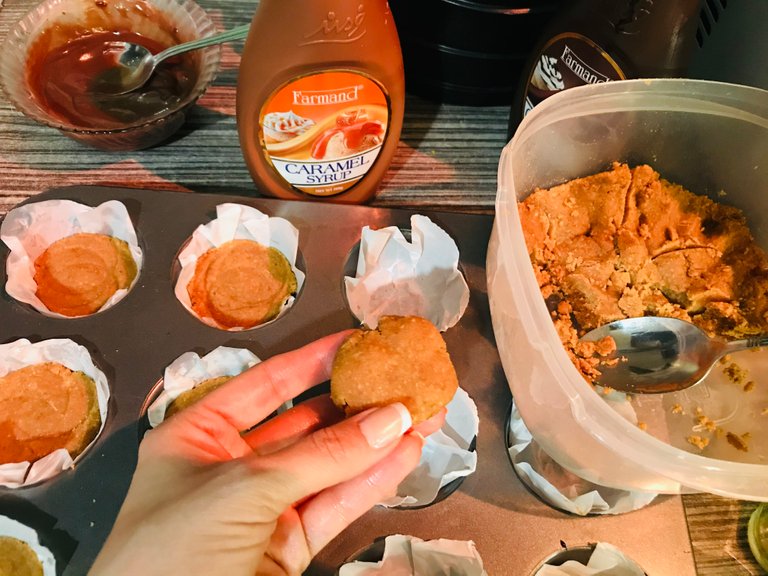 👨‍🍳# Put the prepared yeast in the freezer and put it in the desired mold👨‍🍳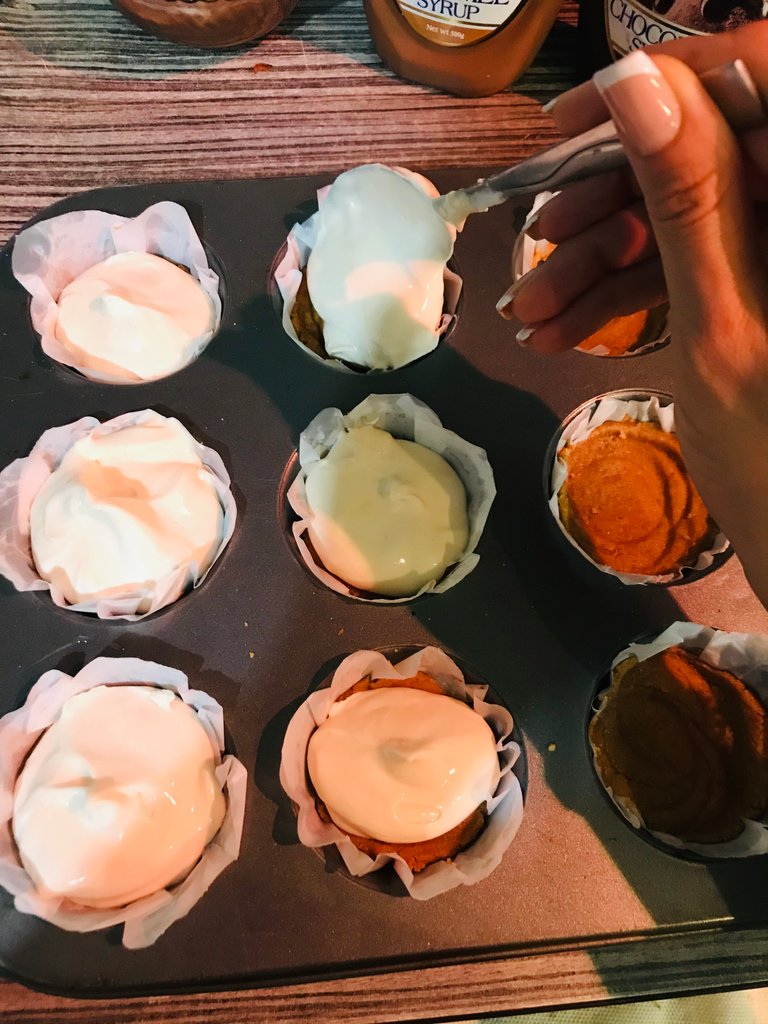 👨‍🍳# Pour the prepared cream on the biscuits and put them back in the freezer to harden👨‍🍳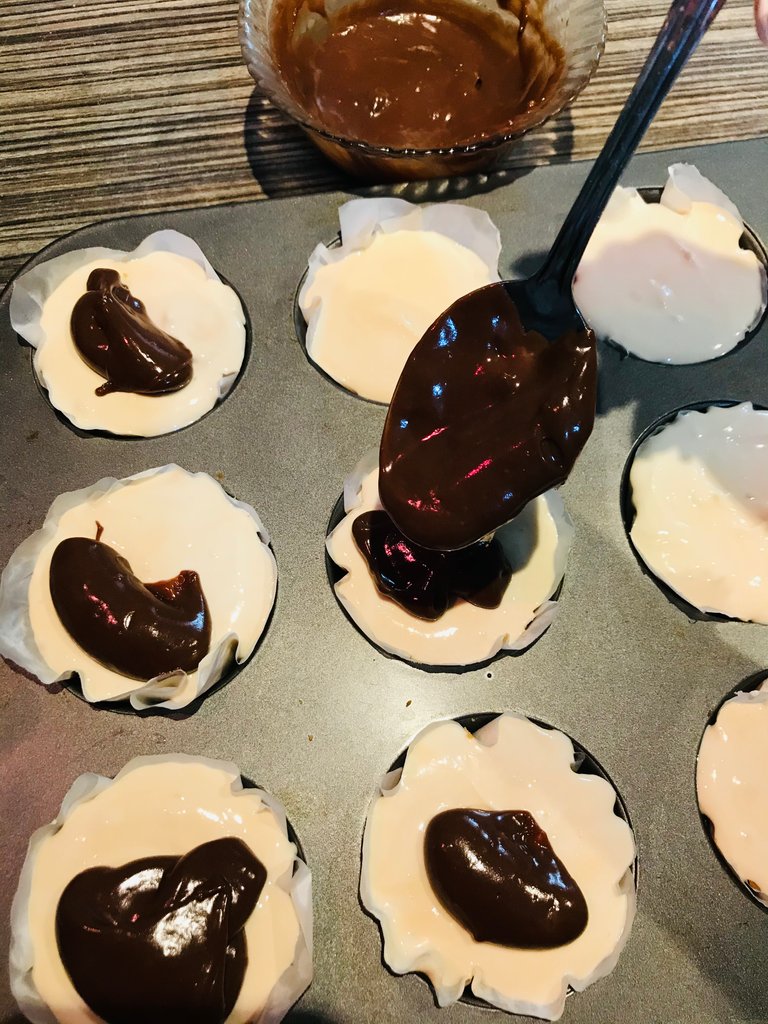 👨‍🍳# In the last step, pour the chocolate sauce on the ingredients👨‍🍳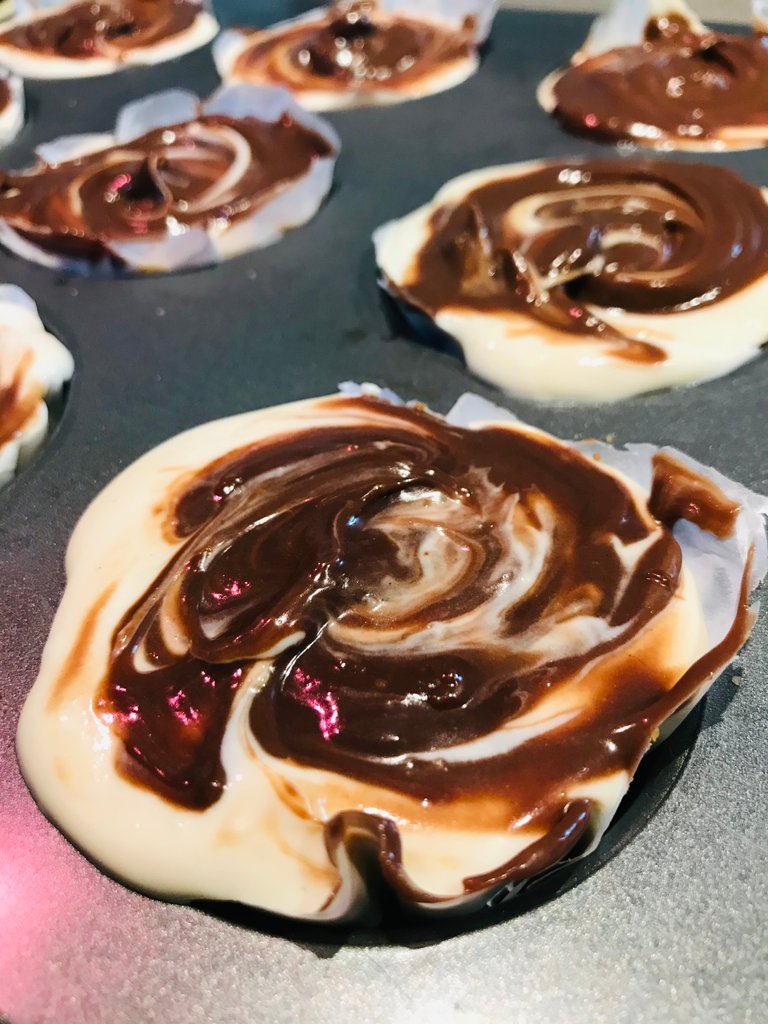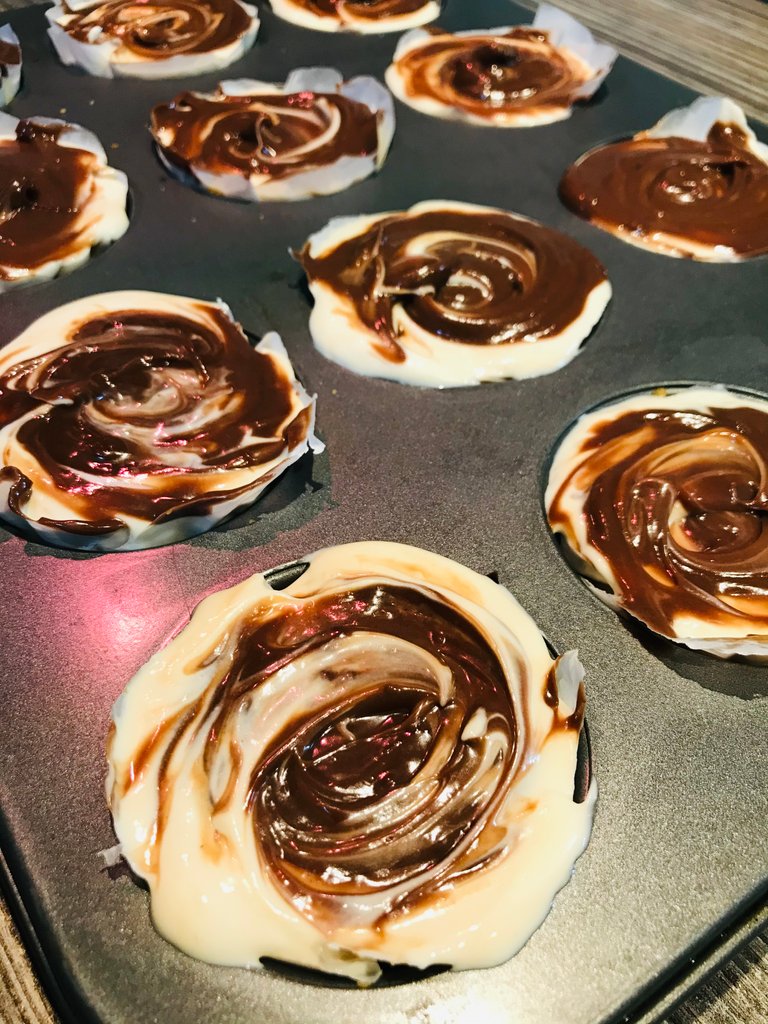 👨‍🍳# When we put the cake thing in the fridge and it hardens, we separate the rich paper easily and transfer the cheesecake to the serving dish.👨‍🍳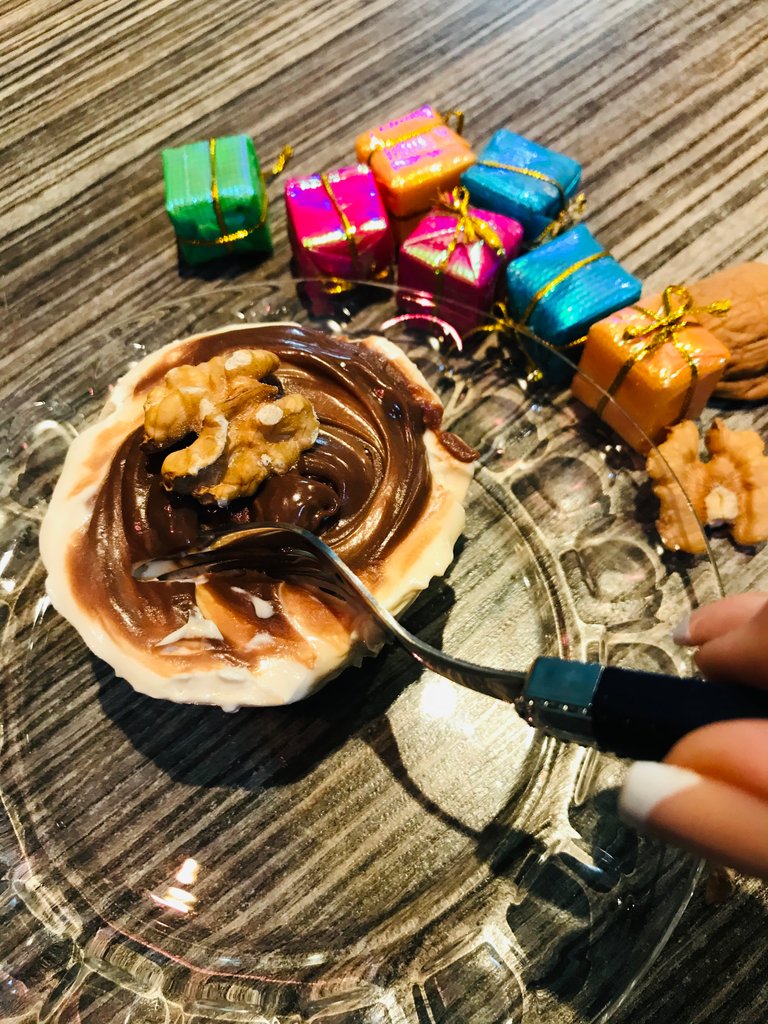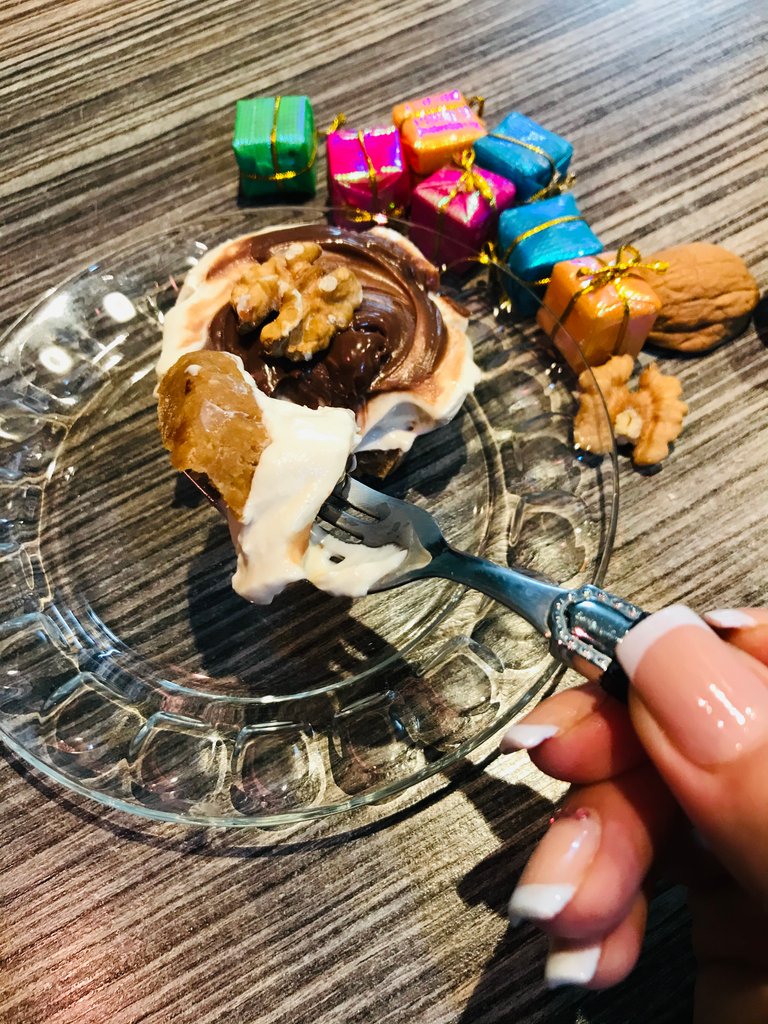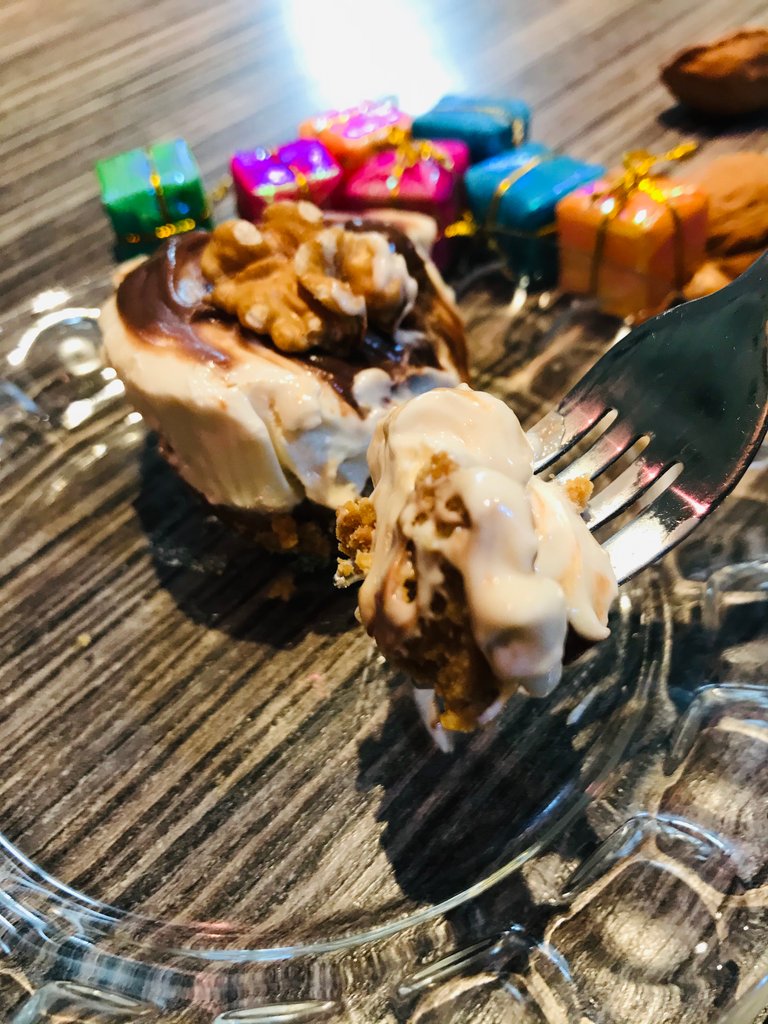 Hope you like this recipe😋😊😍
---
---