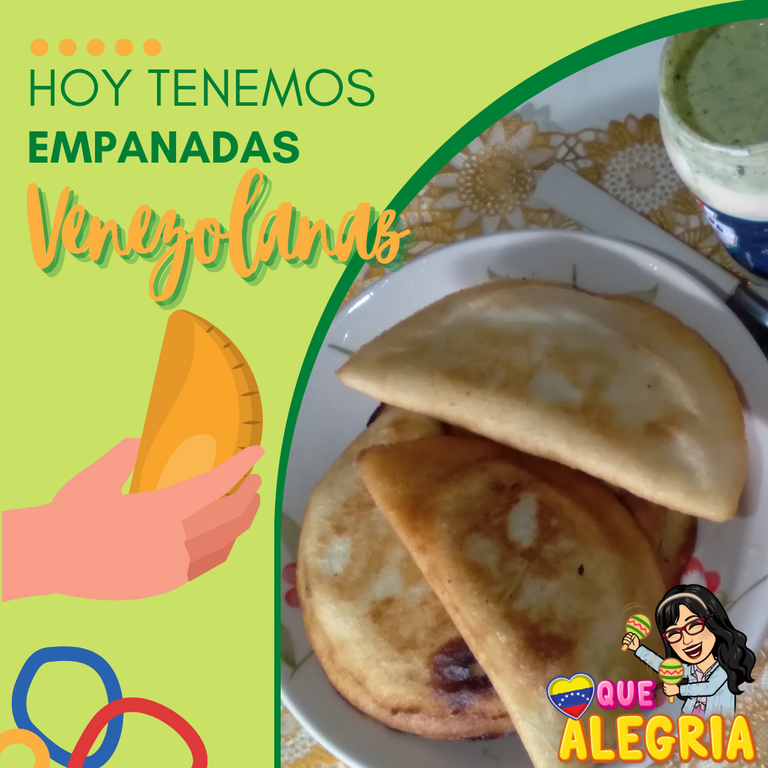 Hola comunidad de Foodies Bee Hive!!
Estoy muy feliz de compartir este post con ustedes, hoy me siento más venezolana que nunca, por fin, después de muchísimo tiempo volví a comer empanadas venezolanas, hechas con Harina Pan original.
Si quieres saber como empezo esta historia puedes leer mi post de la semana pasada: La felicidad también viene en empaque amarillo, llegaron mis Harina Pan!!!
Este post va ir más allá de ser una receta, más aún por que se y me consta que en esta comunidad hay infinidades de publicaciones sobre arepas y empanadas hechas por venezolanos, las cuales leía y curaba con el deseo en mi corazón de volver a comer esta delicia que solo un venezolano sabe lo que significa.
Desde que metí mis manos para amasar la masa de harina pan, ya mi corazón estaba rebosante de alegría, el olor, la textura, todo me llena de una nostalgia indescriptible. Al fin un desayuno como hacía años que no disfrutábamos. Mi hija con los ojos brillando al despertarse y ver la mesa servida con empanadas y café con leche. Un sueño hecho realidad.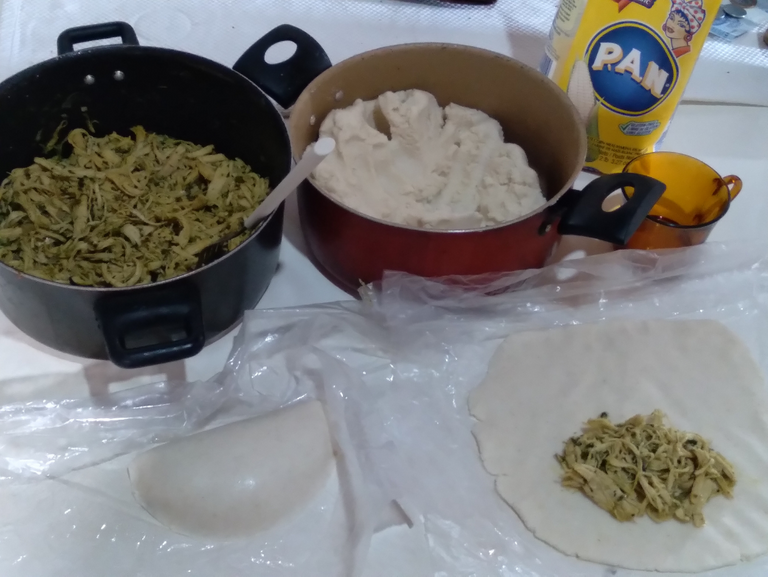 Mi forma de preparar empanadas en muy sencilla, una vez una señora que vendía empanadas me dijo, "el secreto es que la masa quede durita, no le coloques harina de trigo ni ningún ingrediente más que la harina pan, azúcar, sal y agua, amasa bien y que la masa quede un poco más dura de como la harías cuando haces arepas".
Y así sin más indicaciones, ese es el secreto de la receta empírica de una comida que nos ha visto crecer, que nos acompañaba a la escuela, que nos alimentaba en los recreos, y hasta en la merienda.
Mis empanadas las rellene con pollo desmechado, y también hice de carne molida pero no le tome fotos, freímos a fuego medio, para que se cocinen bien, queden doraditas, tostaditas y bien cocidas por dentro.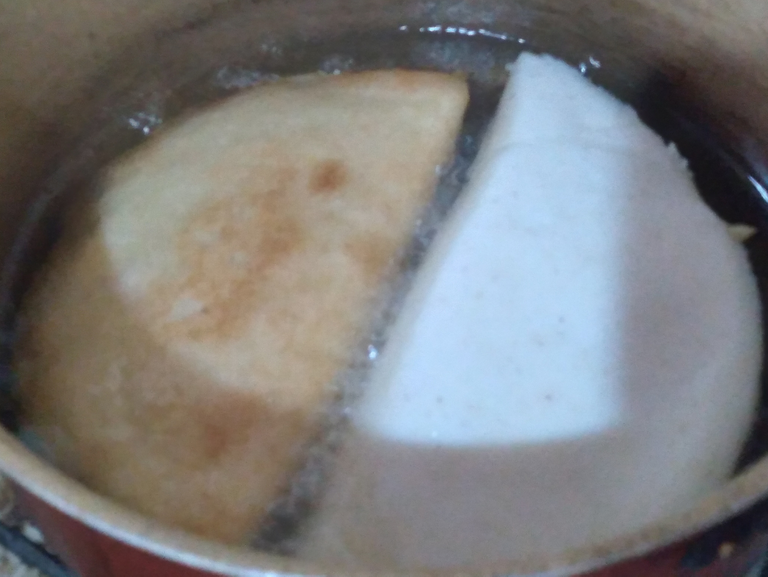 Acompañamos con la respectiva "Guasacaca", que es una salsa de mayonesa licuada con ajo y cilantro, "se recomienda agregar una cucharada de guasacaca en cada mordisco"😋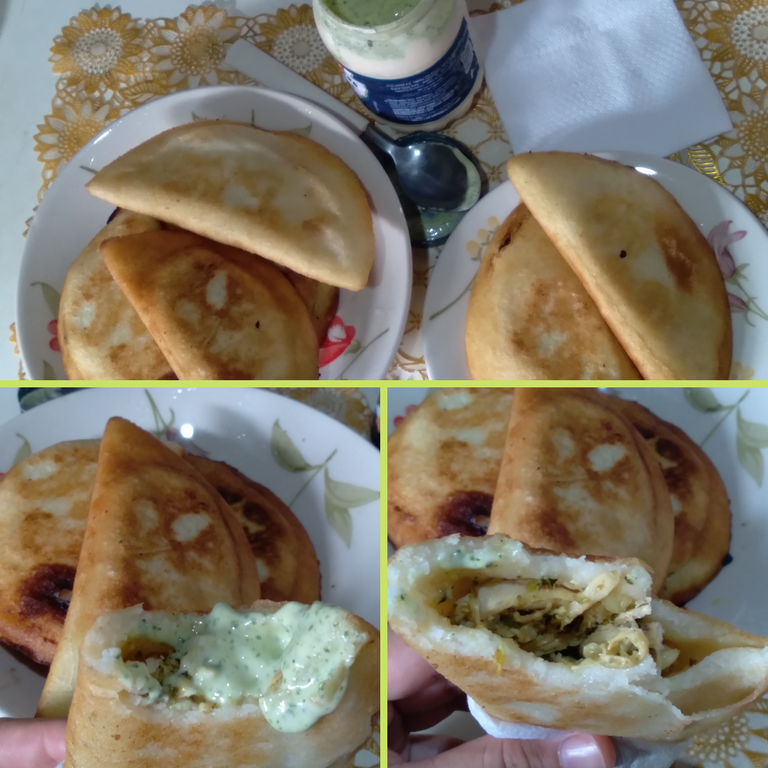 Soy feliz, me siento venezolana, ¿en qué momento me conforme con el pan?
---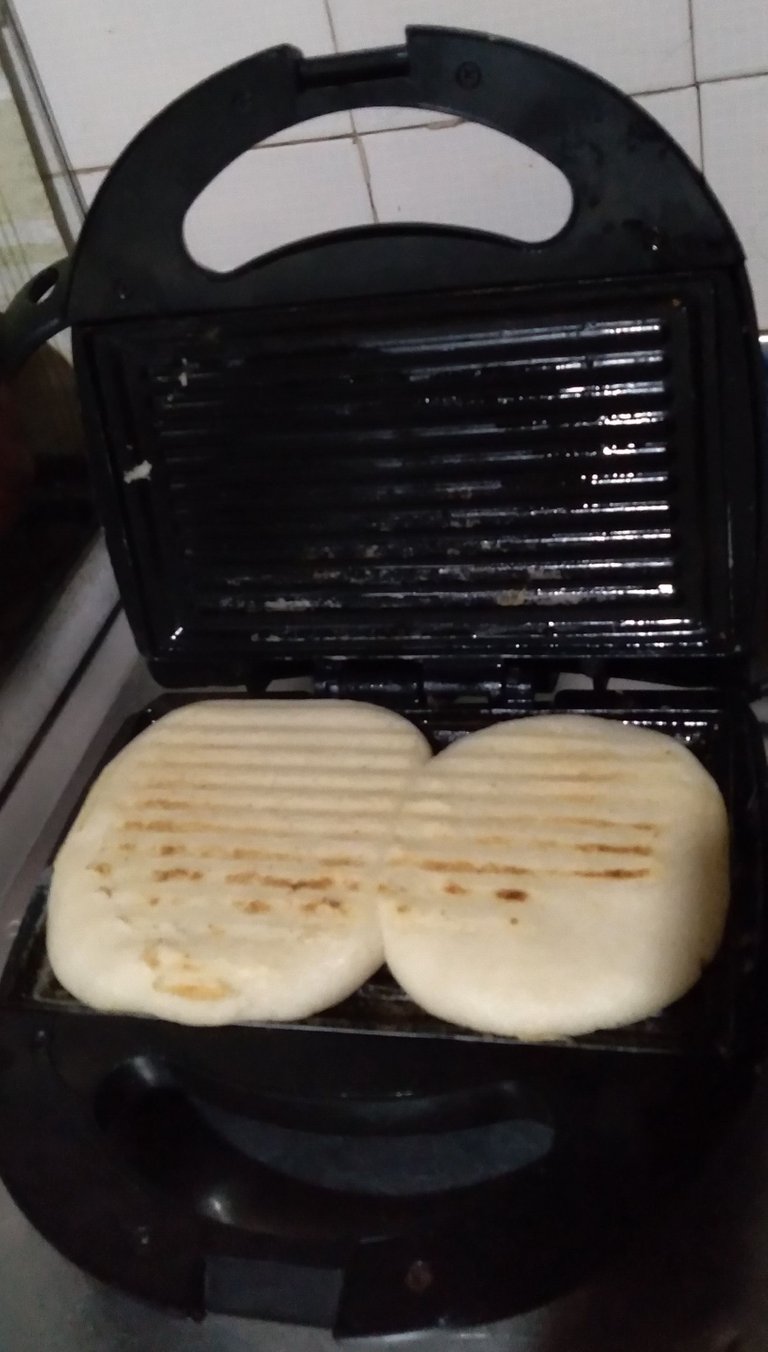 Ahora otra historia para contarles: Las Arepas
Hice arepas dos días seguidos, desayuno, almuerzo y cena, pero me di cuenta en el primer momento que mis sartenes quemaban las arepas, recordé que el Budare típico venezolano es el ideal para hacer arepas, pero no tengo, luego se me ocurrió otra idea, ¿recuerdan el Tosti-Arepas? Me di cuenta que es lo mismo que un tostador de pan, pero con la forma diferente así que saque el tostador de pan y monte mis arepas, problema resuelto, quedaron cuadradas pero deliciosas, y sin quemarse.
---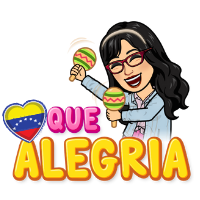 Gente linda que lee este post, espero que me entiendan y sientan mi alegría, a veces hace falta extrañar algo para darse cuenta de lo mucho que te gusta o amas, yo sentí felicidad en la mirada de mi hija, en la risa de mi esposo y en mi satisfacción de saber que aun estando lejos, muy lejos de mi país, seguimos siendo los mismos.
Feliz semana para todos.

Hello Foodies Bee Hive community!
I am very happy to share this post with you, today I feel more Venezuelan than ever, finally, after a long time I returned to eat Venezuelan empanadas, made with original Harina Pan.
This post goes beyond being a recipe, even more because I know and I know that in this community there are countless publications about arepas and empanadas made by Venezuelans, which I read and cured with the desire in my heart to return to eat this delicacy that only a Venezuelan knows what it means.
Since I put my hands to knead the Harina Pan dough, my heart was overflowing with joy, the smell, the texture, everything fills me with an indescribable nostalgia. Finally a breakfast like we had not enjoyed for years. My daughter's eyes shining when she woke up and saw the table served with empanadas and coffee with milk. A dream come true.
My way of preparing empanadas is very simple, once a lady who sold empanadas told me, "the secret is that the dough is hard, do not put wheat flour or any ingredient other than harina pan, sugar, salt and water, knead well and that the dough is a little harder as you would do when you make arepas".
And so without further instructions, that is the secret of the empirical recipe of a food that has seen us grow, that accompanied us to school, that fed us at recess, and even at snack time.
I filled my empanadas with shredded chicken, and I also made them with ground beef but I did not take pictures, we fry them over medium heat, so that they cook well, they are golden brown, toasted and well cooked on the inside.
We accompany with the respective "Guasacaca", which is a mayonnaise sauce blended with garlic and cilantro, "it is recommended to add a spoonful of guasacaca in each bite".
I am happy, I feel Venezuelan, at what point did I settle for bread?
Now another story to tell you: Las Arepas.
I made arepas two days in a row, breakfast, lunch and dinner, but I realized at the first moment that my pans burned the arepas, I remembered that the typical Venezuelan Budare is the ideal for making arepas, but I don't have one, then I came up with another idea, remember the Tosti-Arepas? I realized that it is the same as a bread toaster, but with a different shape so I took out the toaster and mounted my arepas, problem solved, they were square but delicious, and without burning.
Beautiful people who read this post, I hope you understand me and feel my joy, sometimes you need to miss something to realize how much you like or love it, I felt happiness in my daughter's eyes, in my husband's laughter and in my satisfaction of knowing that even being far, far away from my country, we are still the same.
Happy week to all of you.