Oh! Soooo yummy.
Yesterday is my second child's 12th birthday. Since March if I can remember it correctly. I started on thinking of what kind of cake am I gonna buy for her. But one week before her birthday. She posted a photo of a cake. When I saw it. I asked her right away if that's what she want as her cake? She just told me. Yes mom! But whatever you want to buy it's okay with me.
Then I came up with this...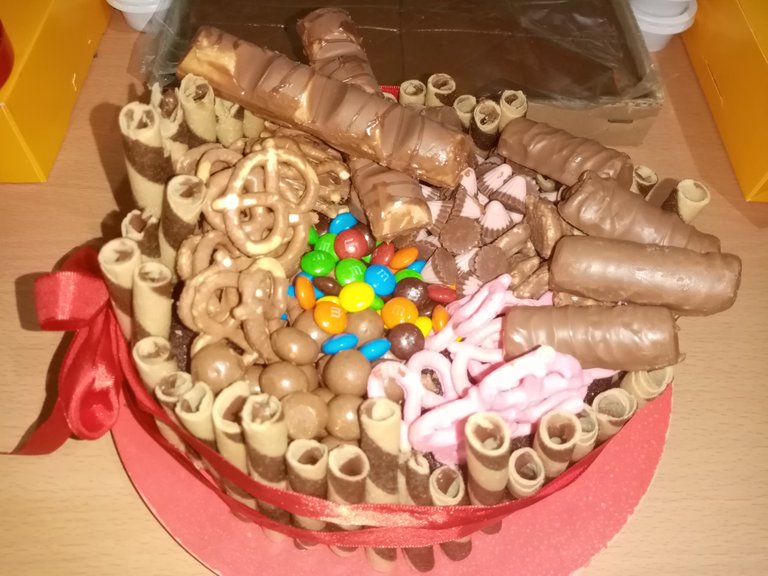 Me and my eldest daughter prepared and made a very special cake for our birthday celebrant. At first it's so hard placing the chocolate wafer sticks around our cake. But after doing that it's just easy decorating it by placing all of the chocolates on top.
Let me share how we did it and the ingredients...
| Ingredients: | Procedure: |
| --- | --- |
| Stick o (chocolate wafer sticks) | Arrange the fudge Brownies in a flat plate or cake plate |
| Fudge Brownies | Place the stick o around it and secure it with a ribbon |
| M&m's original | then arrange the chocolates on top |
| Choco knots | it depends on you how you decorate it using all of the chocolates mentioned |
| Strawberry knots | you can also use chocolates that's available on your area |
| Curly topps | what I did is I place the choco knots first |
| Kitkat bites | then next to it is kitkat bites then strawberry knots |
| Kinder Bueno | after that is knick knacks chocolate |
| 5star | next is Meiji apollo strawberry chocolate on top of it are 4 pcs 5star |
| Meiji apollo strawberry chocolate | then curly topps on top of it are 2 pcs kinder bueno |
| Knick knacks chocolate | in the middle I placed M&m's original |
My kids are so happy seeing those assorted chocolates on top of our very own home made cake. I'm also happy seeing them like that. I always want to do something special for my Kids. And they loved that!
This is how blessed my second daughter yesterday...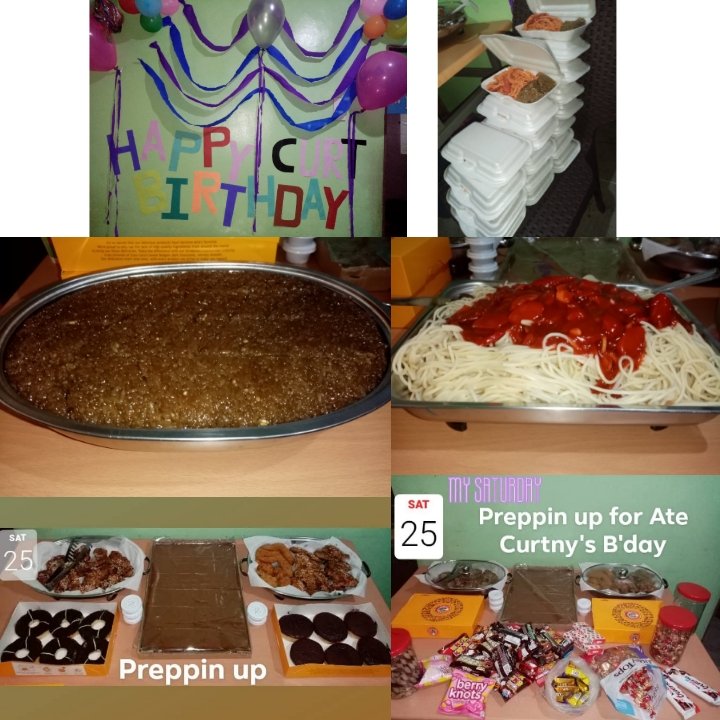 We also shared it to our neighbors and families around us. I'm so happy that God showered us blessings on her special day. Because before, everytime she's celebrating her birthday we always don't have enough to give her this kind of celebration. I'm so Grateful that this year God has blessed us financially.
I'm also grateful having my kids...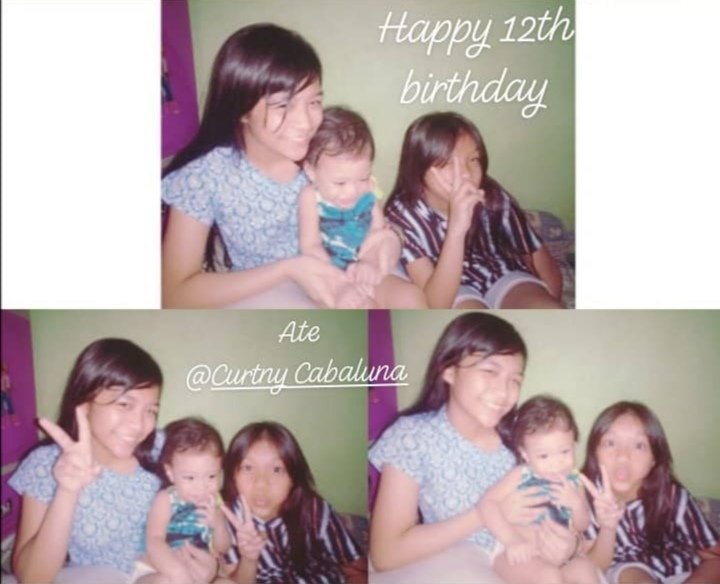 All I want to say now, is that...
Let's always be grateful... anyhow!
God will never leave us nor forsake us.
God is so Good, All the time!

Tagalog word:
Ate - elder sister