Potato KooKoo with vegetables is one of the delicious and simple dishes that is prepared with a variety of recipes and ingredients.
This delicious dish is prepared from a combination of potato KooKoo and a variety of fragrant vegetables, which is very tasty and delicious due to the use of fragrant vegetables.
To prepare this delicious cutlet, we can use a variety of mountain and local vegetables to have a more delicious KooKoo.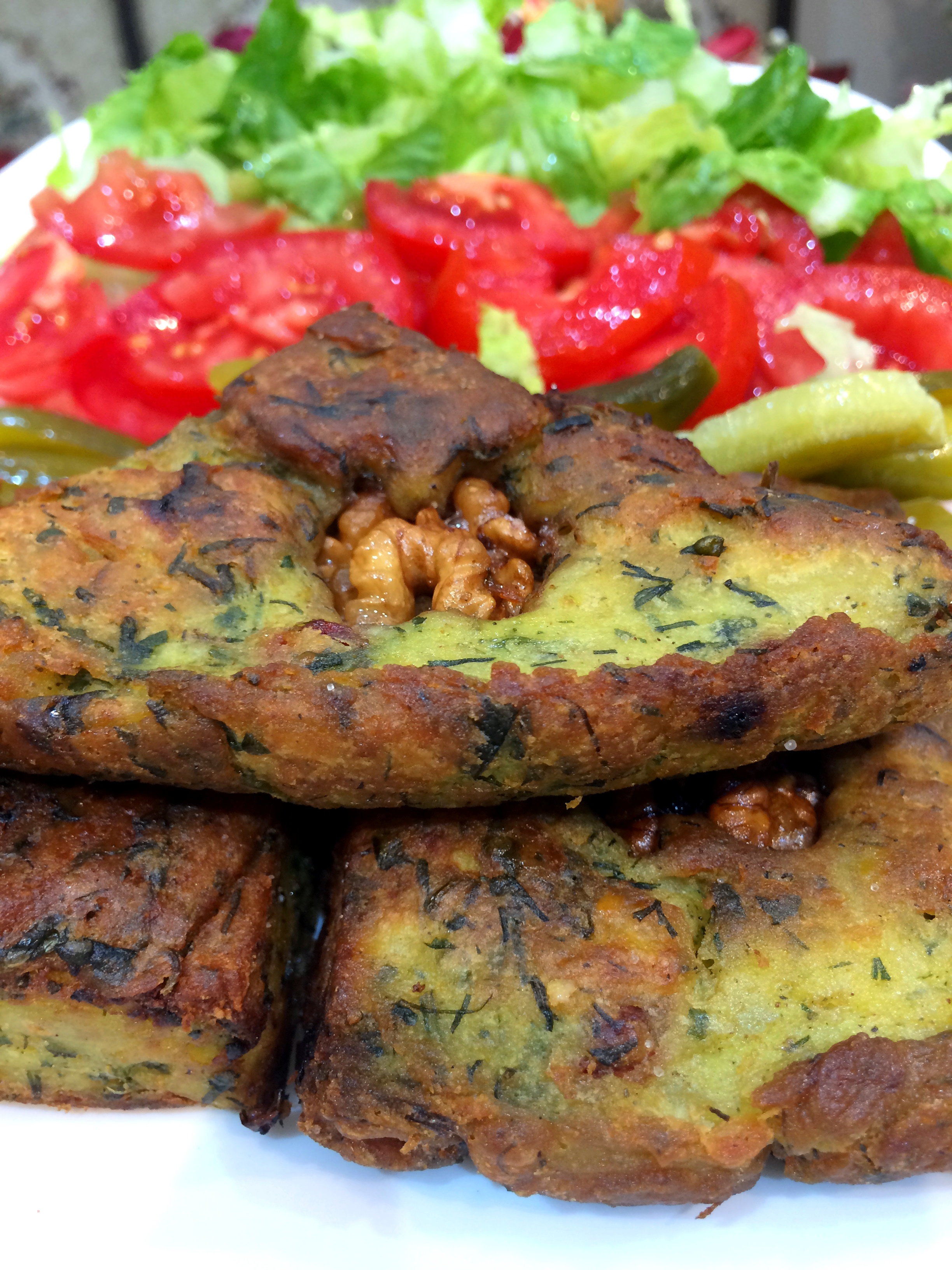 ---
Ingredients for making Vegetable and potato KooKoo :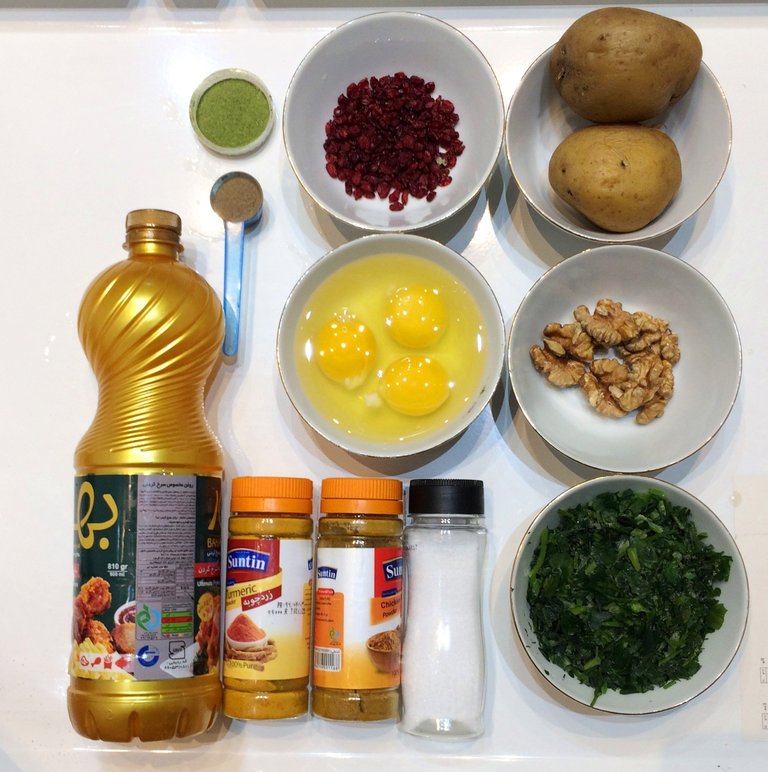 Eggs: 4 pieces
Potatoes: 5 medium
Aromatic vegetables: 300 g (parsley, coriander, leek, basil, mint)
Liquid frying oil: as needed
Salt, black pepper and red pepper: 1 tsp
Turmeric: 1 teaspoon
Thyme: 1 teaspoon
Barberry: 1/2 cup
Walnuts: 6-7 pieces
Fresh bread, lettuce, tomatoes and pickles: to serve


---
Steps to prepare Vegetable and potato KooKoo :


step 1:
To prepare a delicious potato "koko" with fragrant vegetables, first wash the potatoes and pour 3-4 cups of water into a suitable pot, then put the pot on high heat to boil water faster.


---
step 2:
Once the potatoes are cooked, grate or mash them and pour into a suitable bowl.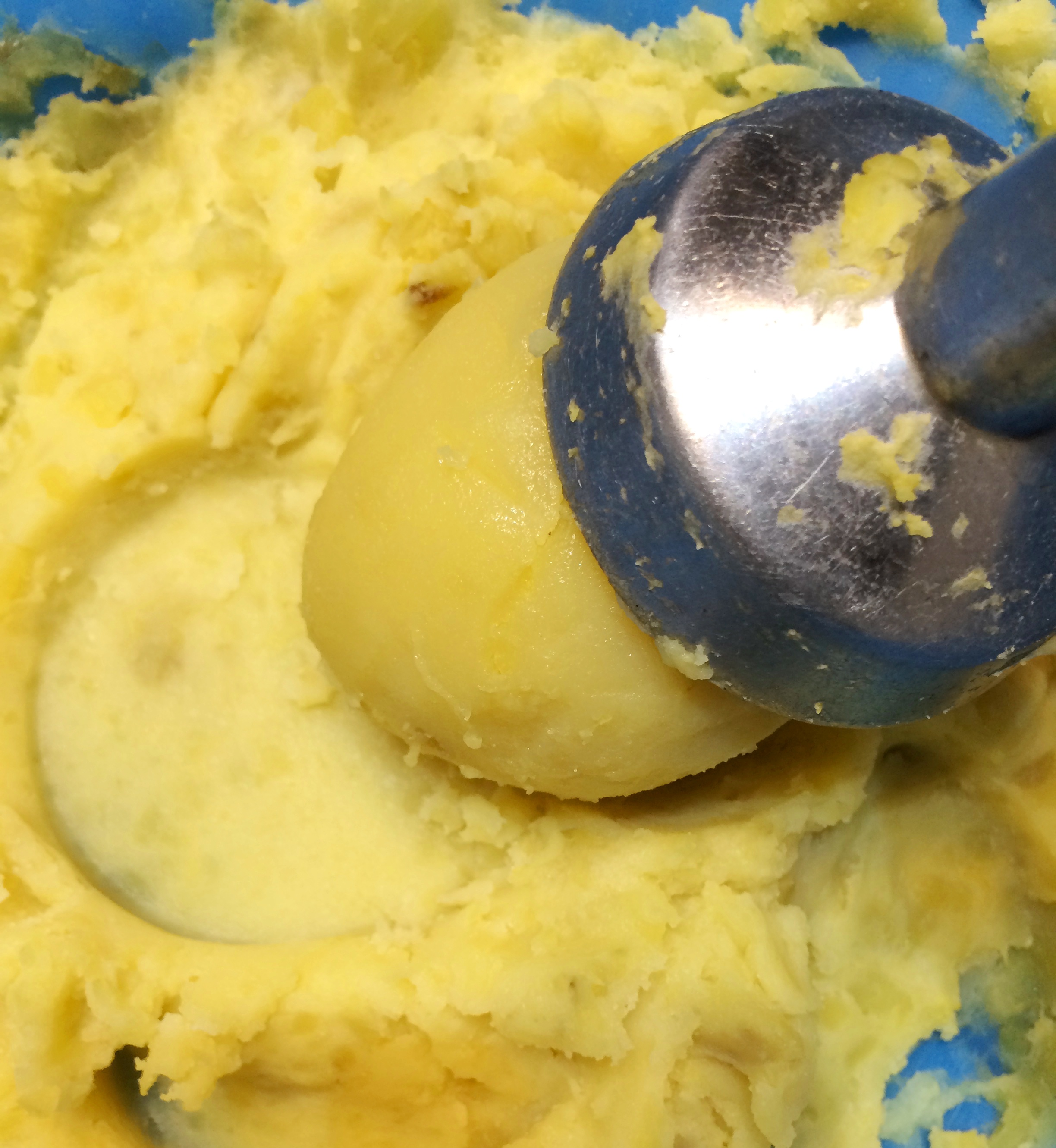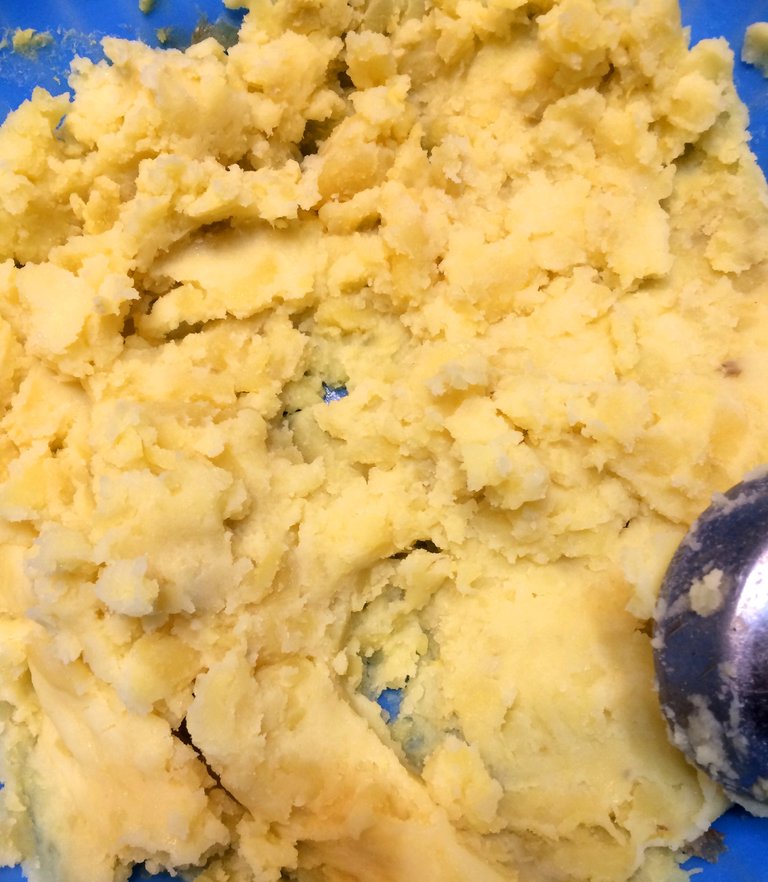 ---
step 3:
At this stage, add the eggs with some salt, black pepper powder and turmeric, thyme, ginger powder to the bowl, and note that when adding the eggs, the potatoes should be completely cool and at room temperature.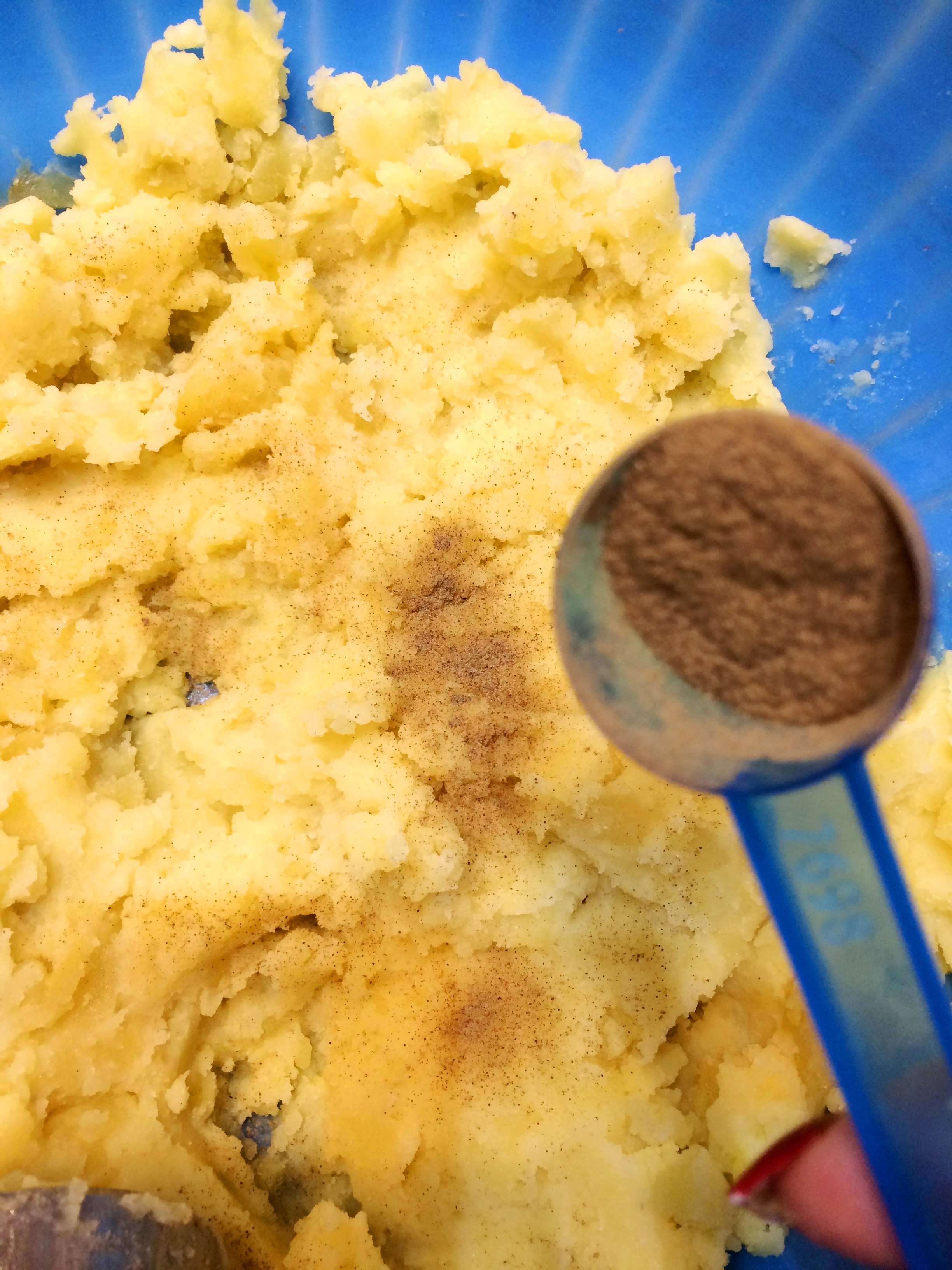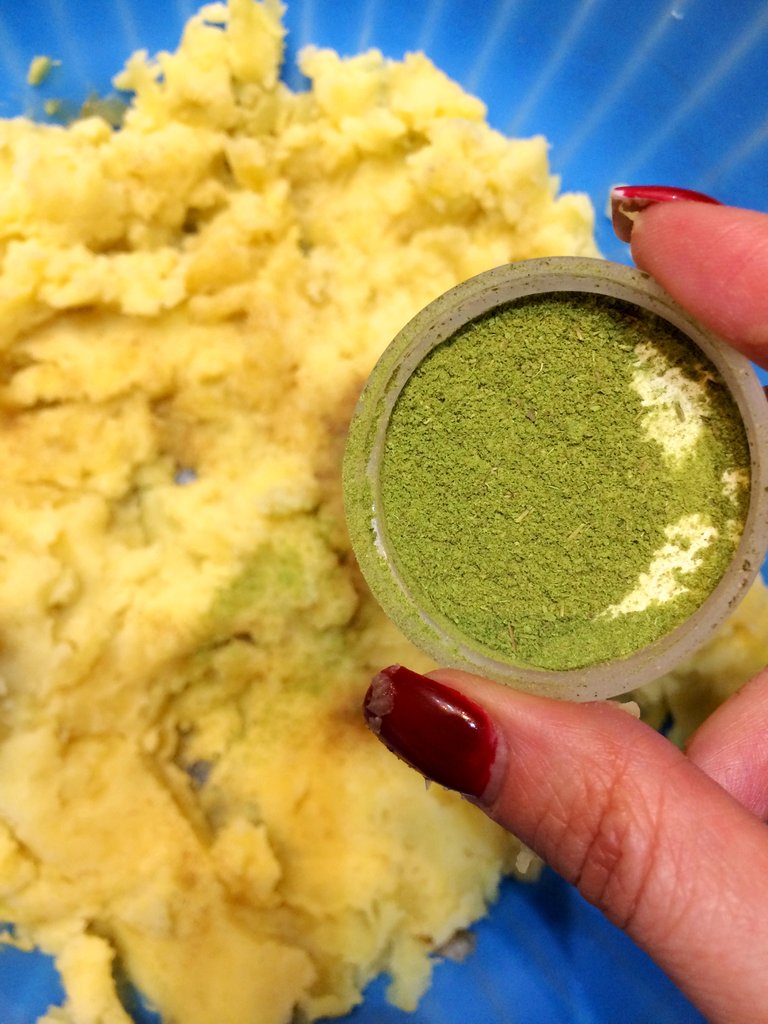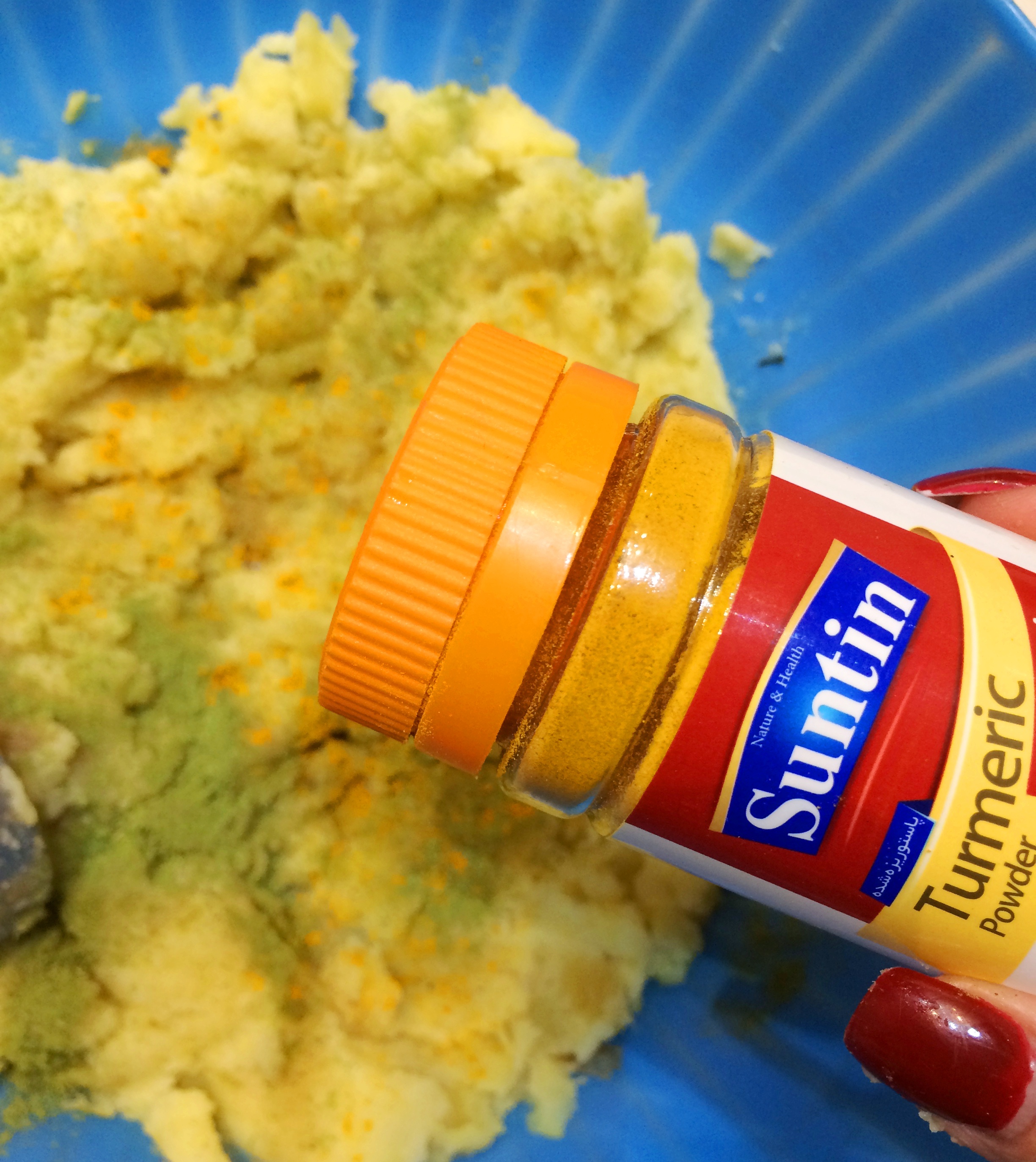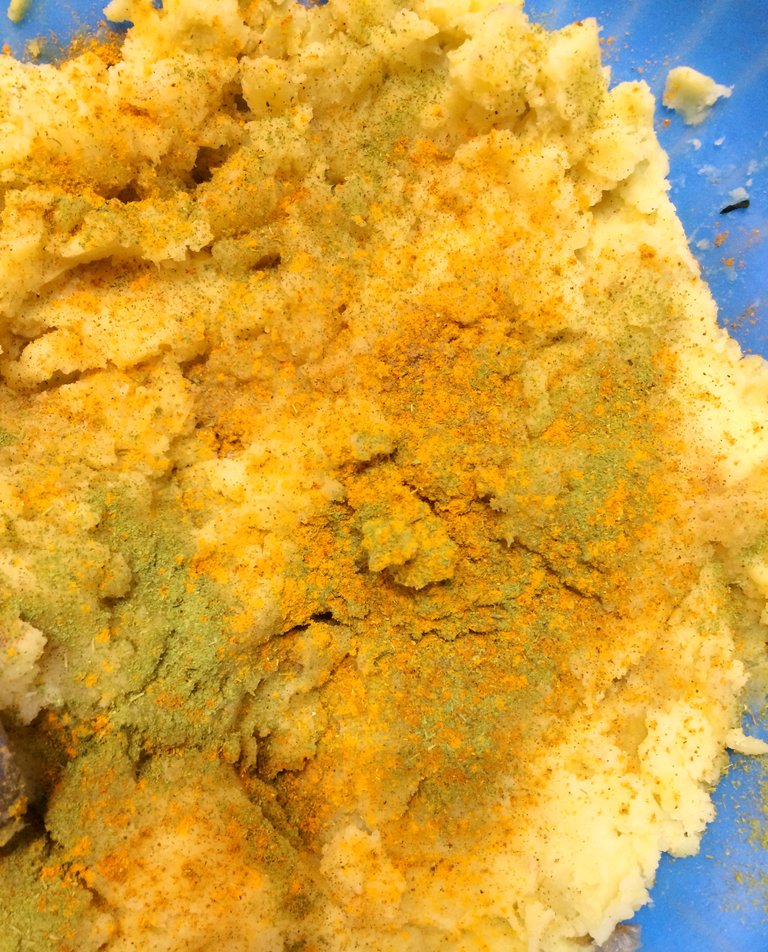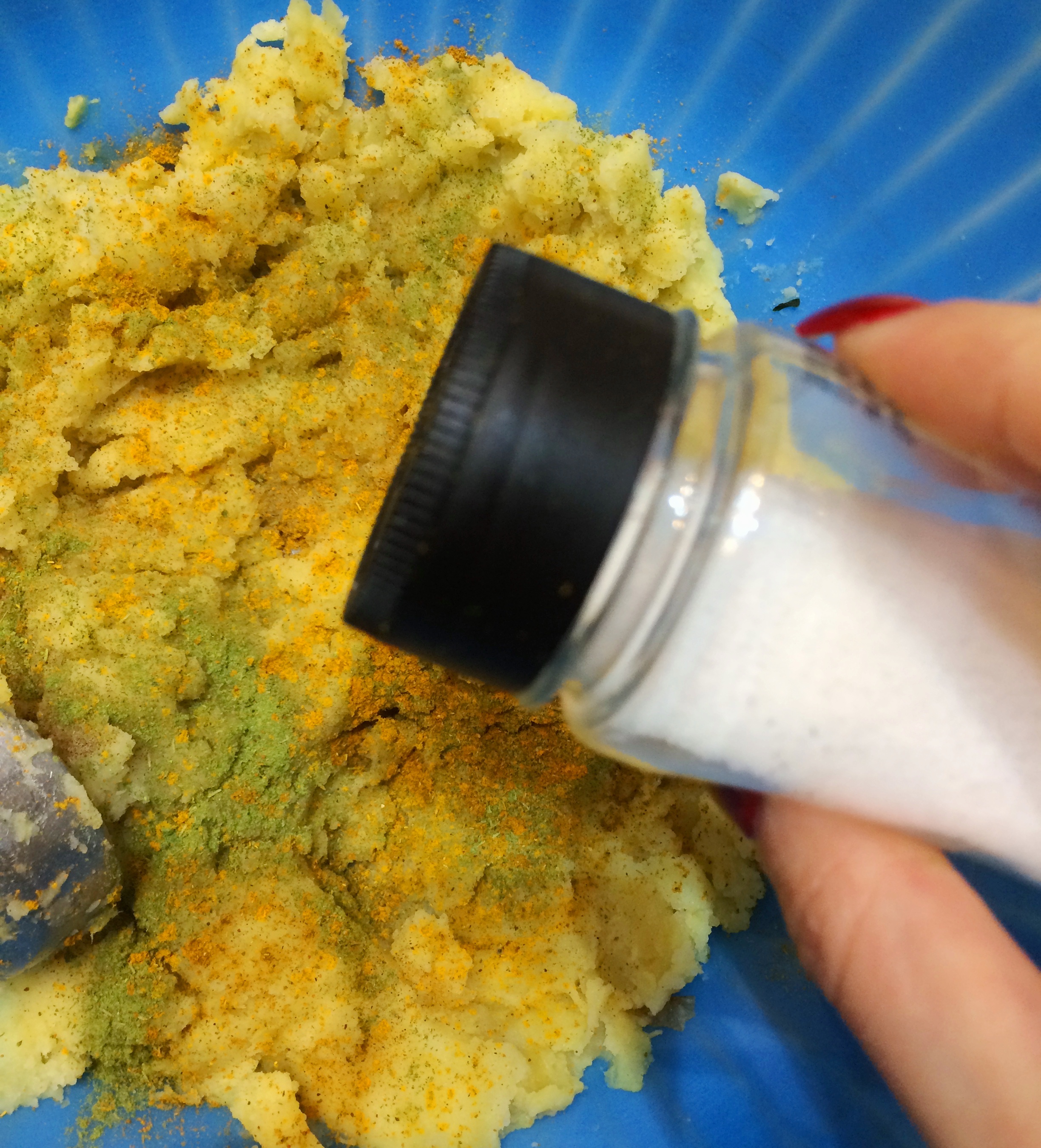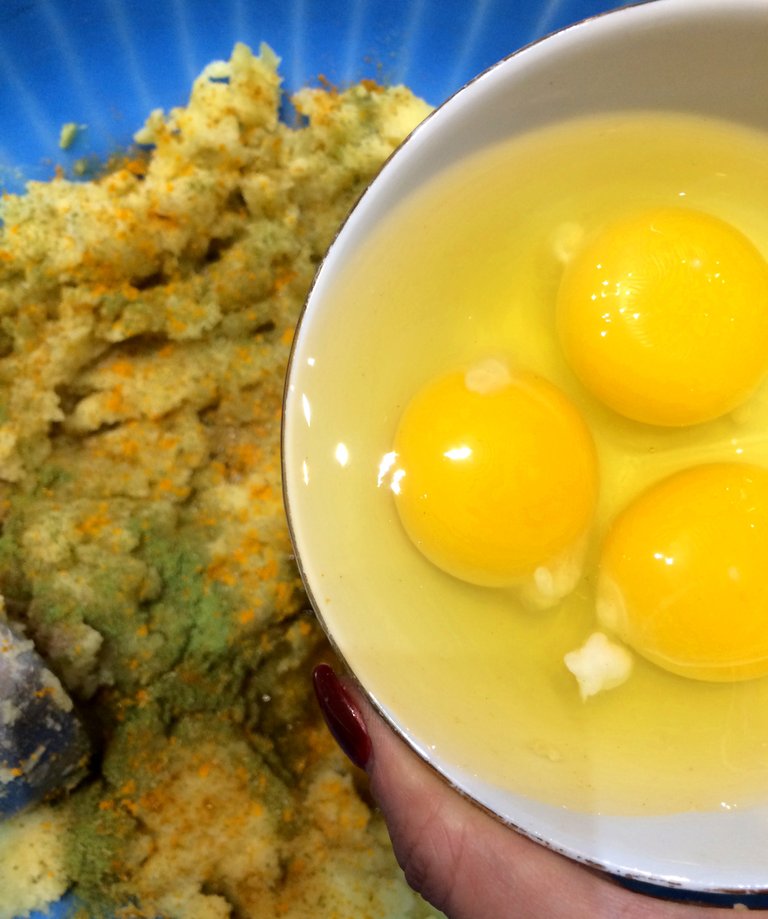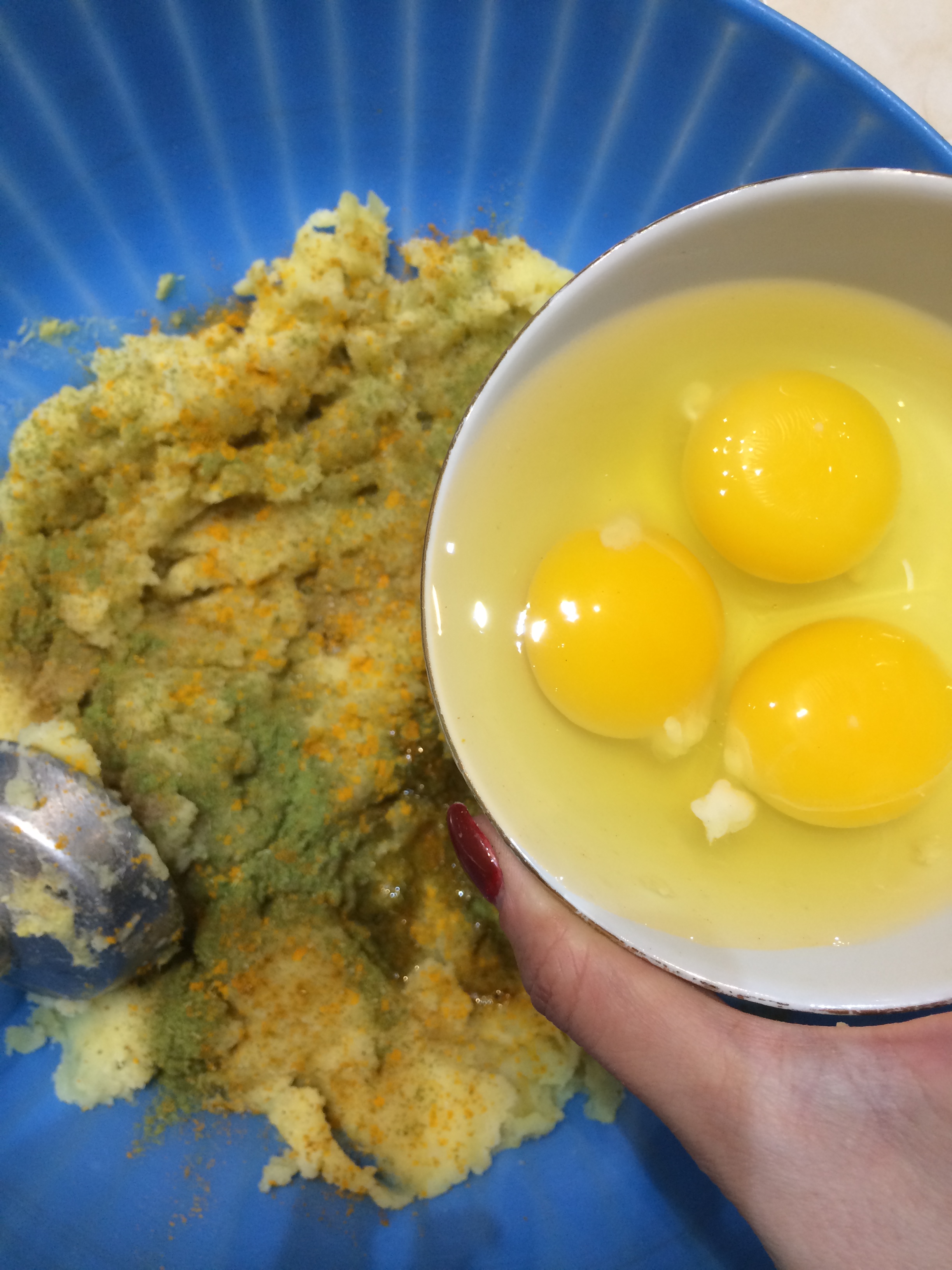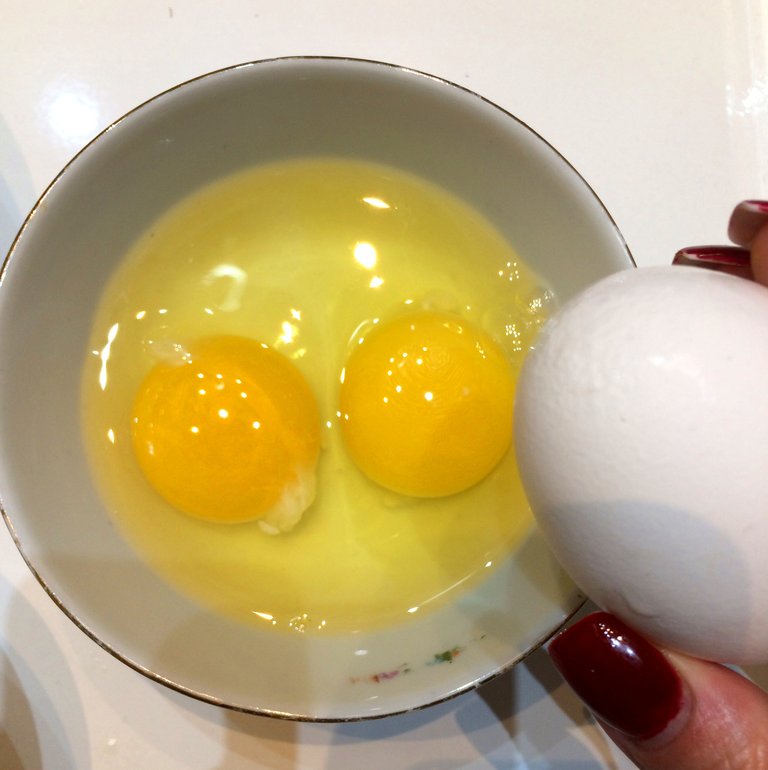 ---
step 4:
At this stage, chop the fragrant herbs. Note that we can use a variety of local vegetables in the preparation of this koko, in this recipe, coriander, leek, mint and parsley are used.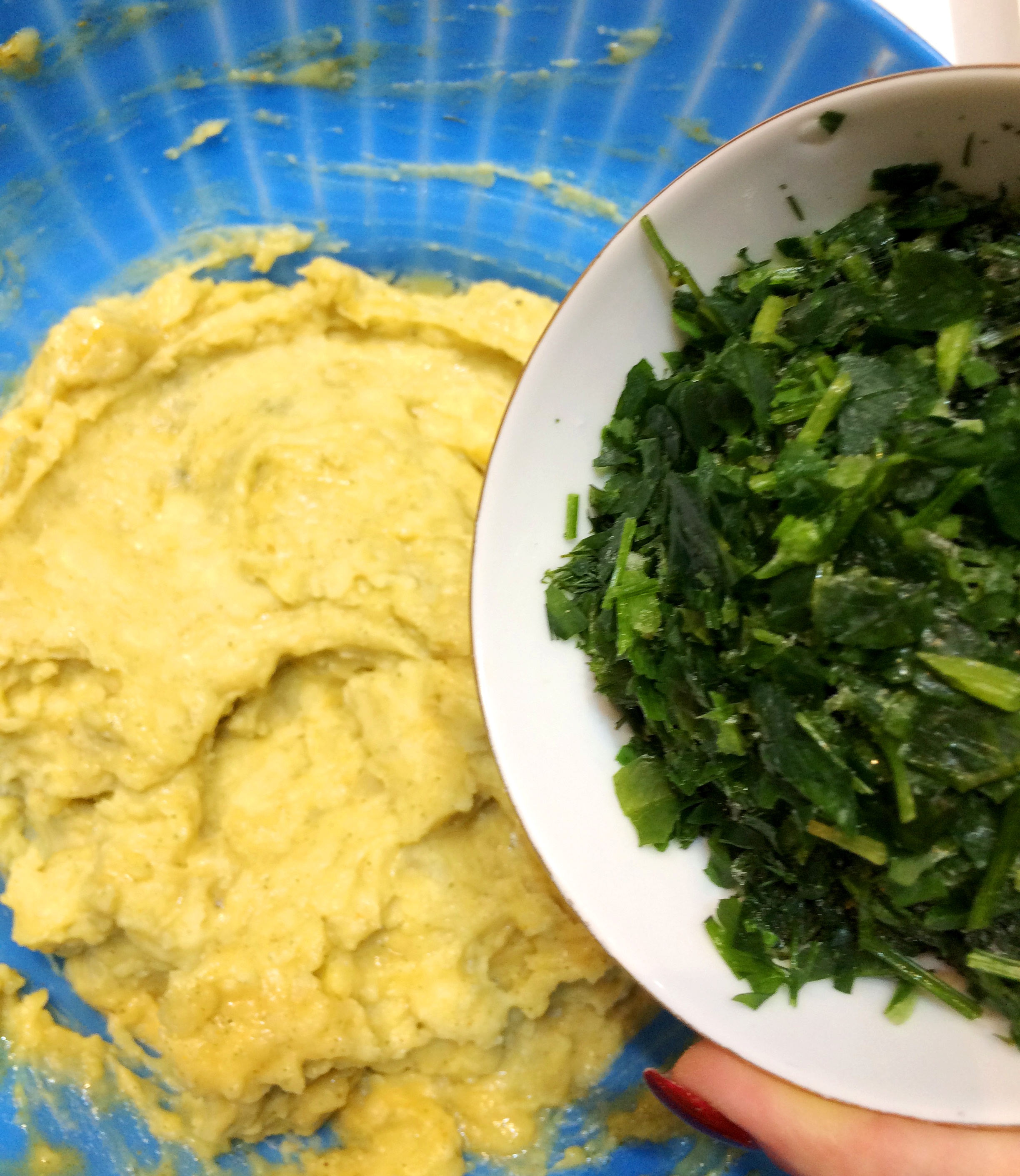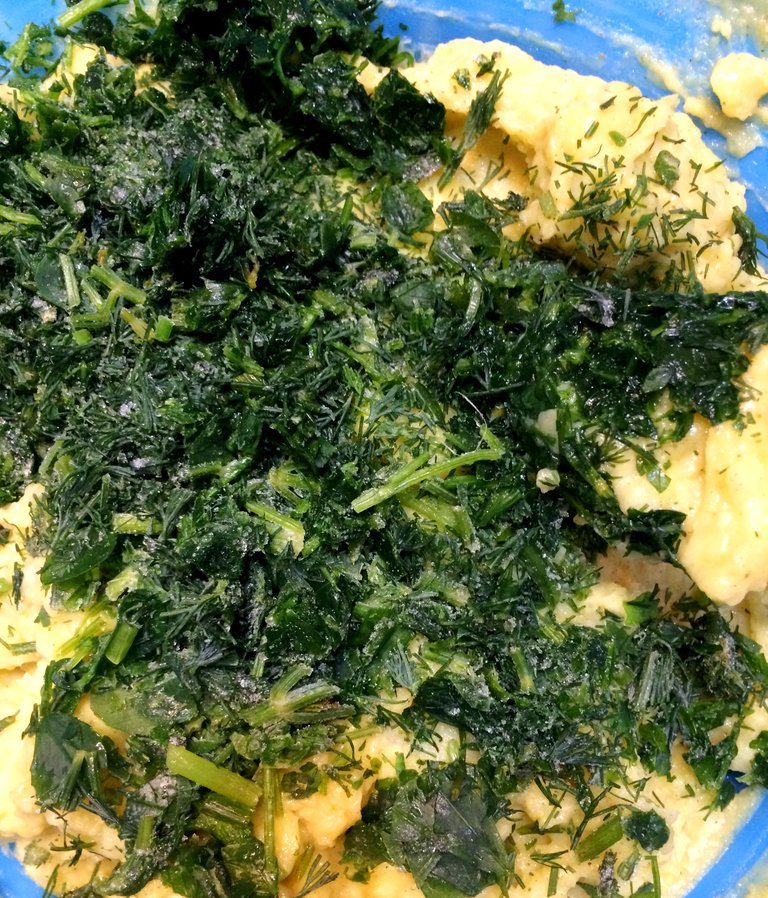 ---
Step 5:
After chopping, add the fragrant herbs to the other ingredients, then mix the ingredients well until smooth.
If the "koko" mass was a little loose, we can add 1 tablespoon of white flour.
Add barberry to the ingredients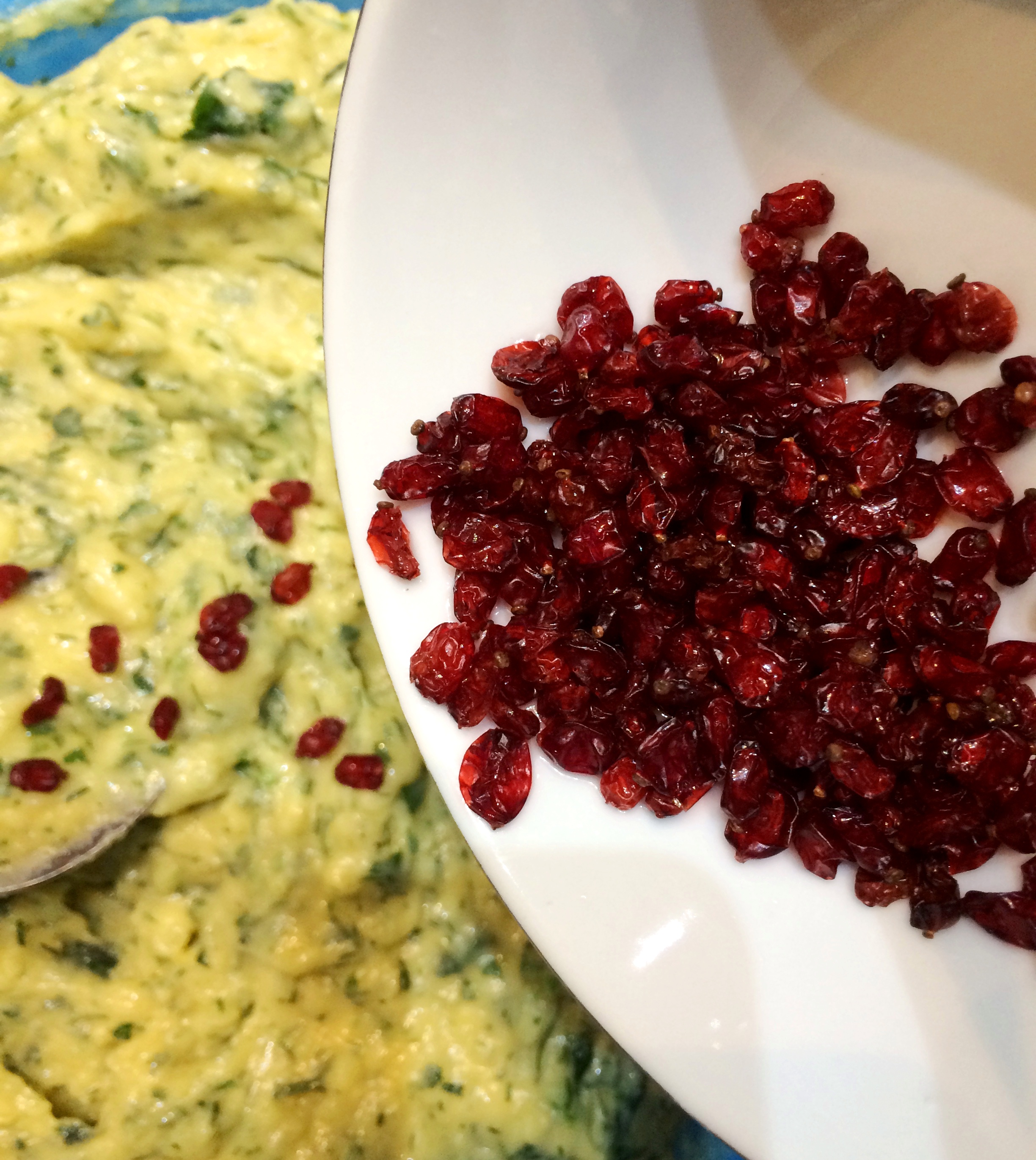 ---
Step 6:
At this stage, cover the bowl with cellophane and put it in the refrigerator for an hour to combine the taste and aroma of "koko" ingredients. After this time, take the bowl out of the refrigerator.


---
Step 7
At this stage, put a suitable pan on low heat and add a little oil, then remove some of the koko mass and shape it into a round or oval shape by hand and gently dip it in the oil.
Or you can pour all the ingredients in the pan and smooth the surface and let one side fry completely.(like me)
Add walnuts to ingredients
Now wait for 3 to 6 minutes until the bottom of the kokos is completely golden, then turn the kokos gently until the other side is also browned. Fry the other side of the kokos for 3 to 6 minutes.
Once both sides of the kokos are golden, remove them from the pan
At the end, we serve these delicious and fragrant kokos with bread or rice.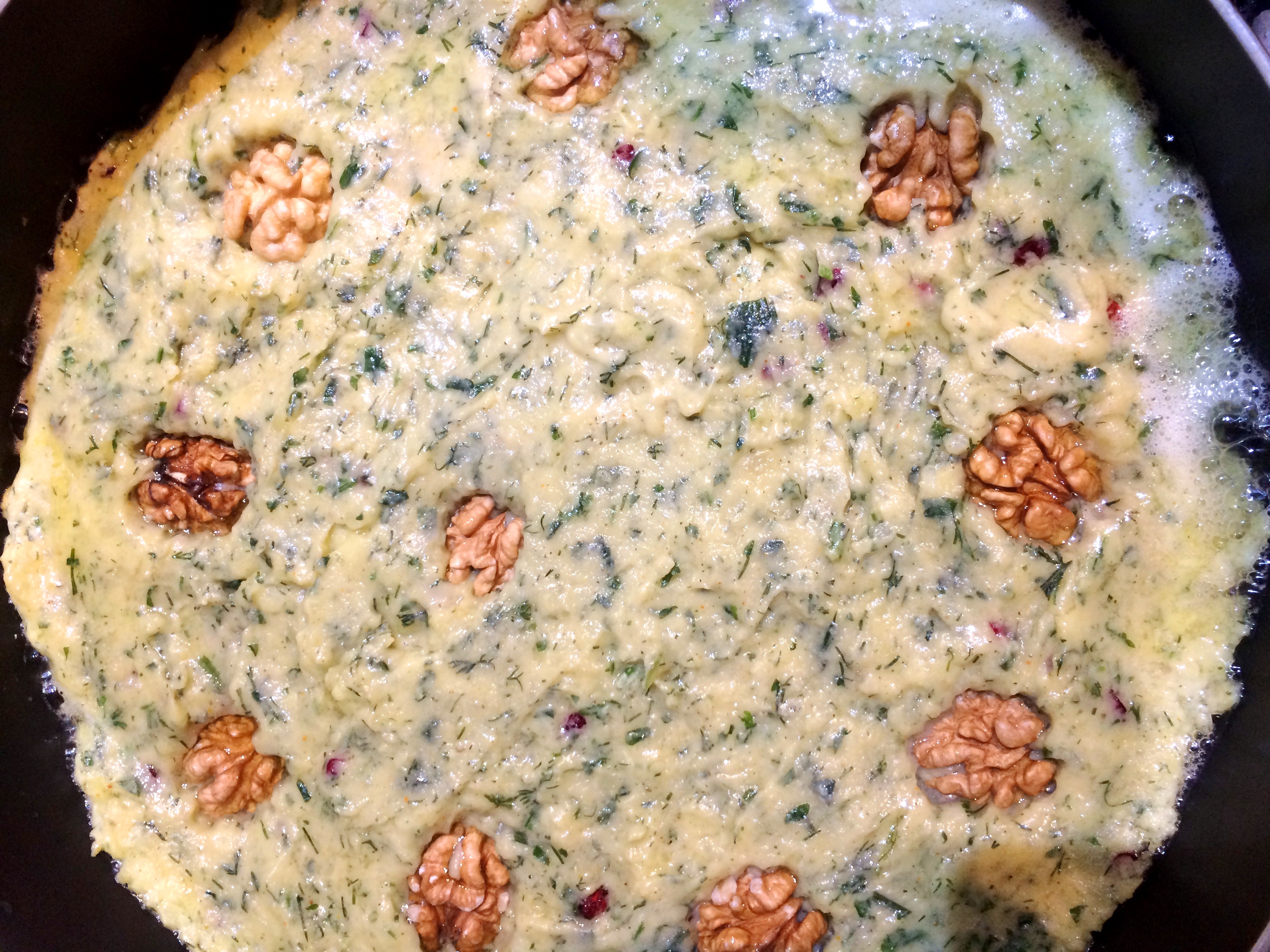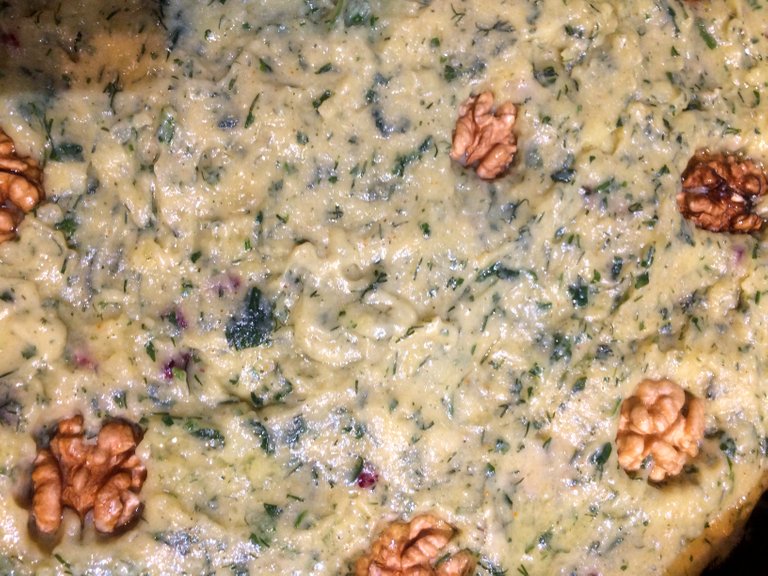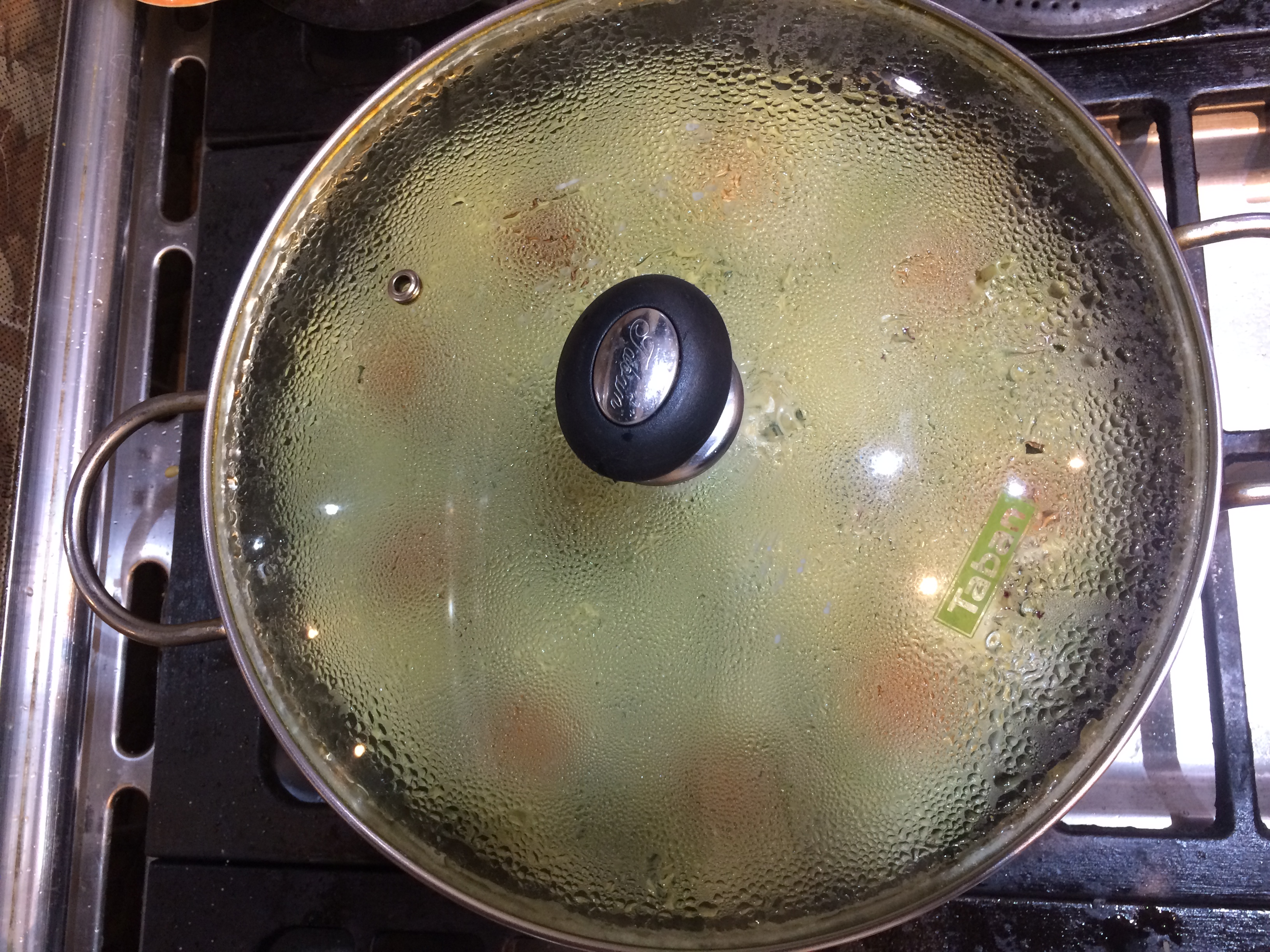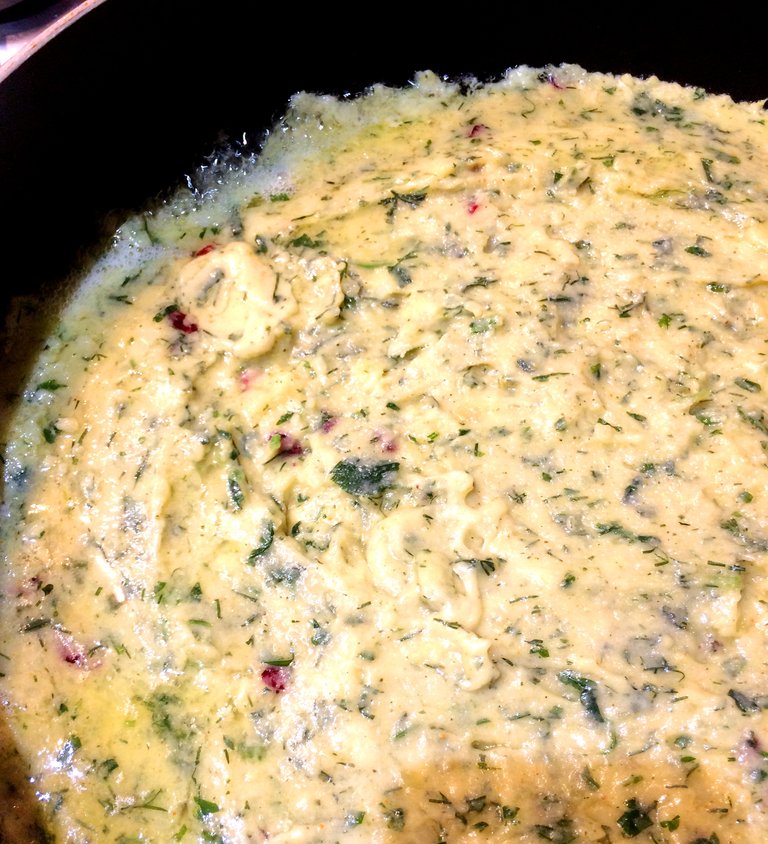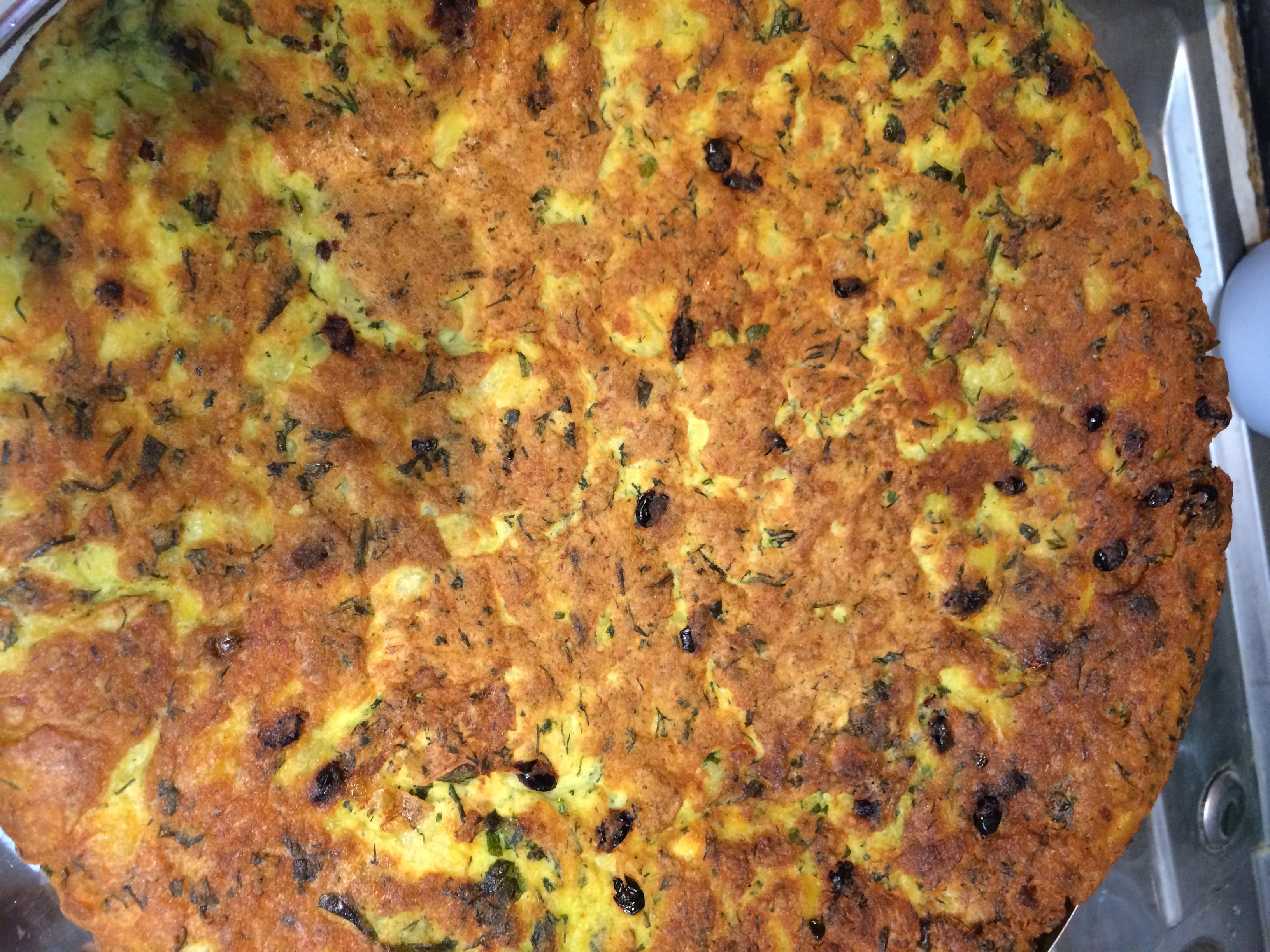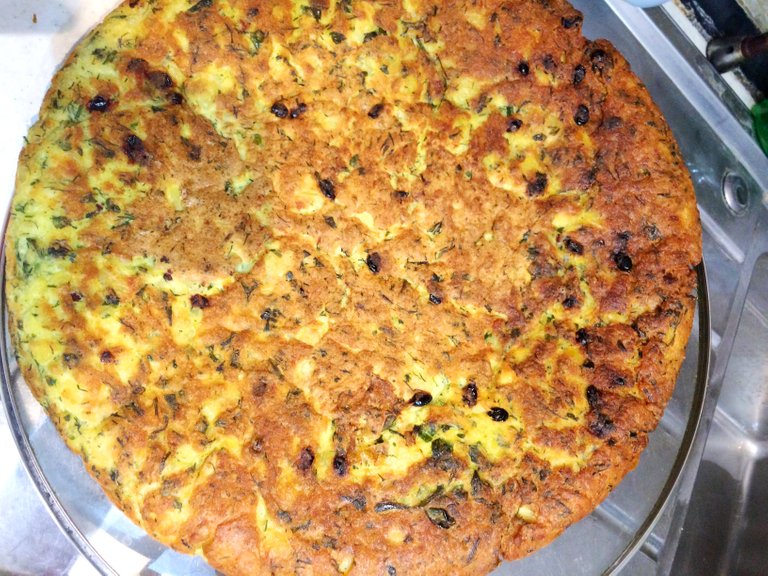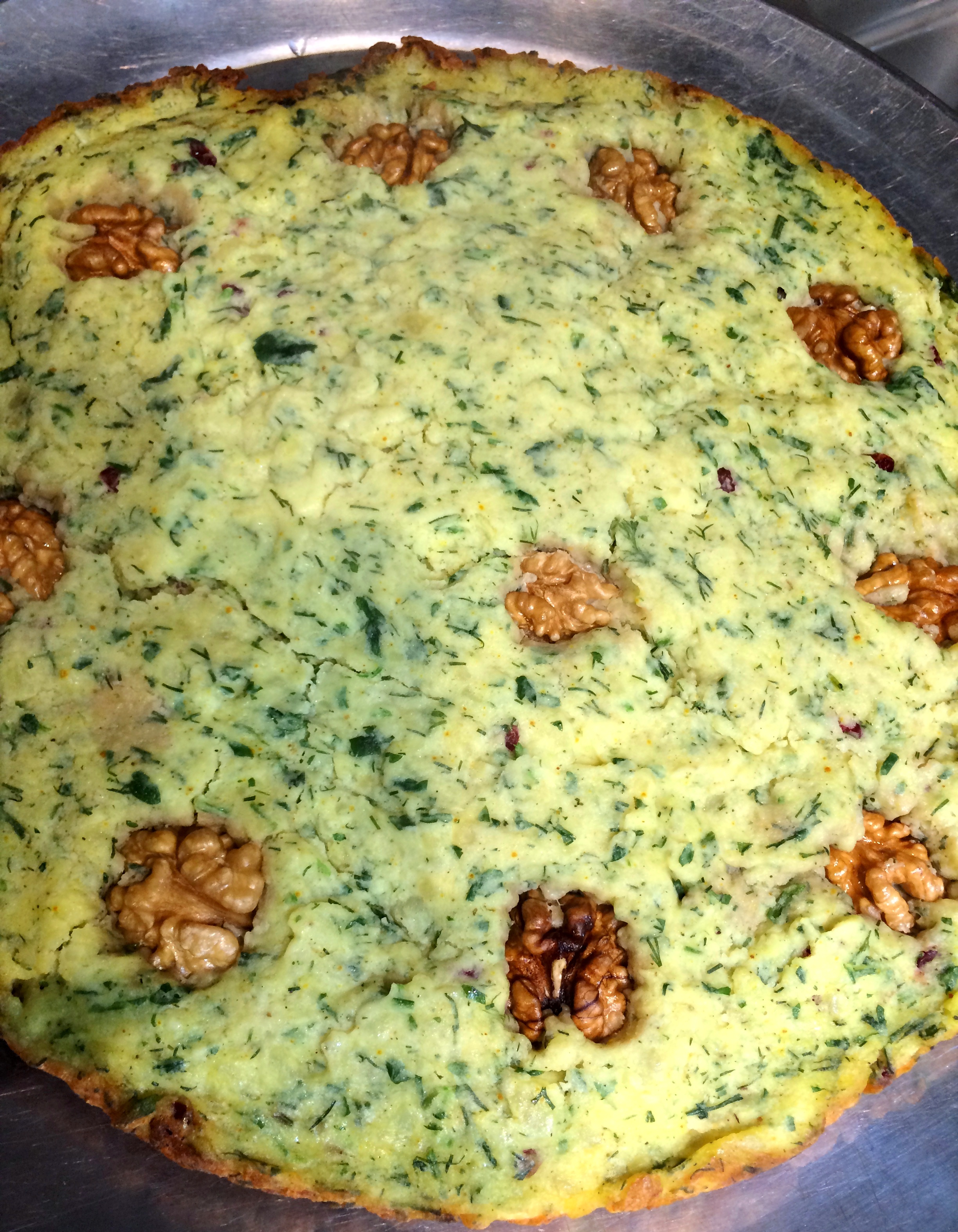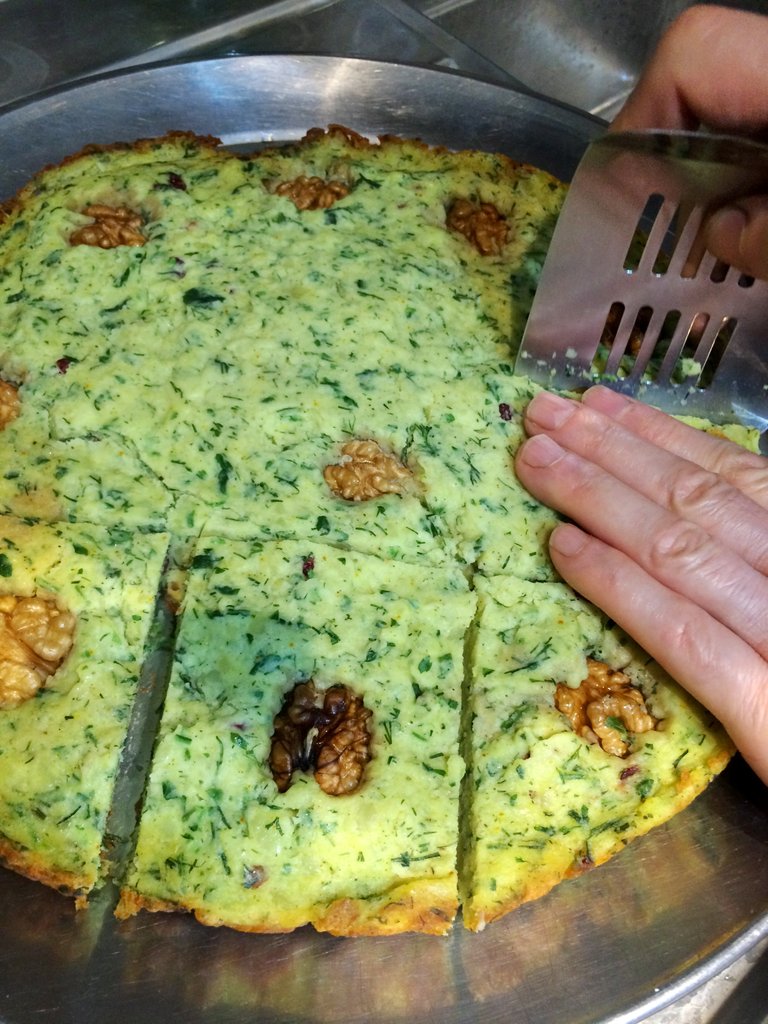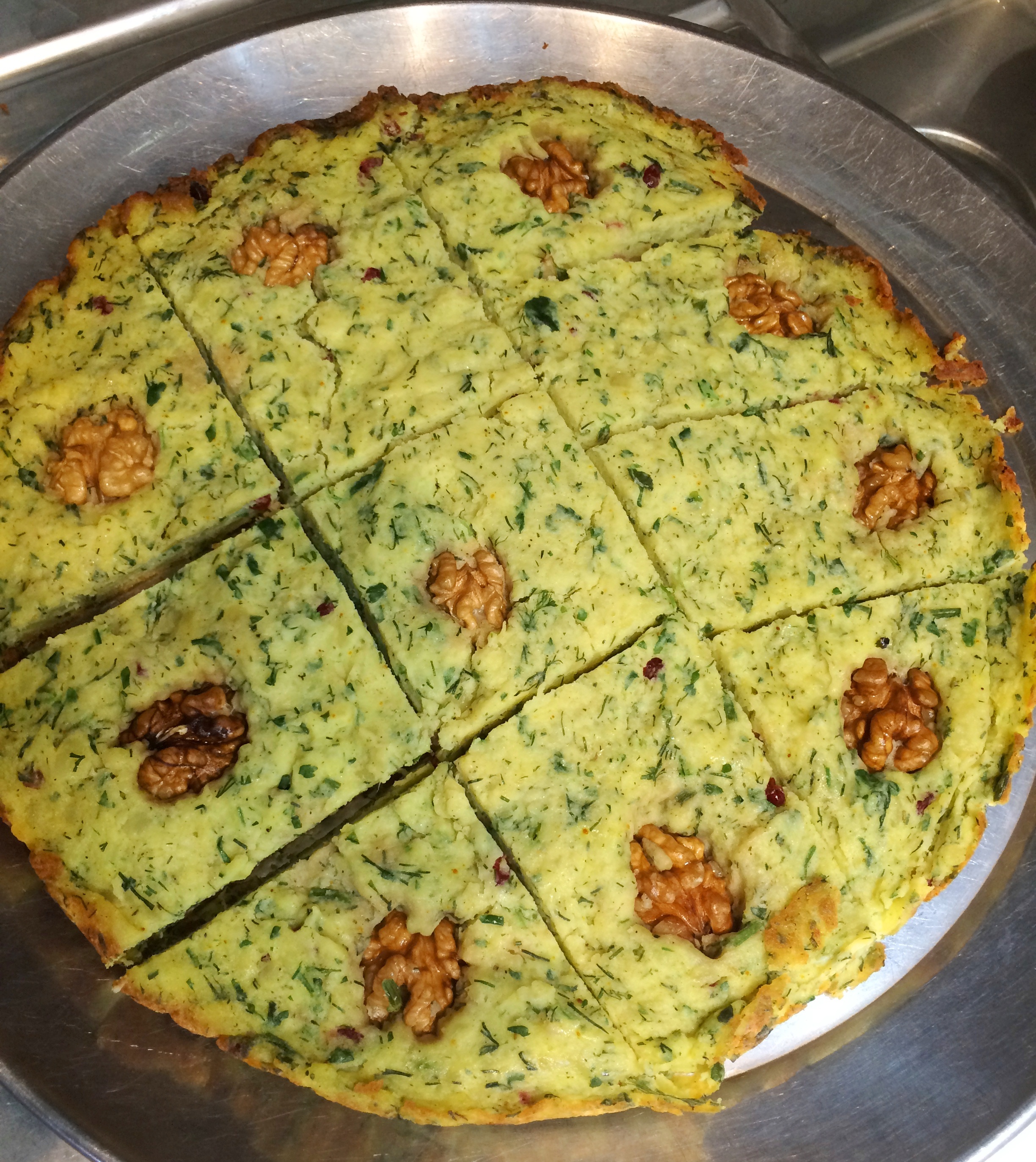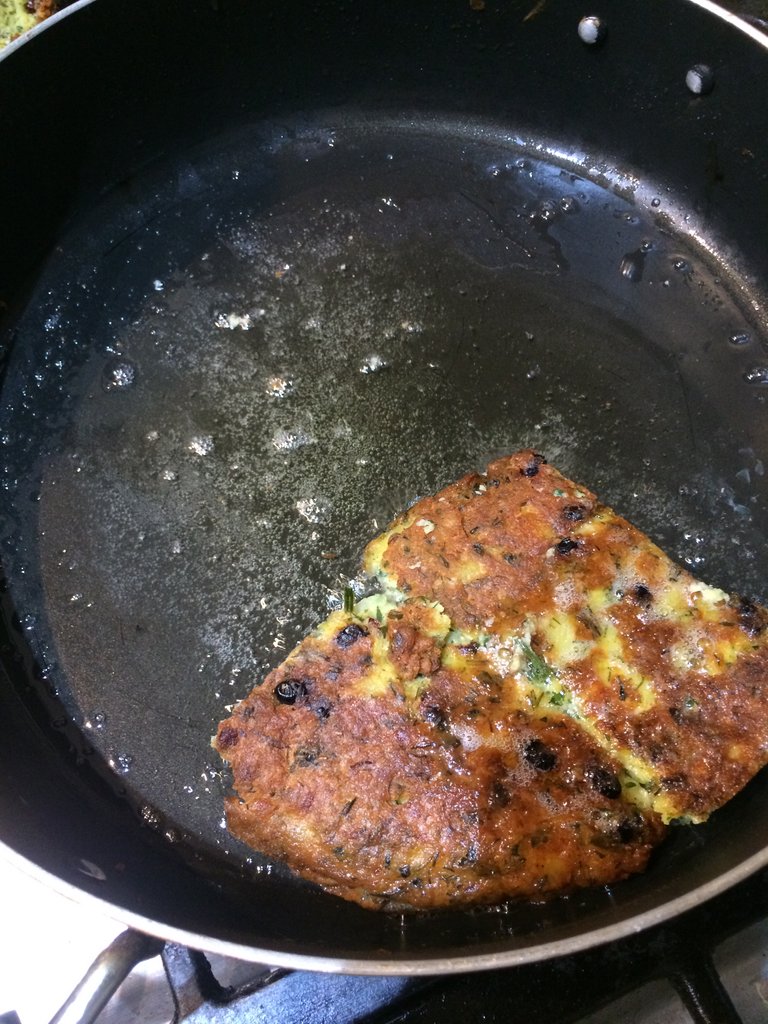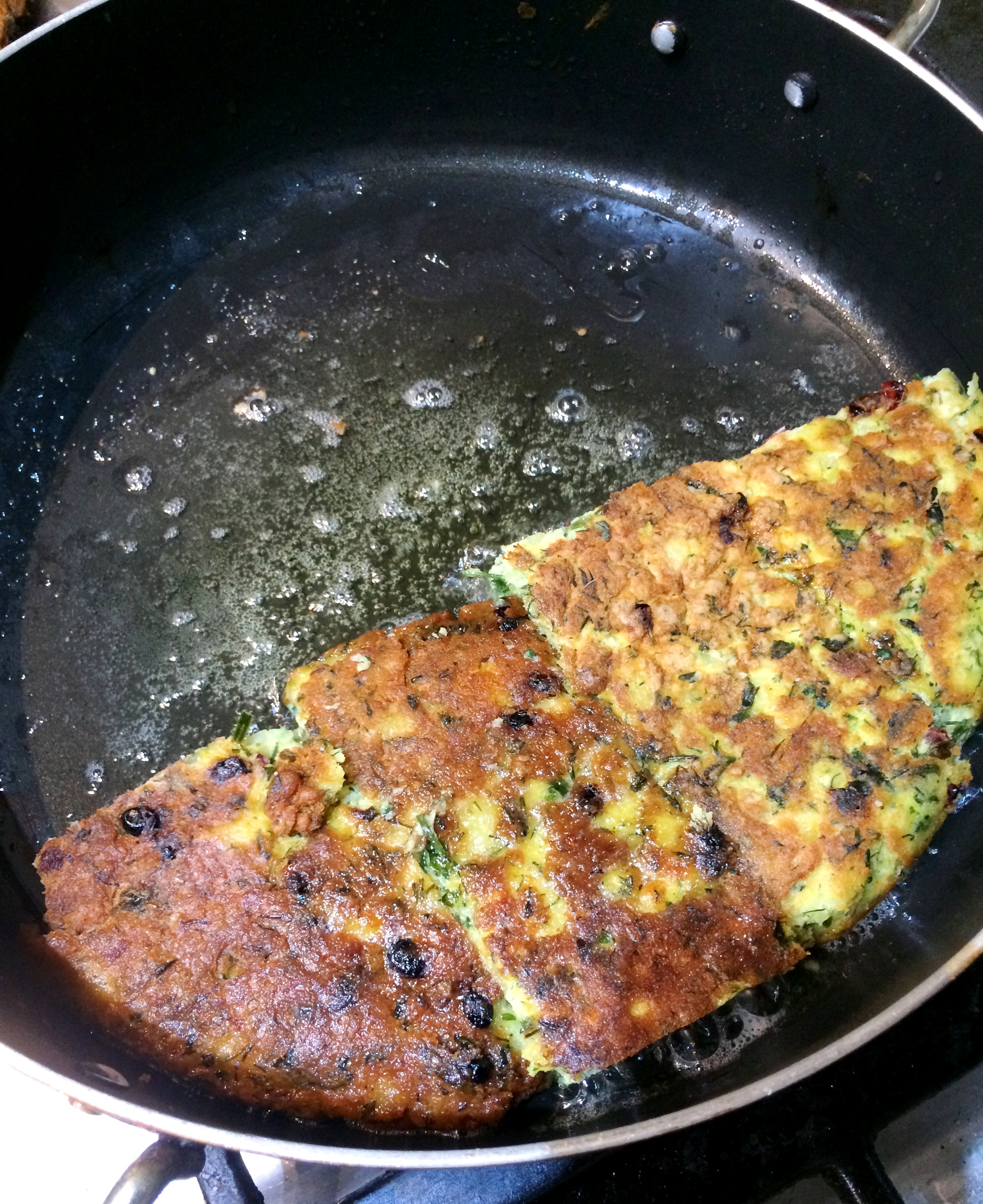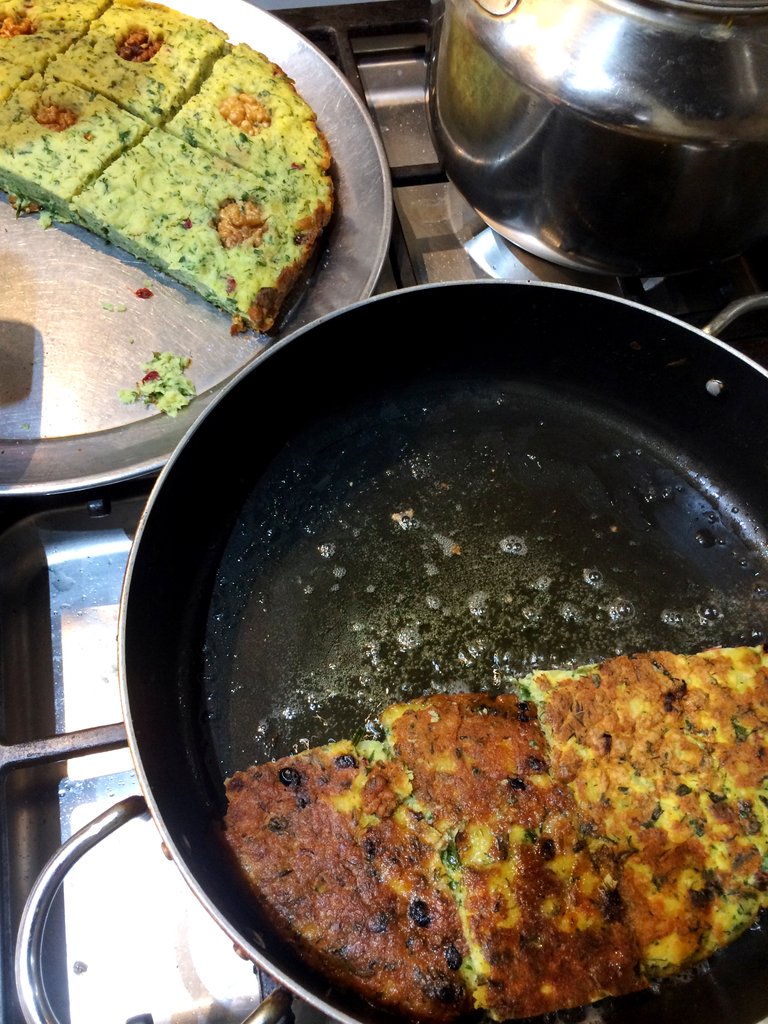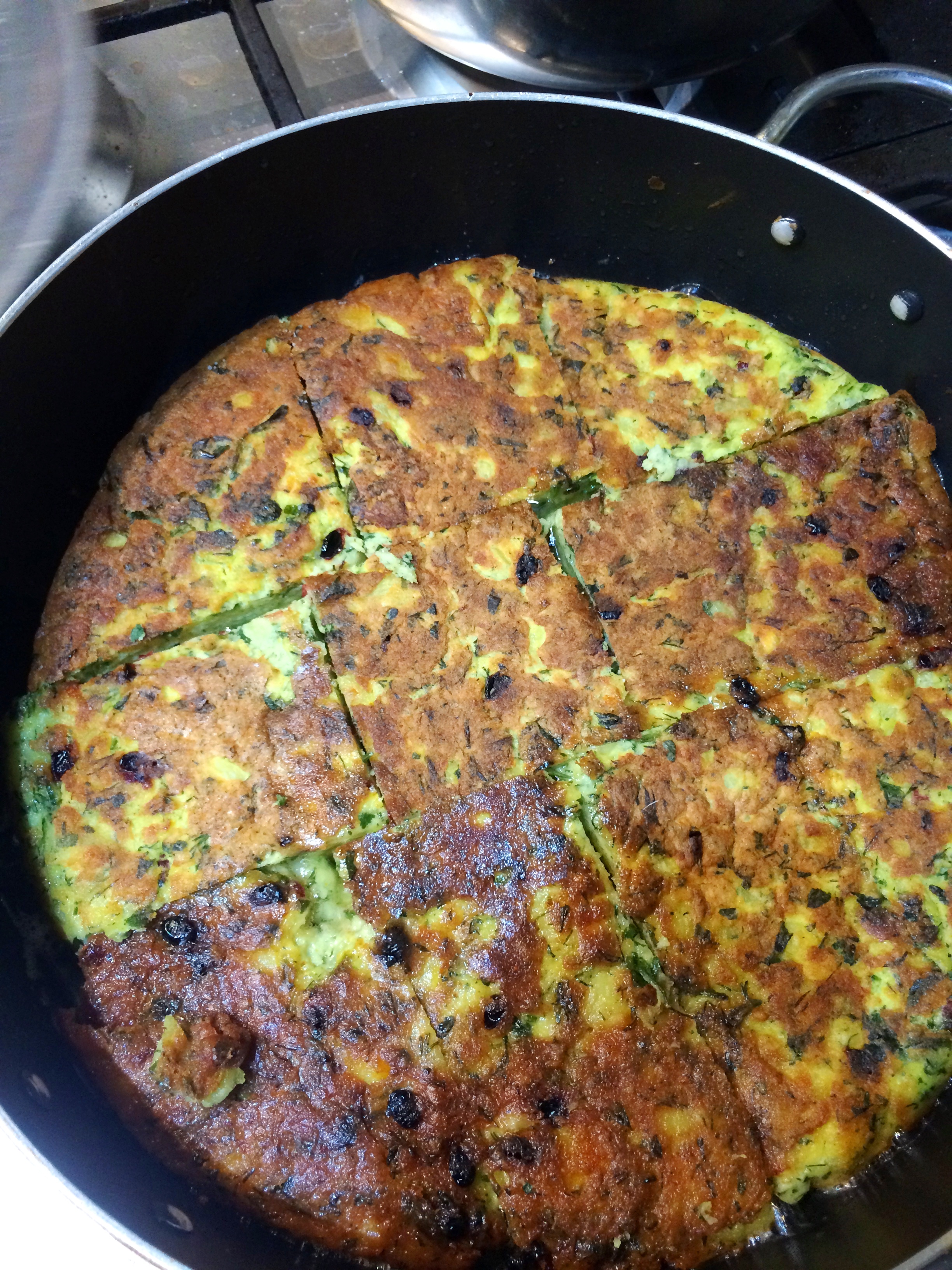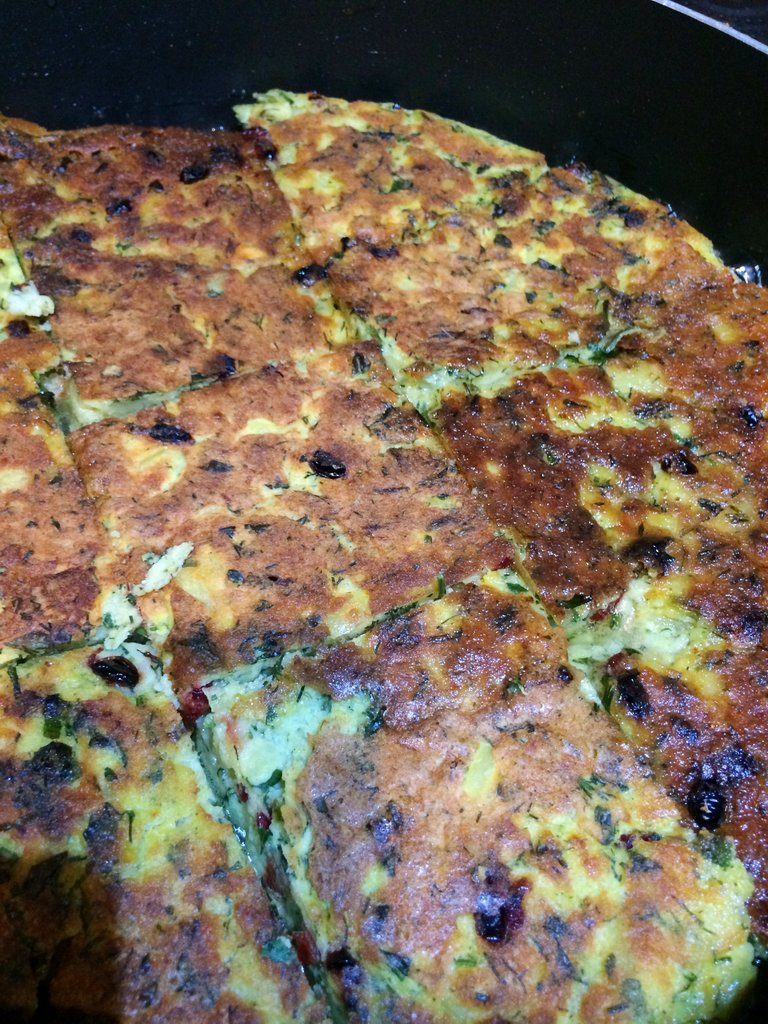 ---
Finally, serve the potato cocoa with the tomatoes, pickles and bread.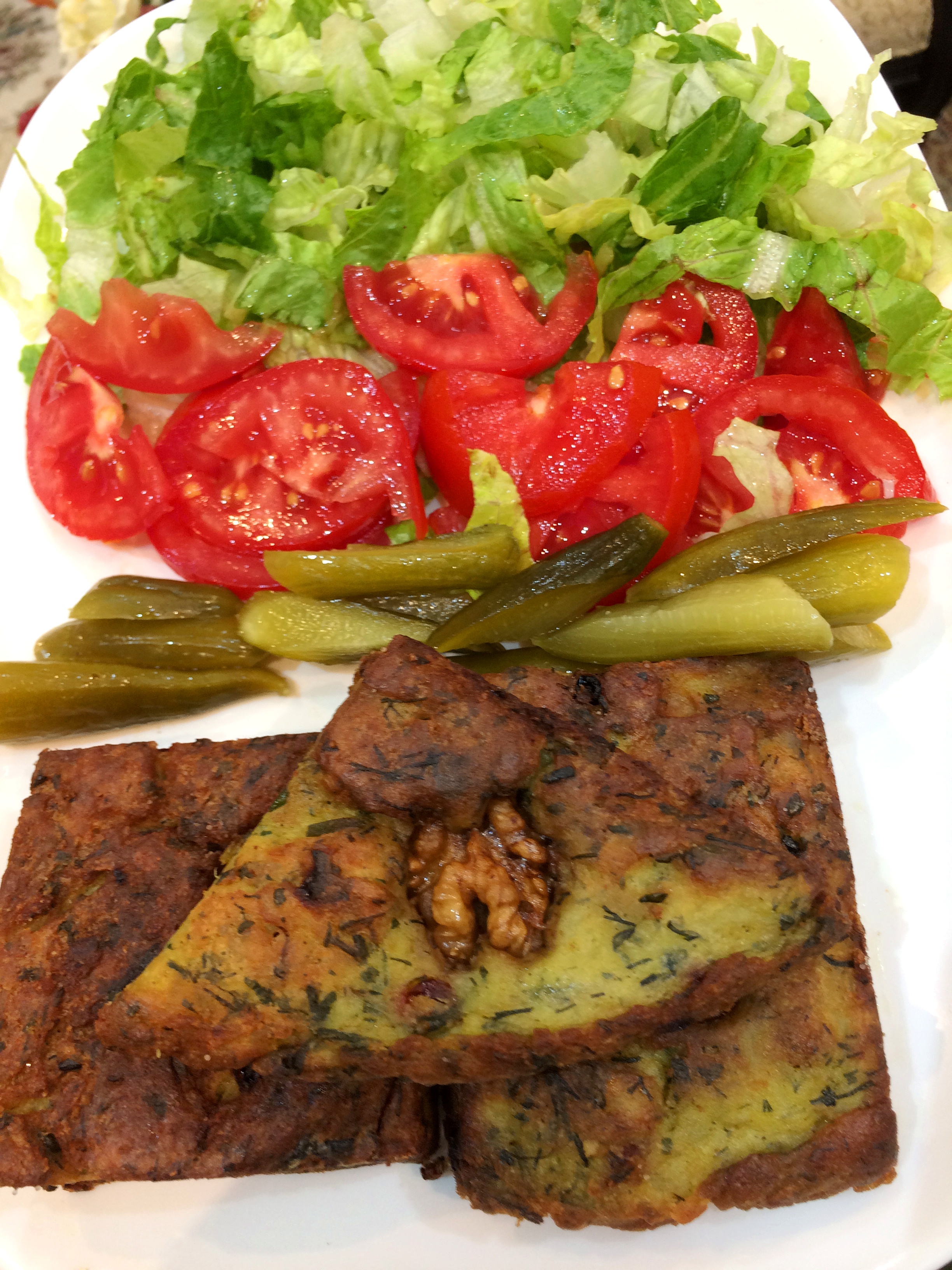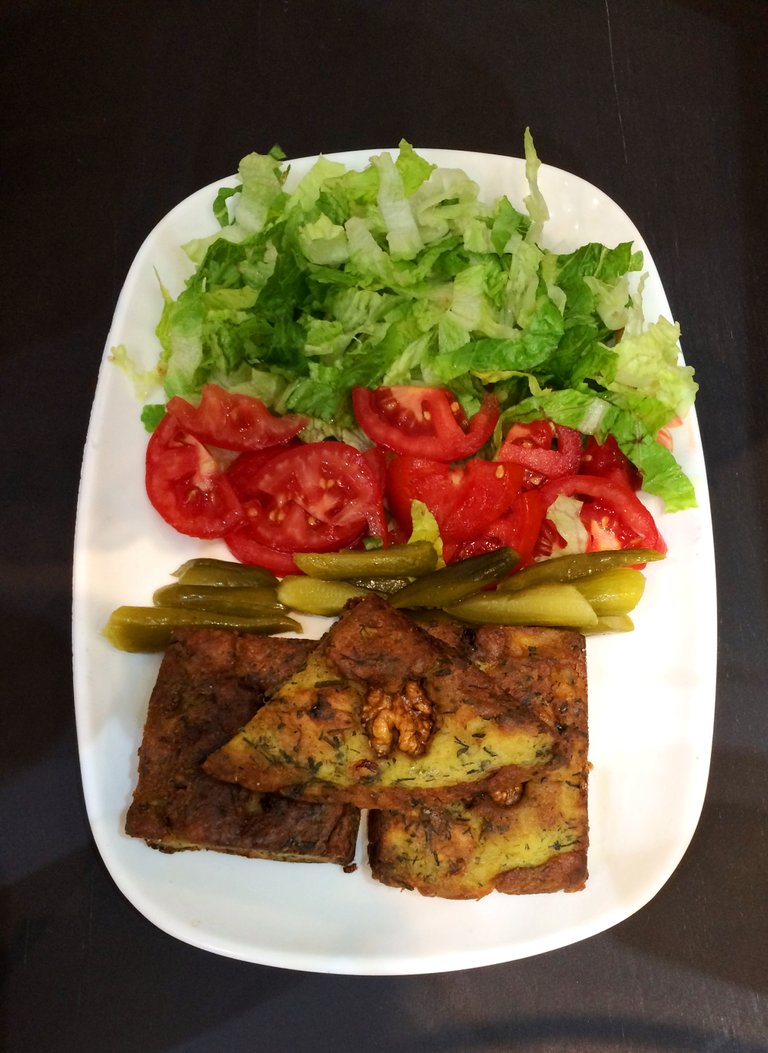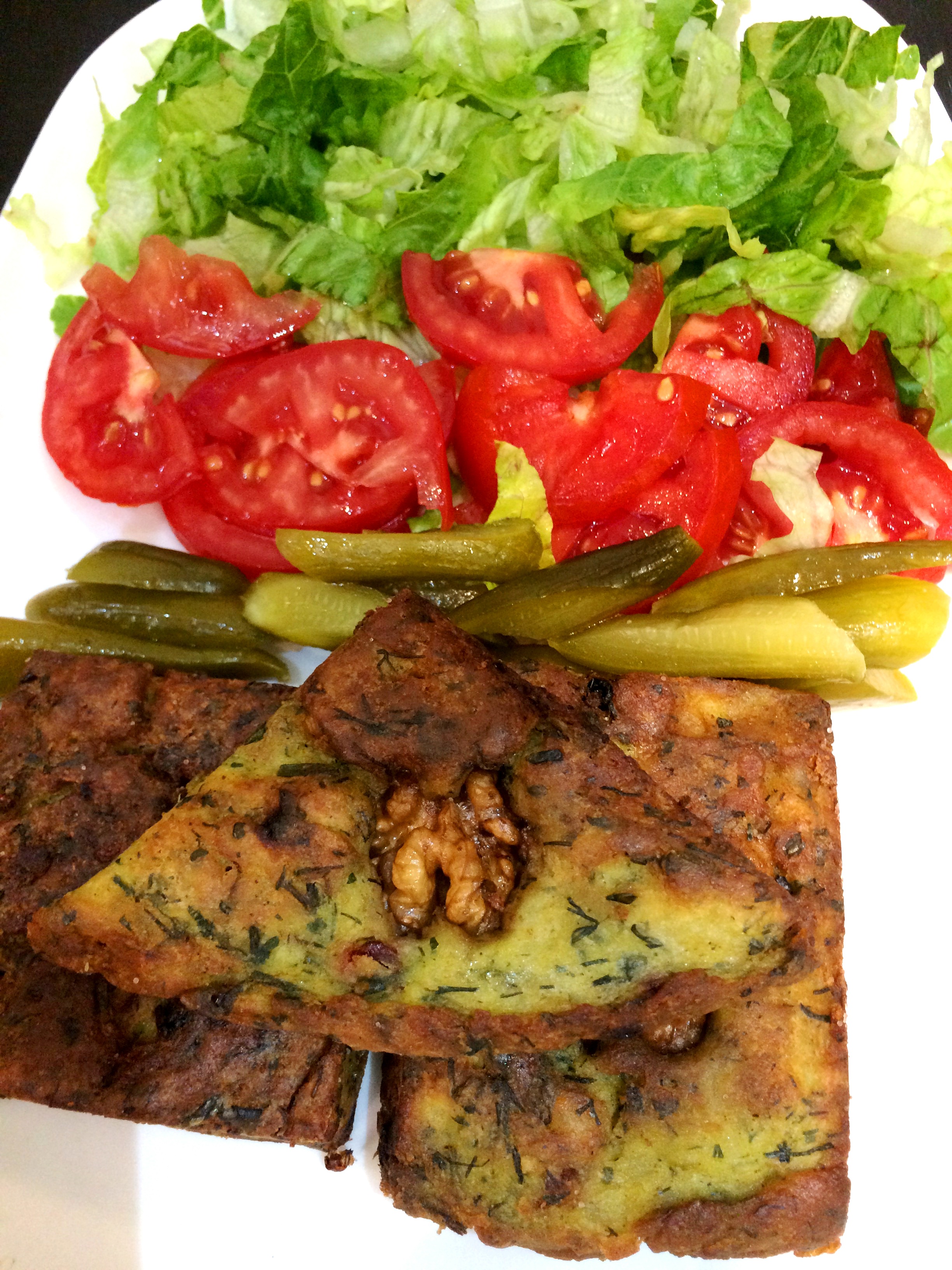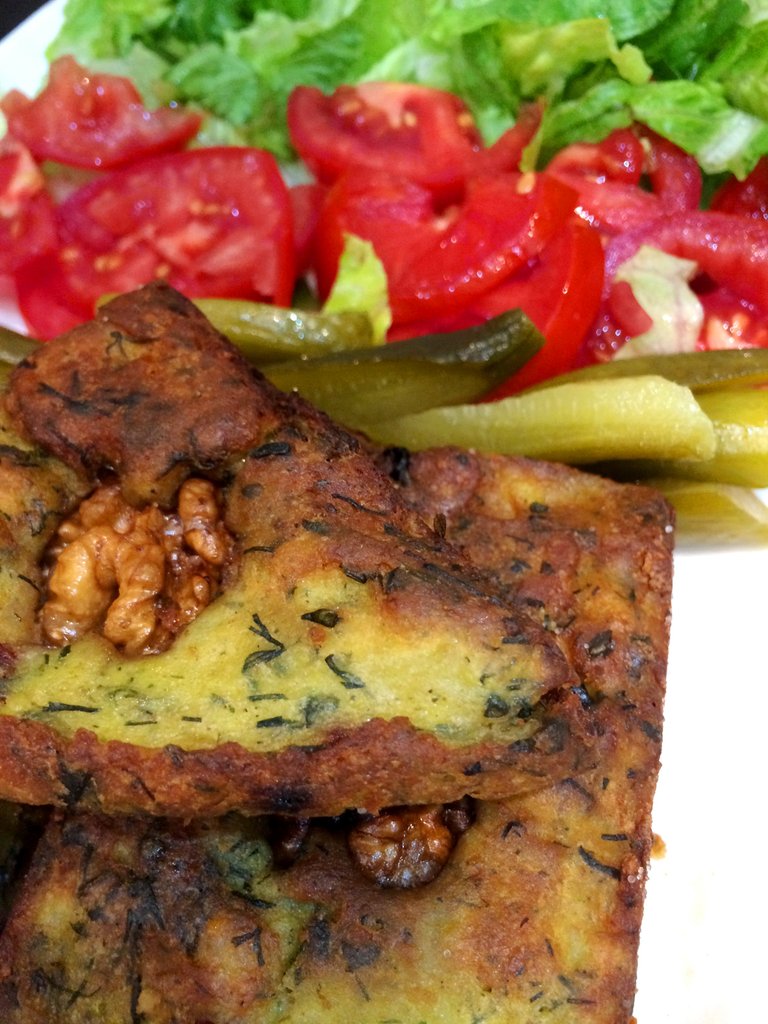 ---
Thanks for reading my post. If you like my posts, please follow, comment and upvote me.
have a good night
Yours sincerely: @Machan