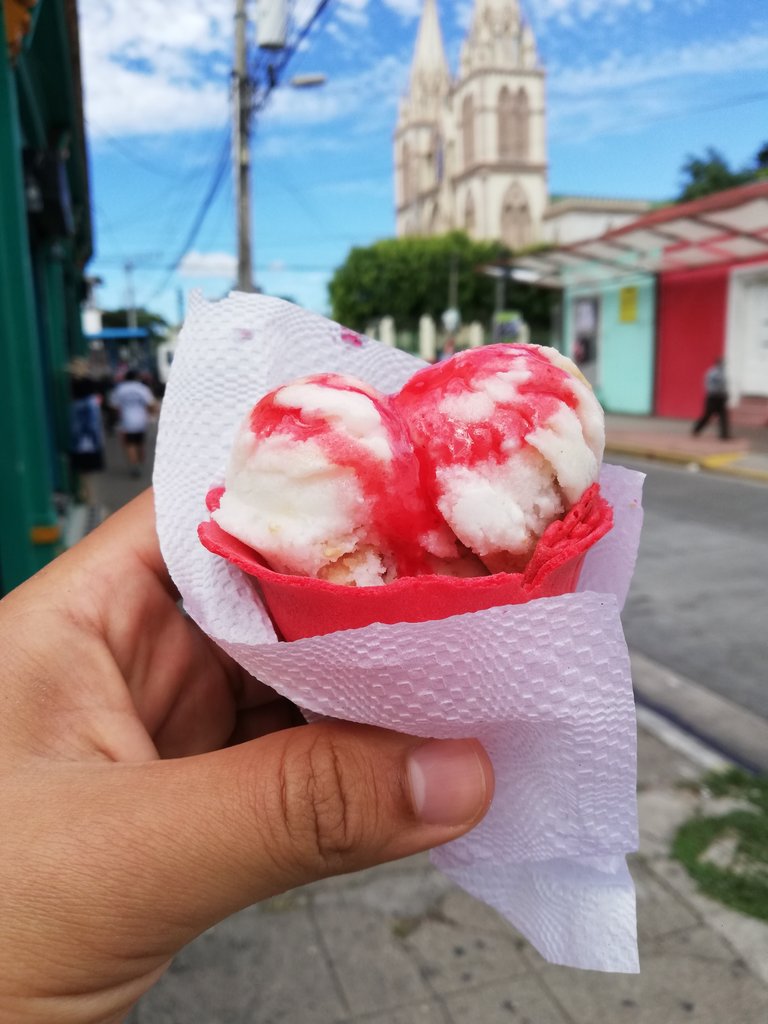 Hi everyone!
Today I will talk to all of you about the cart ice cream, or, as we know it in El Salvador, "sorbete de carretón".
Is one of the most famous streets snacks that we have, even more for the hot and humid days in this part of the world.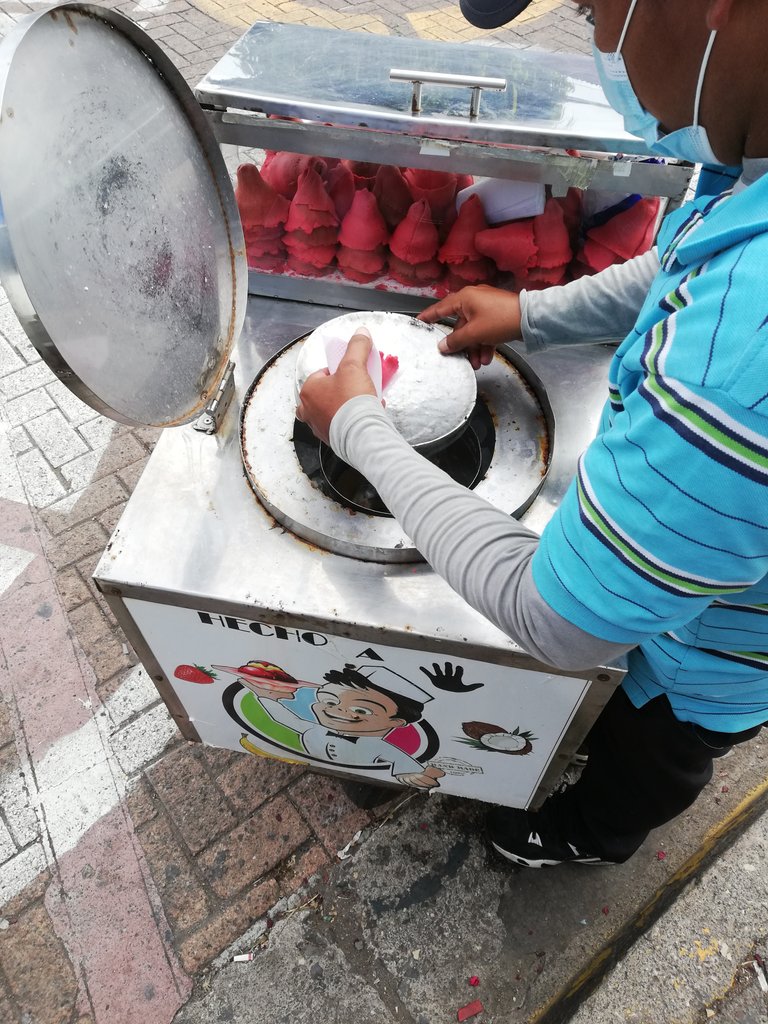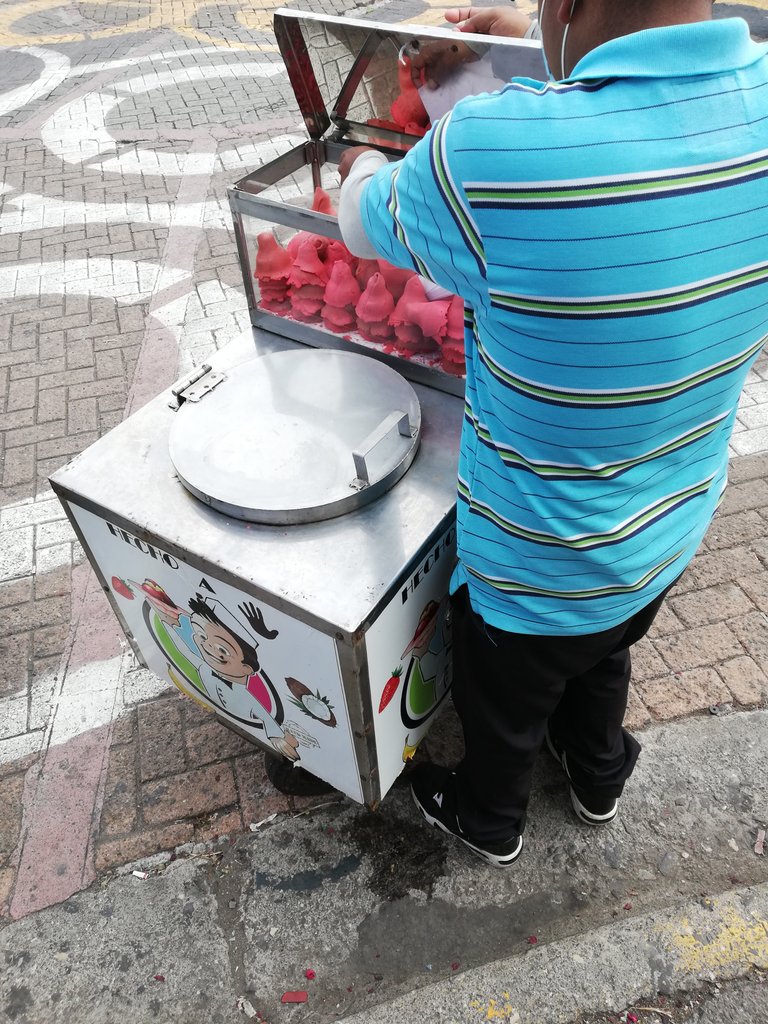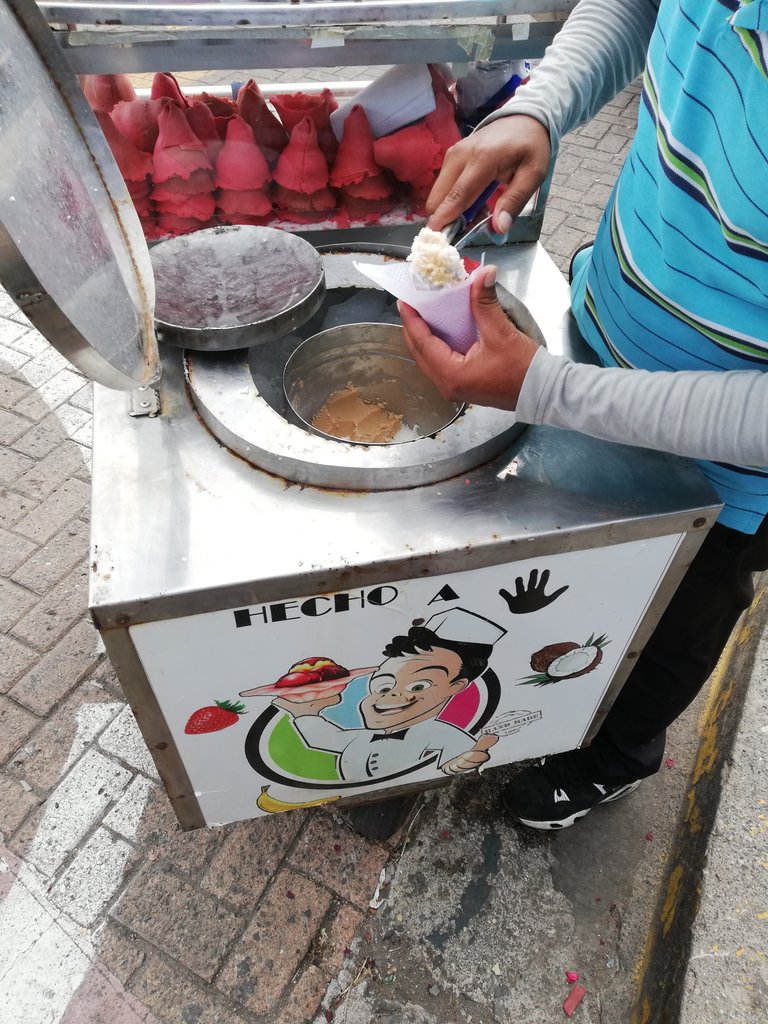 For only $ 0.50 you can enjoy one of this amazing desserts, made generally with coconut favor, but some others usually mix it with other flavors like coconut/strawberry, coconut/mamme apple, or like the one I bought today, coconut/tamarindo (wich is my favorite).
This ice cream is made in a very handcrafted Way, using only milk, the fruit that is going to be used for the favor, all this mixed well, then they put it on a container that goles inside another container filled with crushed ice and salt. Finally they remove it constantly until the ice cream consistency is reached.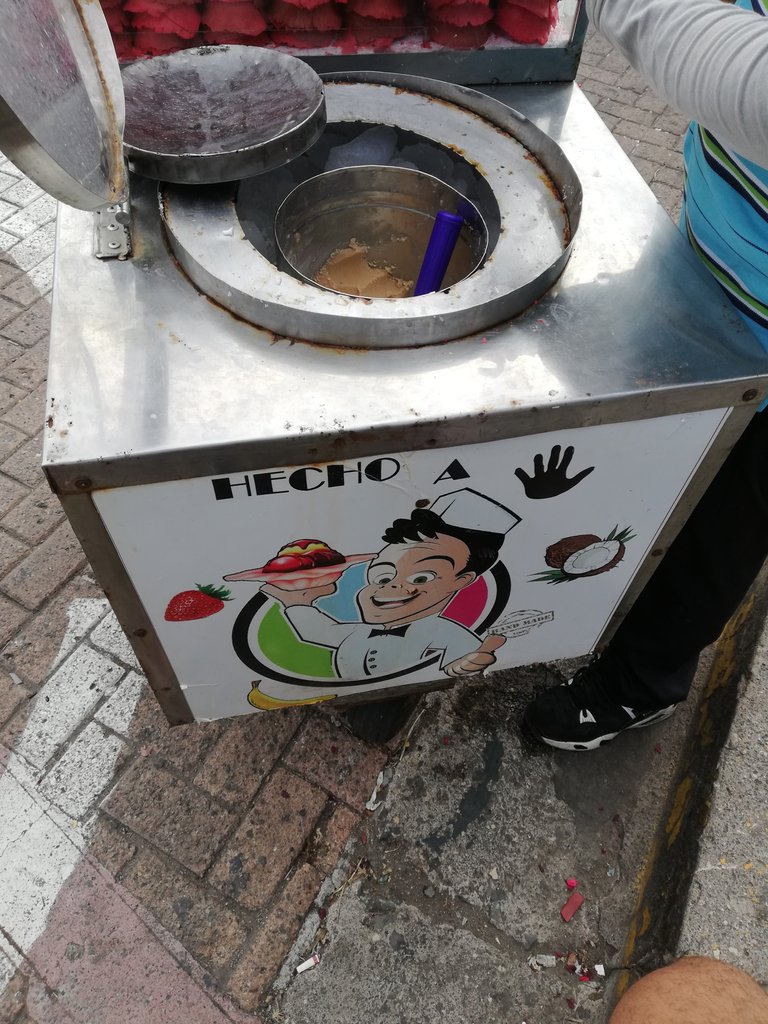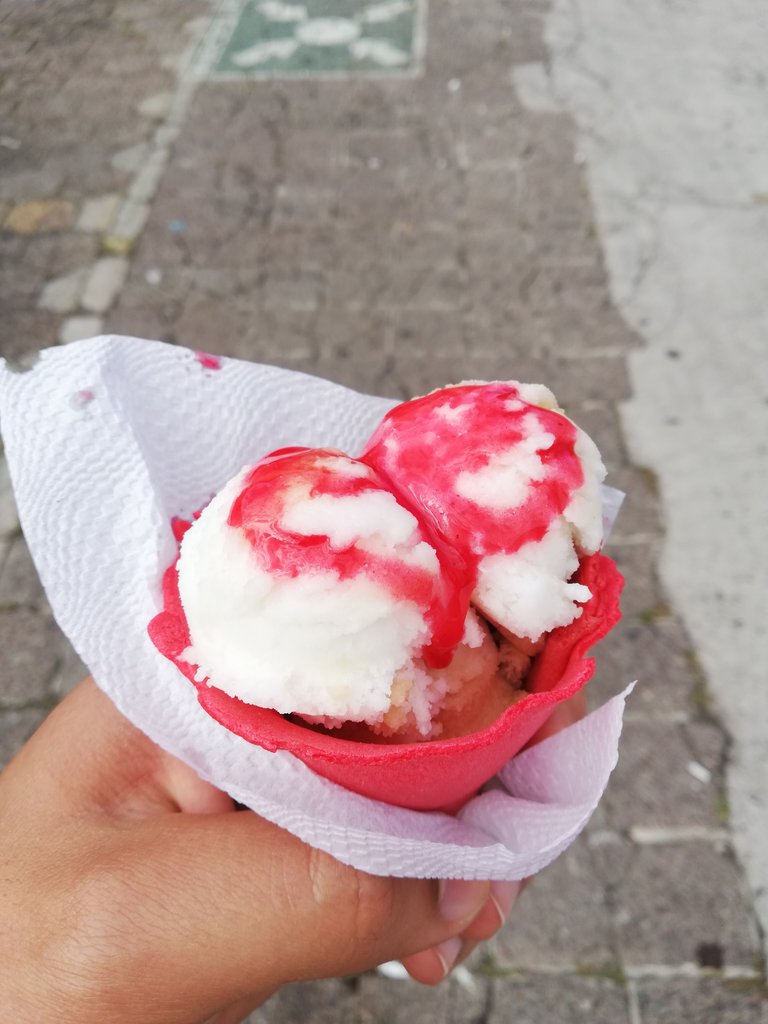 Hope you like it.
See you next post!