Decadent creamy rich Cheesecake is one of my guilty pleasures, but curiously this is not a modern invention from New York, as many believe since it is the Big Apple's signature dessert.
The original Cheesecake in fact dates back to 2000 B.C. when it was first made on the Greek island of Samos.
Another fascinating fact is that it was served to athletes at the first Olympic Games, so I needn't feel so guilty at all when I over-indulge in this divine dessert as I ALWAYS tend to do!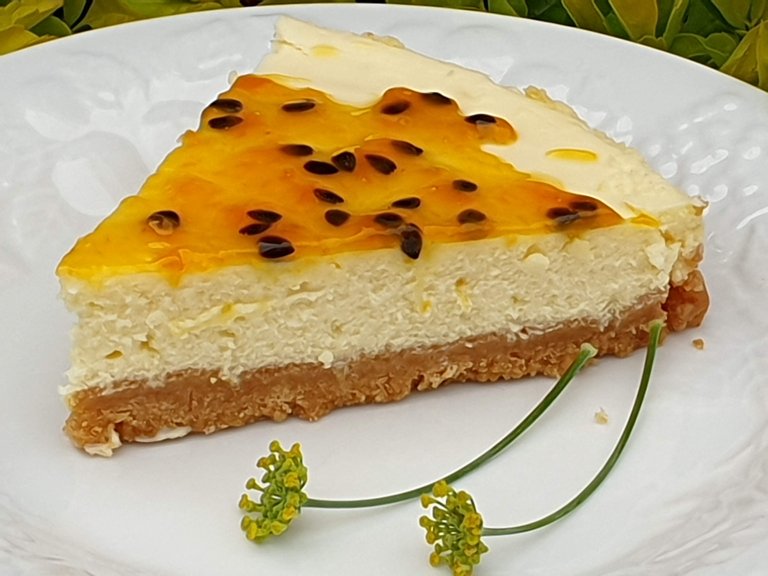 I have tried all kinds of Cheesecakes; unbaked and baked, and the one I'm sharing here is my absolute favourite, a baked Lemon Cheesecake that really is to die for; can be topped with any fruit topping and my favourites are a Pineapple Custard topping or an unstrained Passion Fruit Coulis.
The base is a superlicious fudgy kind made with crushed Coconut tea biscuits (aka Tennis Biscuits) and melted Butter; topped with a creamy, delicate Lemony Cheesecake filling that's been baked for only 10 minutes, and then refrigerated for a couple of hours before serving.
I ALWAYS get to lick the bowl, no one else gets the honours!
Here goes with the recipe which I promised to the super talented @zo3d, a South African who has been making waves here on Hive! Hope you enjoy this one Zoe:)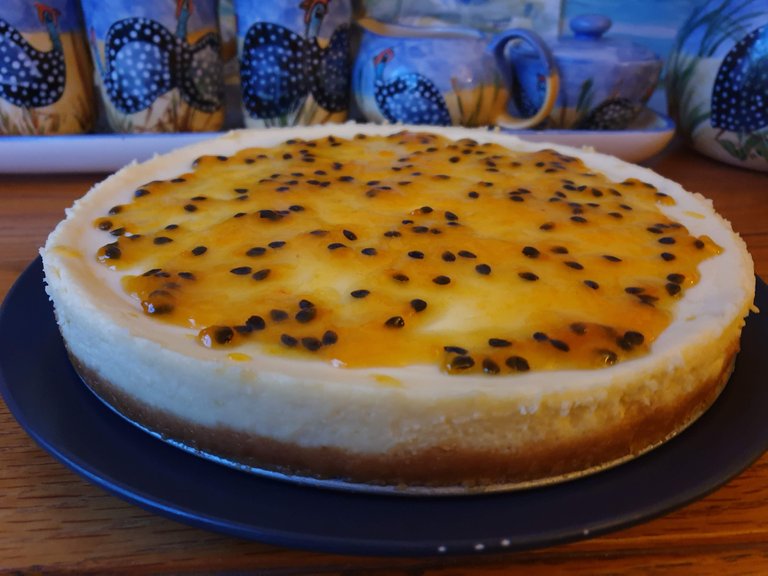 Divine Lemony Cheesecake with Passionfruit Coulis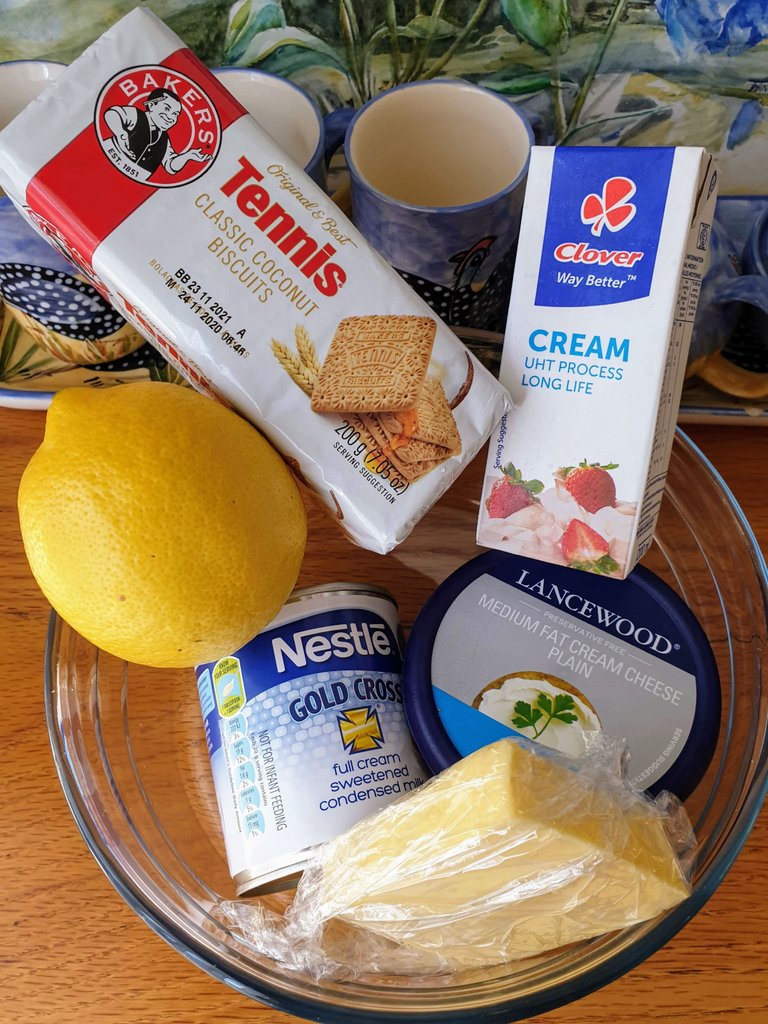 Mix together & press into spring-form pan:
1 Packet crushed Tennis Biscuits (200 gram)
100 gram Melted Butter
Mix the following ingredients till well blended:
1 tub creamed Cottage Cheese (I used plain Cream Cheese so had quite a job blending it smooth!)
1 can sweetened Condensed milk
100 ml Lemon Juice
Rind of 1 large or 2 medium Lemons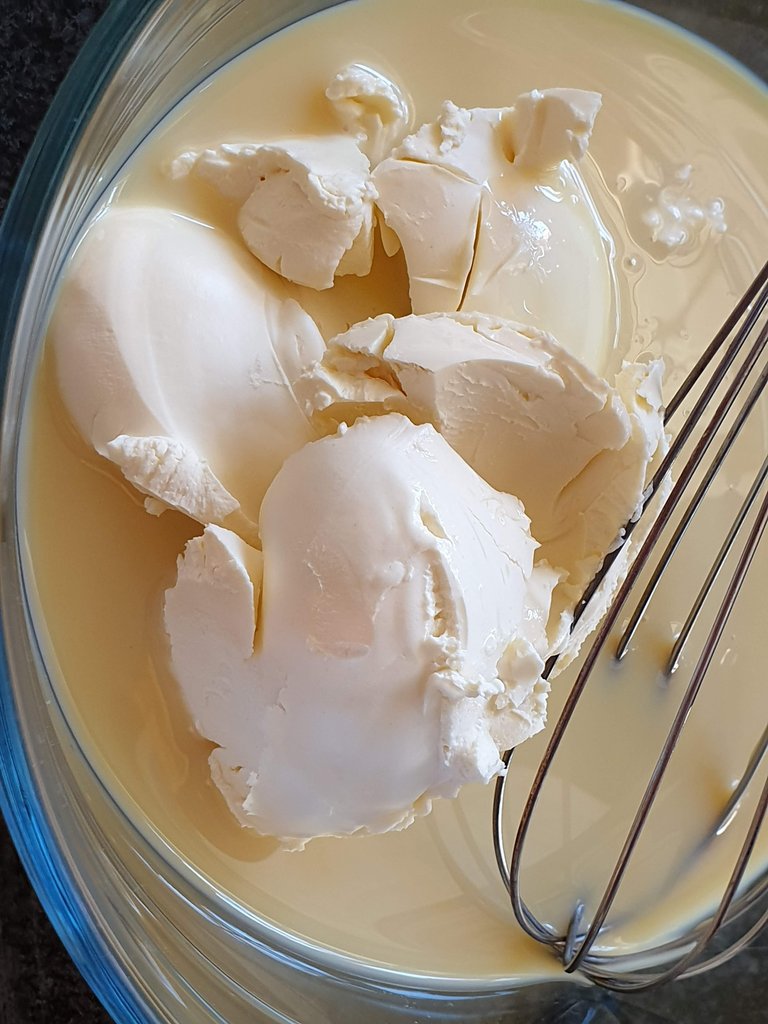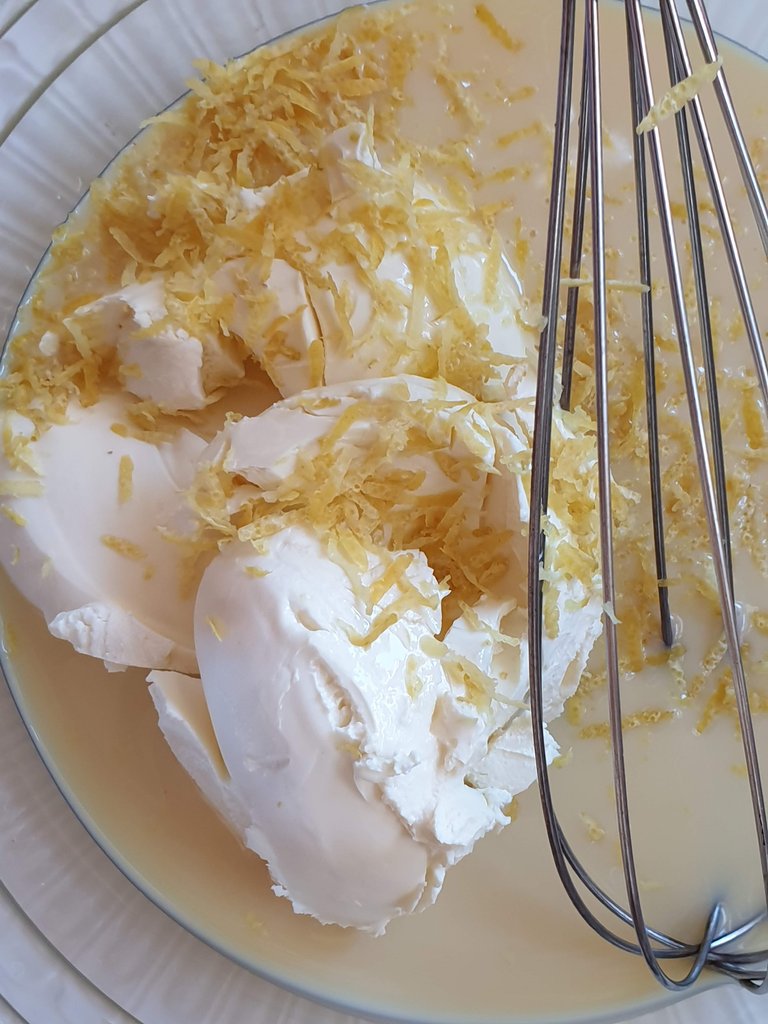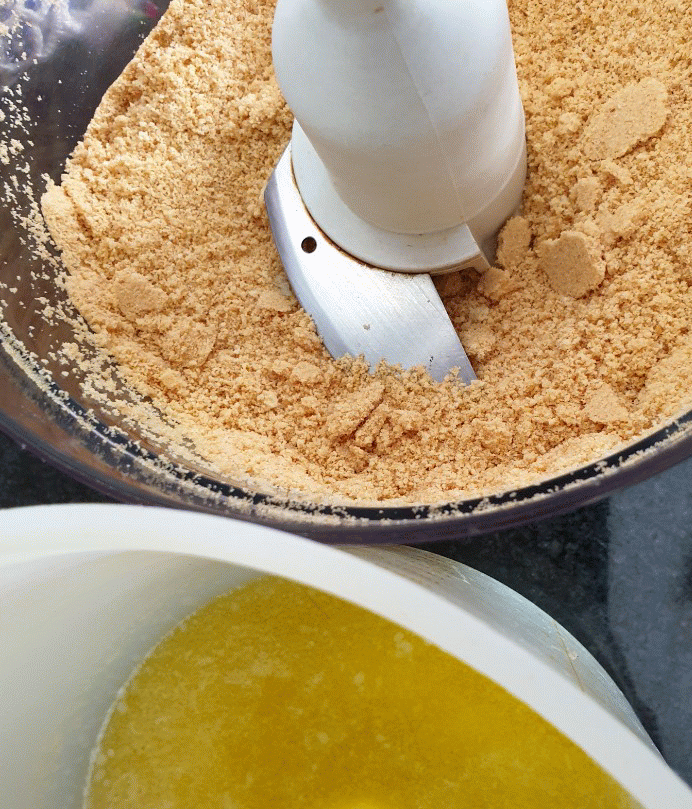 Beat till stiff peaks form then fold into cottage/cream cheese mixture:
200 ml chilled long-life Cream
(Note: do NOT be tempted to use fresh cream for this recipe & ensure long life cream is well chilled)
Spoon into biscuit base, smooth top and bake at 160°C for only 10 minutes, not longer!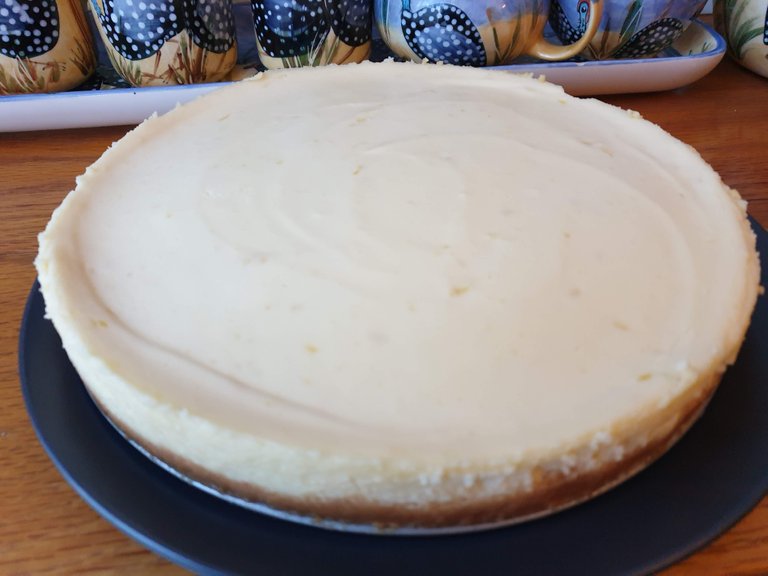 Refrigerate for a couple of hours before attempting to remove from spring form pan. Top with any of the following:
Passionfruit Coulis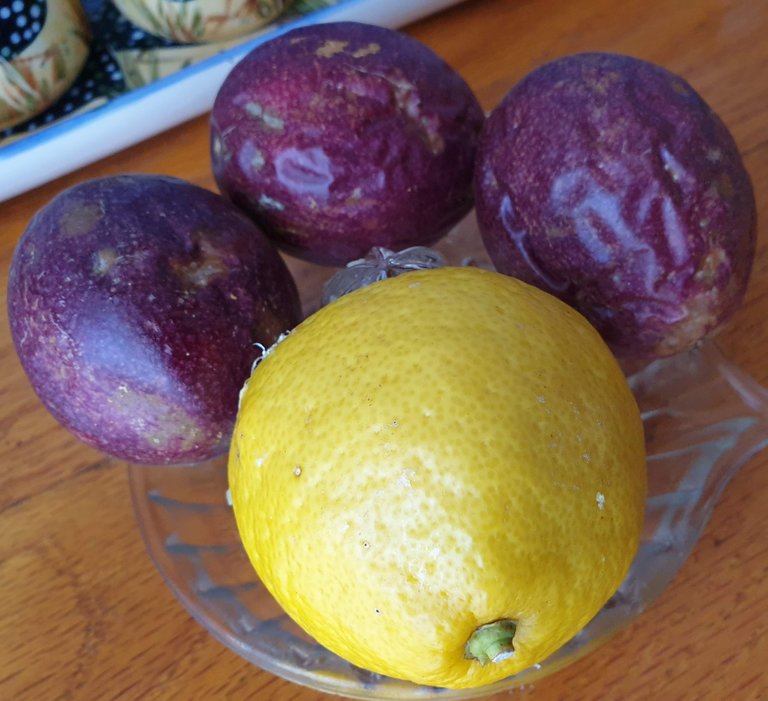 Place in small pot and bring to boil the following:
Pulp from 3-4 Passionfruits or Granadillas
50 ml Lemon Juice
100 ml Sugar
Add & bring to the boil to thicken:
50 ml Water mixed till smooth with 1 tsp Custard Powder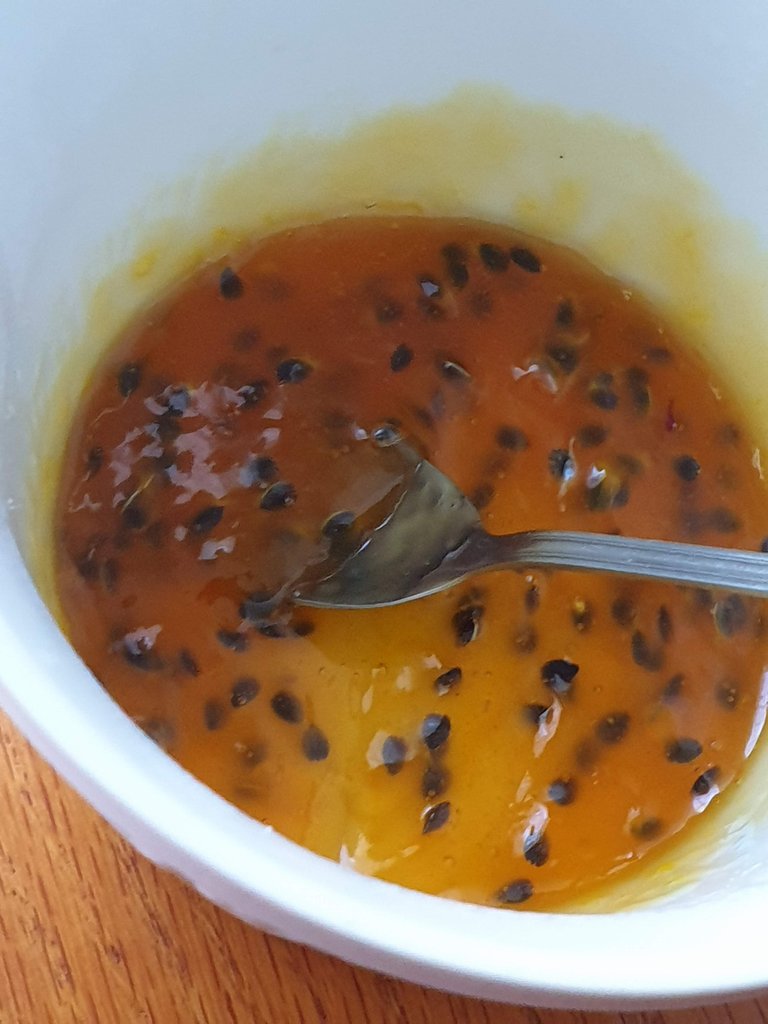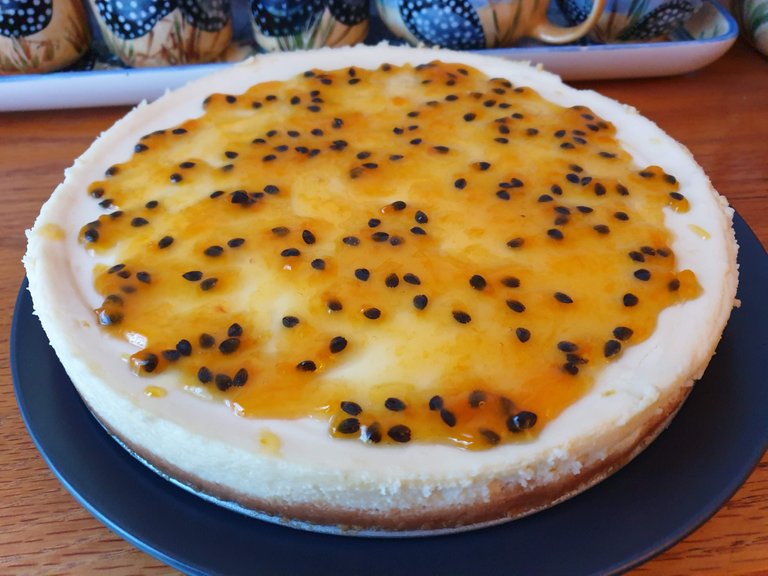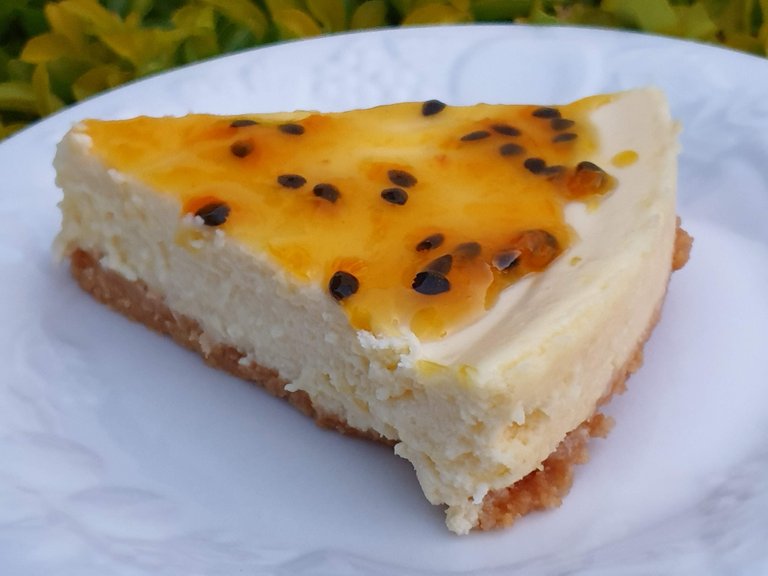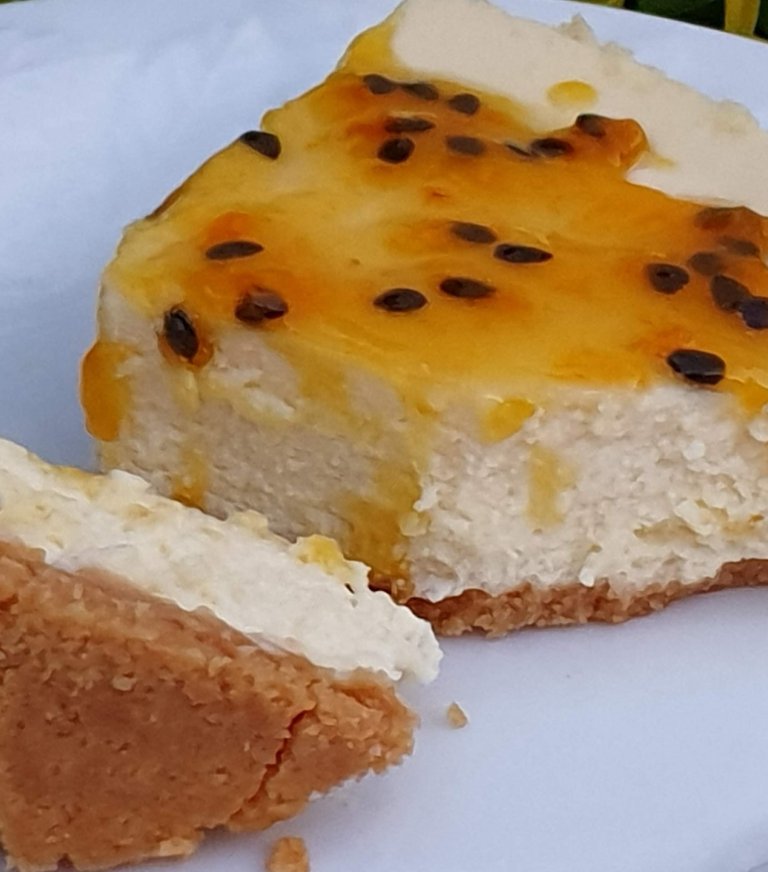 Alternate Pineapple topping
Use same method to make a Pineapple topping, but replace the Passionfruit with 1 grated fresh Pineapple.
BON APPETIT FRIENDS!
Cheesecake trivia source
--- Banner created by @zord189



Original Content by @lizelle
Thank you for stopping by
Copyright @lizelle – All Rights Reserved


Do you know this Badge?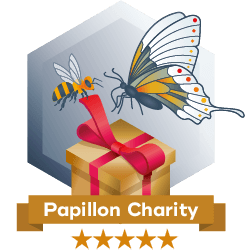 It says "Thank you for partnering with the Papillon Foundation by participating in the
Weekly Hive Charity Giveaway."
Do you want this Badge?
If you like this badge and if you want to help too, you can learn more about @combination and the badge in their blog post:
Some Exciting News! Badge release!


Why not join Hive RIGHT HERE and become part of this amazing community!


Banner created by @derangedvisions