When people talk about world class gastronomical experience, most people may think of Denmark, France and maybe Spain? Sure enough, 13 out of the world's top 50 best restaurants are from these three countries. Denmark has 2 including the world renowned Noma, but not many people will know that Peru also has 2 restaurants amongst these world's 50 best.
During my travel to Peru in 2015, I had the opportunity to visit both of the restaurants, plus a third one which was also in the top 50 back in those days. My gastronomy experience also took me to the oldest bar in Lima, an institution that has seen nearly all Peruvian presidents through its doors, as well as a less desirable restaurant in China Town.
Ready to start my journey with me now?
---
Bar Cordano
Even if you don't know the history behind Bar Cardano, you can feel that there is something special about this place. From it's location, nearby the presidential palace in busy Lima city center, to when you walk through the towering front doors and another set of panel swing doors. There something about the ambiance that shouts nostalgic with a capital N and elite with a capital E.
Bar Cardano opened in 1905 and is Lima's oldest bar. Not only that, but it is said to have served nearly all of Peru's presidents as well as numerous poets, artists and celebrities. I was here late morning and wasn't ready to have lunch yet, I just wanted to see and experience for myself this institution which has seen the ups and downs of Lima over the past century. The waiters, who have collectively owned this place since 1978 offer a no frills crisp service. They didn't greet you with a massive cheshire cat smile but they weren't rude either. It was crisp, professional but not mechanical. They had no problem with this annoying tourist who sat down, and took quite a long time pondering what to order. And when she did, she was presented with the most delicious plate of ceviche she had ever had.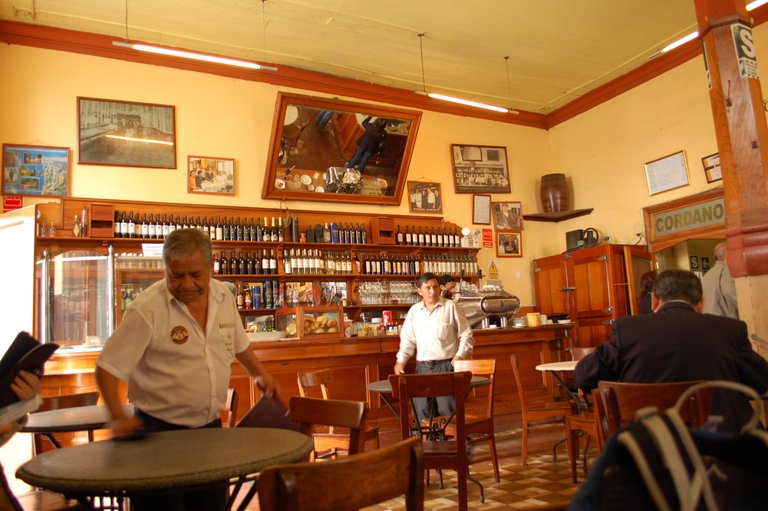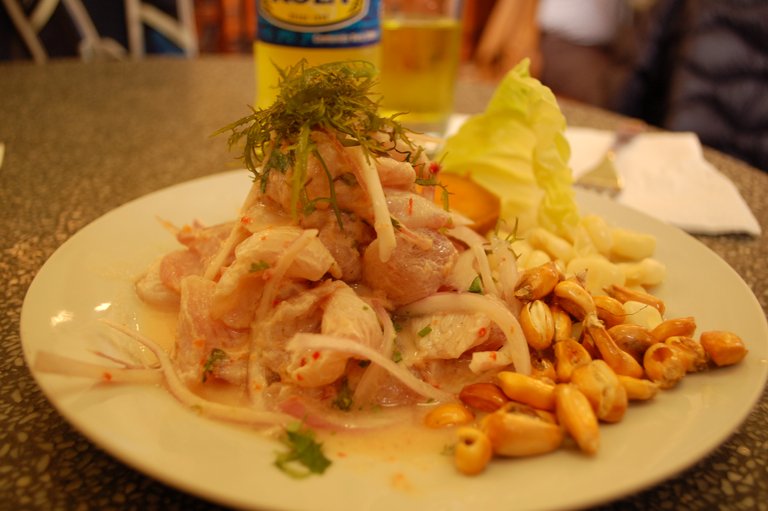 ---
Chinatown
Peru may be one of the world's top gastronomical country, but of course, not all restaurants make the mark.
By the time I arrived at Lima, I'd been in Peru for about 10 days, climbed the Machu Picchu and tasted some amazing local Peruvian food. I started to crave a little bit for Chinese food, only a tad, but more importantly, I wanted to see what Chinese food was like in Peru. The Chinese have been in Peru since the mid 19th century, and it's always interesting to see how Chinese food has developed around the world over time.
After Bar Cordano, I went over to China Town, the buzz there was an experience in itself. There were a lot of Chinese restaurants around, and my rule of thumb is always go where the local Chinese goes. There weren't that many of them around, in the end I choose this one that had a big crowd waiting outside. Seemed like a pretty good choice. Until the food came. Damn! Now I really regret not having lunch at Bar Cordano.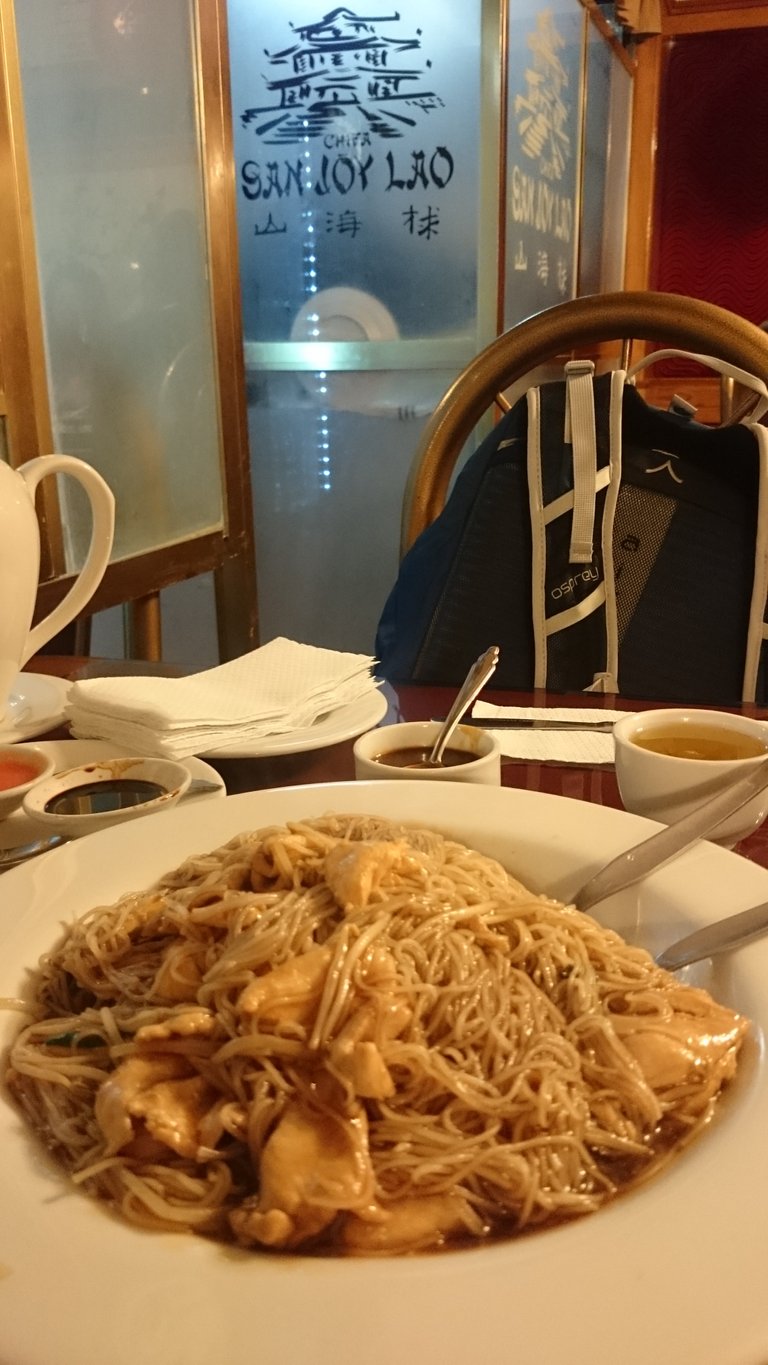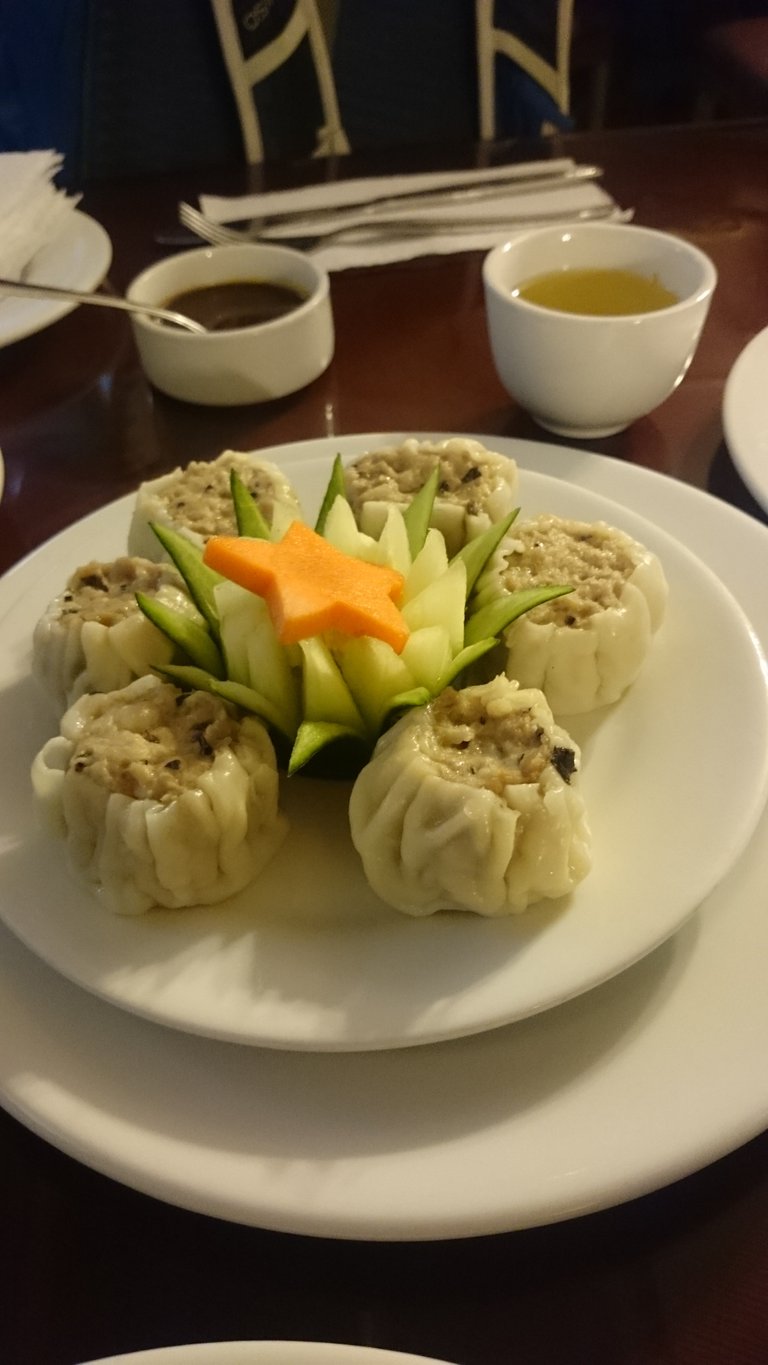 ---
Maido
Just to set the scene, in case you haven't heard of Maido before, it currently ranks the 10th best restuarant in the world and holds the best restaurant in Latin America for three years in a row.
(Source https://www.theworlds50best.com/)
I hadn't intended to come to Maido during my Lima visit, afterall, I've been to Japan many times. Where else can you get better Japanese food than in Japan? It seemed a bit pointless to travel half way round the world and not sample more local cuisine. One morning I was struggling to find somewhere interesting to have lunch. Then I figured since the Japanese had been in Peru for as long as the Chinese, and Maido was at that time ranked the 44th best restaurant in the world, and they had a table available for lunch, maybe I was destined to eat there afterall.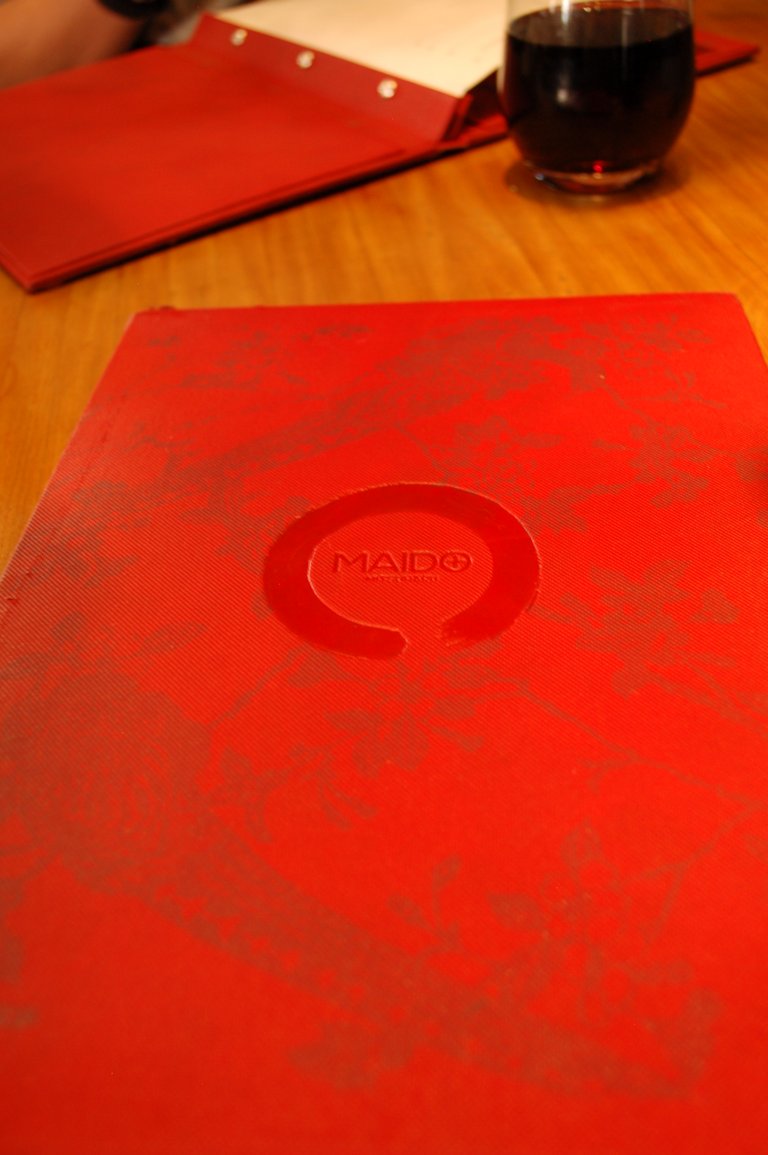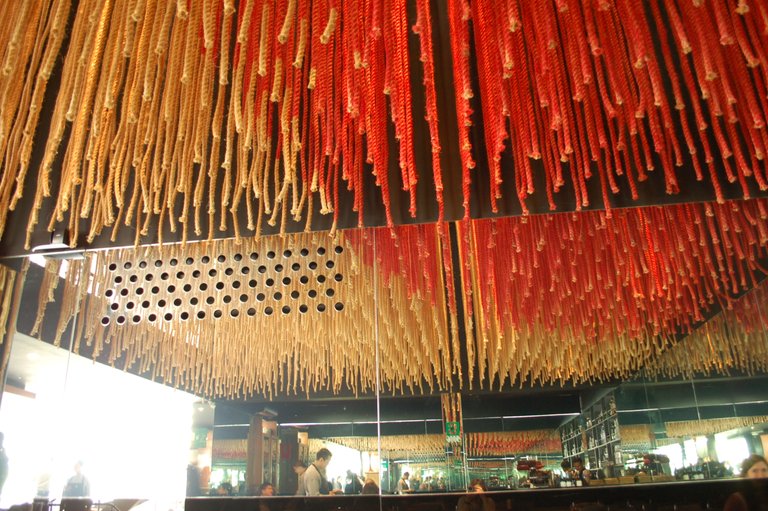 Described as "When Peru meets Japan on the plate", Maido is owned and managed by Mitsuharu Tsumura, a Peruvian born Japanese. The decor in the restaurant is most famed for the ceiling which may look like a bunch of ropes dangling down. Had my photography skills been much better, you'd see a Japanese flag instead. Hopefully you can visualise it now I mention it.
I have to confess, I didn't have much expectation of Maido. Not because I thought it wouldn't be good enough. A restaurant doesn't make it this far for no reason. You expect something when you think there is a chance they may not deliver. I'm no food critic nor connoisseur, just a person who likes good food there was no reason that Maido would not deliver.
Was the food good? Yes
Did I enjoy my meal? Yes
Was I glad I came? Yes
That works for me.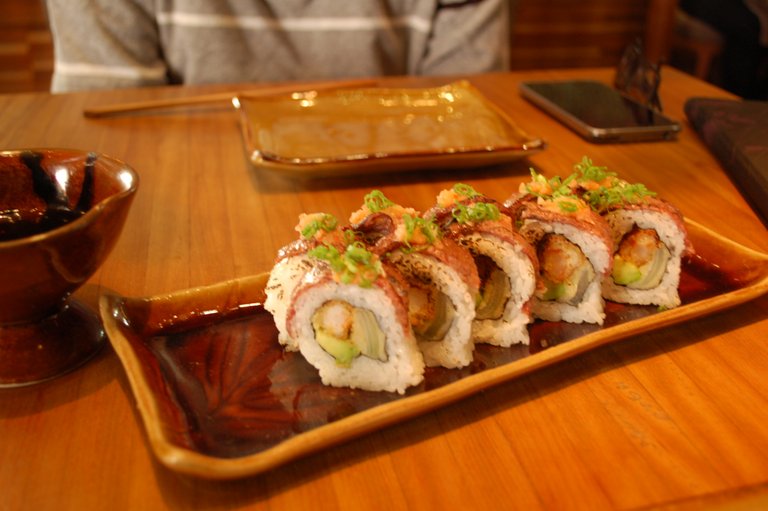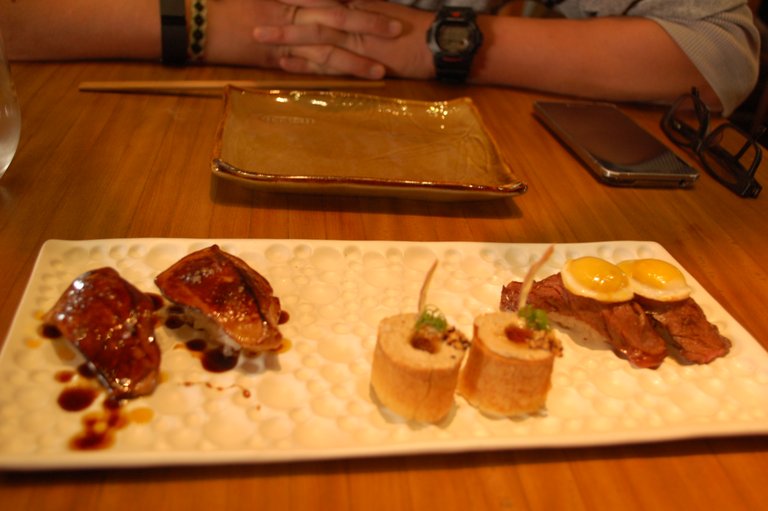 ---
The Final Two
For my Peru travel, I booked my flight and Machu Picchu trek six months in advance, the longest I had ever planned in advance for a holiday. Three months later I made two reservations for Peru's two best restaurants in the country. I only had three days in Lima and the restaurants take bookings three months in advance. I had to put a reminder in my diary to make share I could get the reservations on those three exact days as it was a now or never opportunity.
I was travelling half way around the world, was unlikely to return again (still many other places to go), I like my food, I had a comfortable job and affordability wasn't an issue (those were the good old days for me), so there was no reason not to indulge myself. YOLO may sound like a cliche, but there is a lot of truth in it.
---
Astrid y Gaston
The husband and wife team at Astrid y Gaston is probably one of the, if not the, pioneer responsible for putting Peruvian gastronomy on the global culinary platform. In 2015, they ranked 14th on the World's 50 Best Restaurant.
The restaurant is located in a hacienda that dates back to the 17th century, they had just moved to these new premises the previous year. It was quite a few years ago and my memory is a bit sketchy, but I remember the reception was sleek and minimalists, quite a contrast with the buildiing. We were led to our table, going through various other rooms all that had their own deco and style. Ours was white.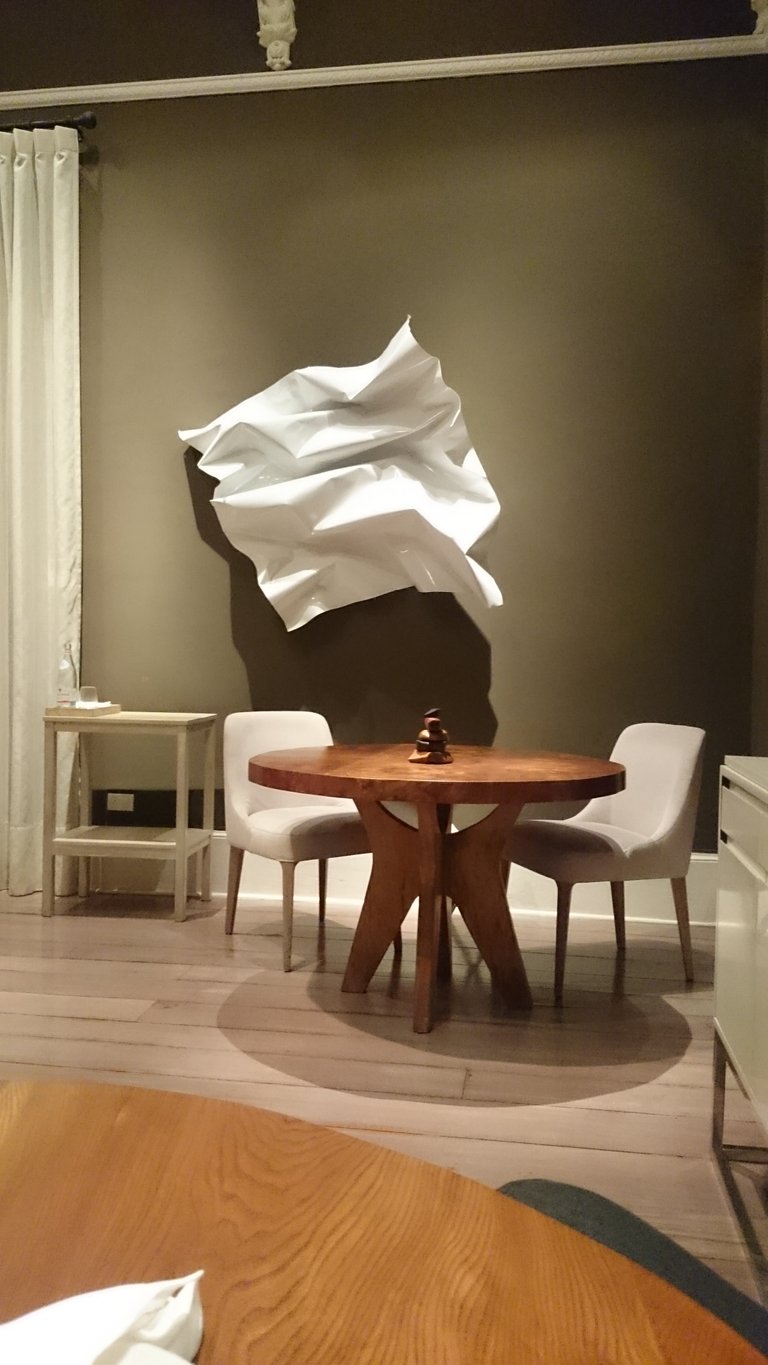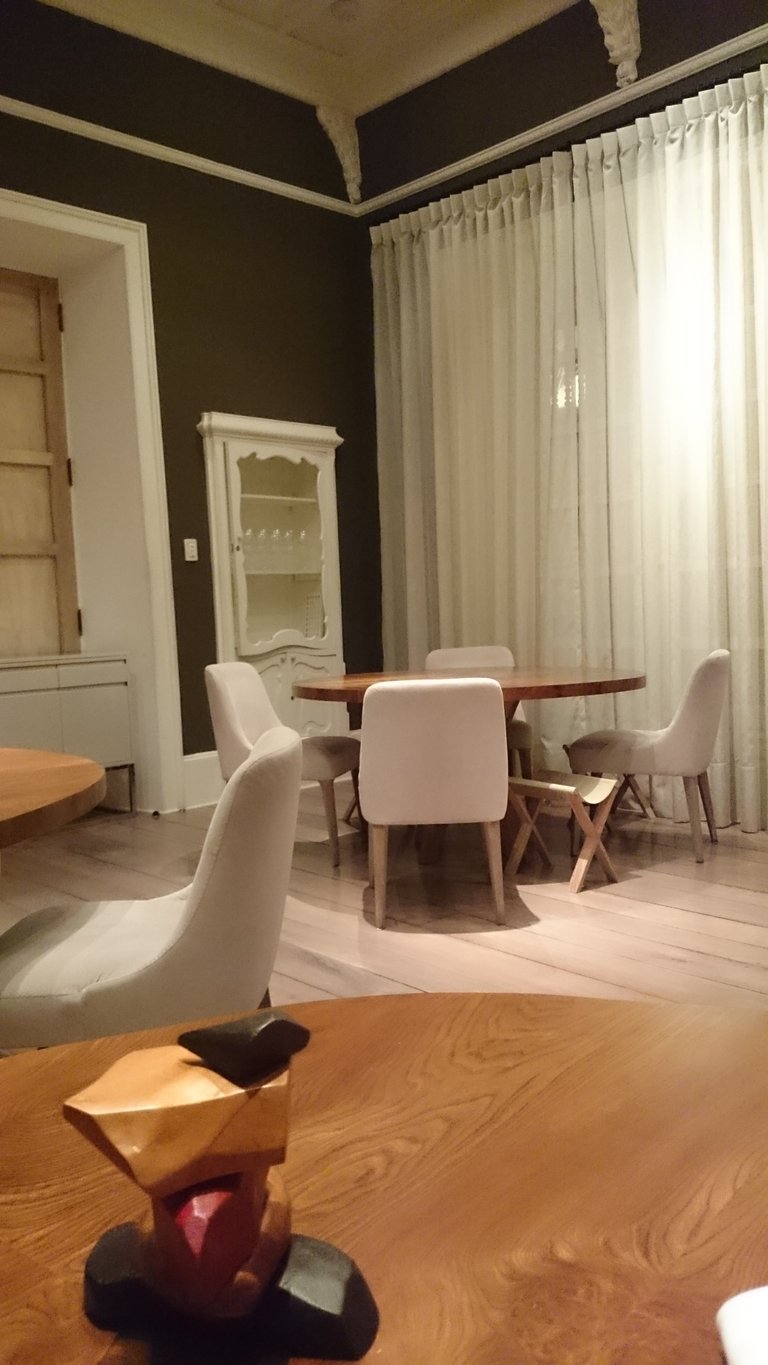 I had the taster menu, think it was twelve courses in total but I won't bore you with all the photos because I can't remember what I ate. I only remember there was nothing to fault with the food, it was devine! And one course that stuck with me was the petit fours which was served in a beautiful leather bound case.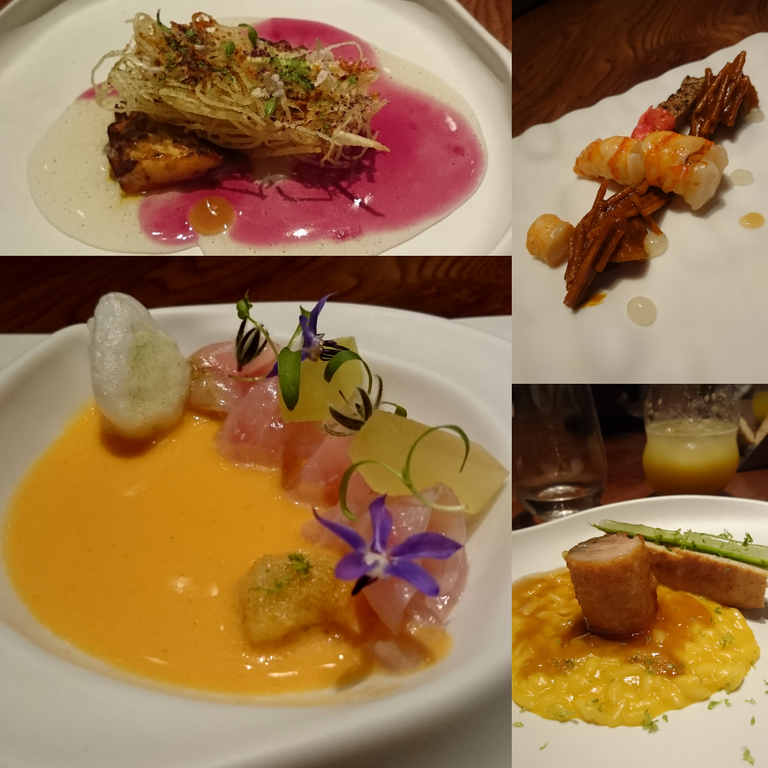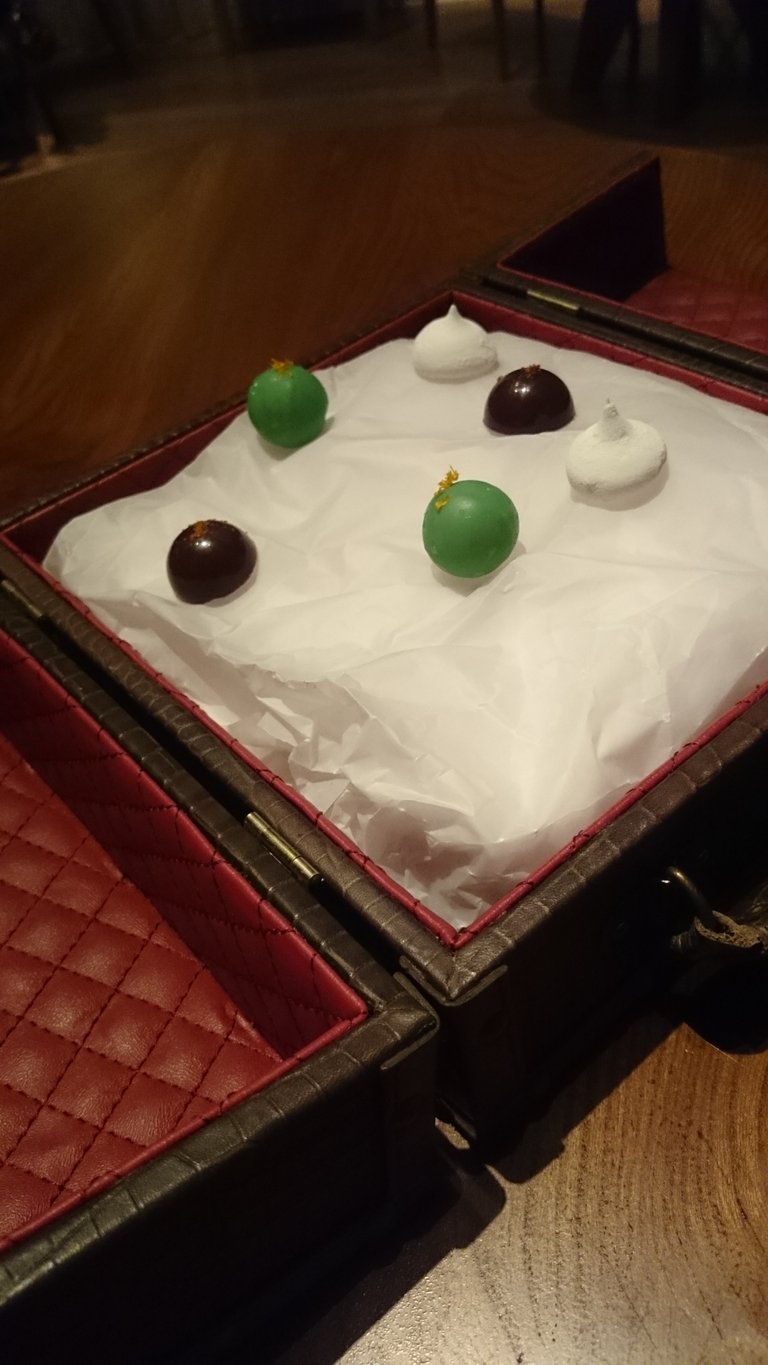 In recent years, Astrid y Gaston has dropped out of the World's 50 Best Restaurant list, though it still ranks 22nd in Latin America and 6th in Peru. That's quite a fall from it's heyday in 2013 when it was the best restaurant in Latin America and 14th worldwide. Some diners say Astrid y Gaston is over rated, I can't comment on that as for me, the food, the creativity, and ambience and the price point was acceptable to me. The only issue I had was that it felt a bit pretentious. Perhaps I was on my last evening in Peru and felt a bit tired, or perhaps they were trying too hard. Or perhaps it was a combination of both.
---
Central
Last and not the least, the highlight of my gastronomy experience in Lima - Central.
If Astrid y Gaston was the pioneer of Peruvian cuisine, then Central would be the new whizz kid on the block. In fact, the chef Virgilio Martínez Véliz, used to work at Astrid y Gaston in his early years. Central opened in 2008 in Lima and in 2014 was ranked the world's best 14th restaurant. A year later it had jumped to the 4th best in the world and the best in Latin America. That's an impressive achievement and I really had high expectations here.
Central's 20 course tasting menu is called the Mater Elevations. It consists of ingredients from different elevations in Peru, from the mountain to the jungle to the sea, and includes many indigenous plants. It goes without saying, the food was exceptional. If one was to ever go on a whirlwind culinary journey, this would be it.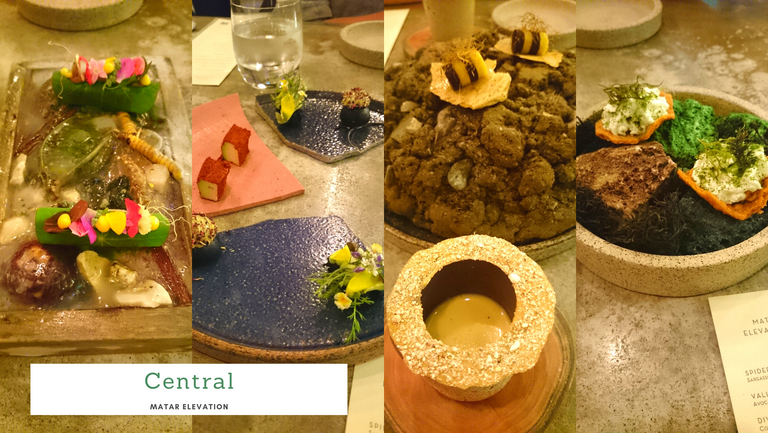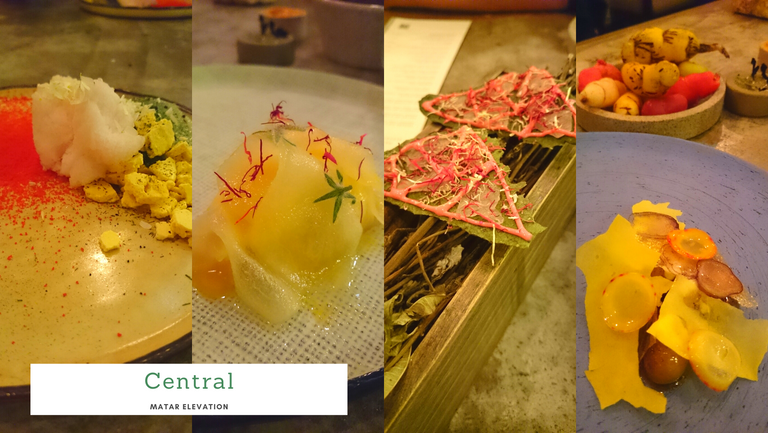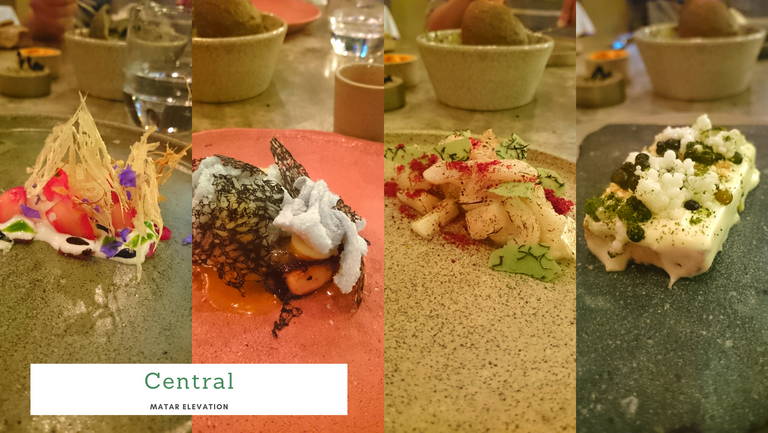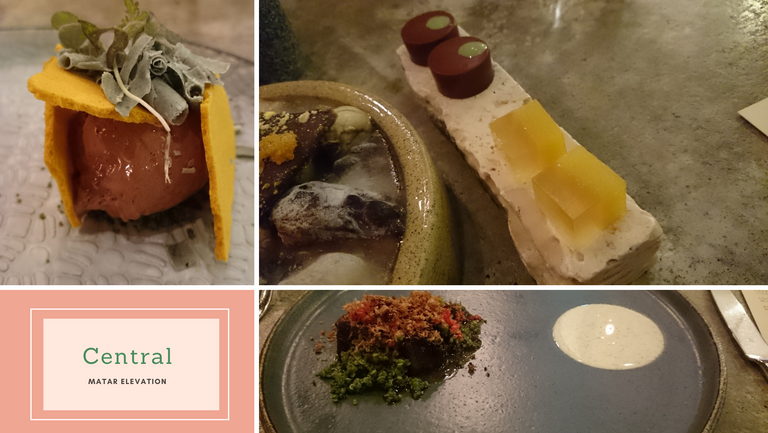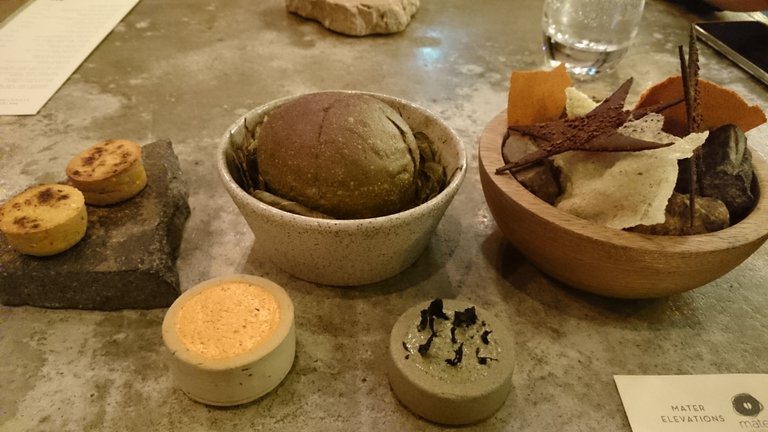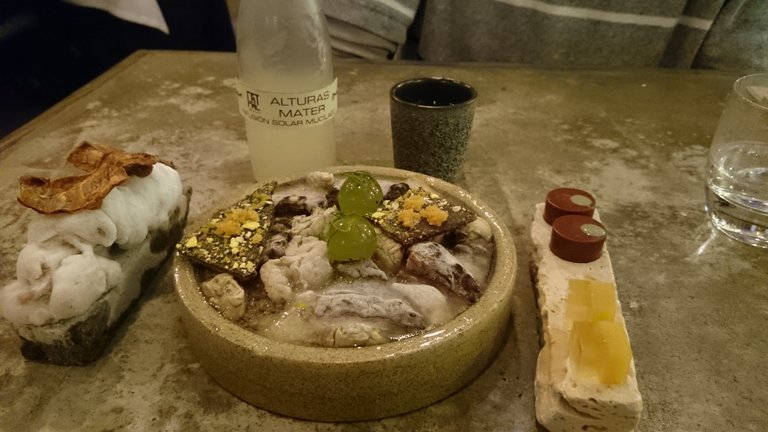 Even though I was dining at one of the best restaurants in the world, the atmosphere at Central is a lot more casual compared to Astrid y Gaston. I felt very relaxed, and no one was judging my appearance as I wasn't dressed to the nines for the occassion. Furthermore, I didn't feel like an idiot when the waiters patiently explained the story behind each course to me. I was sitting pretty near the pass, and could get a peek at the last minute touches to the food, that was quite fascinating.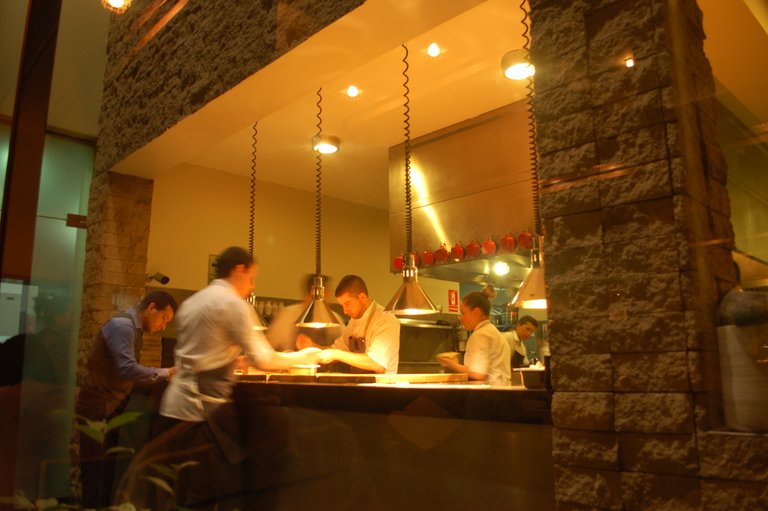 Towards the end of the evening, the man himself appeared. He was so genuine and down to earth, and made a point of dropping by each table to speak to the diners. It wasn't just a hello, thanks for coming, hope you enjoyed your meal and see you again type of conversation. We chatted about his restaurants in London, his frequent trips from Lima to London and how there were no direct flights (then) and he had to transit via Madrid, the same route that I did, and that his child was due to be born soon.
Unless you're a VIP or regular, not many chefs and owners of restaurants that I've been to, come to speak to all the diners. Food is a major part of a meal, but the human touch behind it is equally important. It's these little touches that make all the difference, and that's why Central still remains my most memorable gastronomy experience to date.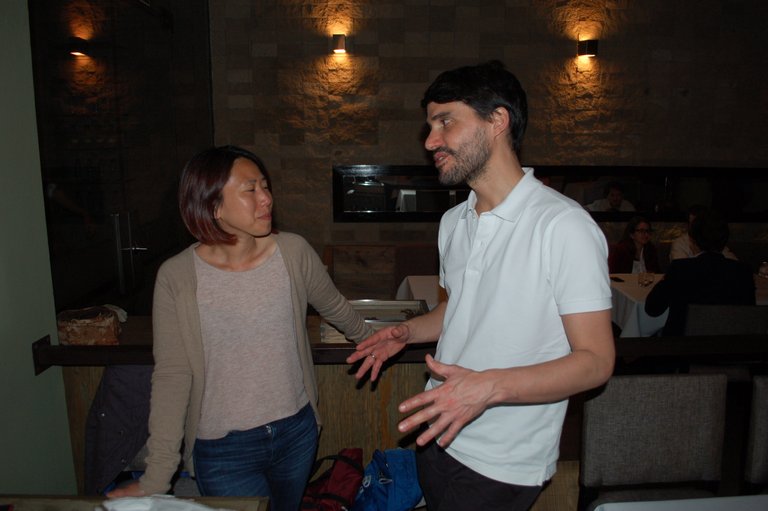 This post turned out to be a bit longer than expected, but I didn't want to break it up into two parts as it just wouldn't feel the same. It's been a while since I wrote such a long non travel post, and to be honest, I doubt many people actually read what people write on Hive. I enjoyed writing about my gastronomy experience in Peru, so for what it's worth, I could of written this for me, and me only. If you have got this far, thanks for hanging around, and I hope you enjoyed the virtual culinary journey.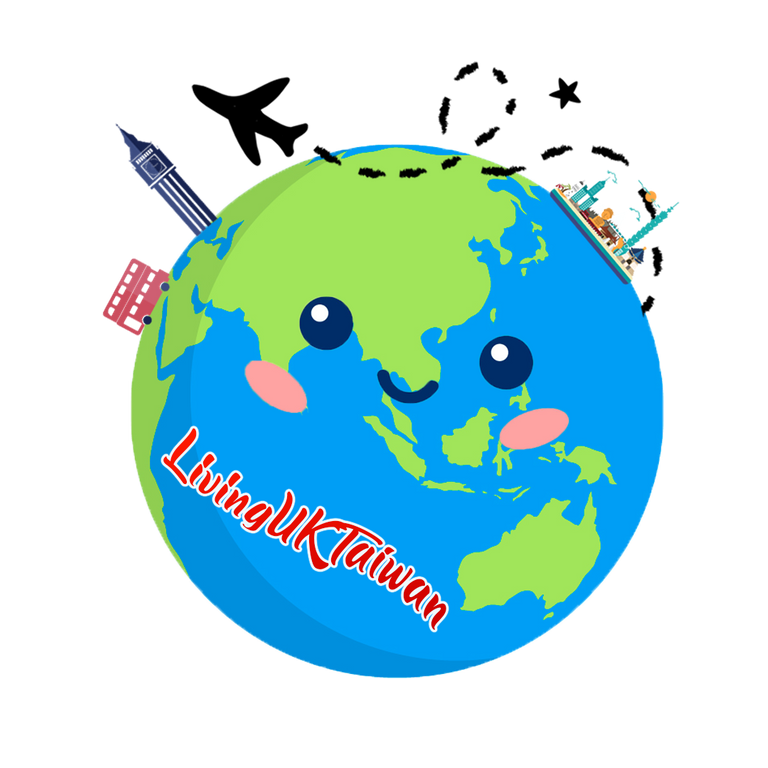 You can checkout all my travel post on the Pinmapple here or click on Mr Pinmapple below