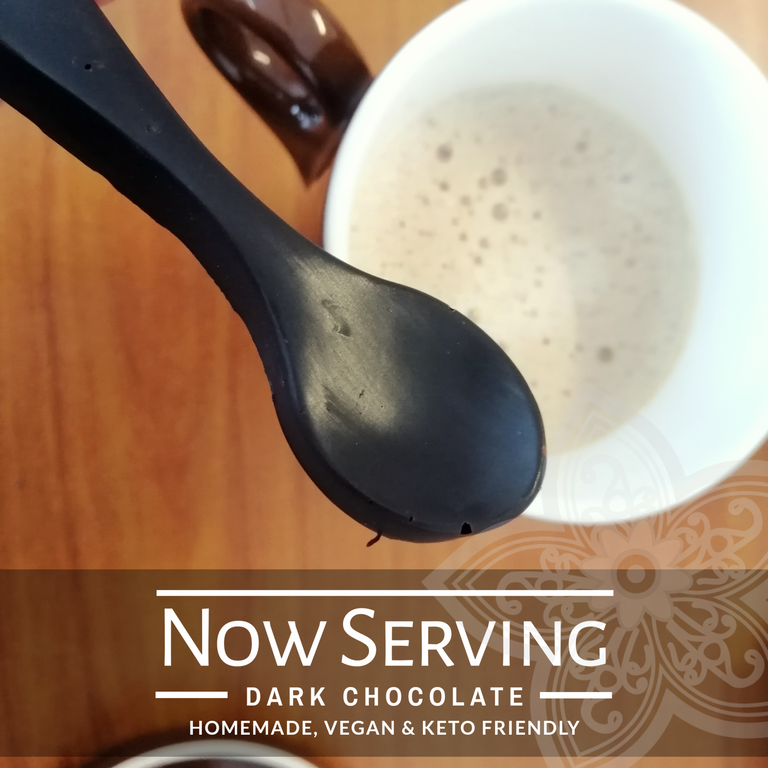 Christmas is around the corner, but there are just so many commercialised treats that are glazed too much with either carbs or sugar.
Unless you have been under the rug or brainwashed by mainstream media, you would have realised that sugar, though tastes great, actually causes a lot of health troubles later, including higher chance contracting (and slower to response) Covid-19 when your blood sugar is high.
Nevertheless, desserts are always such a joy to have, partly chocolate because it has been greatly marketed and introduced during festive seasons.
However, is it possible to make it both yummy at the same time still edible, with low carbs and diabetes friendly?
Hence my first step journey to discover how to make Keto, Vegan and Diabetic friendly chocolates for my family.
I am however still trying to make an optimal soft / smooth, less melting chocolate at room temperature, and this is just my first try. So there will be more experiments shared here in the future.
Here I will share my ingredients, instead of my measurement just yet.
--
Ingredient 1: Cocoa Butter / Cocoa Butter Substitute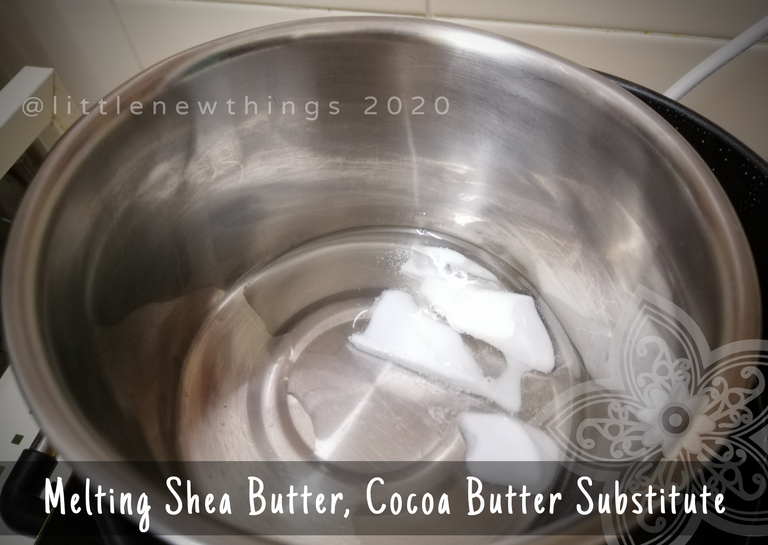 If not mistaken, this is Shea Butter; however this can also be coconut butter but there wasn't any coconut smell to it. So my best guess was Shea butter where I acquire from a baking shop.
Cocoa butter can be quite expensive here for hot climate countries like Malaysia though, I haven't seen any locally made cocoa butter just yet - they are usually imported and they are expensive. Maybe I might need to keep looking from online e-commerce.
Ingredient 2: Cocoa Powder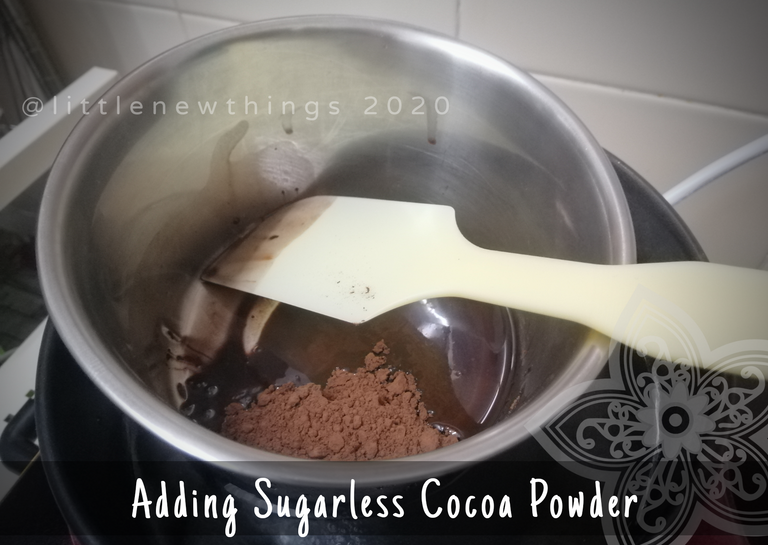 A lot of people would have advised NOT to use Cocoa Powder as the fiber could have been higher and more sour and used compound baking chocolate; however most of these chocolate already were sweetened. It wasn't easy to find affordable compound chocolate chips that are not pre-sweetened with sugar; so cocoa powder was my choice instead. Once the Cocoa Butter substitute is melted under double boil, I can add cocoa powder and start stirring till it is properly melted and incorporated with it.
Ingredient 3: Monk Fruit Sugar Sweetener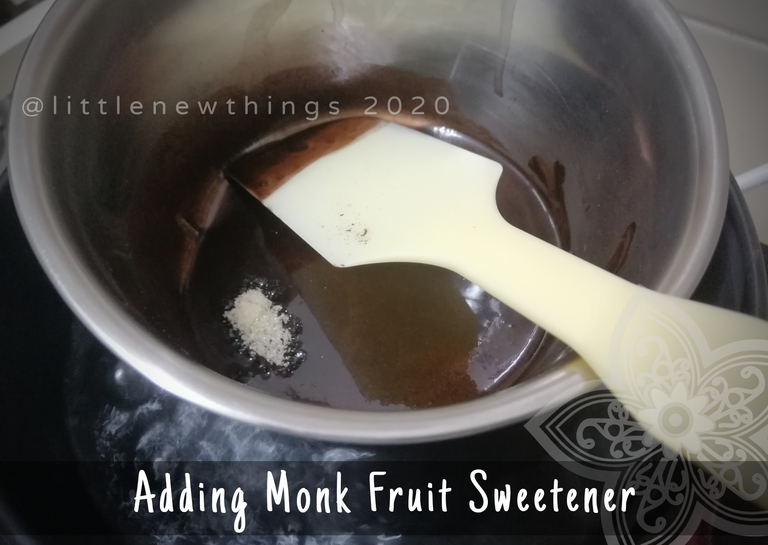 Some people suggested using Stevia sweetener, however I didn't managed to find any. Fortunately Monk fruit sugar is actually almost zero calories but still have the sweetness to it without the chemical like cane sugar sweet.
I actually added teaspoon by teaspoon to find the right sweetness, but I am not a very sugary sweet kind of person so to some it could still be bitter; but I am a dark Chocolate fan, so this is not a problem for me.
Ingredient 4: All natural Coconut Oil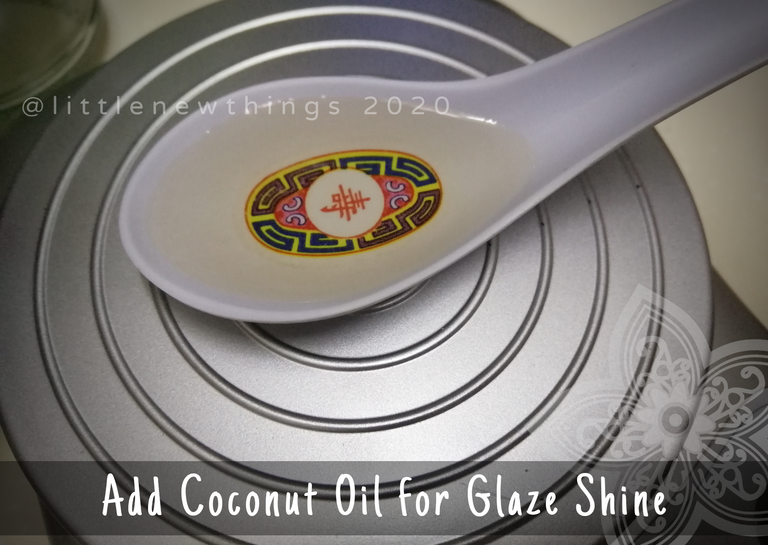 This is one of the secrets of "shiny" effect of a chocolate; however if it is put too much the ability to stay unmelted in room temperature can be more challenging.
Ingredient 5: Sea Salt
sprinkles only!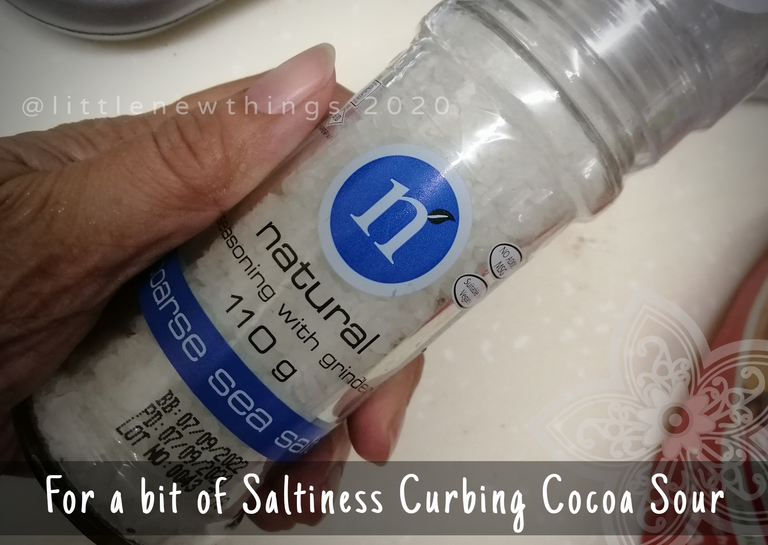 This is another secret to make bitter dark chocolate a pimp of a different taste. I have find it a nice touch to just only sweet chocolate.
---
Tools: Silicon Molds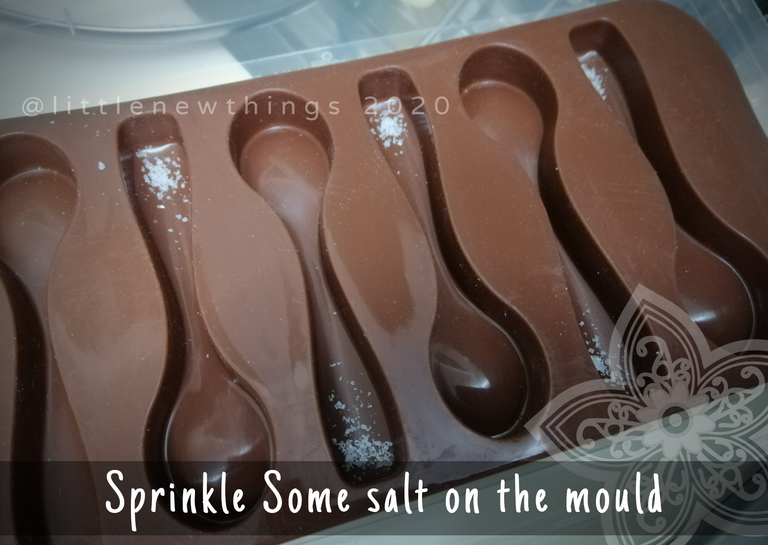 Silicon molds have become a very sought after method to easily extract chilled chocolate without breaking it from the traditional hard iron / hard plastic molds.
I just so happened to found this for $0.20 at a thrift shop which reminded me the chocolate spoons I saw in Netherlands, perfect to become a hot beverage addition enriching whether latte coffee / hot chocolate.
I placed some of the granulated sea salt at the top so that it supposed to have that granulated feel from the chocolate sticking to hands, unfortunately they eventually melted incorporated into the chocolate, giving it a different taste tang, which I find it pretty all right.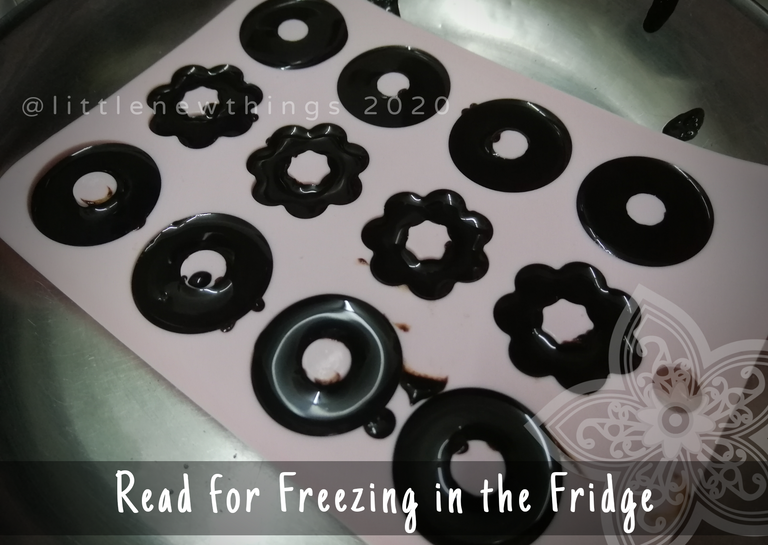 I found another mold from Daiso Japan that costs less than $2 USD and they look a lot fancier but it is still adorable to try it out. If I am successful with the experiment, then I can add different tastes for different chocolate in the future.
---
Now, the Chill and the Extraction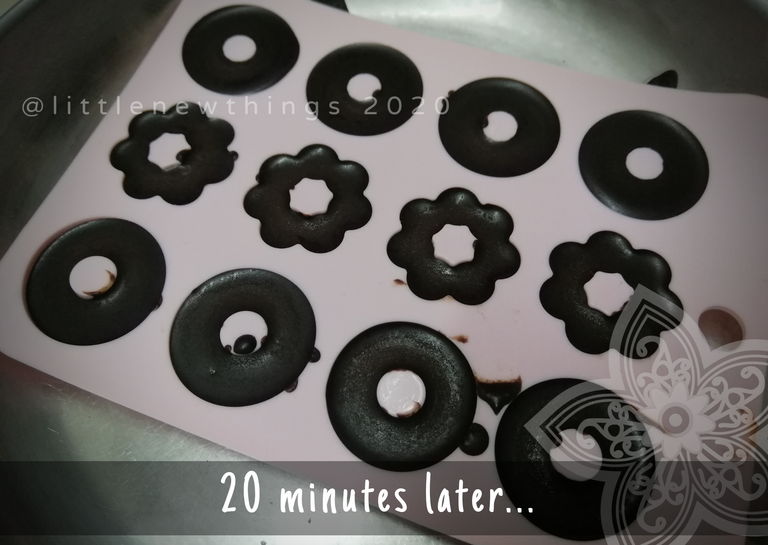 The one thing good about cocoa butter is that it can harden pretty fast in chilled temperature, so in a short 20 minutes, these compound chocolate is already ready.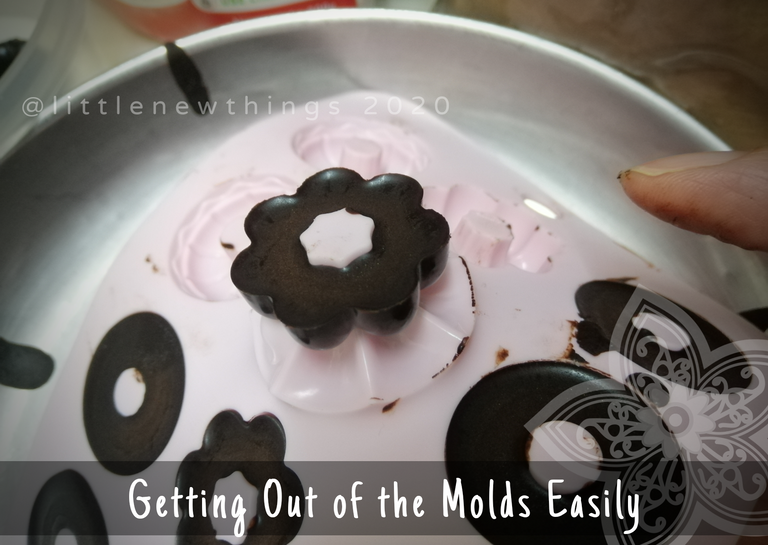 Now you can see the silicon molds in action. Super easy to take out.
---
A mistake I have made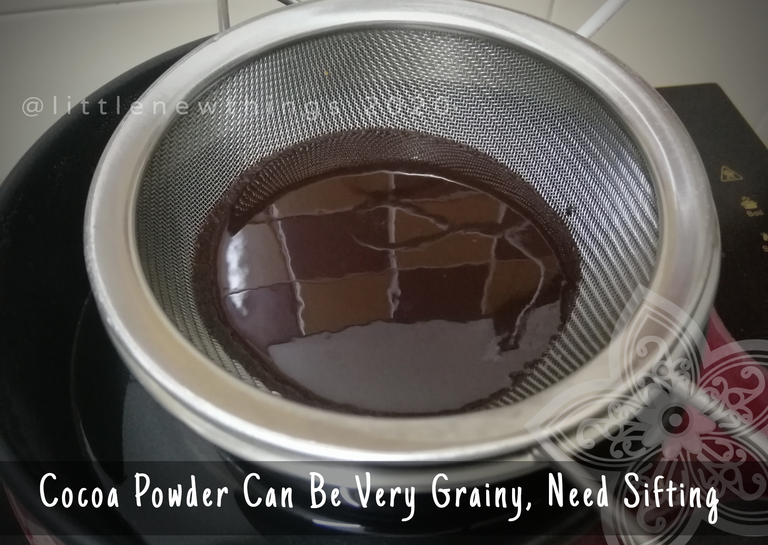 I think I overcooked the chocolate while I was confused with the ration of the recipe given for a keto chocolate measurement. A way to get burnt chocolate out of the way is to go through a sieve and sift it through to get the smoother texture.
---
The outcome: Time for a taste test!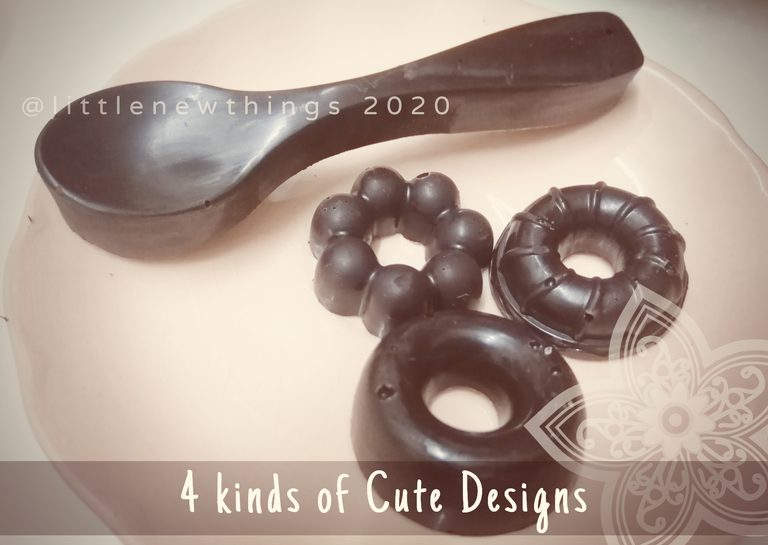 It turned out to look pretty nice, however it is a little hard and feels rather grainy still. I might change the ratio between cocoa powder and cocoa butter (substitute) and try not to burnt my chocolate again.
I might melt some chocolate buttons just to see how the consistency should feel like so that I can be able to make sure the cocoa powder concoction will be closer to commercial compound butter: but healthier.
Hopefully when it is more successful I can share it with my #teammalaysia family and friends
What do you think?
If you are able to try out would you make your own chocolate with less sugar calorie, yet still equally sweet?
Not to mention vegan?
Would love to hear your points and advises (for the chocolate gurus) in the comments below!
---
Fruits and Veggies Monday was originated from @lenasveganliving. Even though it has been idle for a while but this experiment really reminded me of this topic.
---
Until then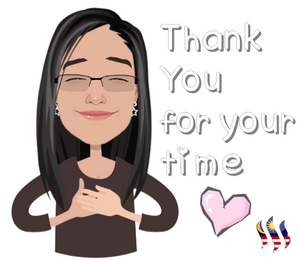 Time sure flies! I am "3 years old" now! haha