Hi everybody!
Do you want to diversify your daily menu or surprise your guests with something delicious? Make a light dessert. Tartlets with berries and whipped egg white cream with sugar. This is my family recipe😀
Wheat flour -1.5 cups
boiled yolk - 1 .. (📌egg yolk must be boiled)
sugar - 1, 5 tablespoons
creamy butter or margarine for baking 100-110g
Method
Sift regular flour into a large bowl, add 100 g diced butter (margarine), 1.5 tablespoons sugar, add boiled egg yolk and rub with your fingertips until the mixture looks like fine breadcrumbs. Add a pinch of salt, mix with the dough.
Knead the dough shortly and gently on a floured surface. Bake at 210° C until tender ~ 15-20 minutes
Egg white -1
powdered sugar 3 tablespoons
pinch of salt
lemon juice a couple of drops for taste
beat until stiff peaks
Berries, fruits according to your desire and taste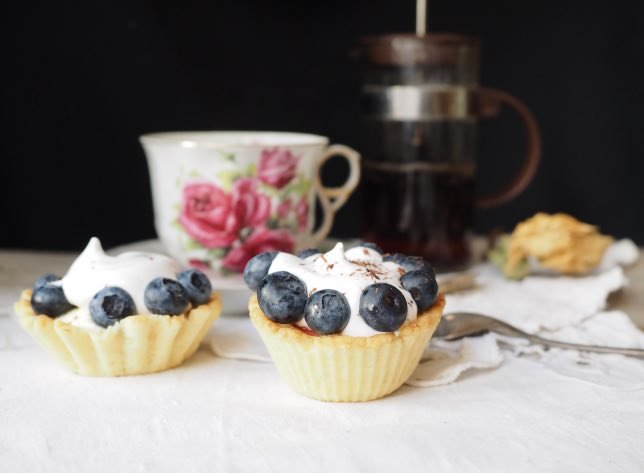 Bake at 210° C until tender ~ 15-20 minutes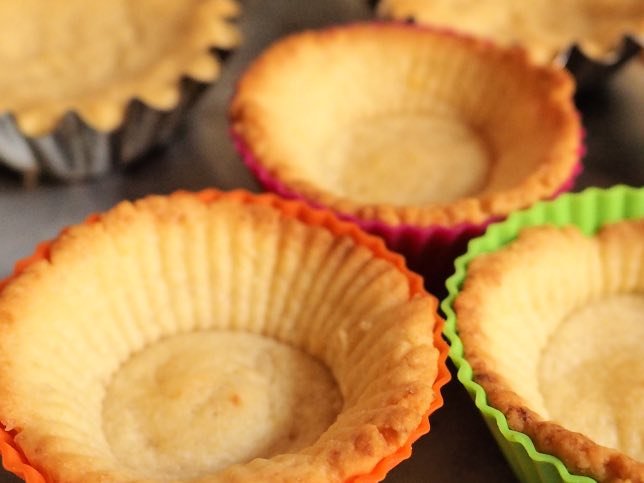 Fill tartlets with berries or cream as you wish! I added blueberries and peaches.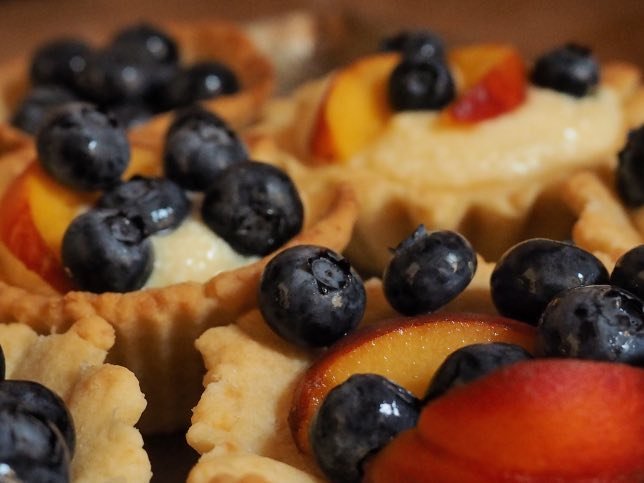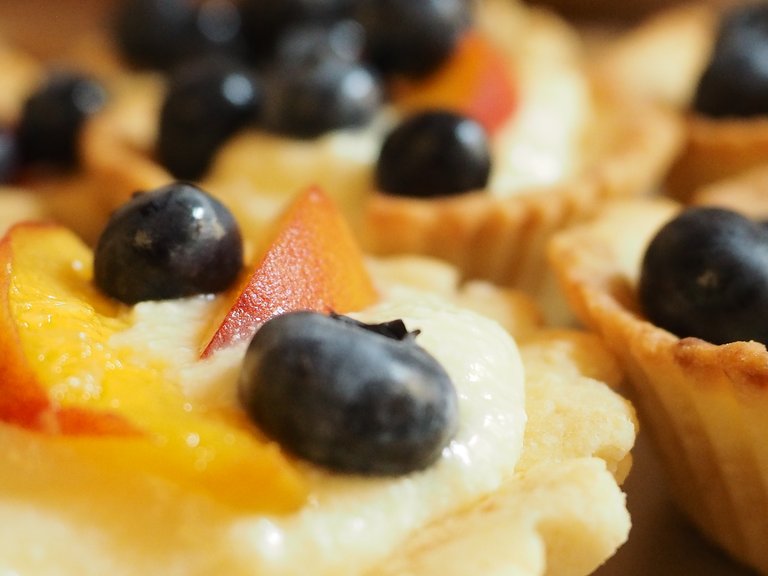 It's tasty!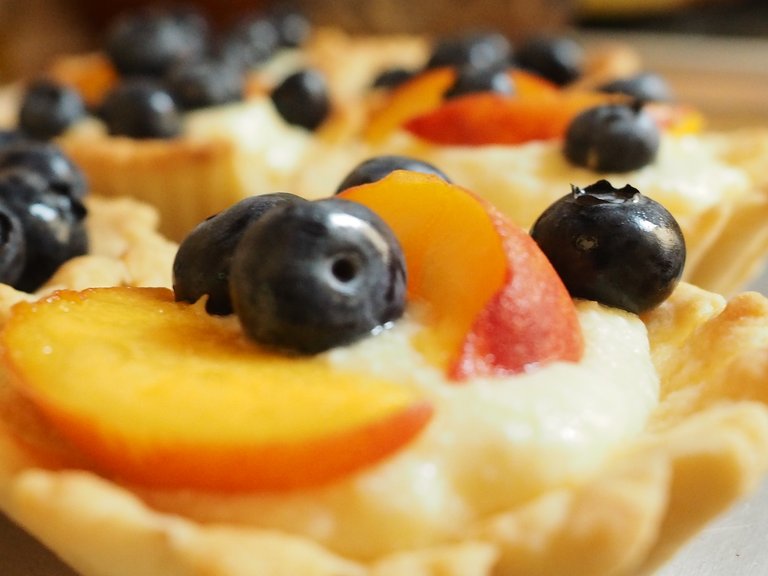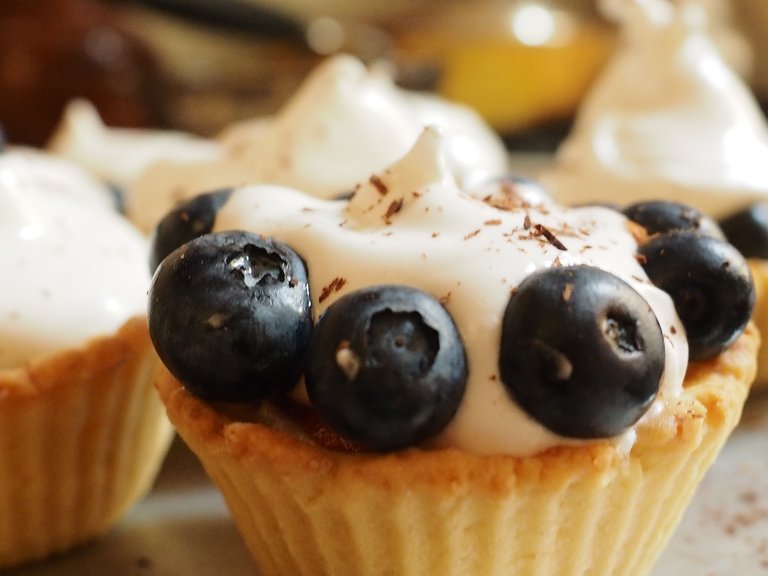 _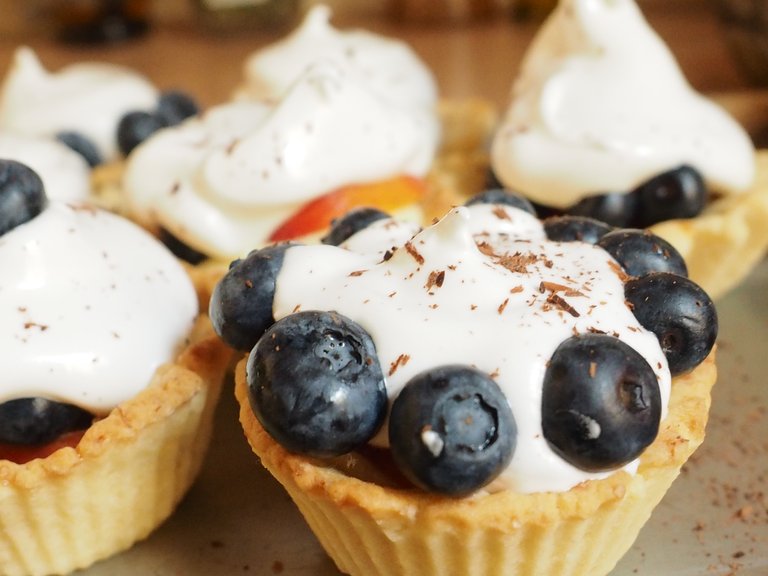 Help yourself!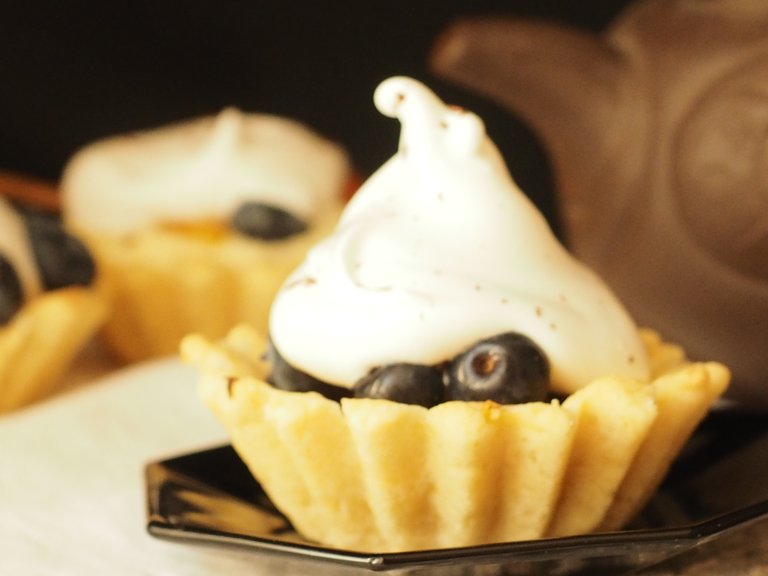 Original photos by @leylar
The photos were taken by OLYMPUS E-M1 Lens M.Zuiko Digital ED 12-40mm 1:2.8 PRO