A few days ago both me and @illusivelf decided to stop eating junk food and focus on adding more green on our table.
It's day 3 of our new "adventure" and we decided to cook Greek Spinach with Rice, a really delicious,easy and super healthy meal.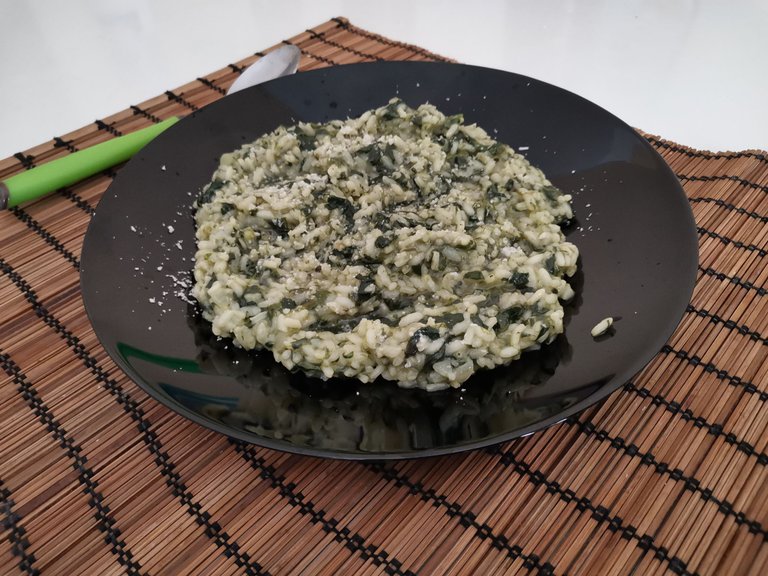 My mom used to cook this one for me all the time and it was one of my personal favourites.
It takes no more than 25 minutes to cook this meal and all you need is :
Spinach (add as much as you like)
1 cup of rice (for 2 people)
Olive oil
Salt
Lemon
1 Onion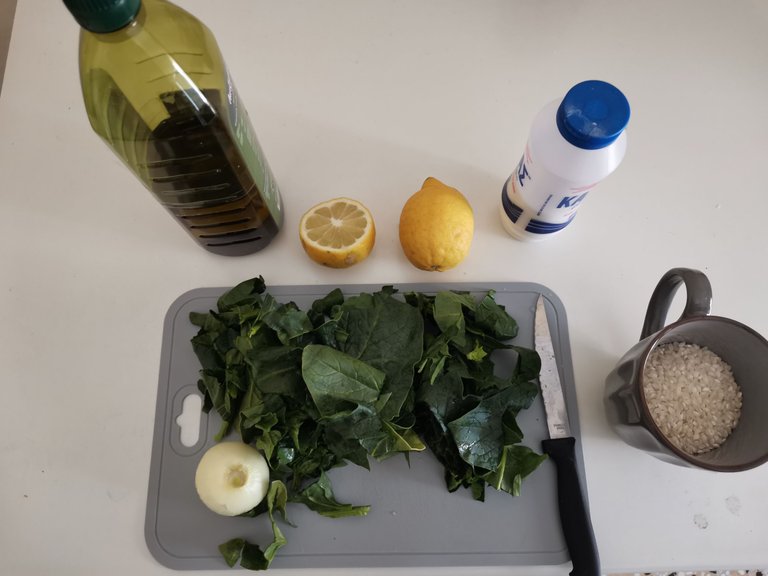 First things first, wash your spinach really well so every bug and dirt goes away! You don't wanna eat that haha!
Next thing is to add some olive oil at a pot and frizzle your minced onions and spinach at strong fire. Feel free to add any spice you want. I only added salt cause I wanted to keep this dish simple.
Your spinach is ready when it shrinks and looks like this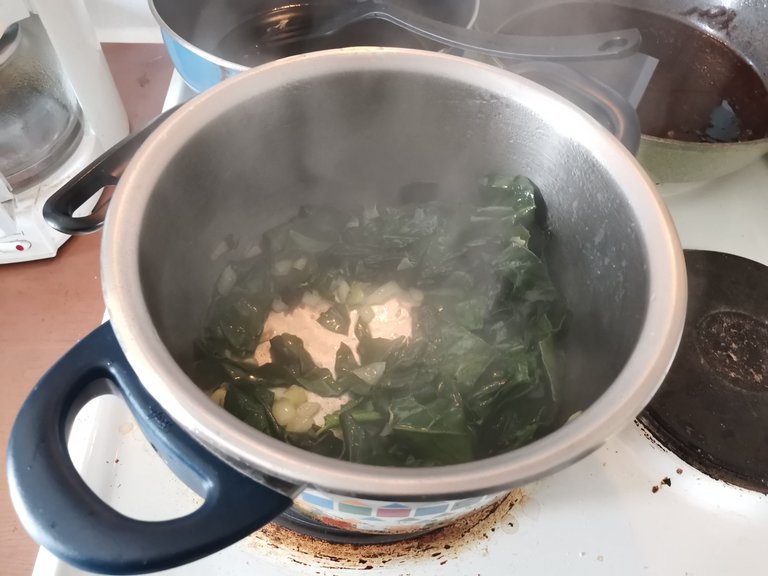 Next step is to add the rice and a cup of water. Make sure you add the rice first, stir it up for half a minute so it can suck a bit of our spinach and onion oils and then add 1 cup of water.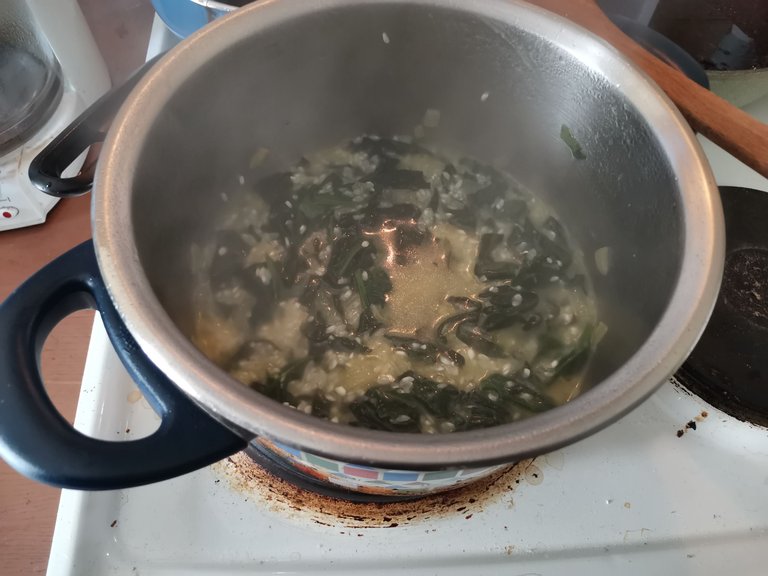 Lower your hot plate's temperature at half, let the rice boil and add a tiny amount of water every time the rice sucks all the liquids.
I prefer my rice a bit crunchy so I boiled it for no more than 15 minutes. It's your choise. Just remember to not take your pot off the hot plate if there are any liquids in it even if the rice is ready.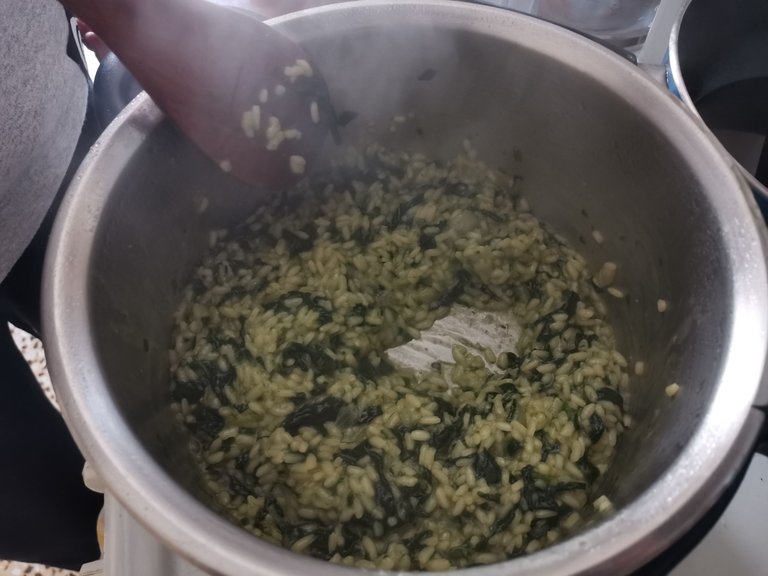 All that's left is to add some lemon, serve while it's still hot and bon appetite! I also added a bit of parmesan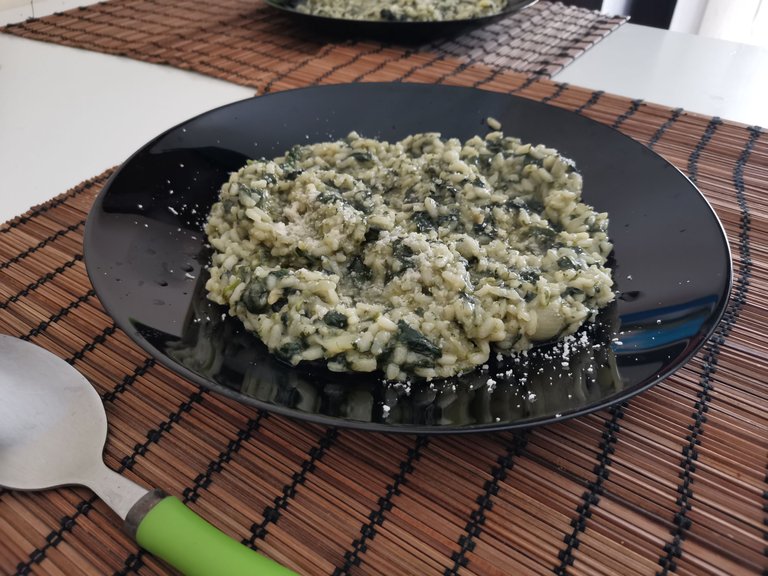 An easy, healthy and delicious meal in less than half an hour?!? I am definitely gonna cook this one again soon cause it turned out awesome!
Let me know how it went if you decided to try this one and trust me, you won't regret it!
---
Thank you all for your support
As a full-time online hustler, supporting my content allows me to keep doing what I love.
Much love to everyone and always have fun.
@Knowhow92
Earn Crypto For Your Content (Affiliate Links)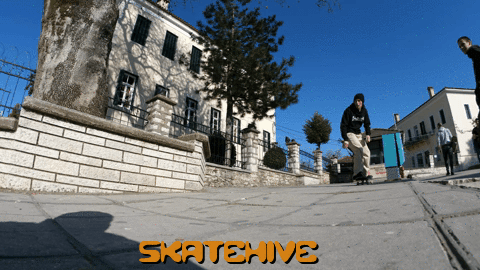 Find me Here
🏡 Hive: https://www.peakd.com/@knowhow92
🏡 Torum : https://www.torum.com/u/knowhow92
📹 Youtube : https://www.youtube.com/channel/UCJTNnvAHca8jcxaBpWn-bzA
📱 Twitter : https://twitter.com/theocharis_ch
☀️ Lbry : https://lbry.tv/@knowhow92:d
📷 Instagram : https://www.instagram.com/haris_housos/
☕️ Ko-fi : https://ko-fi.com/knowhow92