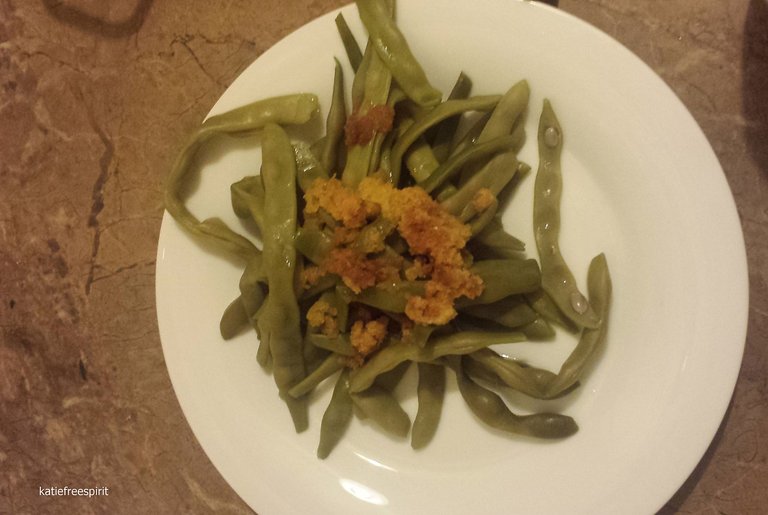 Green beans are a delicacy for me. If there were no threads, which I always extract a lot from this dish, it would be perfect, but even with threads, this dish is very tasty. Especially when you add breadcrumbs to the cooked beans.
Fasolka szparagowa to dla mnie rarytas. Gdyby jeszcze nie było nitek, które zawsze wyciągam w dużej ilości z tej potrawy to byłoby idealne, ale nawet z nitkami danie to jest bardzo smaczne. Szczególnie, gdy do ugotowanej fasolki doda się bułkę tartą.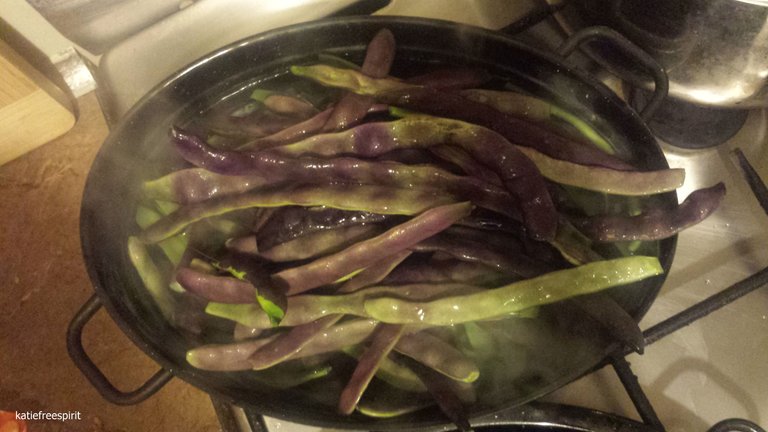 First, wash the beans and then boil them for 25 minutes in lightly salted water. You can see large beans in the photos. It's that kind of bean. In the smaller and leaner green beans, I always cut the ends before cooking.
Fasolkę myjemy najpierw, a następnie gotujemy 25 minut w lekko osolonej wodzie. Na zdjęciach widzicie duże okazy. Akurat trafiła się taka odmiana. W mniejszej i chudszej fasolce szparagowej zawsze przed ugotowaniem obcinam końcówki.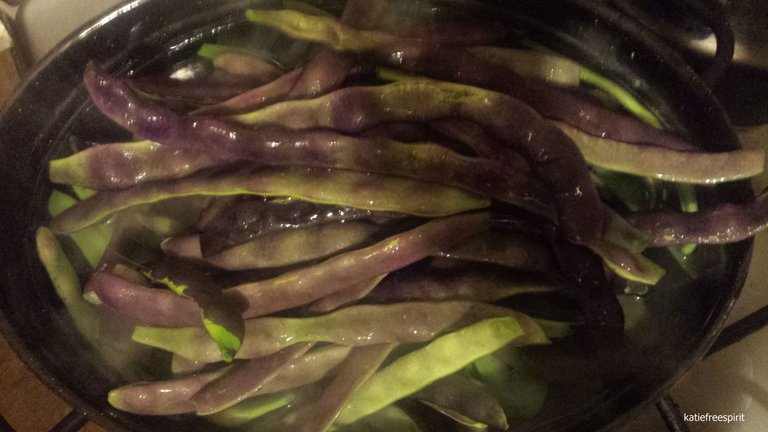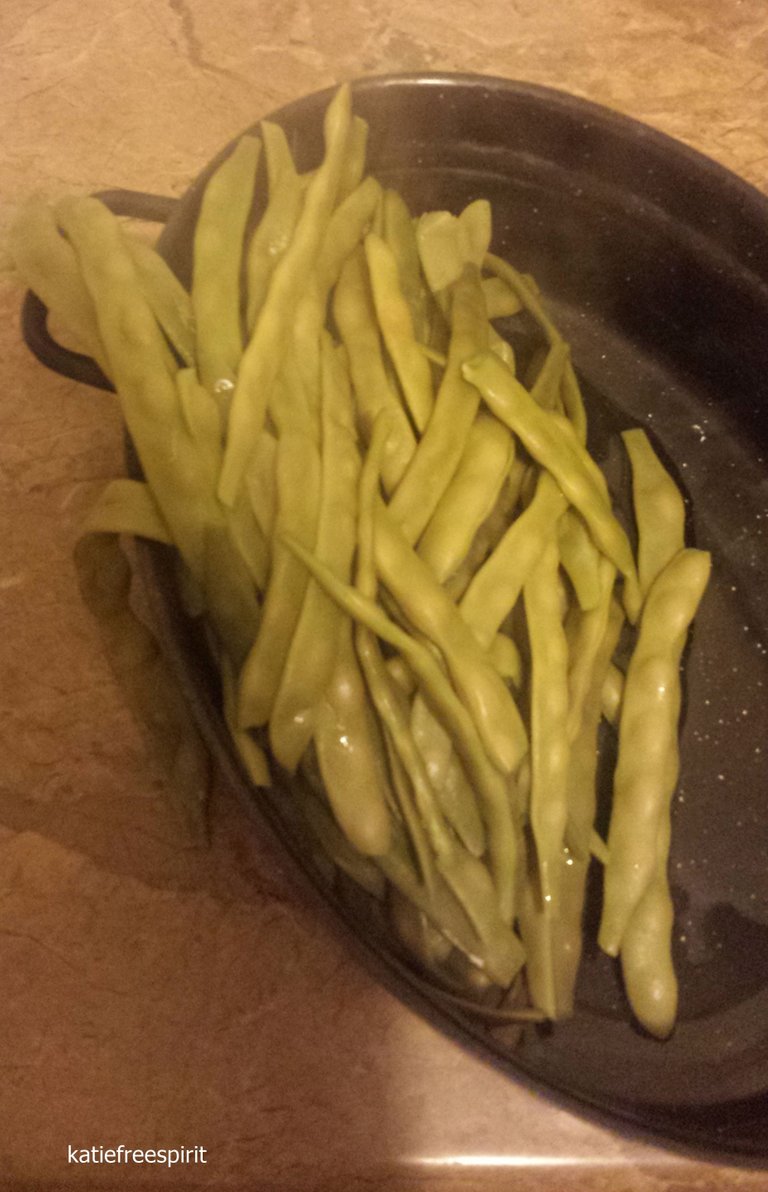 I make breadcrumbs by first rubbing the dried bread on a grater, and then frying it in a pan together with the butter until it is sufficiently golden. Then I sprinkle it over the cooked green beans and the dish is ready.
Bułkę tartą robię w ten sposób, że najpierw ścieram na tarce zeschniętą bułkę, a następnie podsmażam ją na patelni razem z masłem, aż odpowiednio się zarumieni. Później posypuję nią ugotowaną fasolkę szparagową i danie jest gotowe.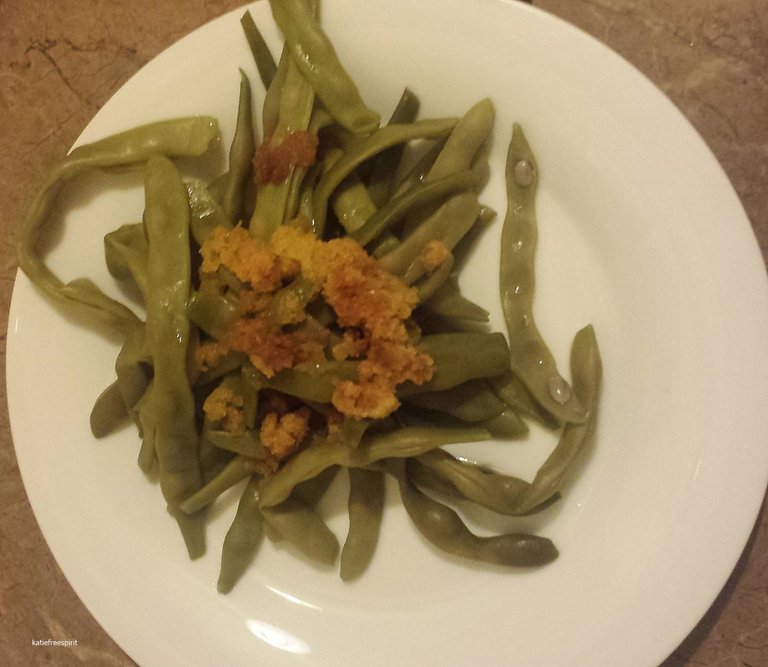 Enjoy your meal!
Smacznego!