I love to eat a soft and delicious cake. A cake where the flavors are intense, but at the same time, pleasant to the palate. One of those flavors is the lemon, used in different preparations in the bakery. You could say that lemon is a base flavor, as well as vanilla, but thinking that can leave this flavor aside and make you not enjoy the simple things in pastry.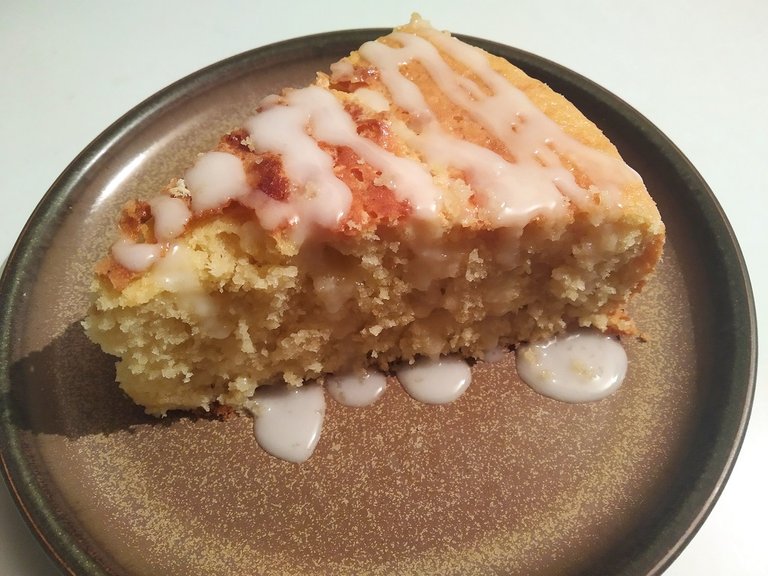 A hot afternoon, a cold drink accompanied by a good piece of lemon cake, makes the heat disappear or at least we do not realize that the heat is present because we are in a moment of harmony with the food. I love citrus flavors and I always opt for them. I don't like chocolate alone, I put orange in it to attract me. How do you like chocolate?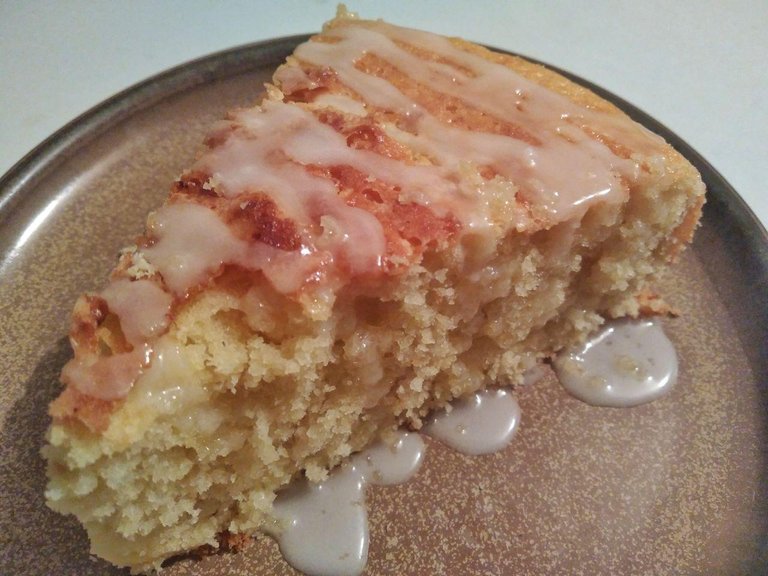 This time, I prepared a lemon cake to which I put the lemon rind, lemon juice and a lemon glaze on each piece. Citrus flavor everywhere, but nothing unpleasant to the palate. I loved it so much that today I want to share the recipe with you. Look for the ingredients, prepare your table that we are going to bake.

Ingredients
450g of sugar
250g of butter
500gr of pastry flour
6 eggs
1 teaspoon of baking powder
Grated green lemon peel
juice of 1 lemon
300mil water

Process
In a bowl, add the butter and whisk a little to soften it. Next, we add the sugar, the lemon rind and the lemon juice. We integrate everything very well.
Add the eggs to the mixture one by one, mixing well to make a creamy mixture.
Add 300gr of wheat flour with the baking powder and add to the preparation without beating strongly so as not to work the flour.
We add the water and integrate it very well. Then we add the rest of the flour to finish with a dry product. Integrate well and do not eat the mixture.
Prepare a baking pan with butter and flour, I used one of 25Cm diameter.
Add the mixture to the baking pan and take two spoonfuls of refined sugar and spread it over the surface.
Take it to the oven, preheated to 190°C for the space of 40min or until, when inserting a wooden stick, the stick comes out dry.
Let it cool completely and serve in portions of your choice. In addition, you can add a glaze of glass sugar with lemon juice. In a cup, add 3 tablespoons of glass sugar and add a few drops of lemon juice to make a liquid paste. With the help of a spoon, let it fall over the piece of cake.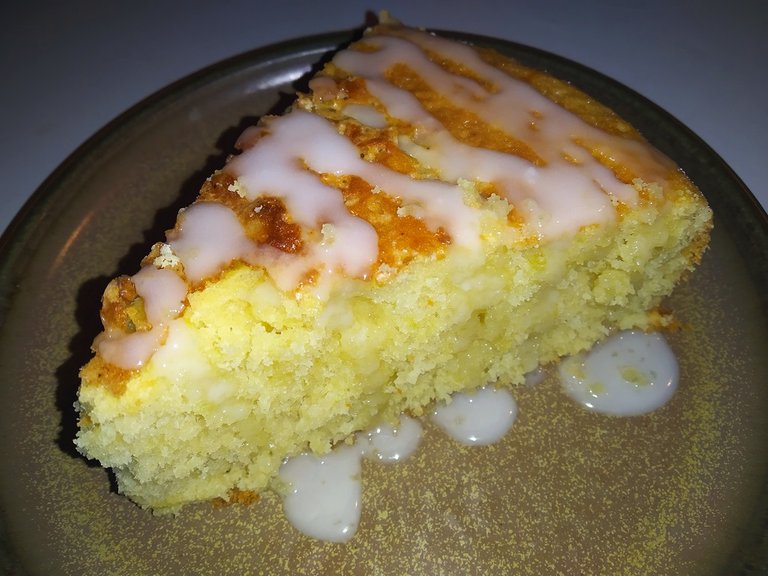 If you like citrus flavors, let me know in the comments. If you get to prepare this recipe, let me know or if you have a better one recipe, share it with me.


---
All pictures were taken by me, with a Xiaomi Redmi 7 phone, without any edition. They were only compressed to facilitate the visualization of the content.