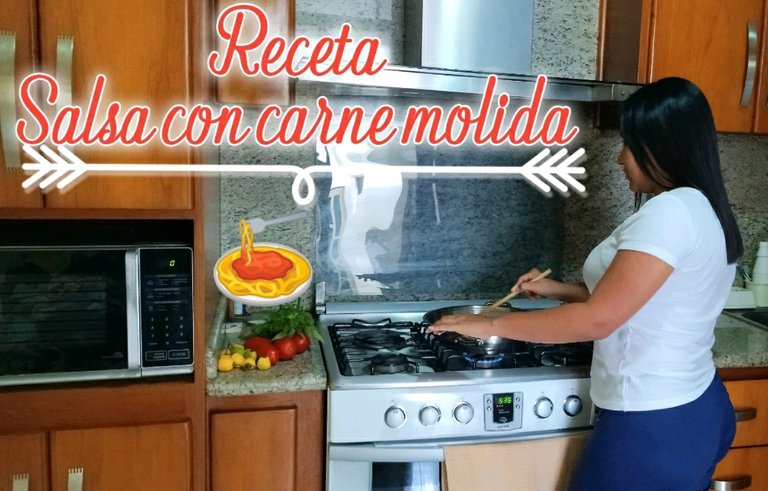 Hola comunidad de Hive, espero todos se encuentren bien y estén pasando un bonito día, hoy quiero contarles una receta que siempre que la he cocinado a mis familiares les encanta.
     Es una receta súper sencilla y con ingredientes que si no los tienes a la mano son fáciles de conseguir en los supermercados
     No es un secreto que a la mayoría de las personas nos agrada la comida italiana, como la pasta, el pasticho, la pizza y las diferentes salsas que los acompañan, está salsa puede servir para acompañar cada uno de estos platos.
     Empecemos, yo cocino por separado la salsa y la carne es por eso que daré los ingredientes de cada una.
     Hello Hive community, I hope you are doing great and you are having a nice day, today I want to tell you about a recipe that my family really loves and always ask for it.
     It is a super simple recipe and all the ingredients are easy to find in supermarkets.
     It is not a secret that most of us like Italian food, such as pasta, pasticho, pizza and the different sauces that accompany them, this sauce can be used to accompany each of these dishes.
     Let's start, I cook the sauce and the meat separately, that is why I will give the ingredients of each one.
INGREDIENTES/INGREDIENTS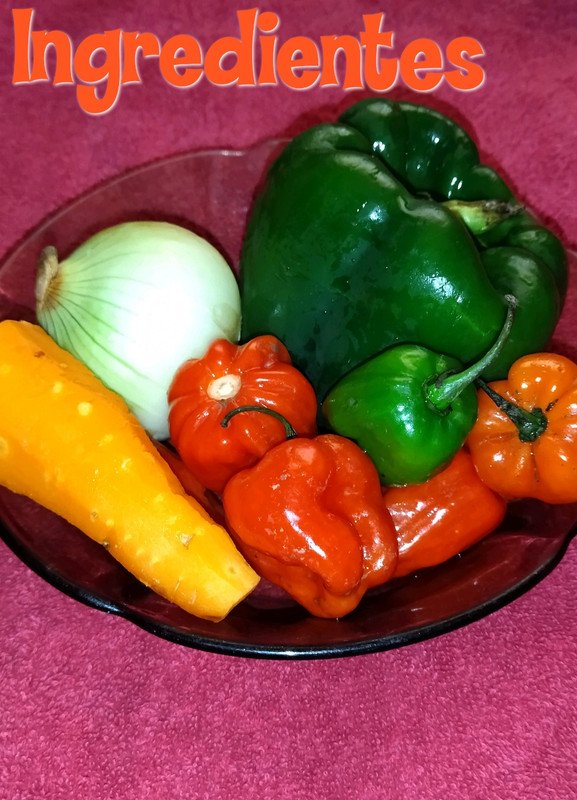 Para la salsa
•8 tomates (verificar que estén bien maduros)
•Media cebolla (grande)
•Medio pimentón
• 3 ajíes dulces
• 1 cucharadita de onoto en polvo
• 1 Zanahoria
• 2 ramitas de albahaca
• 1/2 cucharadita de azúcar
• 2 cucharadita de sal
• Pimienta al gusto
For the sauce:
• 8 tomatoes (check that they are well ripe)
• Half an onion (make sure that the onion is a big one)
• Half paprika
• 3 sweet peppers
• 1 teaspoon of powdered onoto
• 1 Carrot
• 2 sprigs of basil
• 1/2 teaspoon of sugar
• 2 teaspoon of salt
• Pepper to taste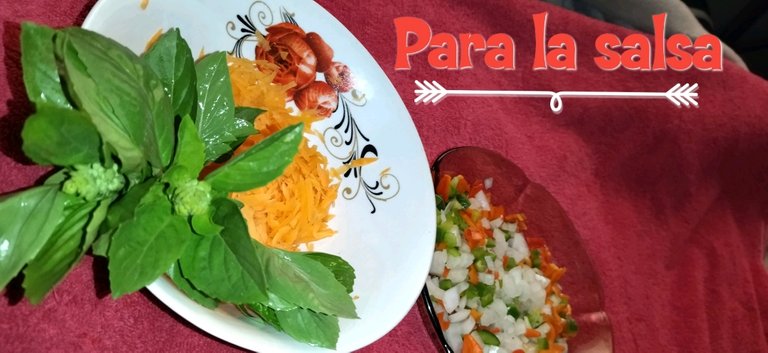 Para la carne
•700 gramos de carne molida
•Media cebolla
• Medio pimentón
• 3 ajíes dulces
• 1 cucharadita de onoto en polvo
• 1 cucharadita de sal
For the meat:
• 700 grams of ground beef
•Half an onion
• Half paprika
• 3 sweet peppers
• 1 teaspoon of powdered onoto
• 1 teaspoon salt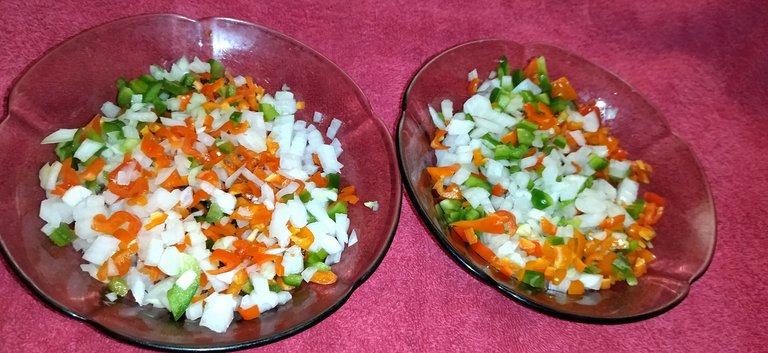 Bien, antes de empezar es muy importante lavar bien las hortalizas que vamos a utilizar.
Paso 1: picar a la mitad los tomate y colocarlos en una olla con un nivel de agua que los cubra, colocarlos en la estufa por 45 minutos a fuego alto.
     Well, before we start it is very important to wash the vegetables that we are going to use.
     Step 1: chop the tomatoes in half and place them in a pot with a level of water that covers them, place them on the stove for 45 minutes over high heat.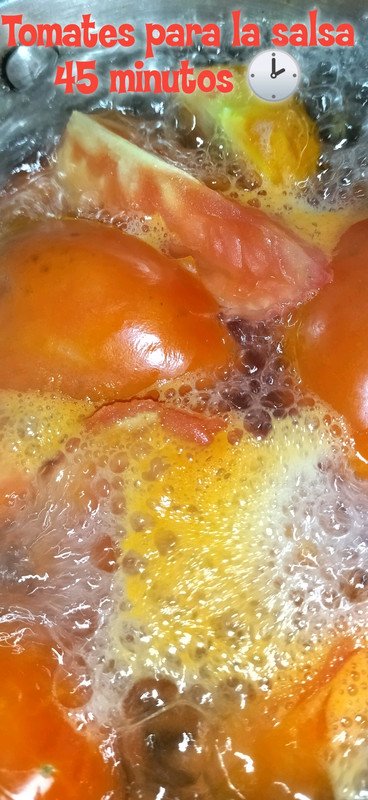 Paso 2: mientras se cocinan los tomates, aprovechamos de picar las hortalizas para la salsa y la carne (cebolla, ajíes y pimentón) en forma de cubitos muy pequeños.
Paso 3: luego de bajar los tomates del fuego proceder a colocarlos en una licuadora con el agua que aún le quedó y batirlos hasta que no se observen pedazos de tomates.
Paso 4: sofreír los vegetales de la salsa por 10 minutos a fuego alto y agregar la cucharadita de onoto.
Step 2: while the tomatoes are cooking, we start to chopp the vegetables for the sauce and the meat (onion, chili peppers and paprika) in the form of very small cubes.
Step 3: after lowering the tomatoes from the heat, proceed to place them in a blender with the remaining water and beat them until no pieces of tomatoes are observed.
Step 4: fry the vegetables in the sauce for 10 minutes over high heat and add the teaspoon of onoto.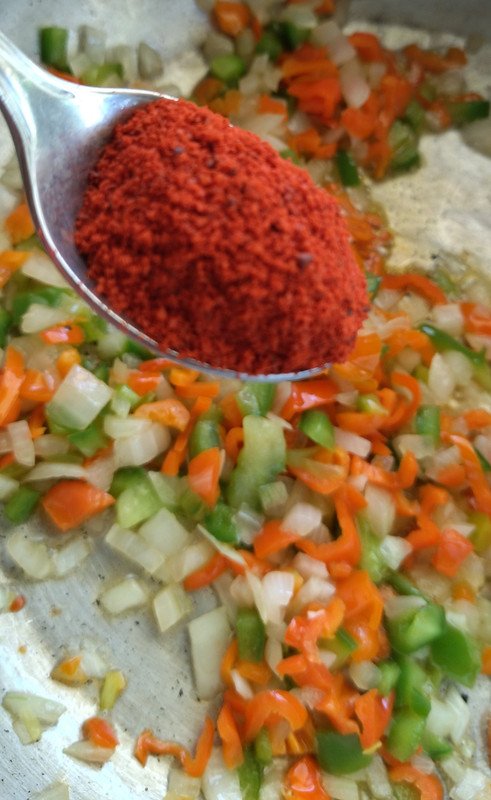 Paso 5: luego de que estén listos los vegetales procedemos a colocar la salsa de tomate contenida en la licuadora y mezclamos a fuego medio. Agregamos las dos cucharaditas de sal, una de azúcar y pimienta al gusto. Dejar cocinar a fuego bajo por 30 minutos.
Step 5: after the vegetables are ready, we proceed to place the tomato sauce contained in the blender and mix over medium heat. Add the two teaspoons of salt, one of sugar and pepper to taste. Let cook over low heat for 30 minutes.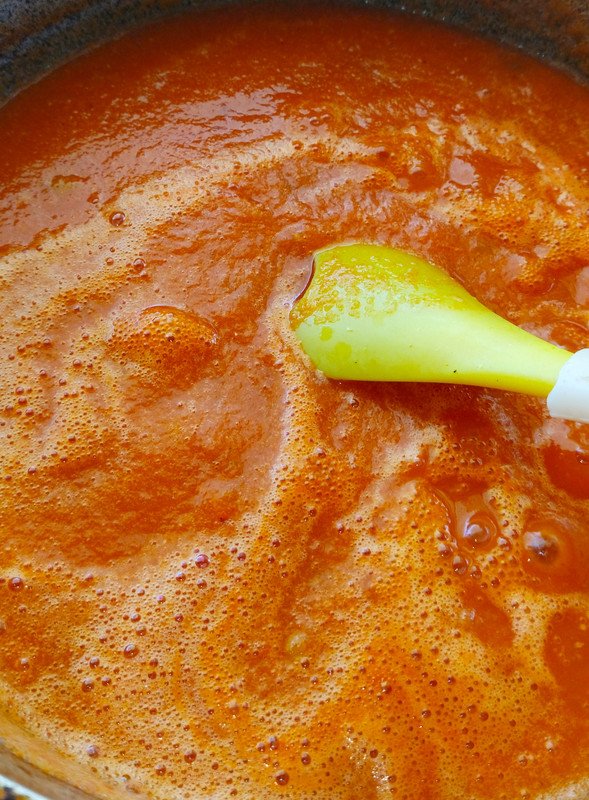 Paso 6: agregar a la salsa la zanahoria rayada y 5 o 6 hoja de albahaca, a mi en lo particular me agrada mucho el sabor de la albahaca y siento que es el ingrediente secreto de esta receta. Dejar cocinar por 15 minutos más, igual a fuego bajo.
Step 6: Add the striped carrot and 5 or 6 basil leaves to the sauce, I particularly like the flavor of basil and I feel that it is the secret ingredient in this recipe. Let cook for 15 more minutes, equal to low heat.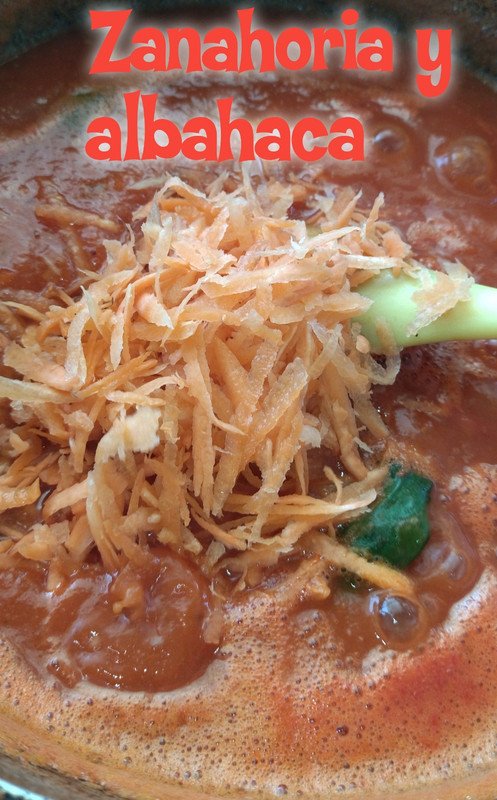 Paso 7: mientras se termina de cocinar la salsa, procedemos a iniciar con la carne molida. Sofreímos los vegetales igualmente por 10 minutos y agregamos una cucharadita de onoto.
Paso 8: colocamos la carne molida con los vegetales y agregamos una cucharadita de sal. Dejamos sofreír al menos 15 minutos más, moviendo constantemente.
Step 7: while the sauce is almost done, we proceed to start with the ground meat. We also fry the vegetables for 10 minutes and add a teaspoon of onoto.
Step 8: we place the ground meat with the vegetables and add a teaspoon of salt. Let it fry for at least 15 more minutes, stirring constantly.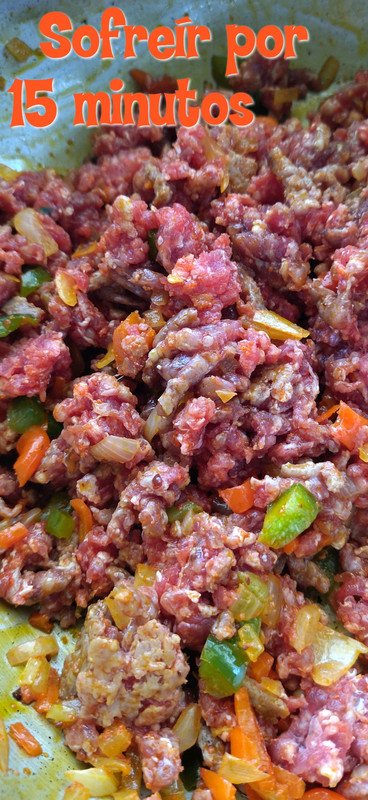 Paso 9: ya está casi lista nuestra receta, en este paso solo tenemos que vertir nuestra salsa en la carne molida, agregamos 6 hojas más de albahaca y dejamos cocinar a fuego bajo por 10 minutos.
Step 9: our recipe is almost ready, in this step we just have to pour our sauce into the ground meat, add 6 more basil leaves and cook over low heat for 10 minutes.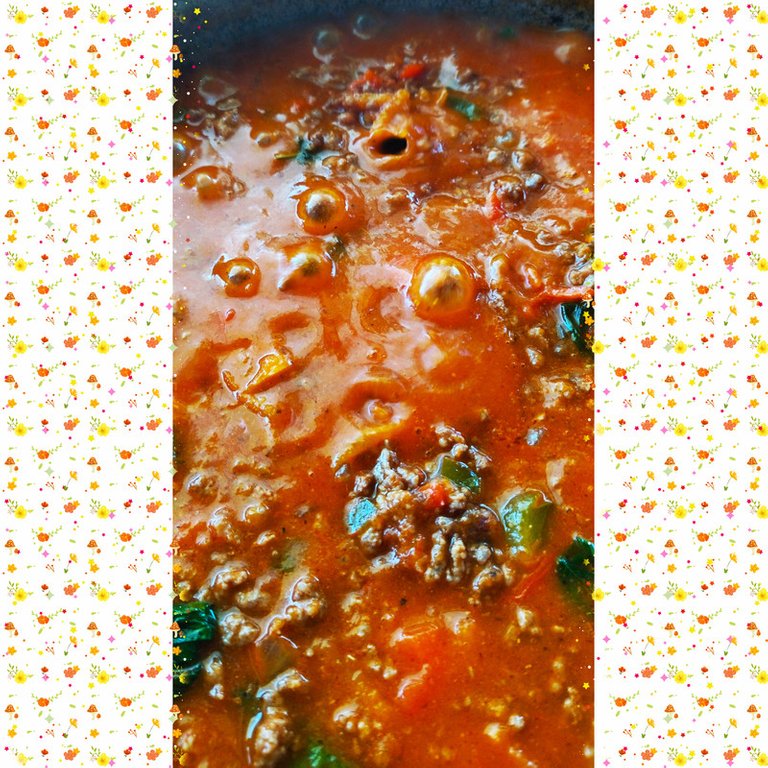 Y listo ya está lista nuestra salsa con carne molida, ahora puedes elegir tú el acompañante de esta salsa.
     Muchas veces la cocino, la envaso y coloco en el congelador y así cuando necesito preparar algo rápido siempre tengo esa opción a la mano, solo la caliento y con un espagueti que se cocina en 10 minutos tenemos una buena comida en menos de 15 minutos.
¡Muchas gracias por leerme, espero te haya gustado mi receta!
Todas las fotos fueron tomadas desde mi teléfono
Hazme saber cualquier inquietud o si te gustó a través de un comentario
And that's it, our sauce with ground meat is ready, now you can choose the companion of this sauce.
Many times I cook it, pack it and place it in the freezer and so when I need to prepare something quick I always have that option on hand, I just heat it up and with a spaghetti that cooks in 10 minutes we have a good meal in less than 15 minutes.
Thank you very much for reading me, I hope you liked my recipe!
All photos were taken from my phone
Let me know any concerns or if you liked it through a comment