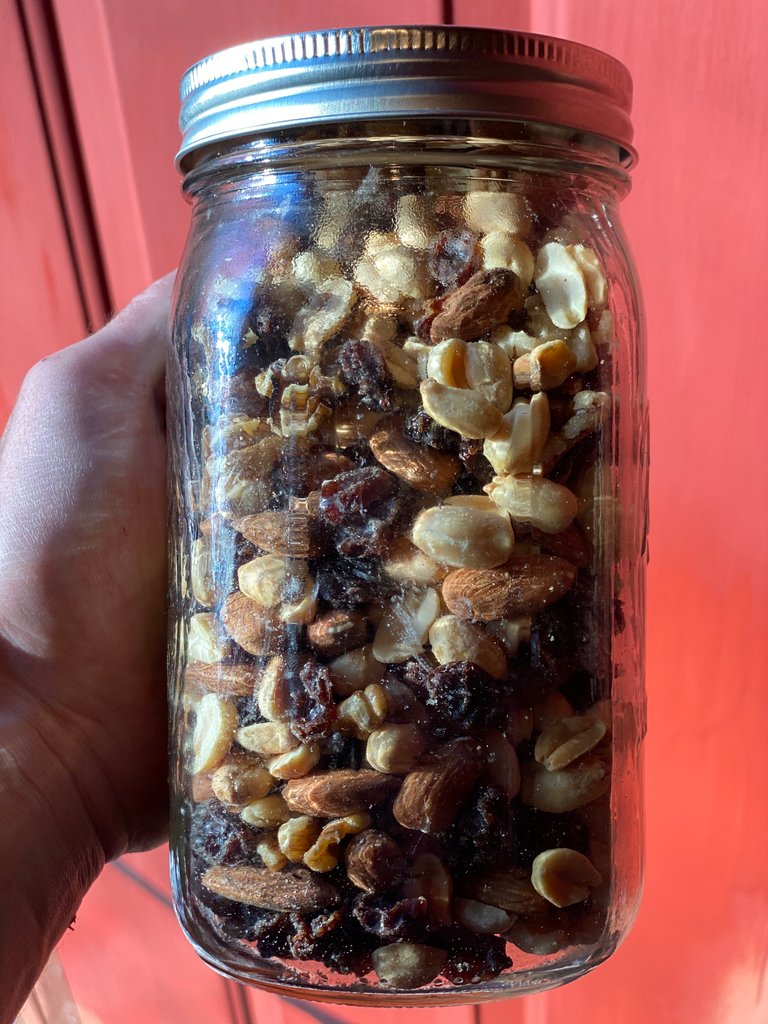 Homemade Trail Mix Recipe
Snacks On The Go
A Chef Jeff Creation
Recently I put together a simple, tasty and healthy trail mix. At the store, trail mix tends to be fairly pricy, but you can save a lot of money by purchasing ingredients and making the mix yourself. You can purchase many different types of nuts, dried fruits and sweets to make one-of-a-kind trail mixes, with all different types of ingredient ratios.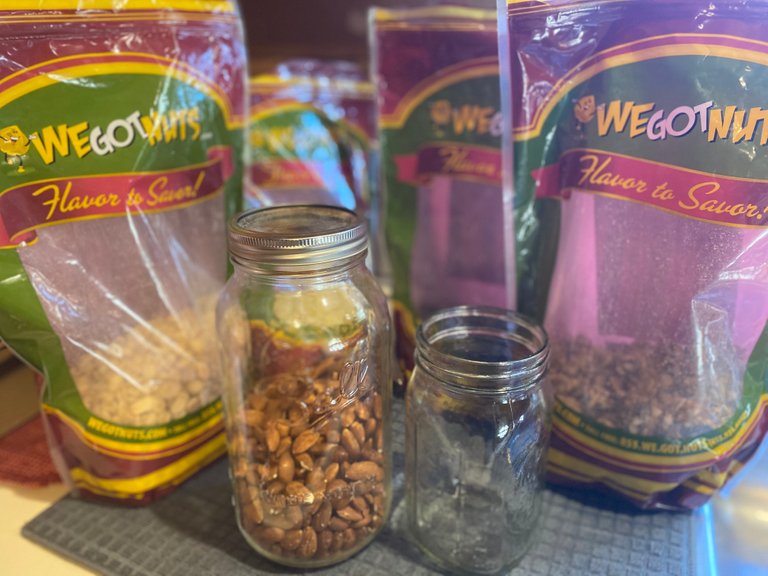 For this mix, I got started with a layer of unsalted almonds. I purchased these nuts in bulk during the beginning of the COVID19 fiasco because they are very nutritious and have a long shelf life. As you can see from the bags in the photo above, my stash is getting low.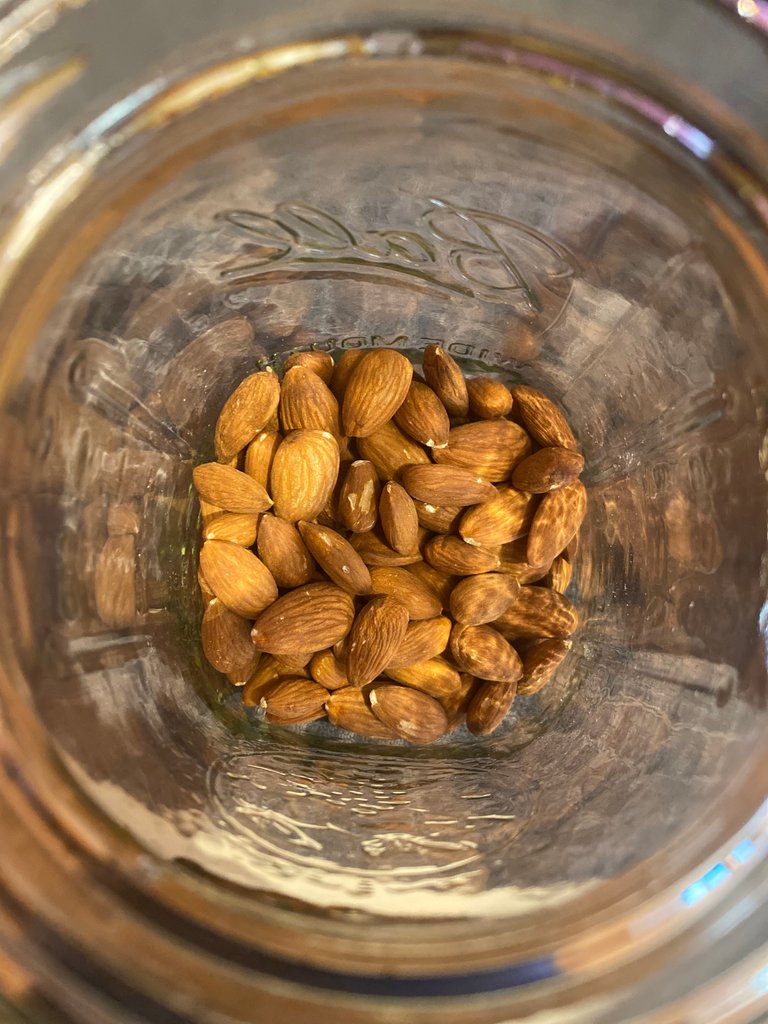 Next I added some Walnuts. I chop them up a bit, as they tend to be a bit larger than the other nuts.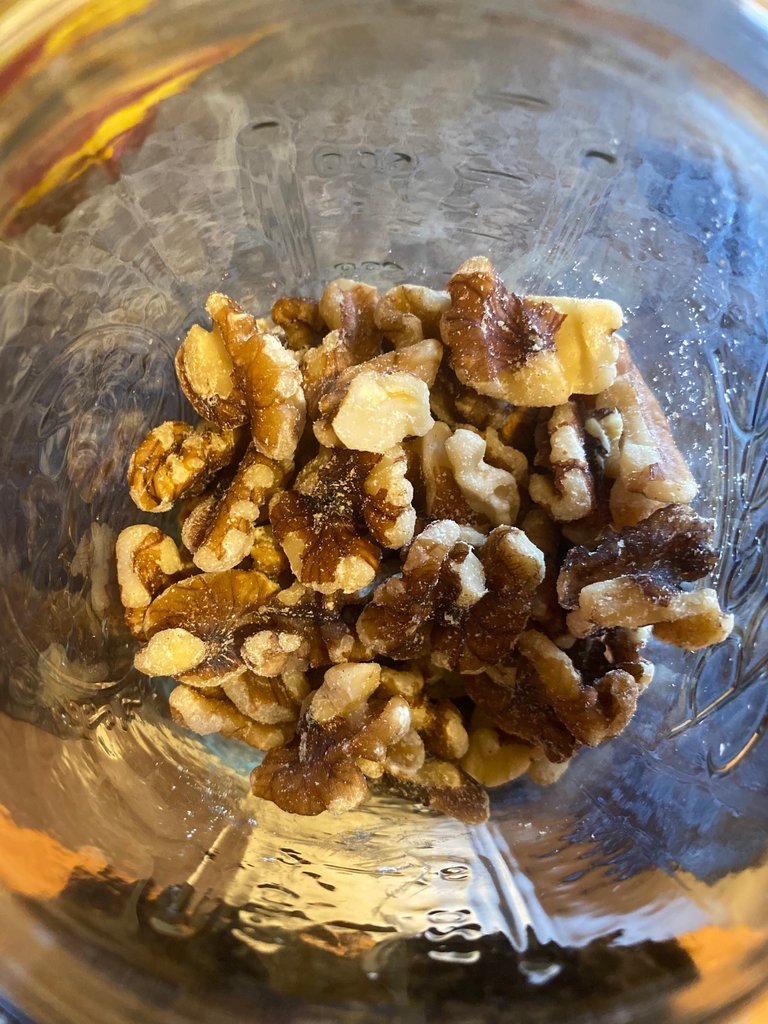 I top the walnuts off with a large helping of peanuts! I think peanuts have a lot of flavor compared to the walnuts and almonds. Once again, I prefer to use unsalted, as it gives way to the nutty flavor of the mix.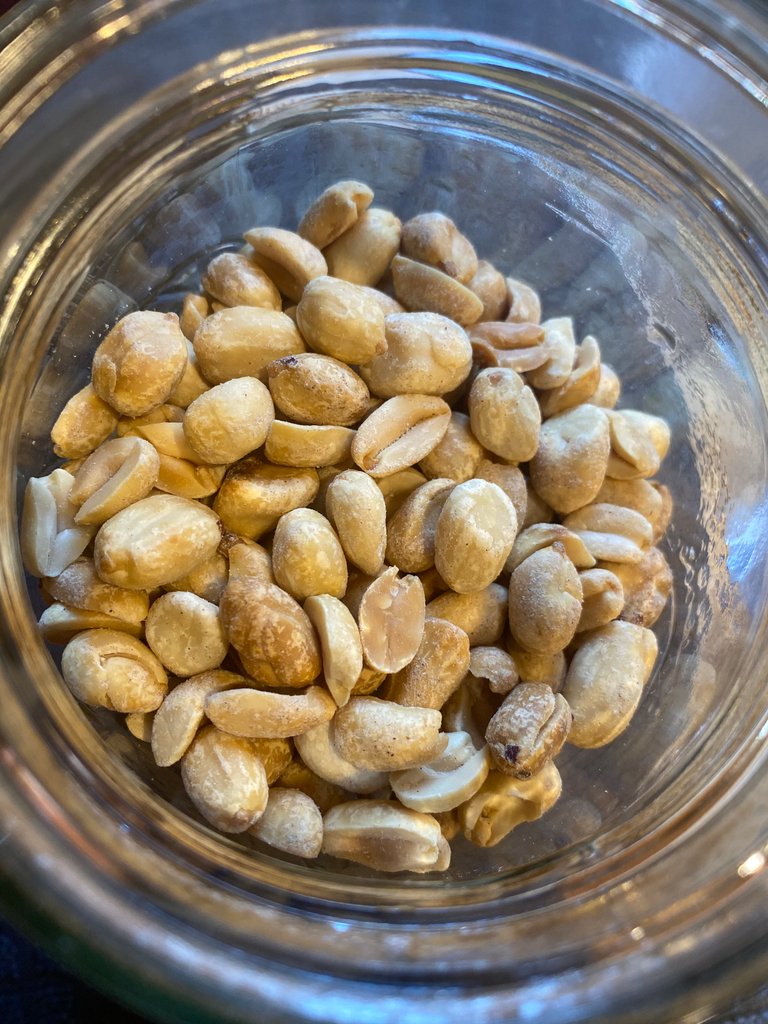 On top of the peanuts, I add a couple of handfuls of raisins. This healthy and flavorful ingredient adds some chewy texture to the mix. It's important to have some contrast in not only the flavors, but the textures of a good trail mix.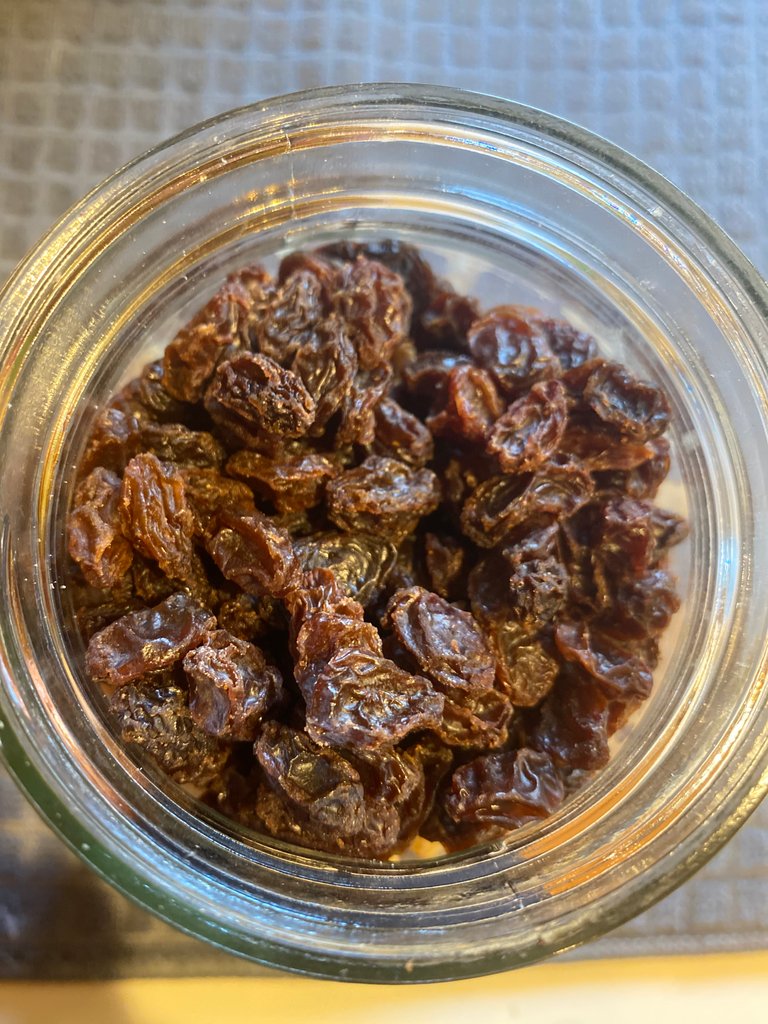 After the jar is full, I take a look at the wonderful layers, as you can see below. If the jar isn't completely full, you can shake it up to mix up the trail mix. If there's no room for a shake up, you can pour the jar into a bowl and mix it up, before putting it back in the jar.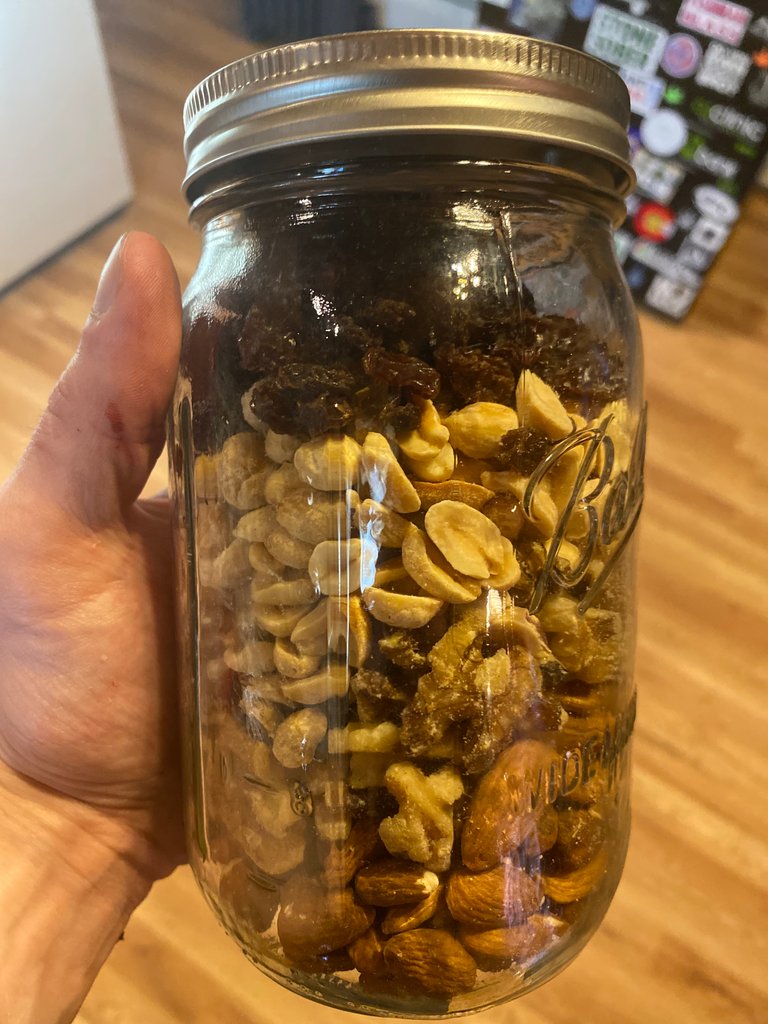 Below is a look at the finished product. A nice loaded jar of nuts and raisins. This snack is good on the go. Just pour some in a bag or take the jar with you. Trail Mix is a great way to fuel up during a hike or adventure.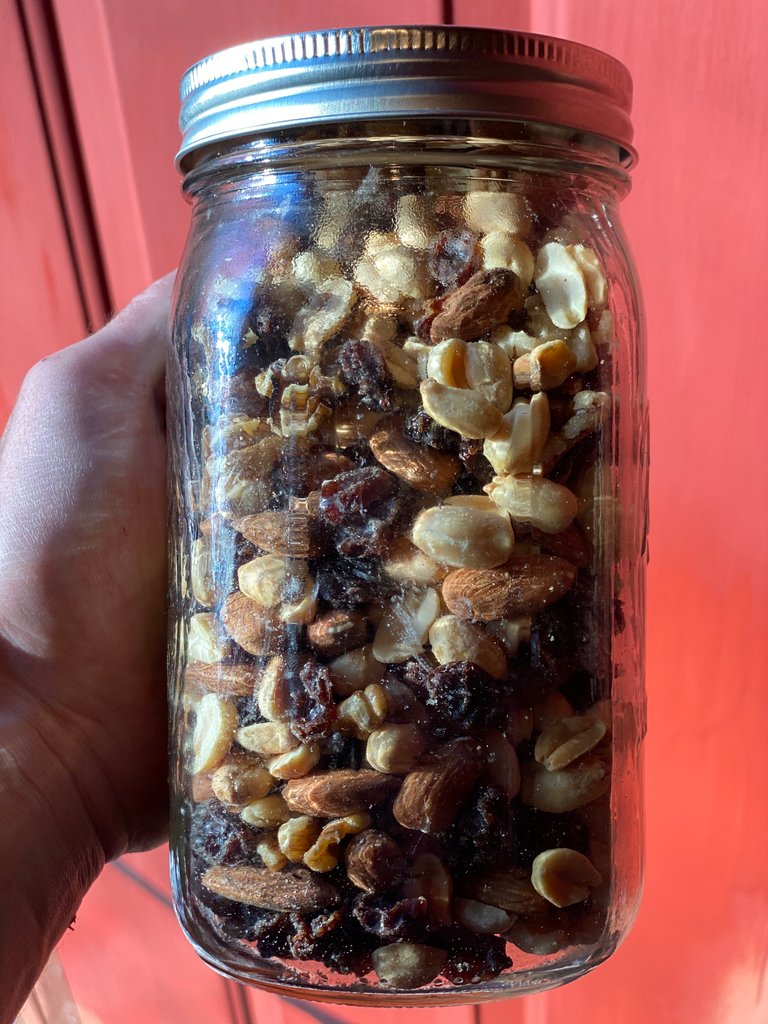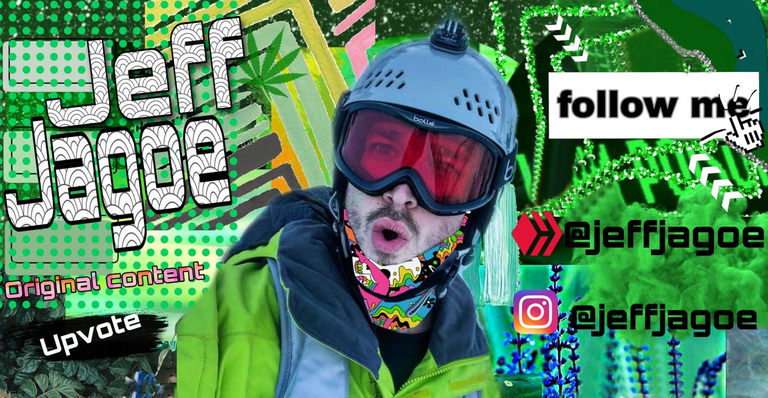 Sign Up to Menē for $5 towards 24K Gold Jewelry
Join Airbnb and Save $40 on your first trip
Earn STEEM Dollars & more by completing online tasks
Convert your online activity into Gift Cards, Crypto or Paypal with GaB
Join the SWIFT Universal Basic Income Experiment
Join Lolli for Bitcoin Rebates
Collect, Trade & Battle on the Blockchain with SteemMonsters
Join Actifit - Get Rewarded For Being Active
Send a Tip Using the Bitcoin Lightning Network