A Beetroot and Cheese Sandwich - The Food Snob Version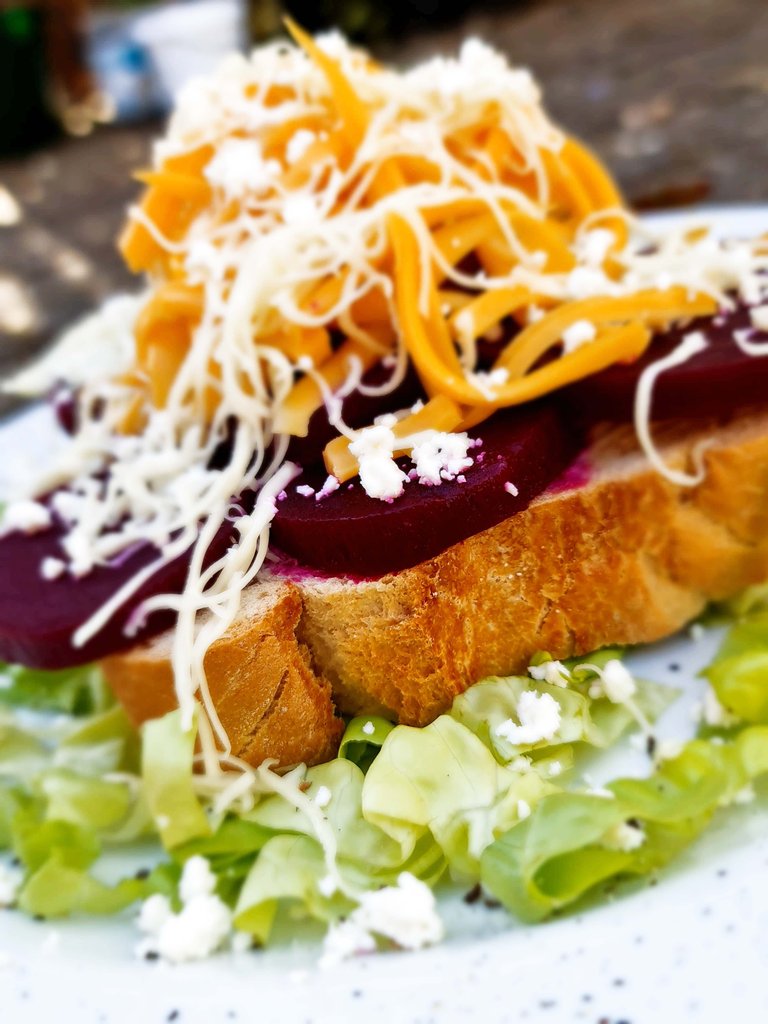 Any day is a good day for a sandwich, right?! Especially if it involves cheese! As Jamie Oliver said once "Because cheese changes the world!" And yes... it sure does! As far as I am concerned, any cheese, all cheese all the time, lol! So, I was recently made aware of a sandwich combo that despite loving all the individual ingredients - they were never something I would have considered putting together on a sandwich... although, I have since discovered (thanks Google) that this is a lot more common than I would have expected.
Nonetheless, the combination pricked my curiosity, so I decided to give it a whirl and figured I may as well share it with all of you. In the interest of presentation, I did this as an open sandwich (like a true food snob, lol!) and it was still absolutely delicious, even when eaten with a knife and fork, but if I were to do it again, I would do it closed so that I could just get stuck in!
I decided that a sandwich like this would be best made on some fresh from the market white "plaas brood" (Farm Bread), so I picked up a loaf when we went to the market on Saturday. I cut a nice doorstop size slice because... why not! Plaas brood has got to be one of the most deliciously comforting breads on planet earth - especially when still hot off the press.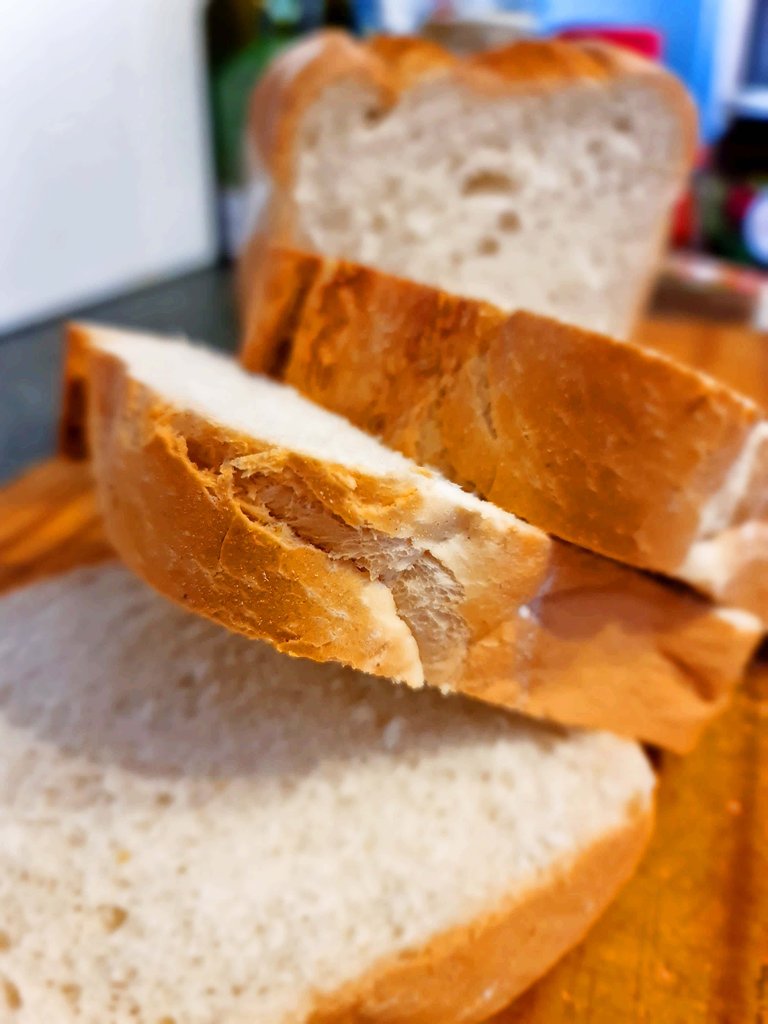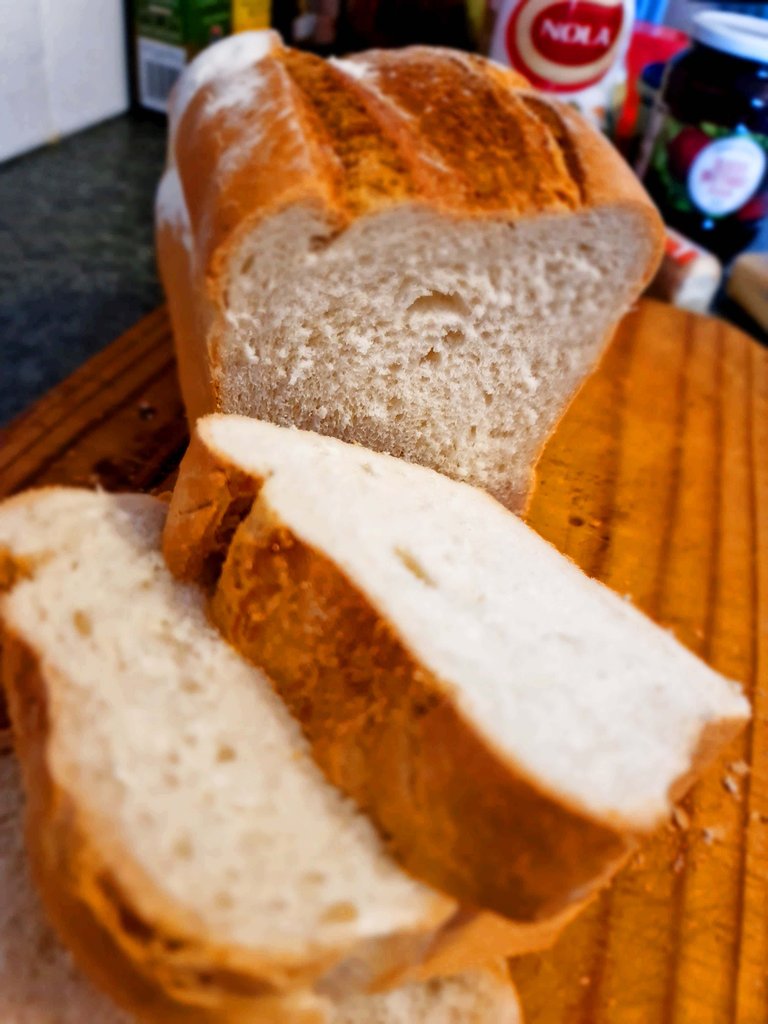 I contemplated adding rocket to the plate but something in me said mmmm naaaah - which is practically unheard of for me because cheese and rocket are literally born to go hand in hand! So anyhow, I opted for some diced up butter lettuce instead, which is pretty close to a traditional iceberg lettuce basically just for a little extra juicy crunch in the mouth.
Next up was the foundation of any good sandwich... yes, butter! No sandwich is complete without it, not in my opinion anyway - and no, not margarine, because that is essentially plastic... only real farm butter thanks! The original version of this sadnwich brought in some mayonnaise and I was going to go that route but I decided to add more cheese instead... a justifiable trade off I reckon. I opted for some paprika and black pepper chevin which is essentially a smooth goats cheese and is nothing short of heavenly.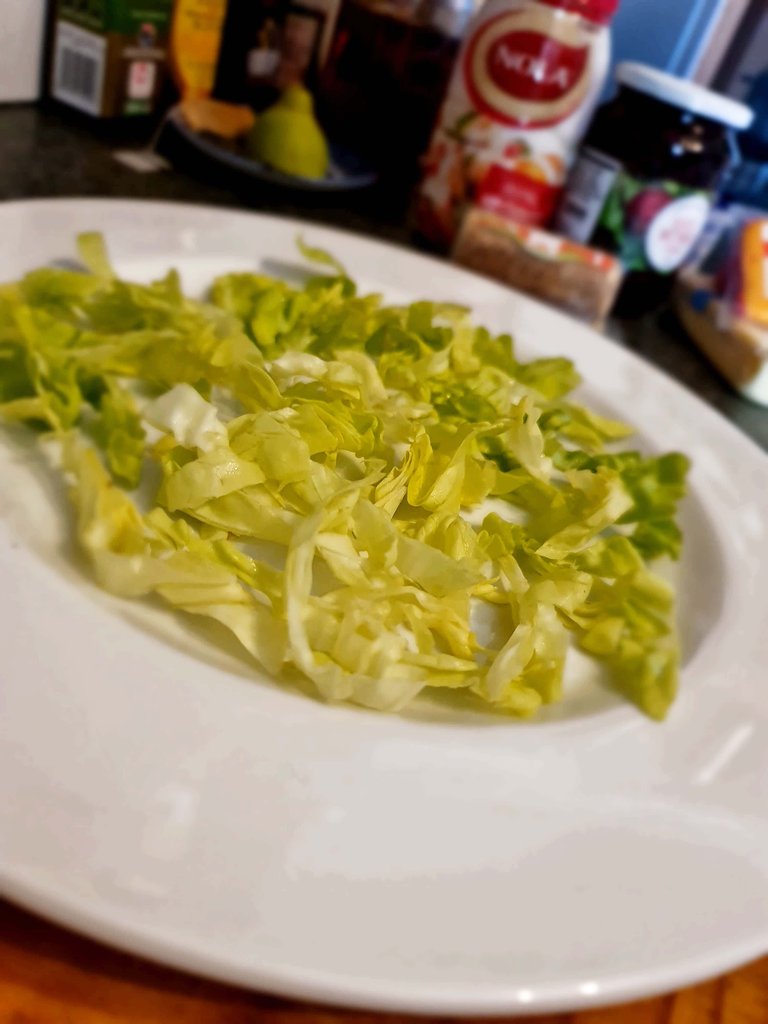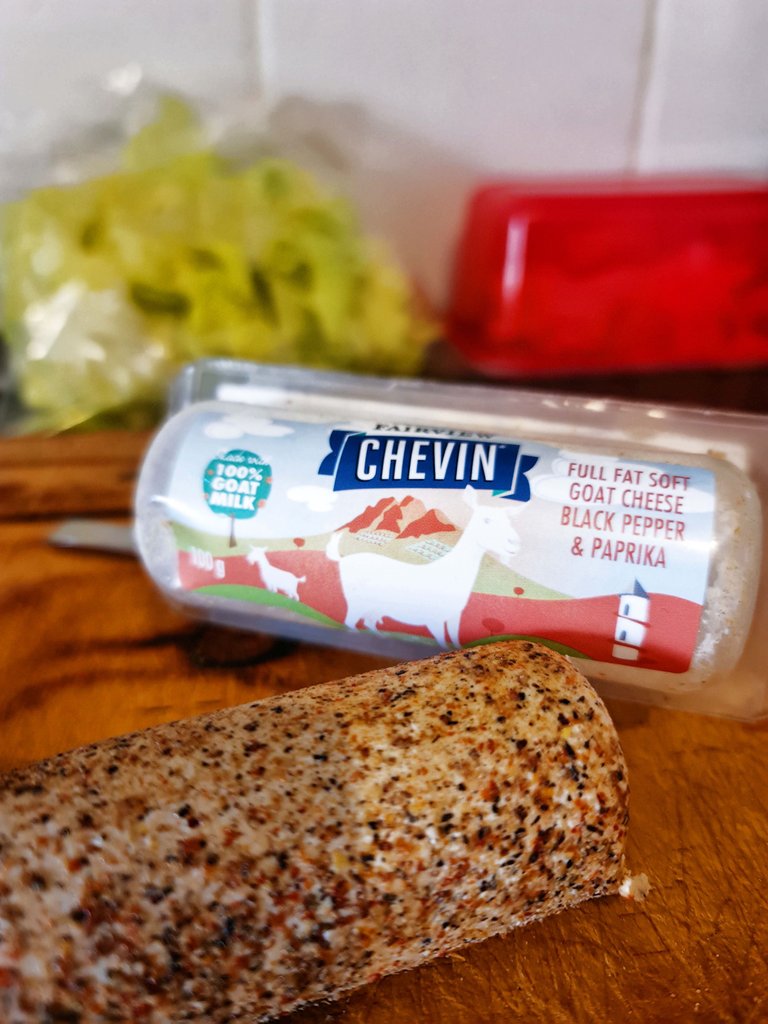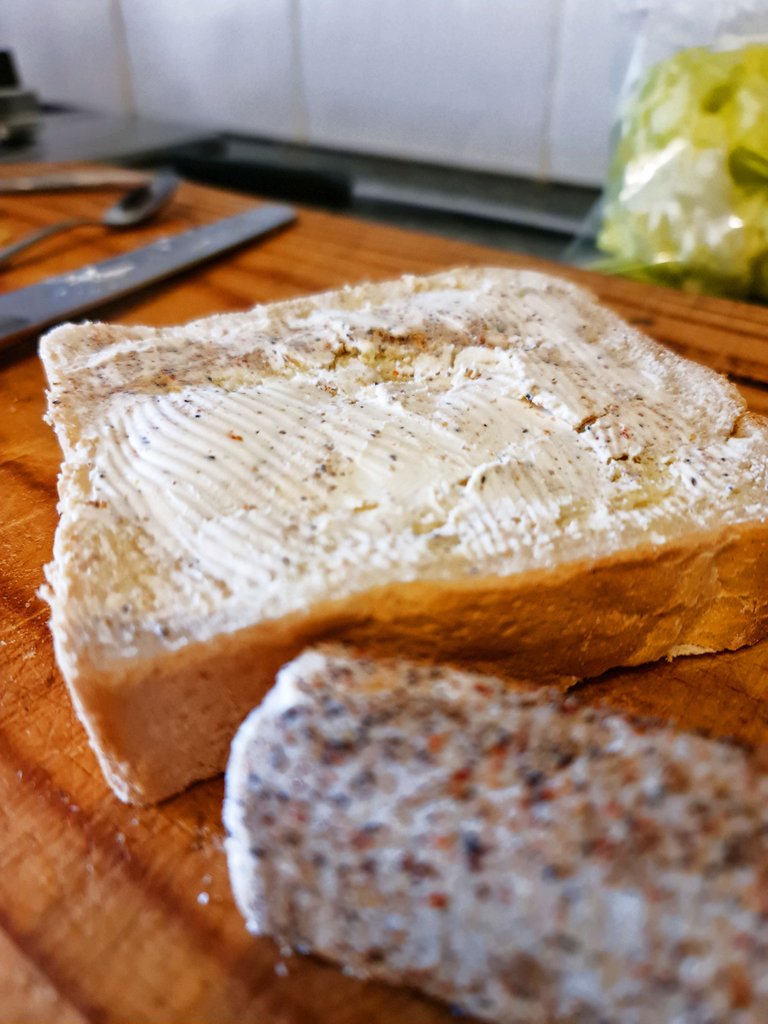 After that came the beetroot - the star of the show really... although you would never say so given all the darn cheese I added, lol! Really speaking, it was the combination of cheese with the beetroot which really appealed to me in concept, because I knew they would marry well. so naturally I went over board and added ALL the cheeses!!! haha! I put a generous amount of beetroot rounds onto the slice, but I drained them a little after removing them from the brine, because I didn't want the bread to get too soggy. I actually would have preferred to cook up a fresh batch of beetroots but, well - I was too lazy to... so bottled beetroot it was! It did the job - and it did it well!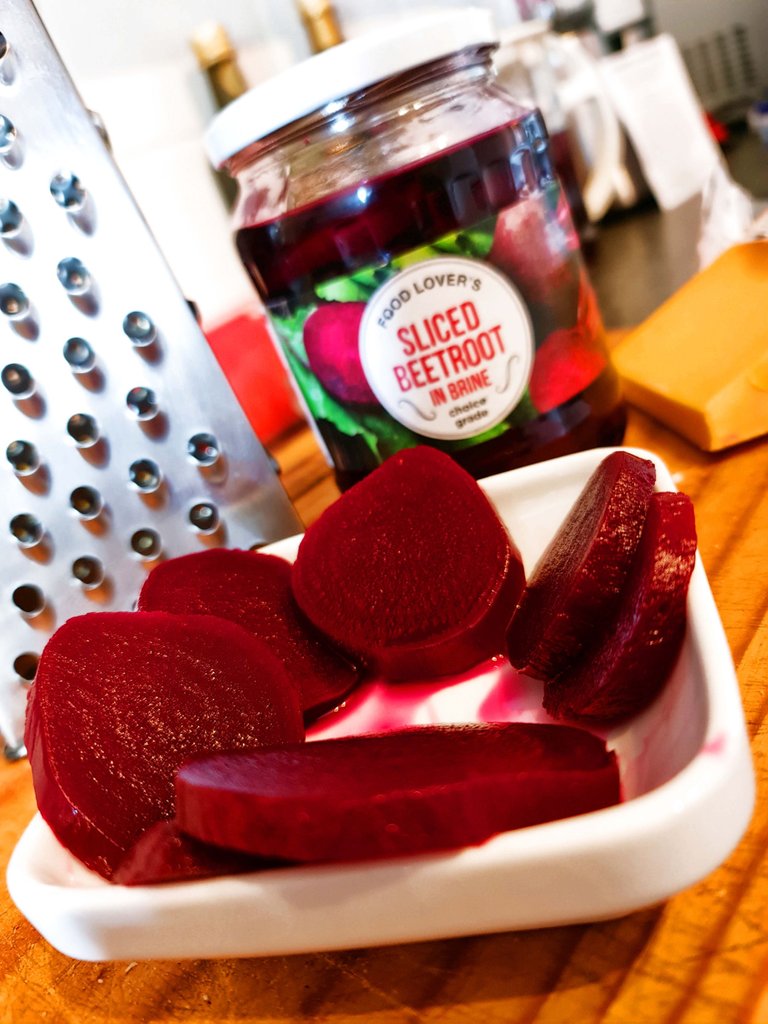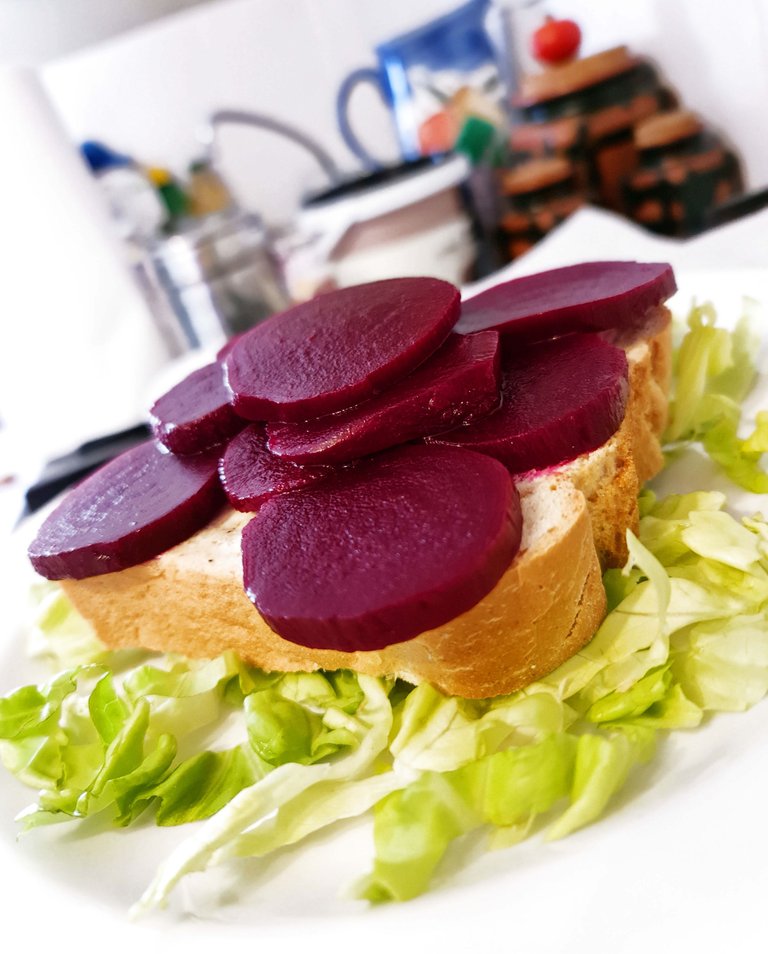 Then it was time for some cheese, cheese and more cheese... I chose a traditional yellow gouda because I love the smooth, creamy deliciousness which I grated using the standard side of the grater. Then, I added to that, some finely grated mild white cheddar for that little bit of cheesy punch and then last but not least, I sprinkled it all with some plain crumbled feta cheese - because feta!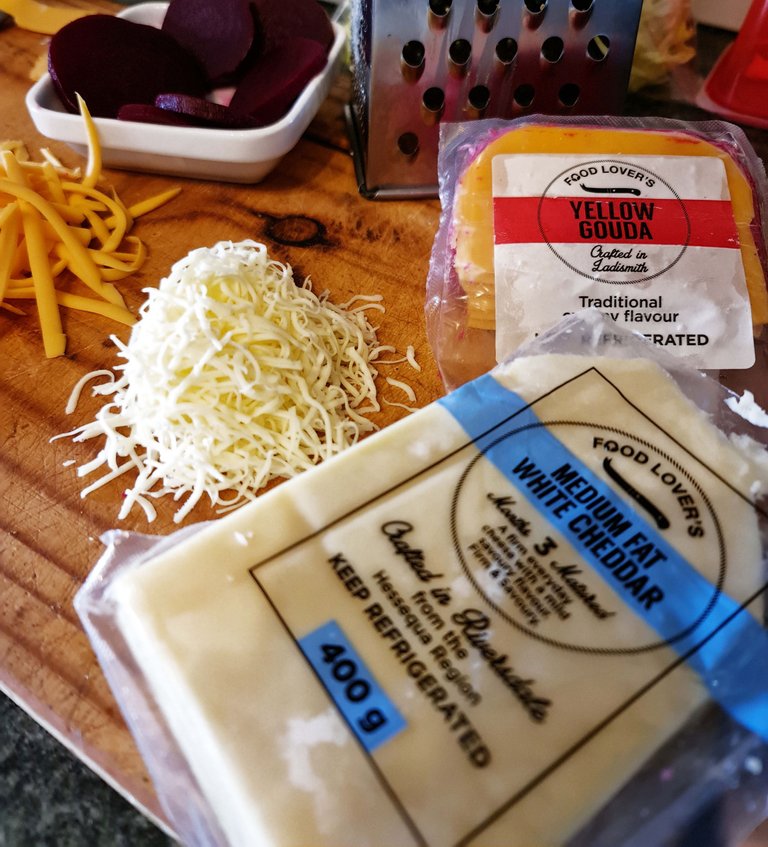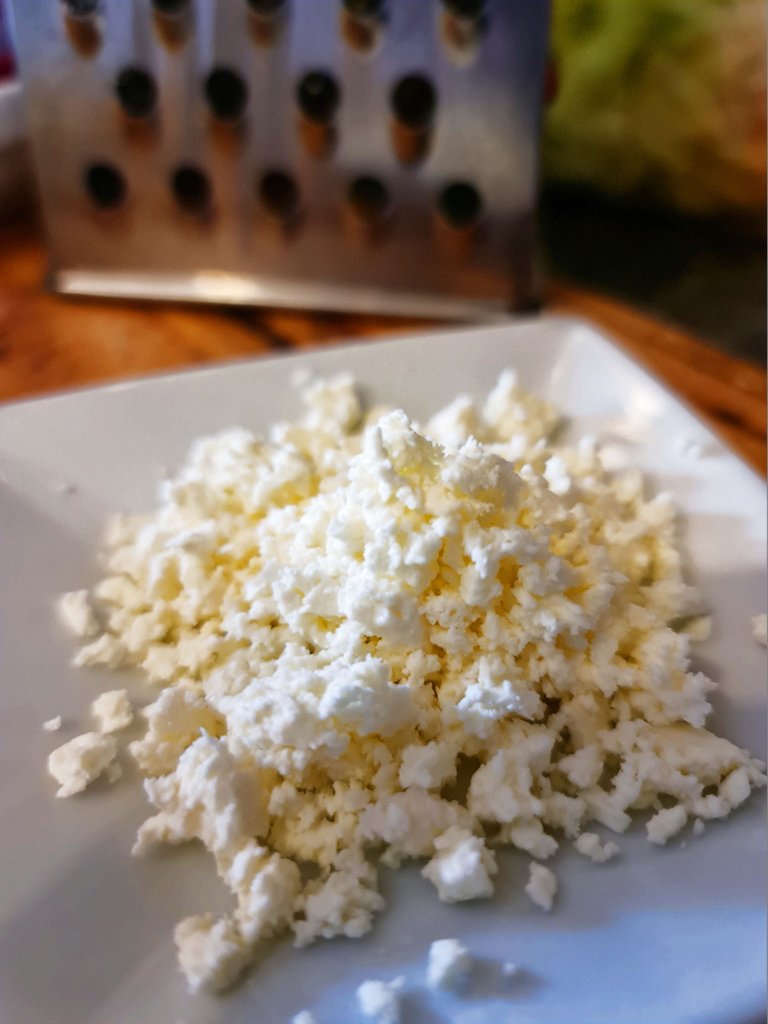 So, that was pretty much that! I cracked a little black pepper around the plate and then got tucked in. It was absolutely bloody delicious!!! No, I did not make it quite the way it was originally introduced to me, but it was pretty close - just a whole lot more cheese, which for me - is never a problem, lol!
Now that I have made it and eaten it, it seems such an obvious combination really... I feel a little stupid to not have ever thought of it myself - but, we learn something new everyday and I am thrilled to have been educated with this one! I reckon it would also be pretty tasty toasted.
It is such a fun combo - one that apparently I have been missing out on for my entire life. This sandwich, made closed and possibly even some with mayonnaise will definitely be getting packed into the picnic basket in future - be it in a much simpler (less food snobby) way, haha!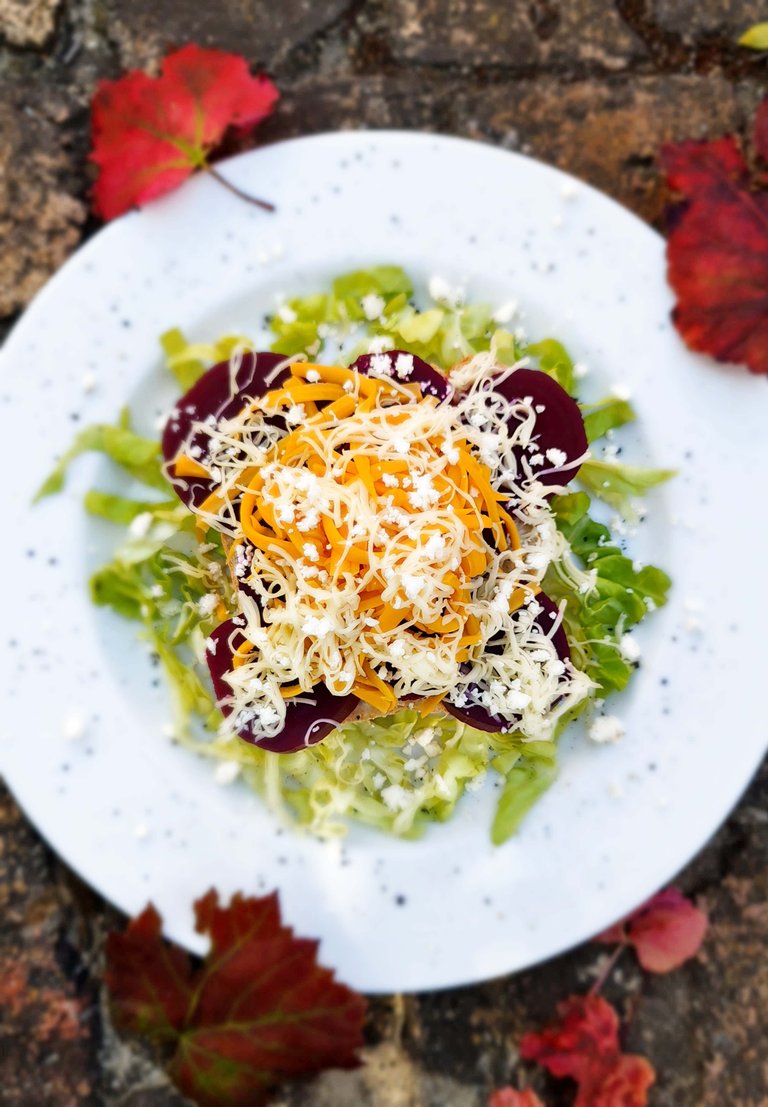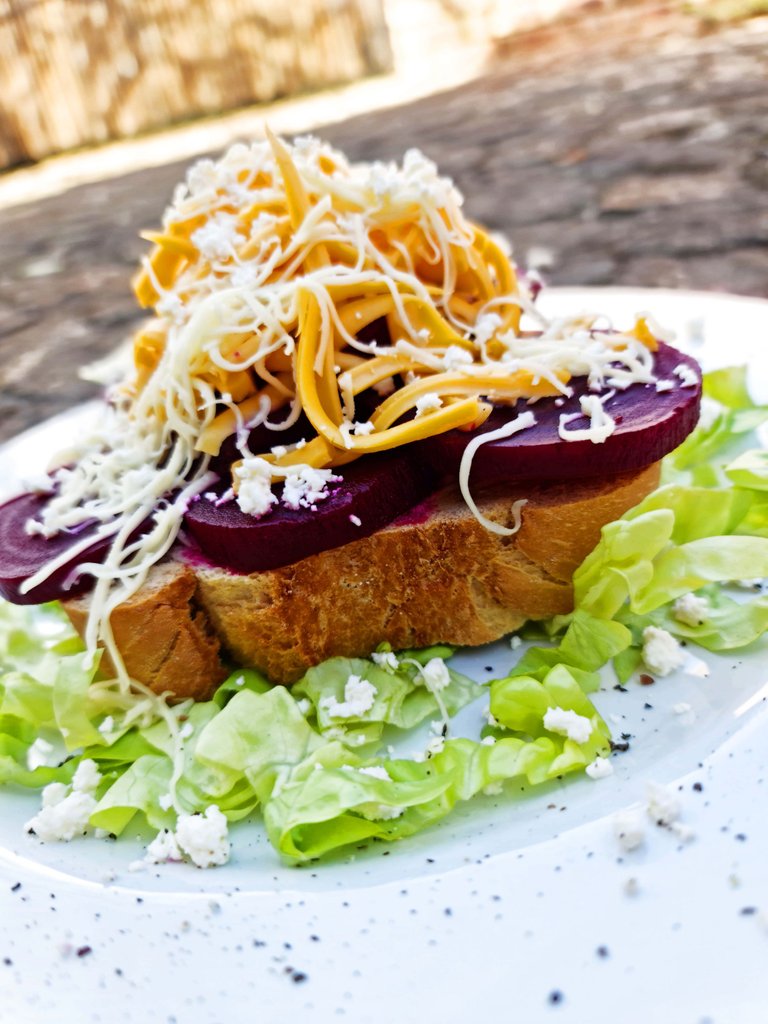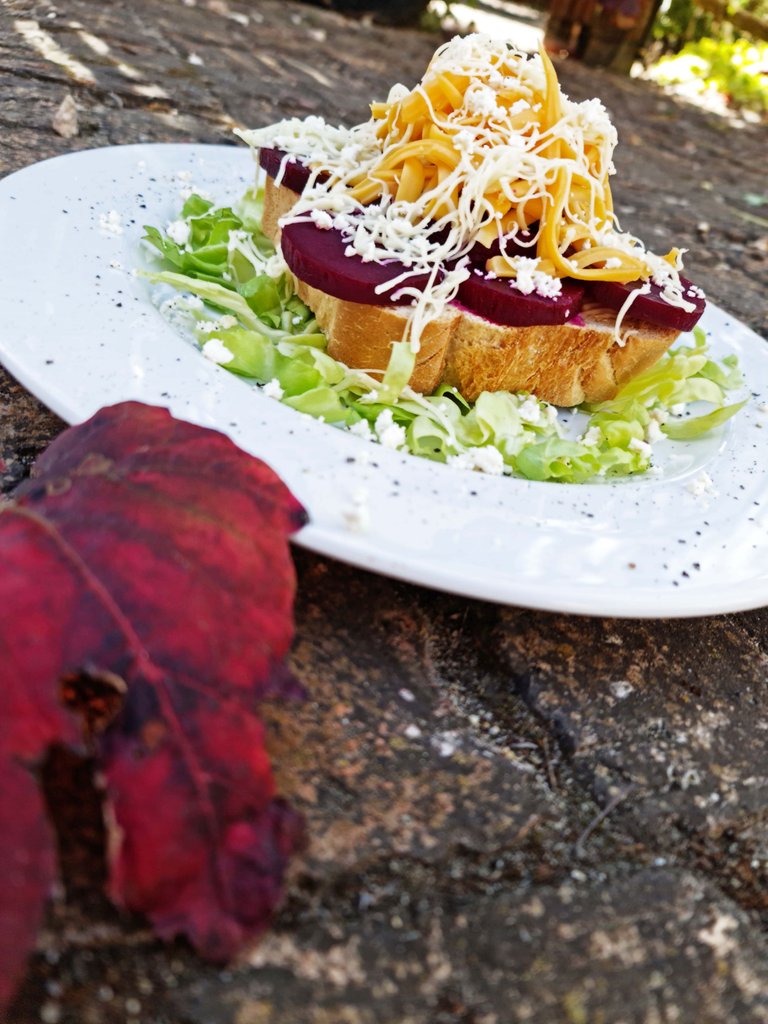 ❤❤❤
Until next time...
Much Love from Cape Town, South Africa xxx
Jaynielea

JOIN US ON DISCORD
SUBSCRIBE TO THE LIFESTYLE LOUNGE COMMUNITY HERE
JOIN US ON TWITTER


ALL IMAGES ARE MY PROPERTY UNLESS OTHERWISE CREDITED
---
---