This is the Drink that Will Boost Your Health!
Every year about this time, I have trouble with my breathing. Maybe it's being indoors with the furnace on, maybe it's the cold weather. My wife invented this SUPER DRINK that has been helping me get through the season.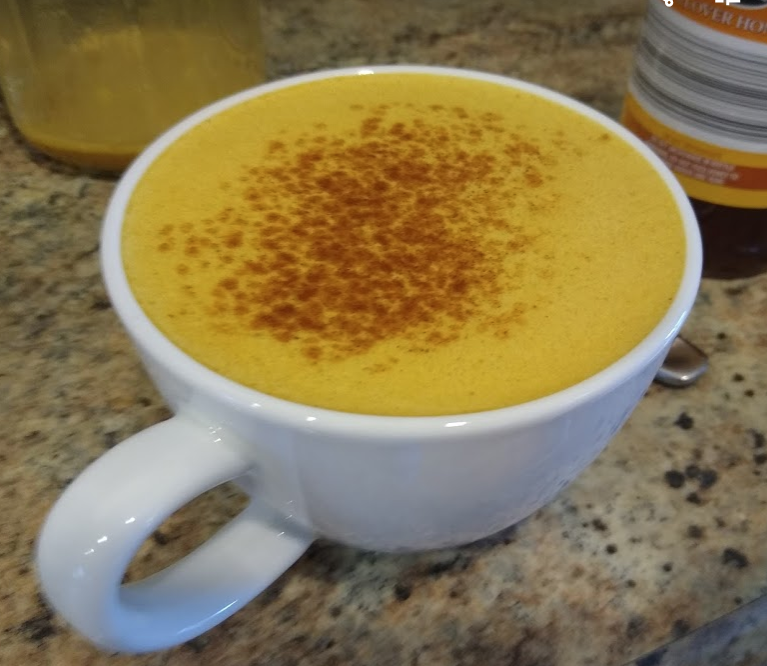 Bulletproof Tumeric Pumpkin Spice
The secret is in the ingredients. It has taken us some time to acquire all the ingredients here, but only a small amount is used for this dairy-free drink.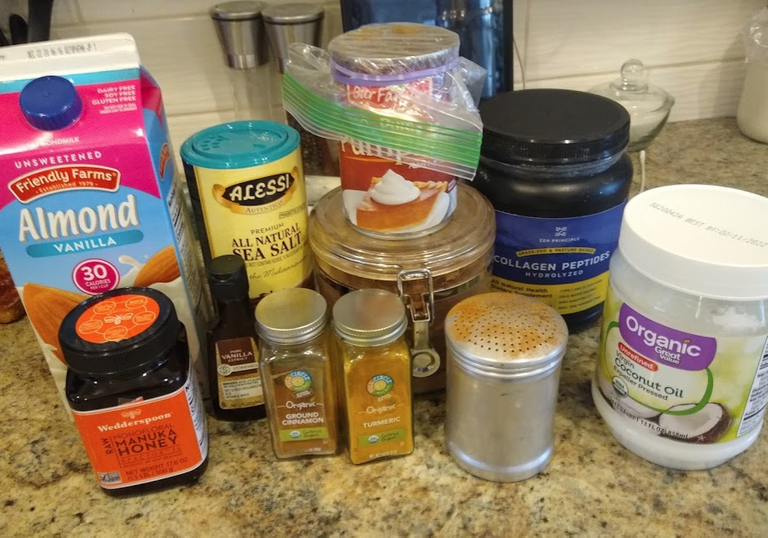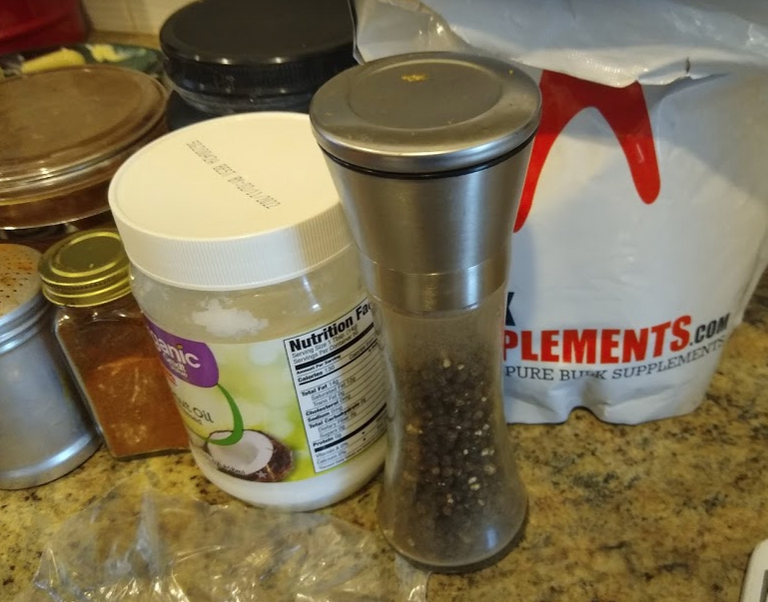 The First Ingredient is Pumpkin
This is for TWO servings. The pumpkin and spices all go in first. In a saucepan add:
1/4 cup of canned pumpkin
1 teaspoon of pumpkin spice mix
1 teaspoon cinnamon
1 and 1/2 teaspoons of tumeric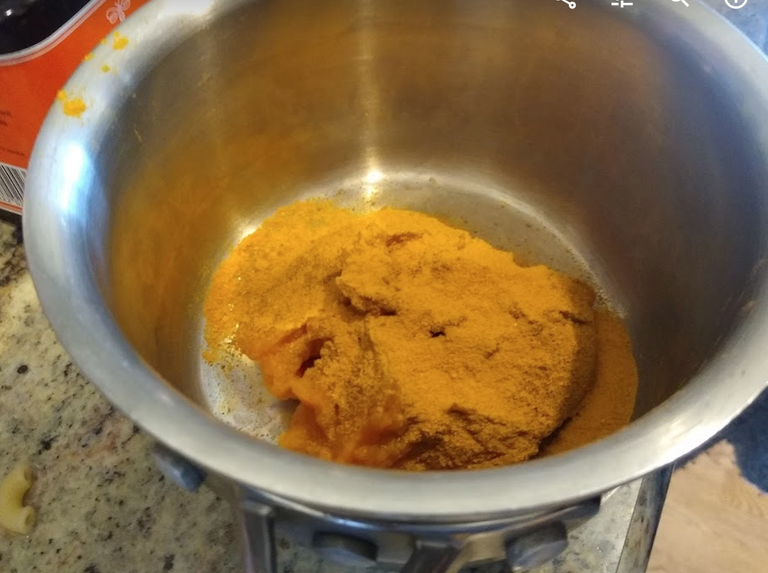 1/4 teaspoon sea salt
1/4 teaspoon of crushed black pepper
1 dash of cayenne pepper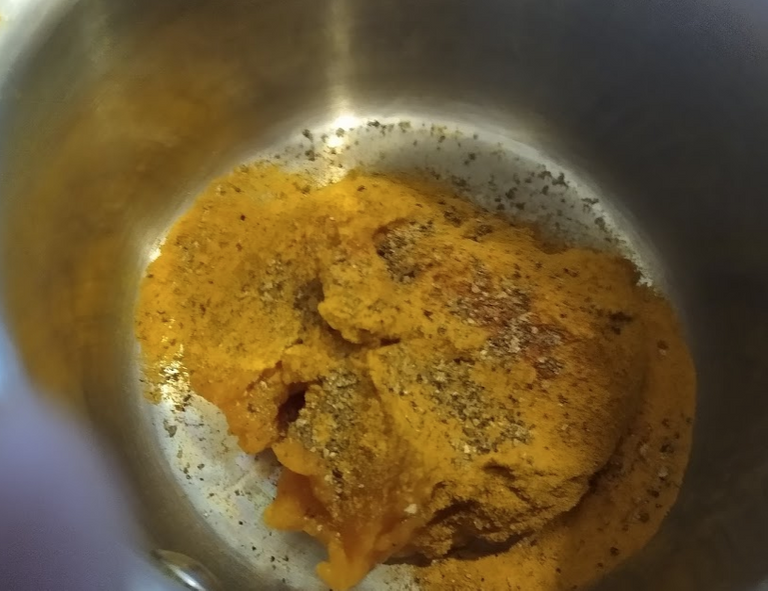 1 teaspoon raw honey (we used manuka)
dash of real vanilla extract
1 teaspoon cocoa powder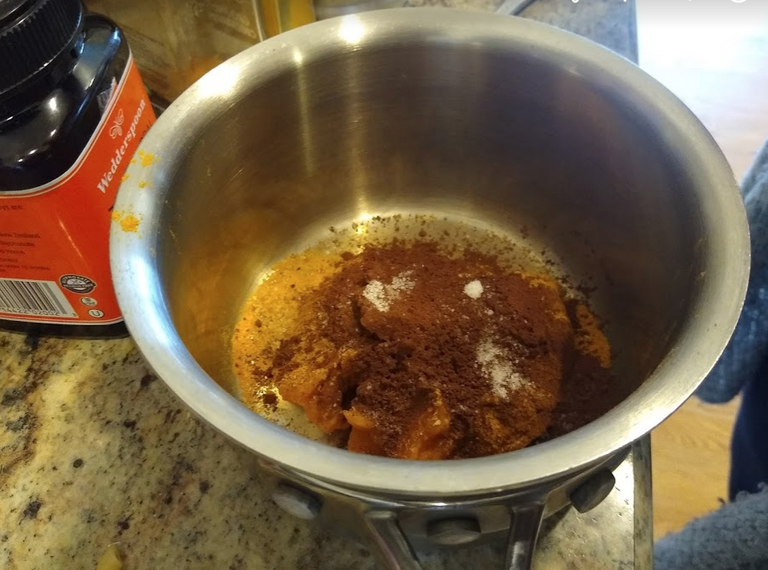 Then Add the Liquid
Next add 2 cups of unsweetened almond or coconut milk to the drink. We used unsweetened vanilla almond milk.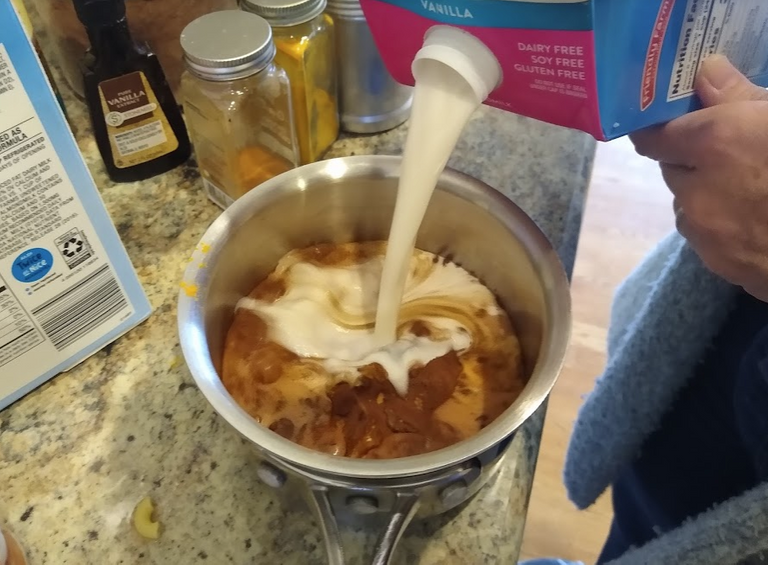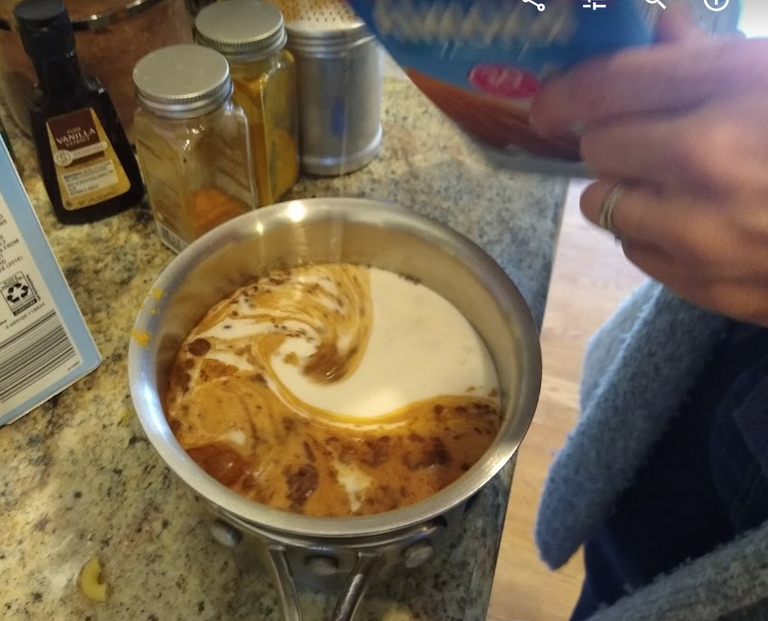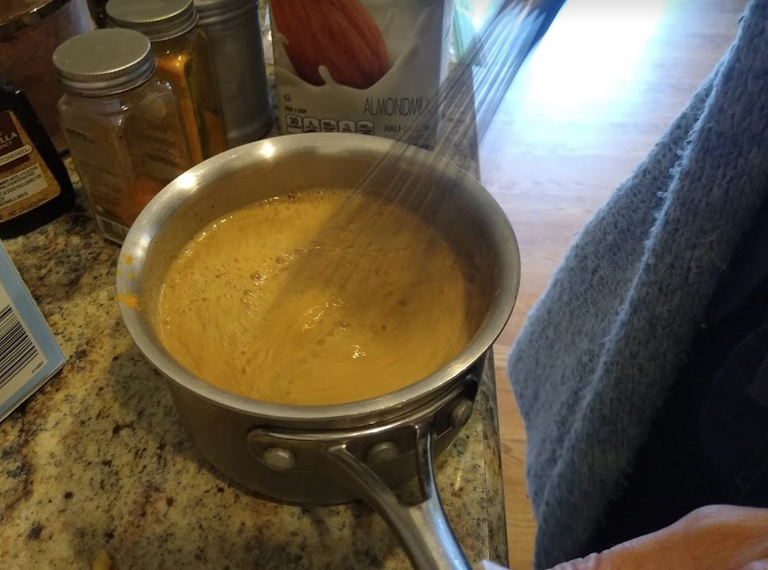 Whisk all the ingredients together until smooth and foamy on top. Put it on heat to get it hot, but not boiling.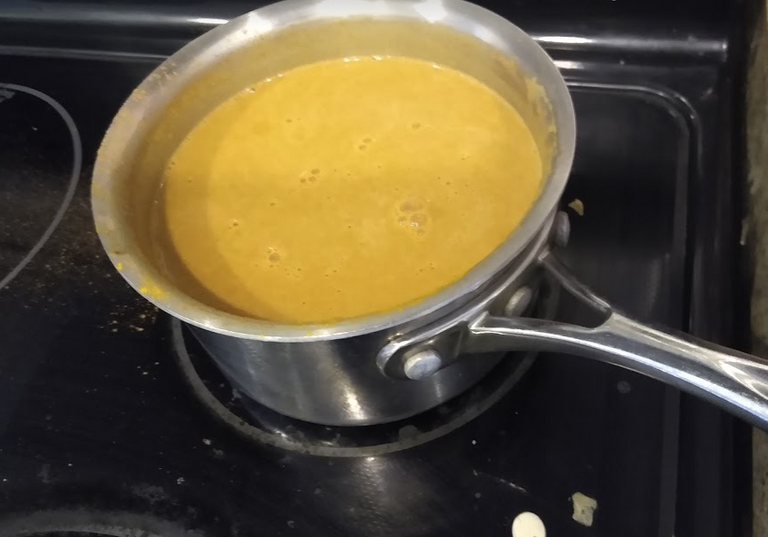 Make it Bulletproof!
Once it's heated up, transfer to a glass quart jar to add the further ingredients. We make this one cup at a time, so we poured half into a quart jar.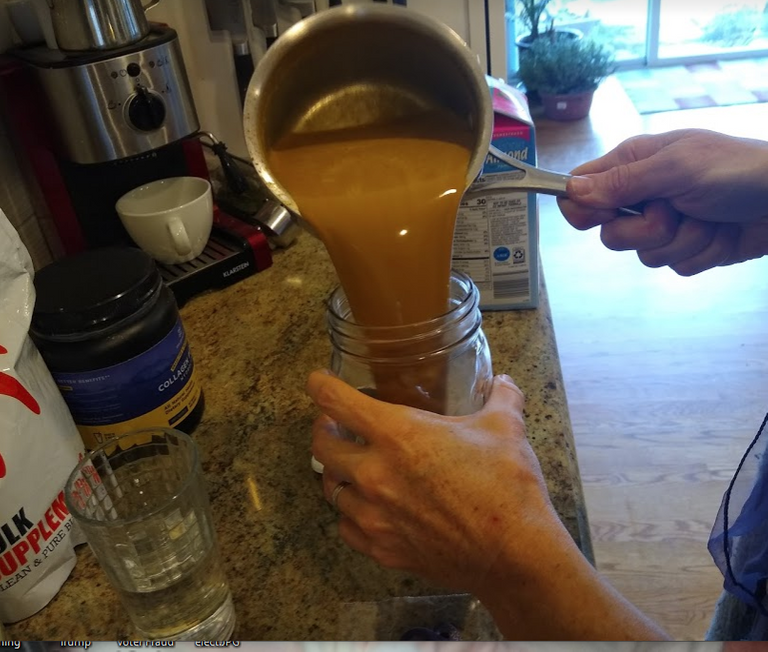 For each serving, add:
1 tablespoon coconut oil
1 teaspoon of whey protein isolate
2 teaspoons of hydrolyzed collagen peptides
extra honey to taste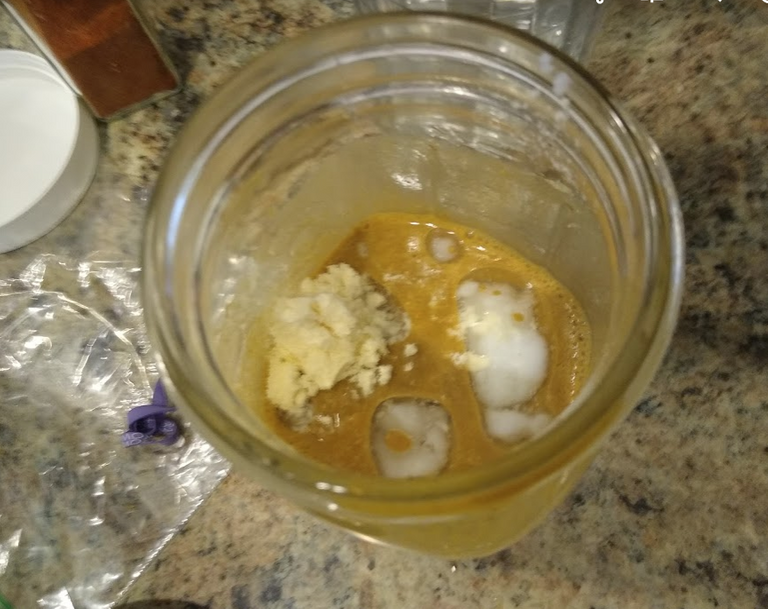 Blend the final ingredients together until smooth. Add more honey to taste.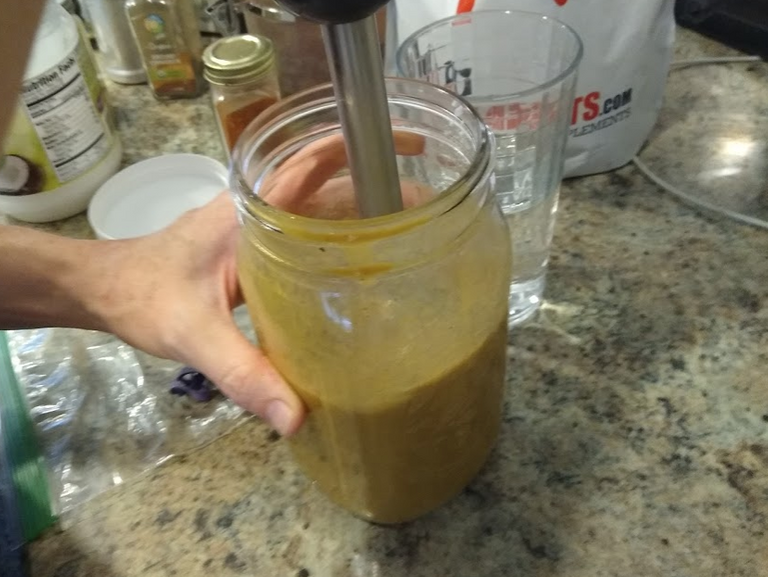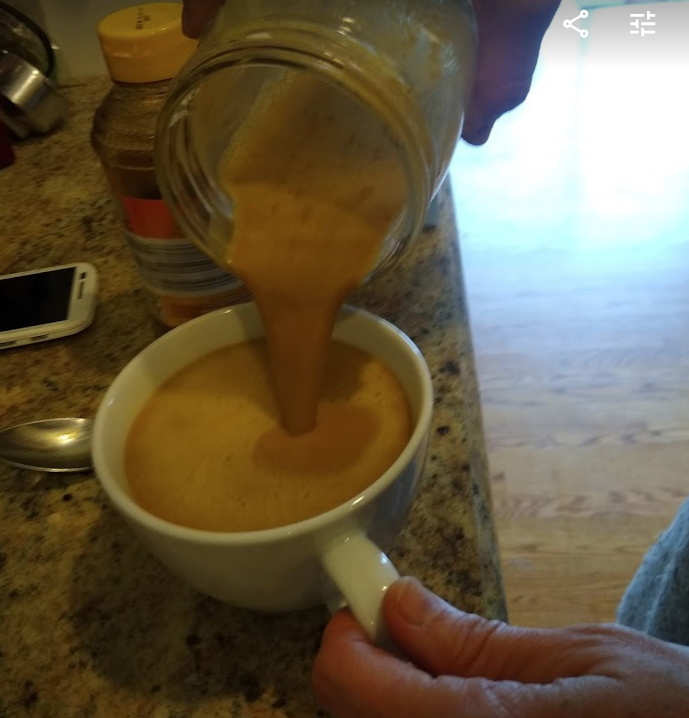 Final Step: Garnish and Enjoy!
Once everything is well blended together, pour into your desired cup. Garnish with pumpkin spice blend.
ENJOY!
What Makes this a Super Drink?
This is a perfect storm of yummy and pumpkin ingredients that all work together, creating not only a fantastic warming beverage, but also has excellent ingredients for health.
Pumpkin has many fantastic vitamins, the spices all have health benefits, especially tumeric which is medicinal. Tumeric is optimized with oil (coconut) and with black pepper which are both included in this super drink.
Protein is included with the whey powder and collagen, making the drink thick and foamy. Also raw honey has excellent medicinal effects on the body.
The ingredients can be a bit pricey, but all together, this drink is likely under $2.00 for two servings.
Less than a StealBux coffee and so much better for you!
---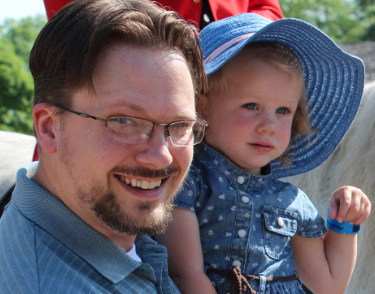 Benjamin Turner: God fearer. Rooted in Messiah. Husband of @lturner. Father of FIVE wonderful children. The guy behind the camera. Blockchain enthusiast.
Bless the Most High!

Teach Your Children Liberty from Sin
We encourage parents to teach their children principles of Godliness, beginning with the Word and an understanding who God is and what His Son has done to form a relationship with us.
No one can lay a foundation other than the one already laid, which is Jesus Christ. If anyone builds on this foundation using gold, silver, precious stones, wood, hay, or straw, his workmanship will be evident, because the Day will bring it to light. It will be revealed with fire, and the fire will prove the quality of each man's work. 1 Corinthians 3:11-13
Teach Your children Liberty from Tyranny
Second to this is the principle of self-determination and freedom, lest we loose the ability to teach our children the first principle in future generations. Our children read the Tuttle Twin books, specifically to learn libertarian principles, which most people learn later in life. These books are useful for our family, and yours, to teach children concepts that seem complicated, but are made simple in these books.
For a limited time, use coupon code FORTY for 40% off your purchase! Check out the books here.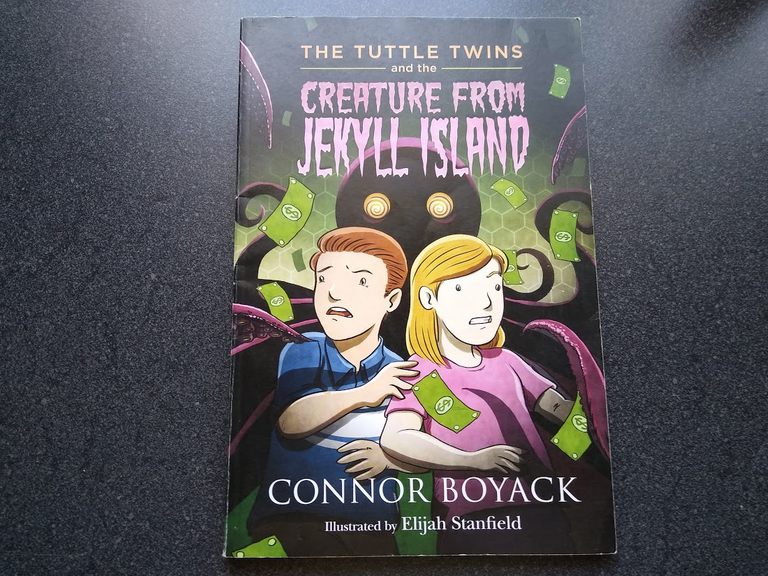 "SMART PEOPLE today are figuring out how to trade without the creature being able to control them - using things like gold and silver products, garden co-ops, online bartering and digital currencies such as Bitcoin."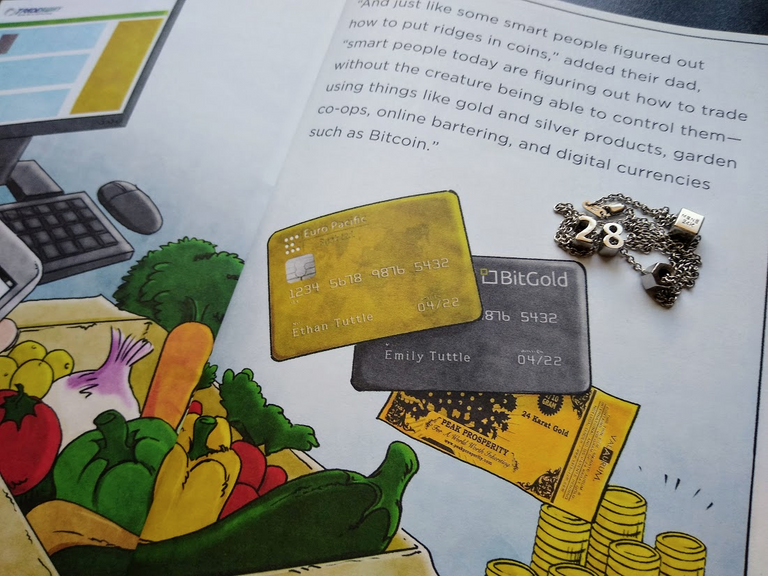 If you like my content, please consider a generous upvote and SHARE
I appreciate my readers and do my best to read and respond to your comments. Thank you for your support, it's what keeps the lights on!
sir, i upvote you for your upvote i thank you dear
---