IT'S WEDNESDAY MEAT TIME !!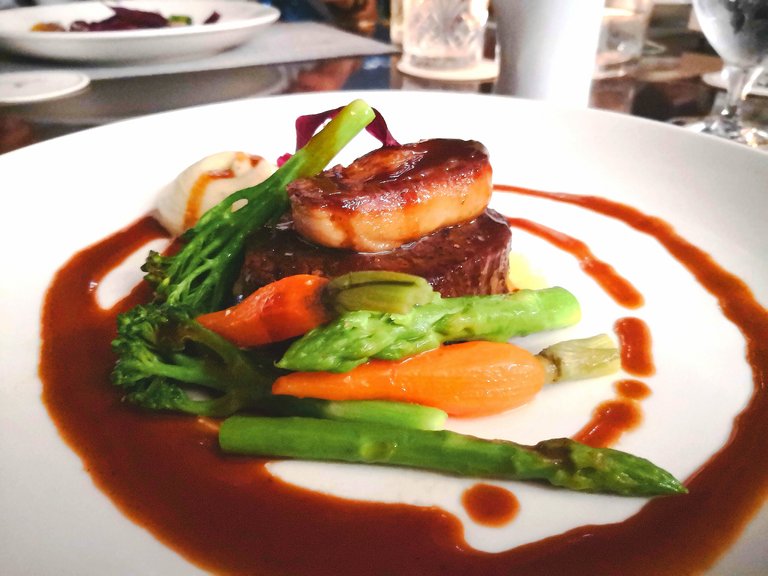 Let me share a juicy succulent meat dish which is my main course during an event which I attended a few weeks back. I try not to indulged myself in too much red meat sometimes, when we're entertaining, it's hard to say no in front of my host.
I'll be lying if I say I wasn't impressed with my serving. Alright, we cheat one day and then we starve the rest of the week.
---
I hope you enjoy my photo as it's taken from my Huawei Nova.

Thank you @travelsbyblue owner of THE HOME OF @worldsdailyfood for introducing me to this new world.
Join the fun in #worldsdailyfood photo contest:
MONDAY DRINKS
TUESDAY APPETIZERS and/or SOUP
WEDNESDAY MEAT DISHES
THURSDAY SEAFOODS
FRIDAY PIZZA and/or PASTA
SATURDAY SALAD and/or DESSERT
ANYTHING GOES SUNDAY