It's the season for Rambutans or what the locals call it as Chôm Chôm. I do enjoy this fruit because of its 'messy hair' and how their vibrant and hairy exterior hides the white translucent flesh with a mild sweet and sour flavour, similar to a grape. I was told it gets harvested twice yearly but the best harvest is during the summer.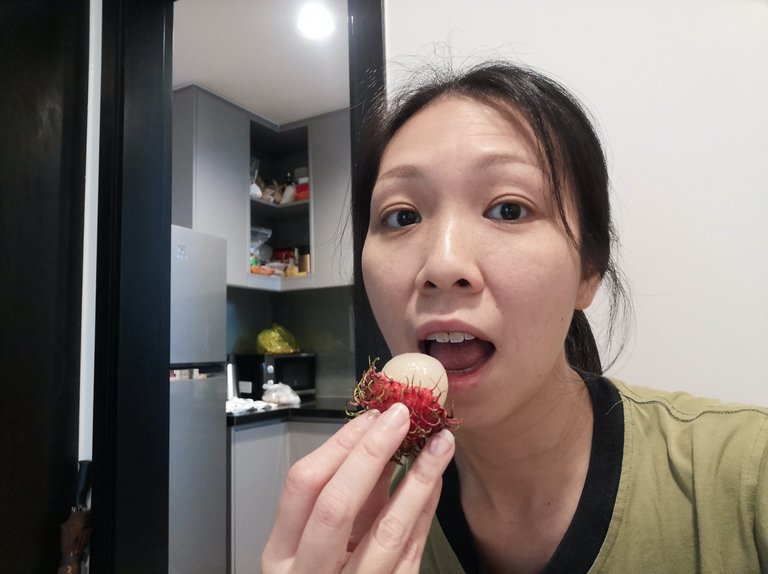 How to eat it ?
Vietnamese people love rambutans as it is a healthy and refreshing snack. Give the fruit a slight pinch and twist to remove the exterior and reveal the flesh, then enjoy! If you cannot peel it, simply let it ripen a little longer. My trip to the local market turns out to be more fruitful than ever with the sight of rambutans being sold everywhere. Unfortunately the ones back home are pretty over-ripe and when we remove the flesh, it tends to stick to the seed. Not for the ones here in Vietnam, it's just perfect.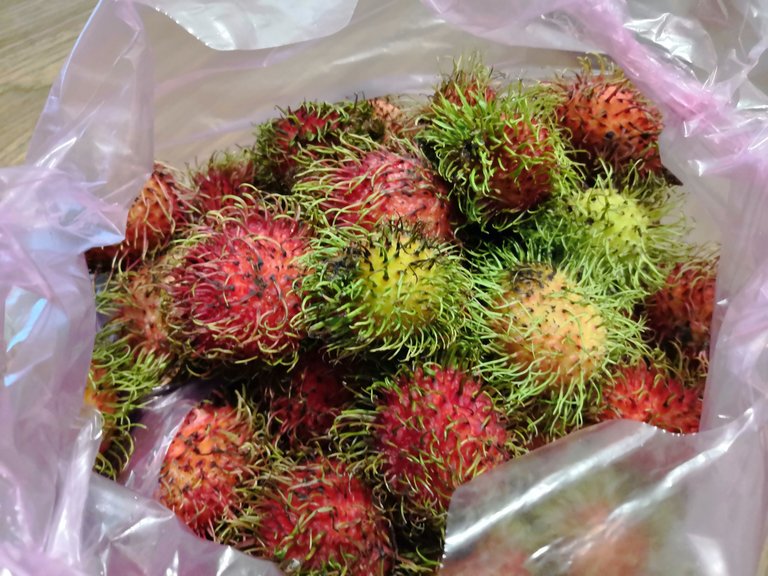 I bought one bag which I carefully selected on my own and after weighing it, it's about 1kg and this cost me VND20,000 = USD0.86 = MYR3.73 only. I realised that a lot of the local fruits here are really affordable. Almost everything is VND20,000 to VND30,000 for 1 kg; be it guava, mangoes, papaya, watermelon or jackfruit. It's like the standard price if I buy from the local wet market. If you love fruits, Vietnam is definitely the place to be. One of the luxuries of staying here.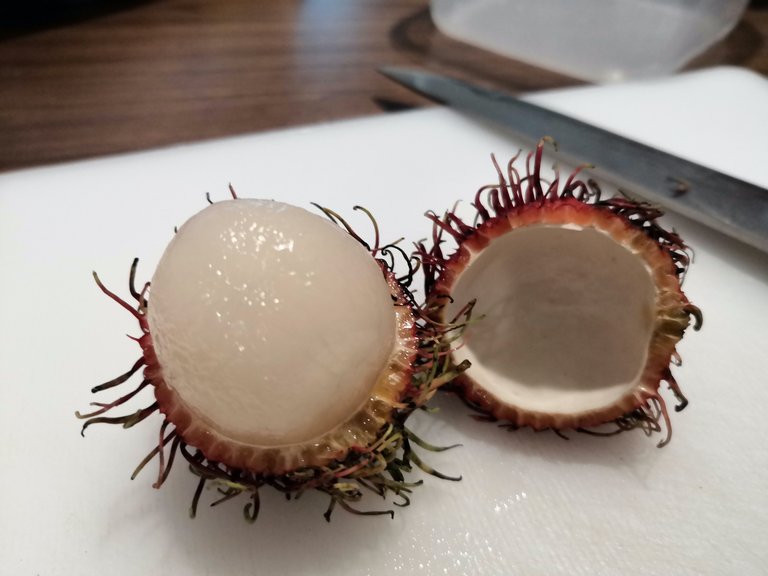 I don't even remember paying this less when I'm back home. Another fruit I want to buy is avocado which is also very common here. Maybe I'll go look around for it this weekend. I know it looks a bit different from the ones back home and if I'm not wrong, I think I've seen it in the market; just didn't realised that it's actually avocado. If it's also as affordable as the other local fruits, then this is really a heaven of fruits. I'm been wanting to eat guacamole spread on thin crispy biscuits .. just the thought of it is making me hungry 😆
---
I'll definitely share more in my next post. Hope you enjoy my photo taken from my Huawei

Come & join FRUITS & VEGGIES MONDAY by @lenasveganliving
• Take and post at least 3 photos of fruits and vegetables. (It can be variety or just one kind from the garden, supermarket or anywhere you wish, PLANT BASED RECIPES ARE WELCOMED).
• One entry only!!!
• PLEASE MAKE SURE THE ENTRY IS 100% ORIGINAL CONTENT!!! (images and text)
• Text must be at least 100 words.
• Use hashtag #fruitsandveggiesmonday
• Mention the creator @lenasveganliving, the host @plantstoplanks and the title FRUITS AND VEGGIES MONDAY