It has been more than 3 weeks since I last posted anything on HIVE. To be exact, I've neglected my presence since the start of the new year. Somehow, I just needed a break from all the social media posting and a bit more time for myself. Not to mention that it's been quite a traumatising few days for me and that isn't something I would like to share.
Though I'm glad there is something positive to look forward to; the Chinese Lunar New Year on the 12 February 2021. All Chinese around the world will welcome this day and many of us will remember it because on this day, one year ago... the existance of Covid-19 was announced to the world. Strangely, it has already been 1 year. Time do past very fast indeed and we can only pray that 2021 will bring us forward and cleanse this world of it's pain and sorrow.
Many families in Vietnam prepare themselves to welcome the lunar new year and one of its tradition is to have oranges served in their homes. Oranges in mandarin is known as Kam, which translates to Gold. One of the most significant and must have fruit in any Chinese home.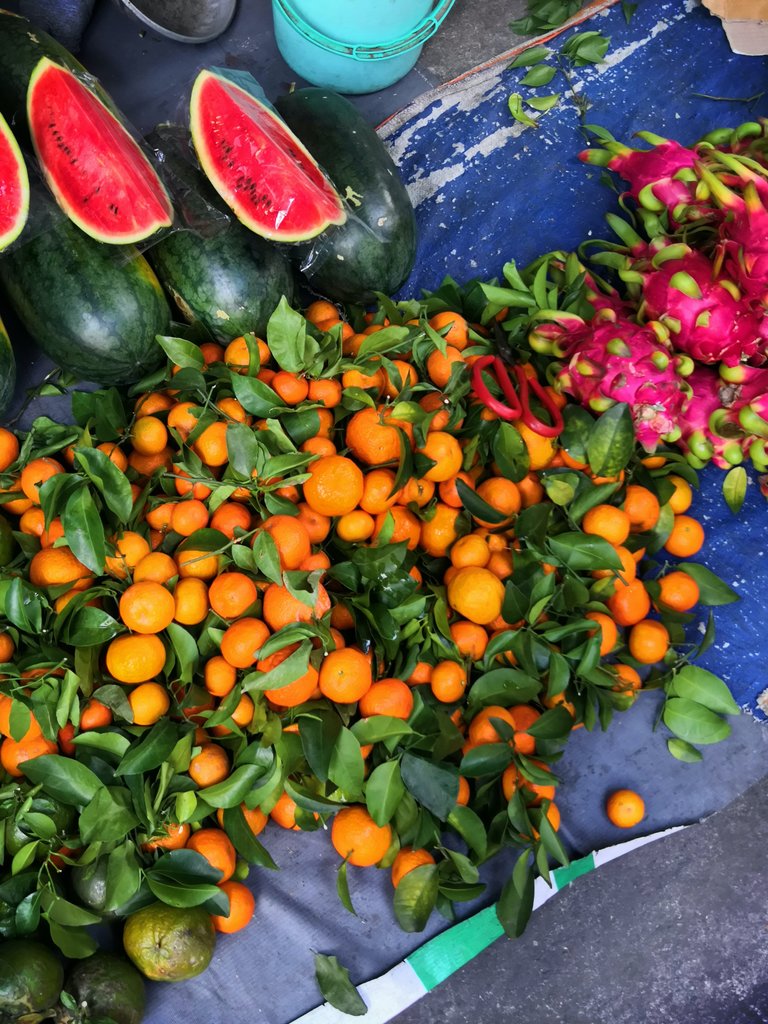 I had seen many of these oranges sold in the local markets, smaller in size than the ones I used to have back home. The size is only about the size of a ping pong ball and is very sweet. Though I would advise not eating too much at one time since it can be very heaty to the body. I was told that this particular gene is a combination from Thailand & China; which is why it is small & sweet.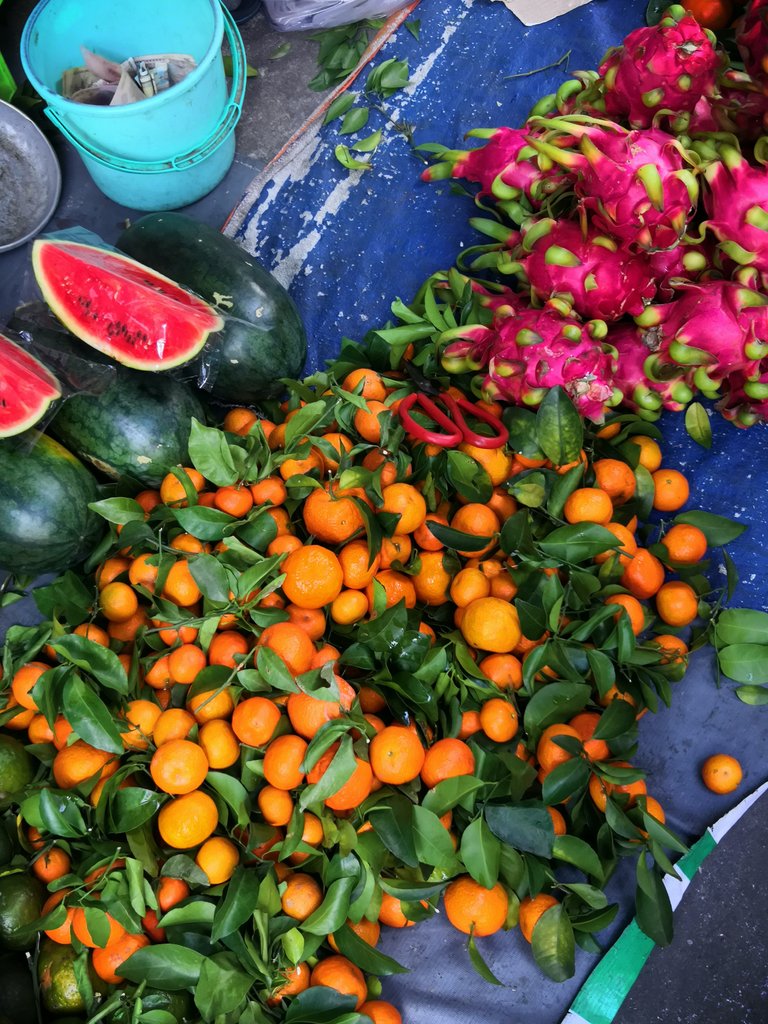 One can purchase these oranges almost everywhere but if you can buy it from the local wet market, it would cost approximately VND10,000 for 1 KG and that is very cheap indeed. Best to be eaten while it is fresh if not it will dry up easily.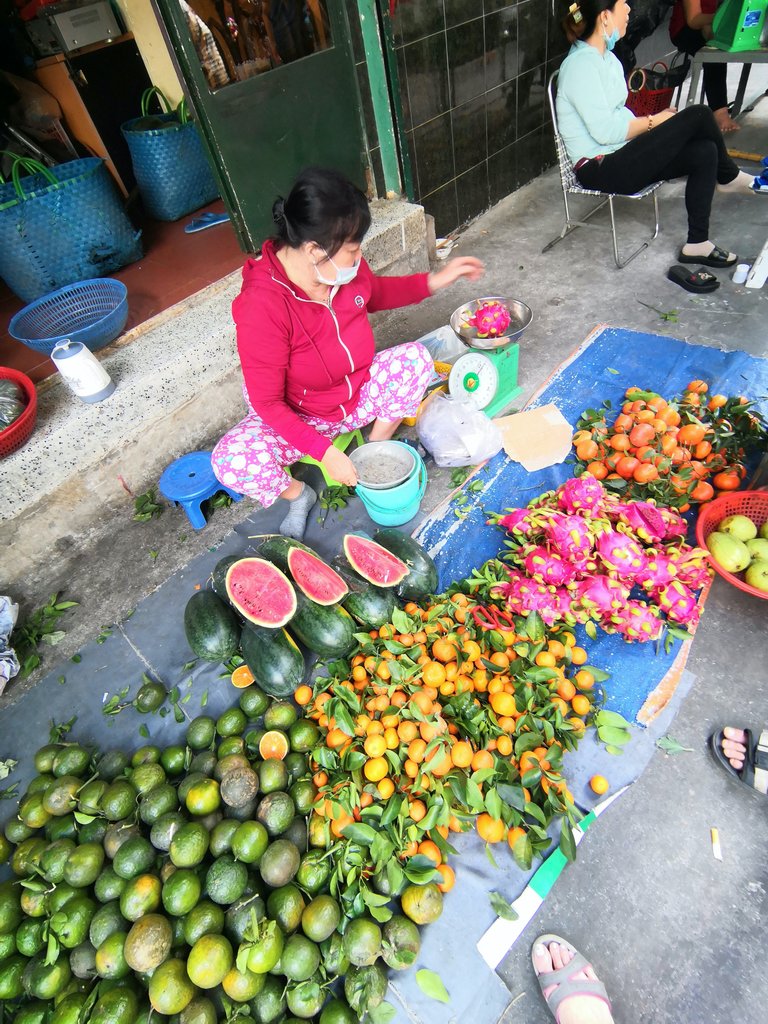 Here is one lady selling her fruits at the local wet market. It is a beautiful sight indeed, however it may be.
---
I'll definitely share more in my next post. Hope you enjoy my photo taken from my Huawei

Come & join FRUITS & VEGGIES MONDAY by @lenasveganliving
• Take and post at least 3 photos of fruits and vegetables. (It can be variety or just one kind from the garden, supermarket or anywhere you wish, PLANT BASED RECIPES ARE WELCOMED).
• One entry only!!!
• PLEASE MAKE SURE THE ENTRY IS 100% ORIGINAL CONTENT!!! (images and text)
• Text must be at least 100 words.
• Use hashtag #fruitsandveggiesmonday
• Mention the creator @lenasveganliving, the host @plantstoplanks and the title FRUITS AND VEGGIES MONDAY