Green is a common color in Vietnam, just as eating one whole kilogram of vegetable per person is and the same with buying fresh vegetables daily from the supermarket or local wet market. The locals don't buy a whole week of vegetable and store it in their homes because not everyone has a fridge; plus their homes are very small. So buying fresh provisions daily is a necessity. Thankfully, I do have a large fridge in my apartment so I do buy a bit more to keep them.
Nothing is better than having a mixture of fresh vegetables - lettuce and cabbages; all washed with salt water.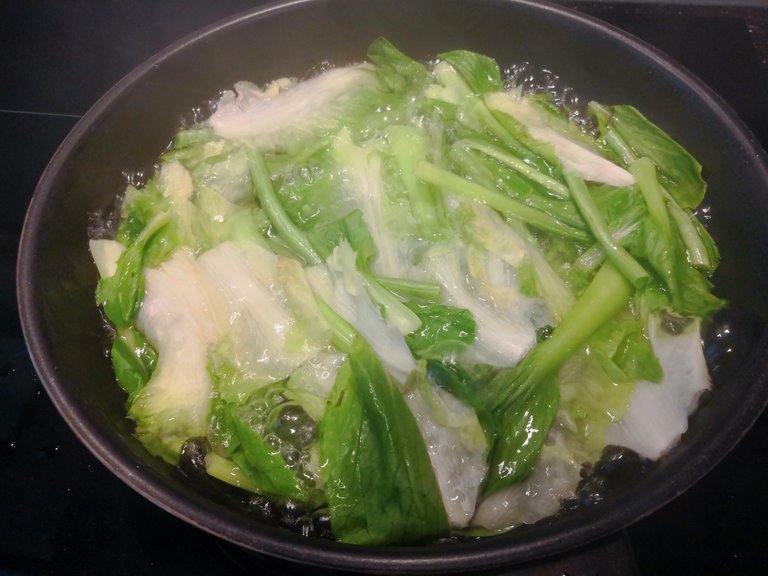 And then, blanched it with hot boiling water. No seasoning or oil needed - believe it or not, in Chinese cooking, we add a dash of oil into the hot water so that they vegetables look shiny. Guess, it helps with the presentation but since it's just me, there's no need to make such an effort.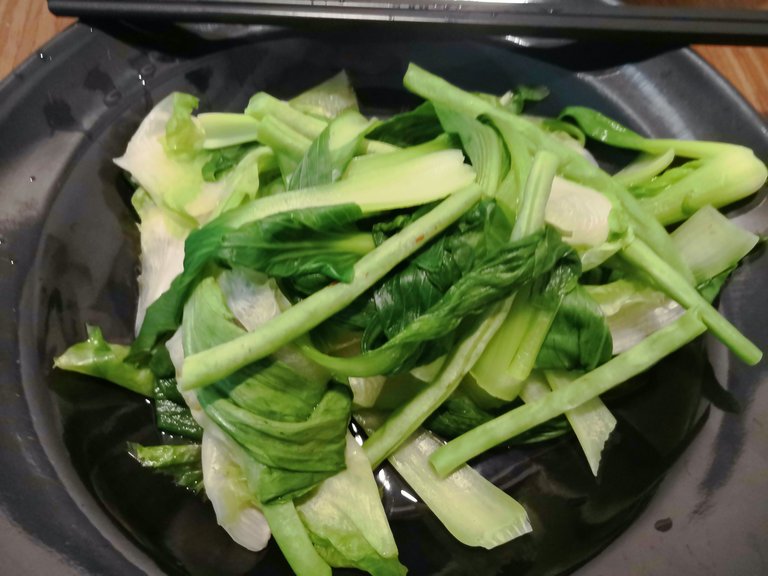 And this is my ever simple vegetable dish - no seasoning required but healthy as ever. Yet, it's not one kilogram here like the locals. This will be something I've got to learn from the locals.
---
I'll definitely share more in my next post. Hope you enjoy my photo taken from my Huawei

Come & join FRUITS & VEGGIES MONDAY by @lenasveganliving
• Take and post at least 3 photos of fruits and vegetables. (It can be variety or just one kind from the garden, supermarket or anywhere you wish, PLANT BASED RECIPES ARE WELCOMED).
• One entry only!!!
• PLEASE MAKE SURE THE ENTRY IS 100% ORIGINAL CONTENT!!! (images and text)
• Text must be at least 100 words.
• Use hashtag #fruitsandveggiesmonday
• Mention the creator @lenasveganliving, the host @plantstoplanks and the title FRUITS AND VEGGIES MONDAY