Hey everyone,
I hope you are all doing fine! The last week me and my boyfriend @knowhow92 decided to change our nutrition and start eating more healthy and more vegetables on a daily basis. Yesterday my boyfriend cooked our lunch, a super tasty and healthy plate with spinach and rice. So I decided to undertake the dinner and make a tasty recipe from my mother, peppers filled with Greek feta and tomatoes compined with lettuce salad.
---
INGREDIENTS:
6 large peppers red and green ( use as many as you need)
2 medium tomatoes
300 gr. of Greek Feta cheese
olive oil
oregano
powdered garlic
---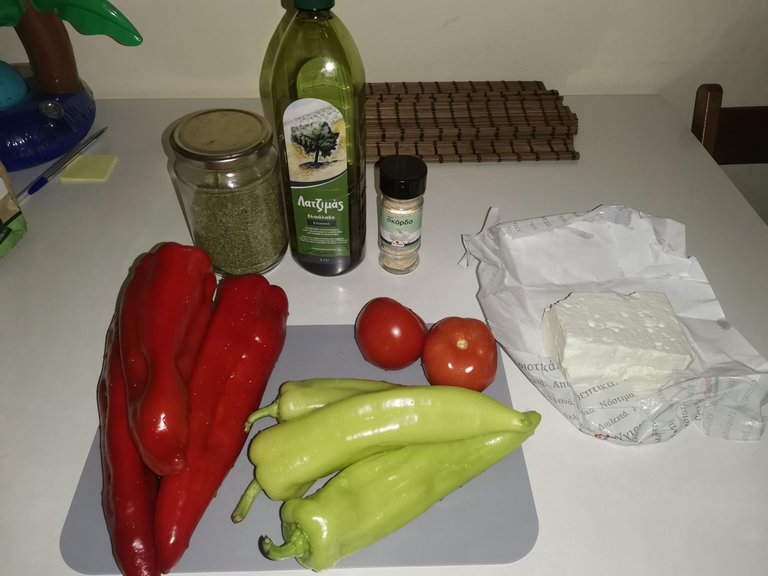 ---
First of all I cutted the peppers at the top and removed the inside seeds. I kept the pepper "hats" cause they are helpful for the bake later.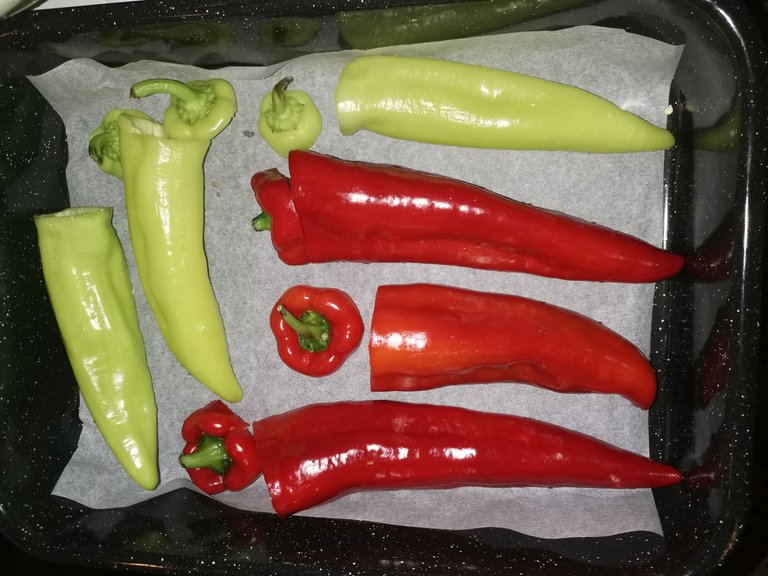 ---
As for the mixture, I grinded the feta cheese and the tomatoes on a bowl and added some olive oil, oregano and powdered garlic. You can add whatever ingredient you want to fill with the peppers, it is up to you I just used what I had in my kitchen.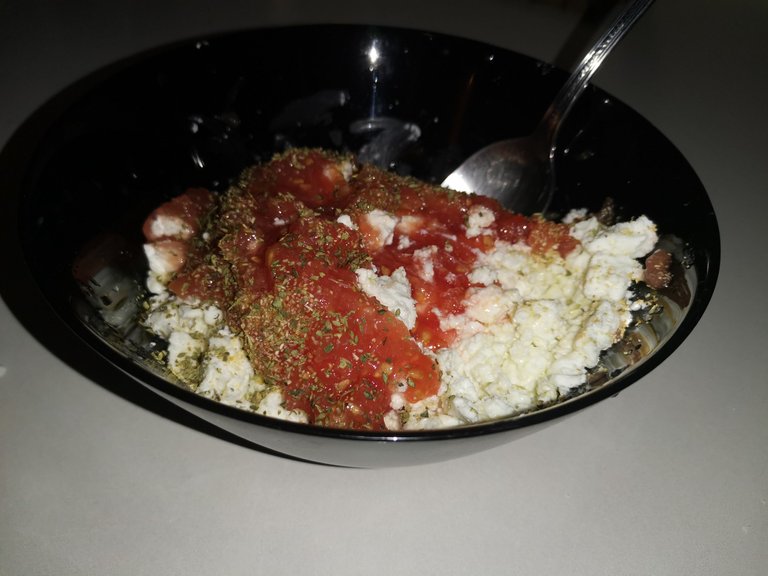 ---
Next and last step, I filled the peppers with my mixture with a spoon and covered the peppers with their "hats". I baked for 15 minutes.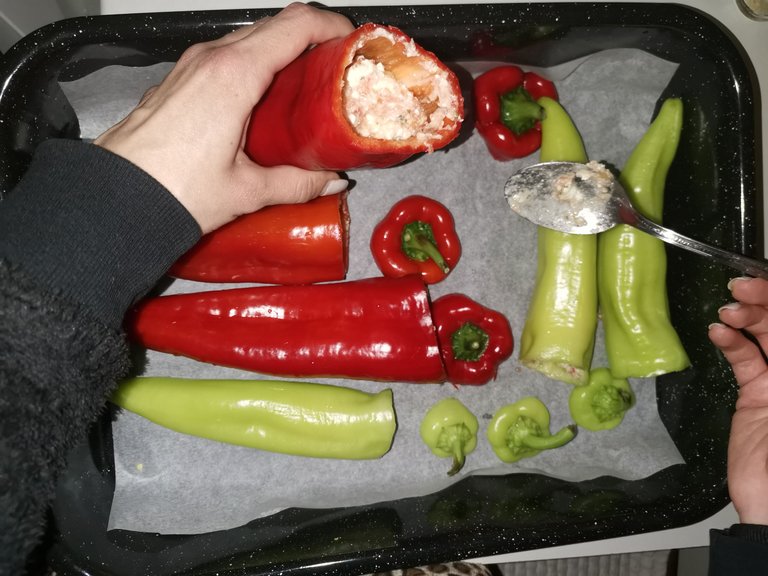 ---
And dinner is ready! It is a super easy and fast recipe that I love eating, cause I am a feta lover.🤣 The preparation takes max 10 minutes and the bake takes about 15minutes. As I said before you can make whatever mixture you like but I tottaly recommend to try the mixture with feta cause I is really tasty! 😋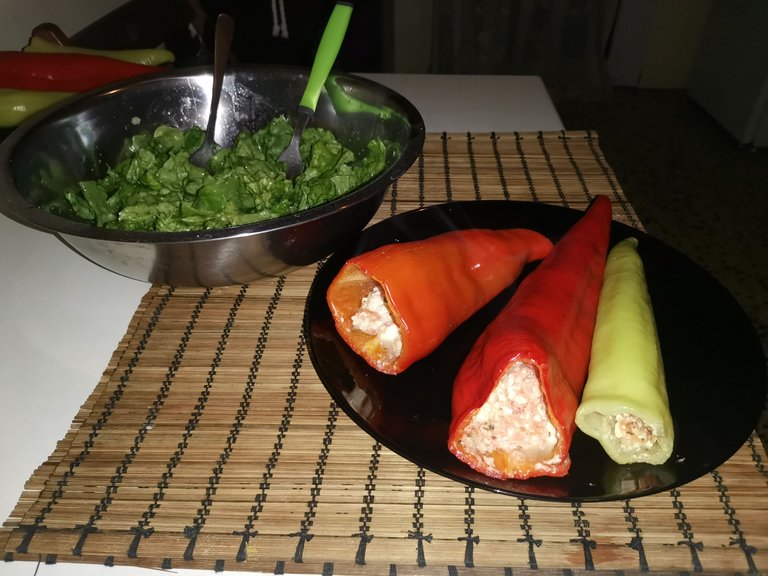 ---
Let me know if you try the recipe and you liked it!
Thank you for stopping by 🙂
---