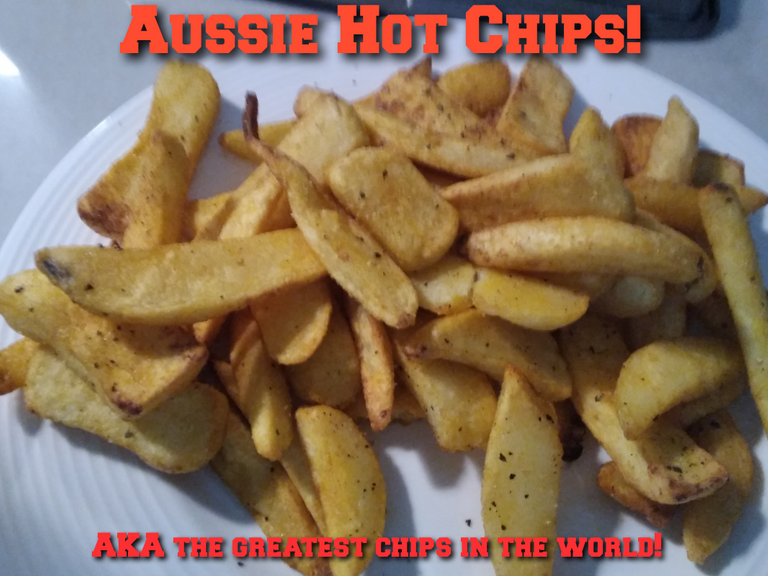 If theres one thing I've learned in all my visits to Australia it's that there in the small towns of the queensland hinterlands exists the greatest hot chips or french fires as the yanks call them you'll never taste. Ok so its pretty much anywhere n Australia but thats because aussies have a secret ingredient found only in the "lucky country". Chicken Salt!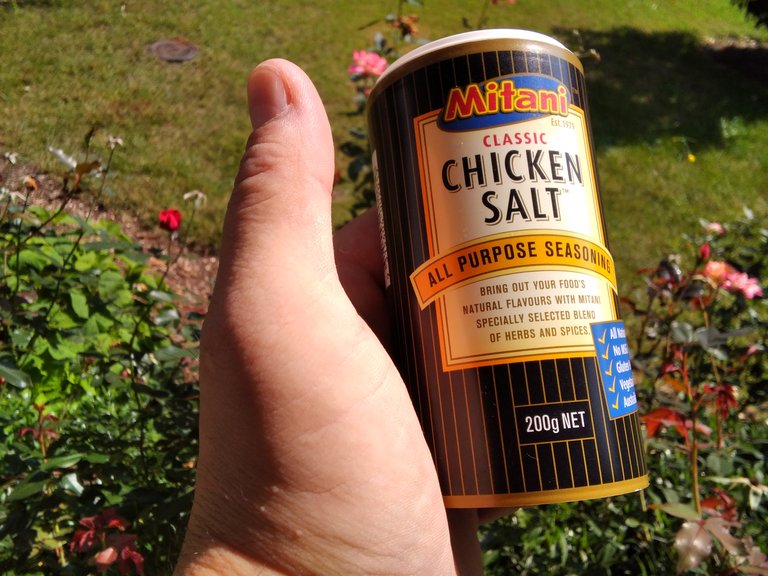 How can a simple seasoning sprinkle transform plain old fries into potatoey ambrosia from the gods! I dunno but it certainly does.
A few weeks ago my friend @galenkp was kind enough to send me some chicken salt all the way from South Australia to South Carolina. A journey of 12,000 miles. Saying thanks doesn't quite express my gratitude to Galen but this post of how Dave made traditional Aussie hot chips is dedicated to the good man and the thoughtful gesture he made.
To start off with in America you won't find at the supermarket any real hot chips. However the next closest thing would be typical steak fries. Now real hot chips are a bit shorter and crispier on the outside while soft and tender on the inside. Steak fries tend to be just tender. However, when in Rome you use what you have on hand.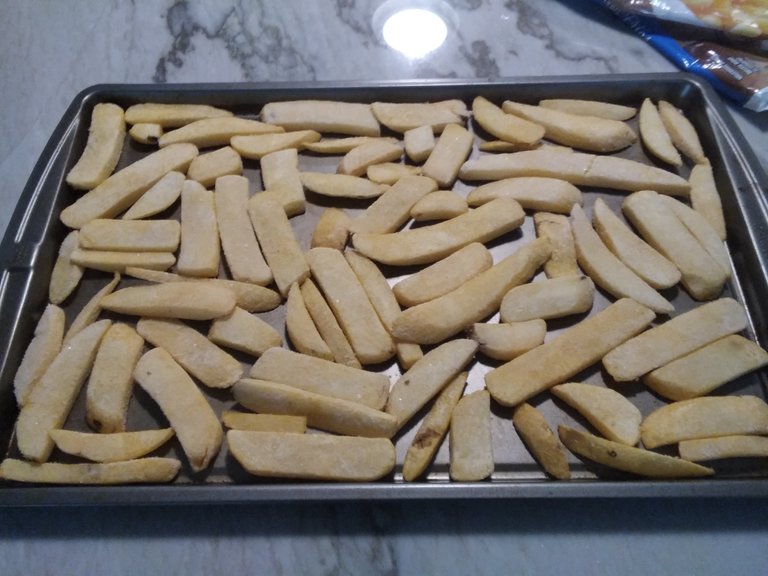 First I coat the steak fries in a bit of spritzed on cooking oil. I'm trying to get them crispy after all. Then I give a generous sprinkle of Aussie Chicken Salt. Toss them chips around a bit and then re apply to make sure they are good and coated.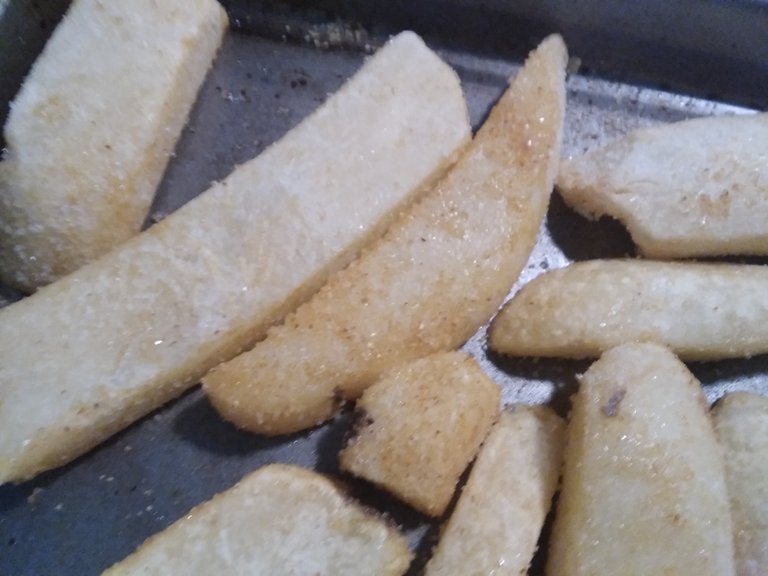 Although they're supposed to be traditionally fried in oil. I don't got none of that sorta stuff in my kitchen. But I do have the next best thing. An air fryer!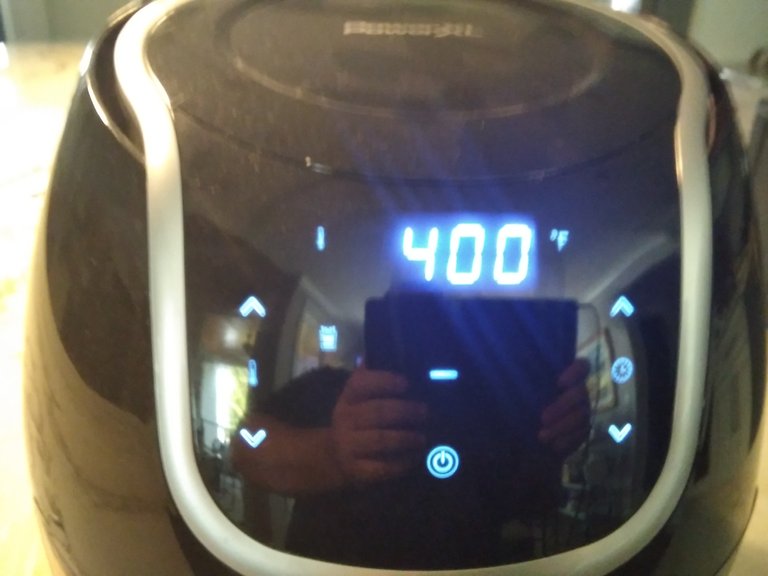 I set the fryer to 400 F and then toss the hot chips into the cooking basket. For 20 minutes they will cook until golden brown. I toss them about half way through.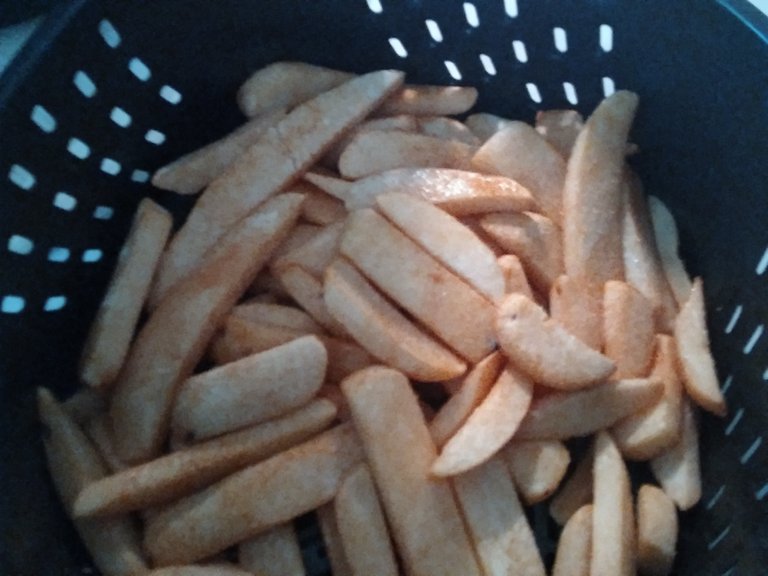 All done! Now to throw them onto a plate with some tomato sauce ( ketchup in my case as again, you can't get real aussie tomato sauce in the states) and enjoy.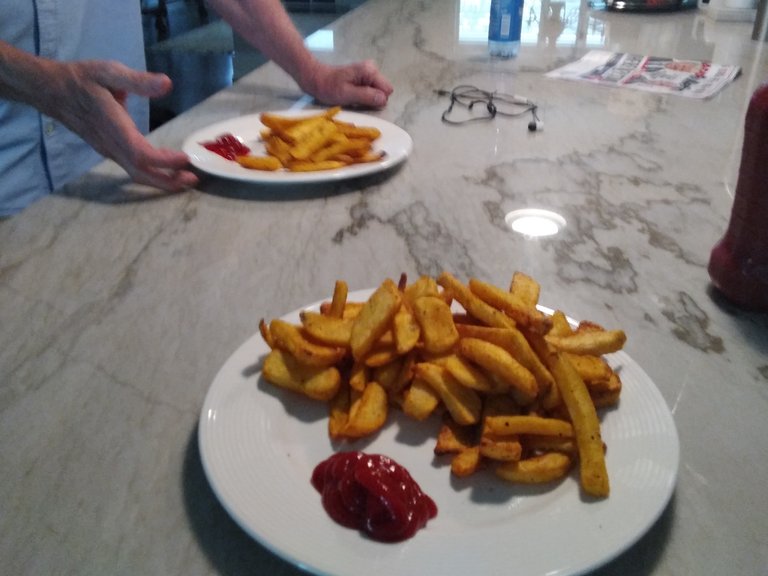 I won't lie these hot chips were devoured in less than five minutes. Yes we ate a whole bag of hot chips. Ok well Barkley the dog got one or two.
---
Hope you enjoyed watching Dave make Aussie hot chips as much as Dave did actually eating them.
---
All pics by hidave