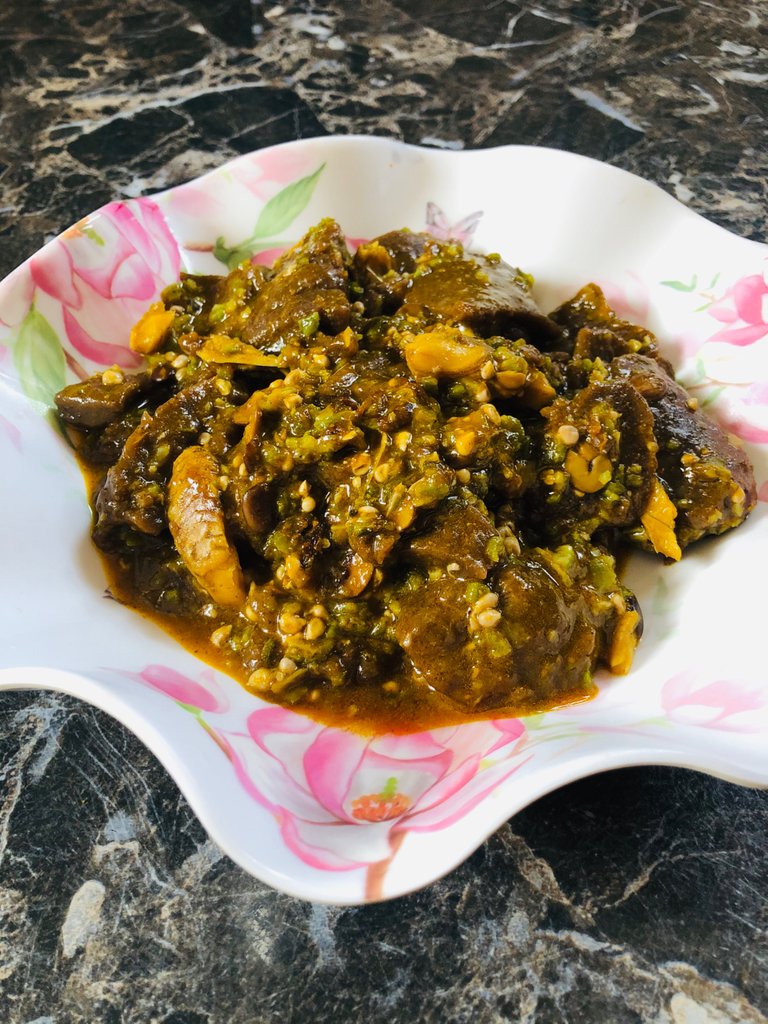 Looks delicious right? It's also very tasteful. Hello everyone, here is my breakfast which I made using Amala(cooked yam flour) and okro soup that I made last night. I hate wasting food, so the ones that are still edible for consumption the second day, I always find a way of recooking it for consumption mostly for myself.
This particular one, I learnt it from my Grandma and it's called "Akasin" (warmed Amala). She normally makes it for me when I was little and I got to love it. Sometimes I even prefer the second day Amala to the first day Amala because it tastes better. The Amala was made by turning yam flour inside hot water on the fire while the okro soup was made using okro, fish, Maggi, Salt, palm oil and grinder pepper. Below I'll be showing you how I made my "Akasin".
ADDITIONAL INGREDIENTS USED.
Half a cube Maggi
Palm oil
PROCESS
Firstly I cut the Amala into small morsels into the pot.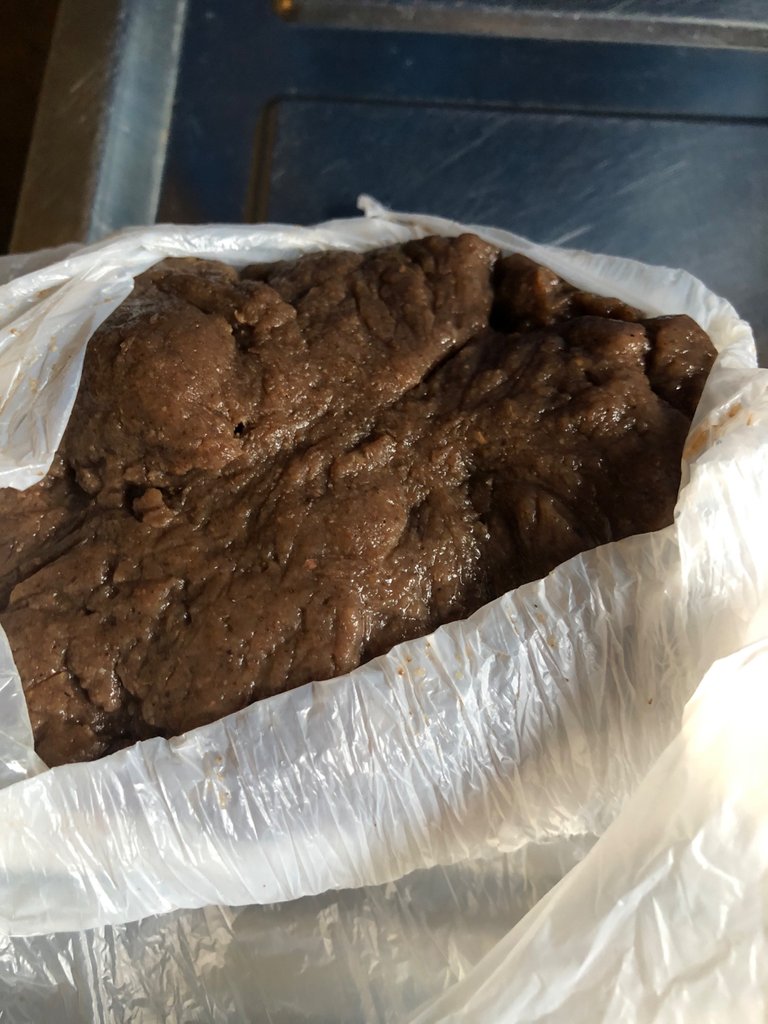 ---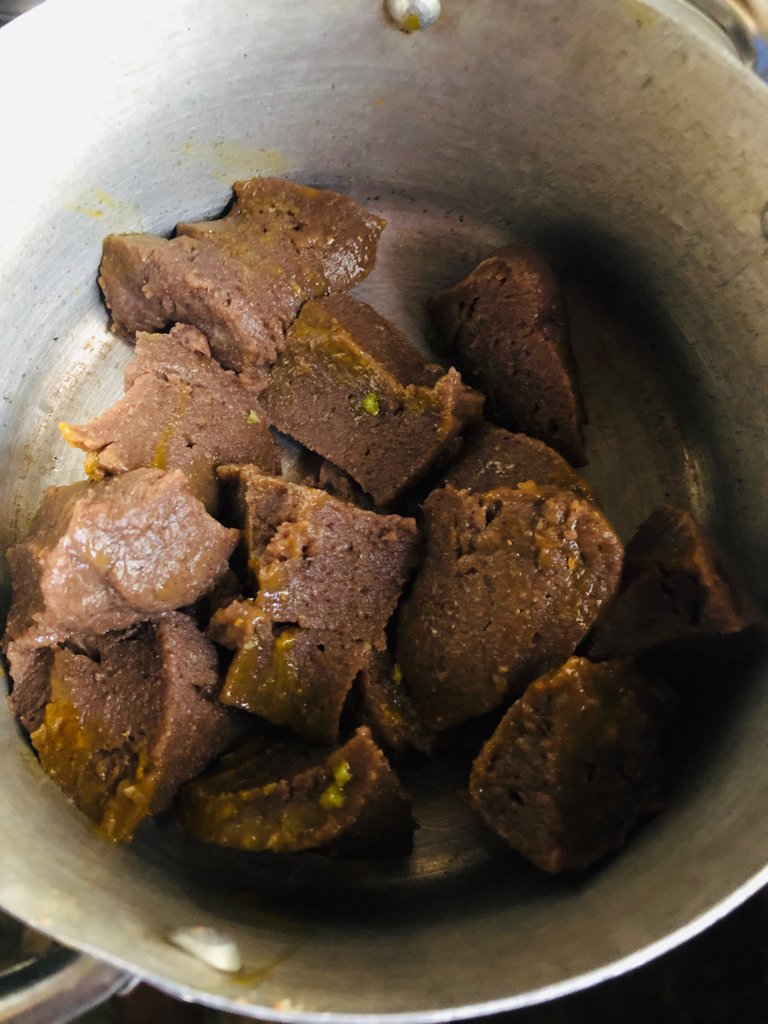 ---
Then I added the soup inside.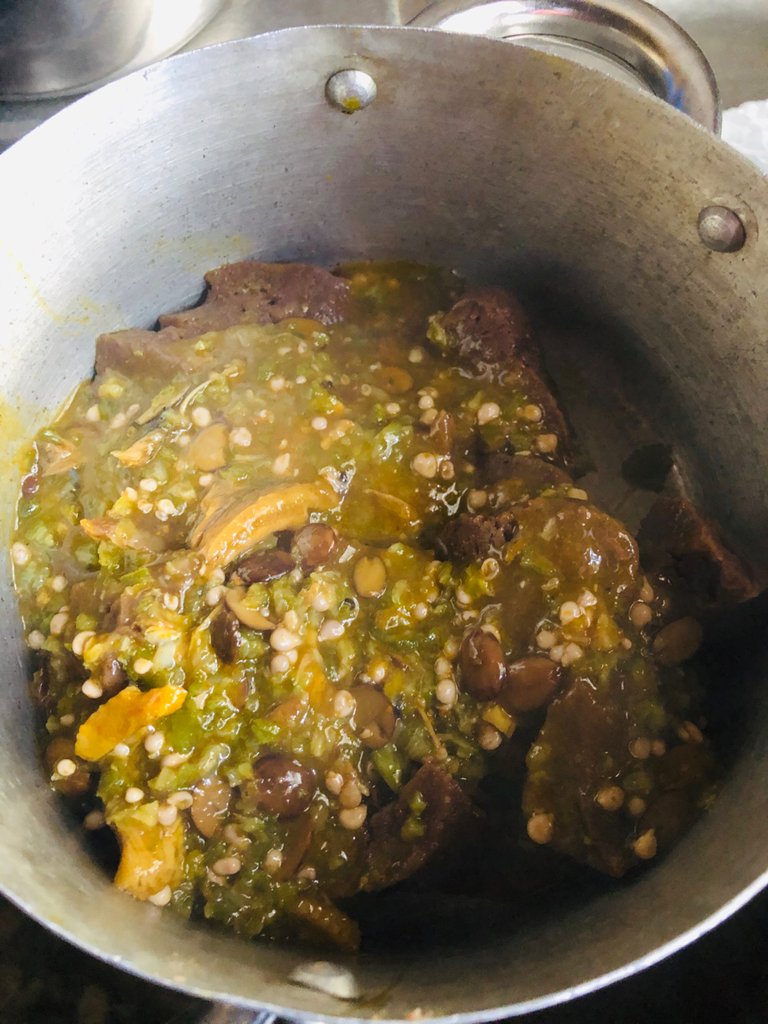 ---
After that, I added the Maggi and little palm oil with it.
---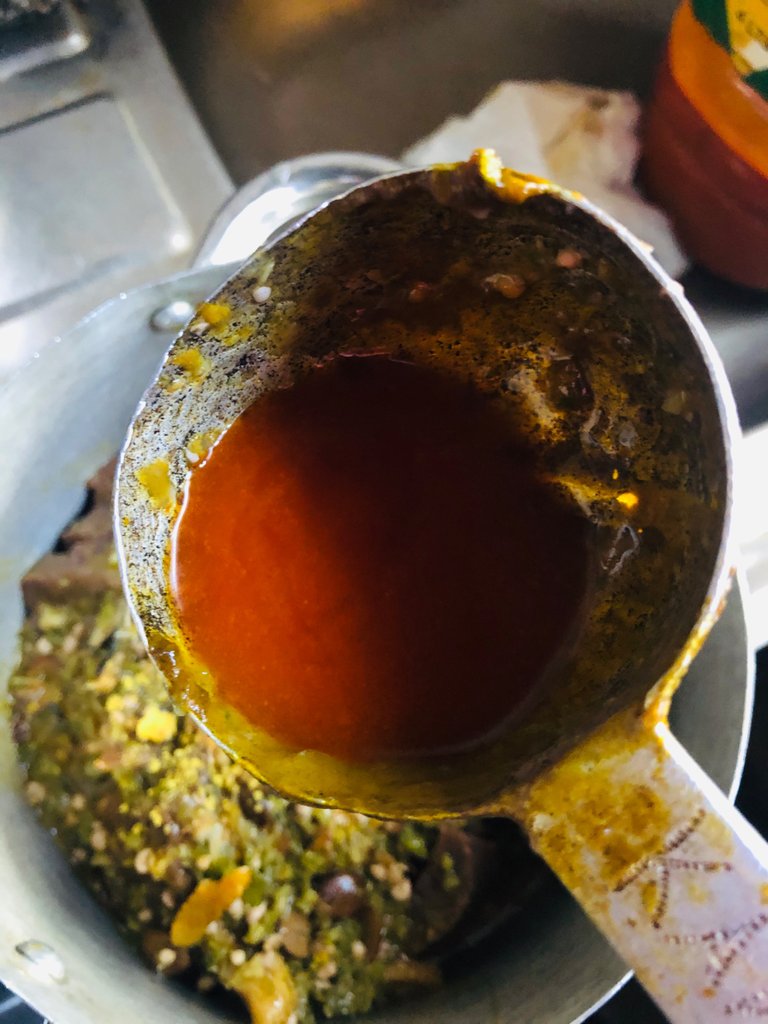 ---
Finally I added little water with it and put it on fire on average it for like 2mins. The time was small because the Amala is in small quantity. The time is in relative with the quantity I'm warming.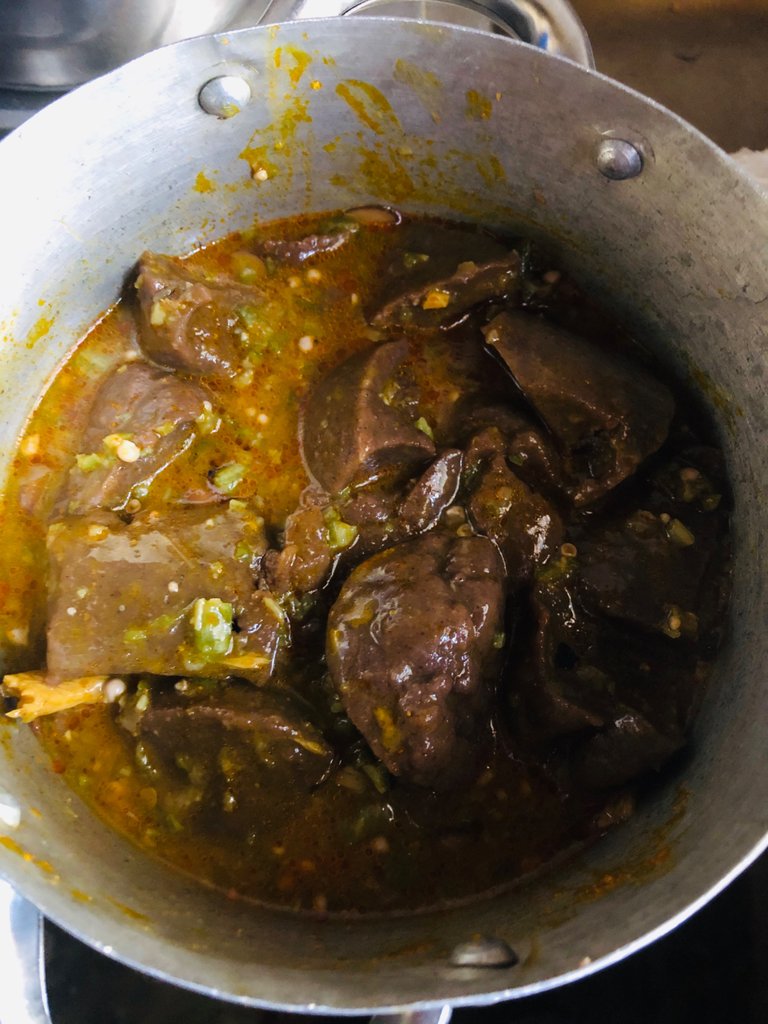 ---
SERVED FOOD.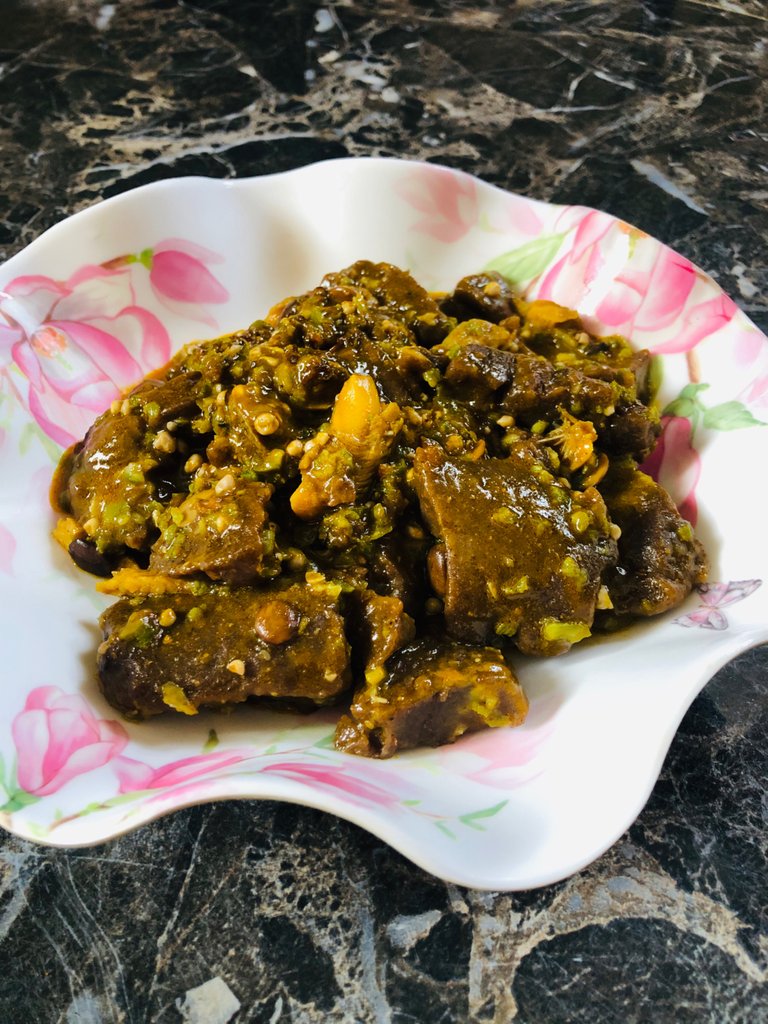 ---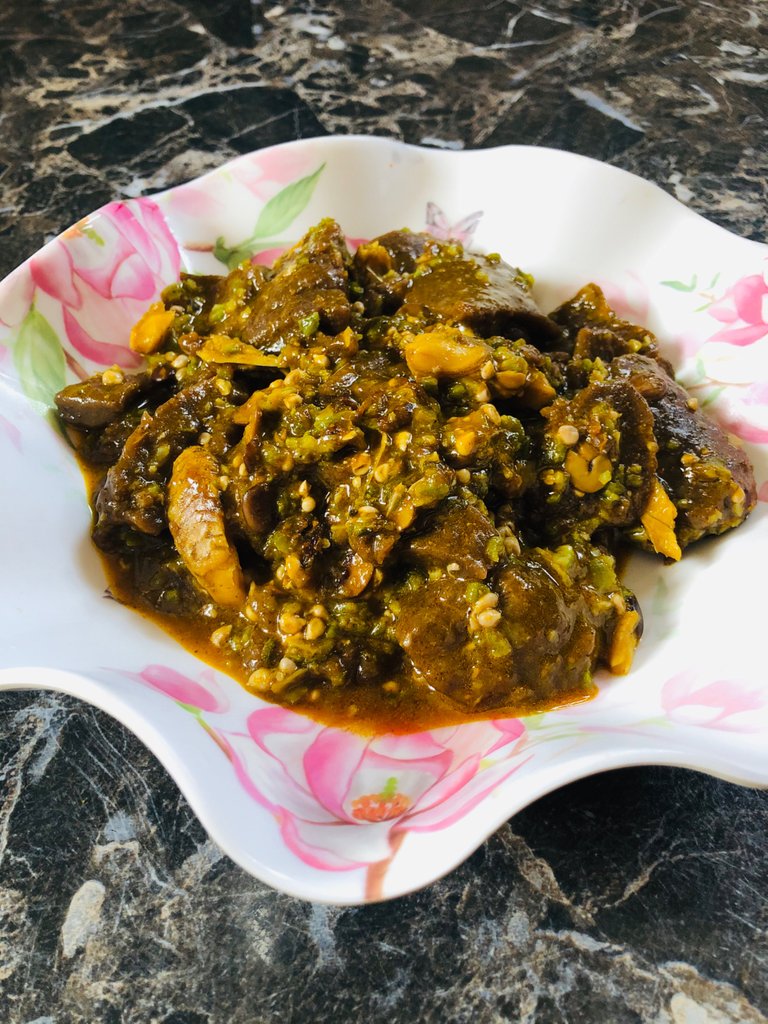 ---
THANK YOU FOR VIEWING MY BLOG.