Good afternoon everyone,
This afternoon I decided to make noddles for my little brothers as they just came back from school. One thing about them is they can't eat noodles that has no pepper which makes pepper a constant ingredient whenever I make noodles for them. Even if the noodles has no extra ingredients as long as pepper is there, they will eat it. Also, I don't like making straight noodles for them therefore, I always try to put extra ingredient that is available at home so as to make it more delicious and I'm always glad when they love and enjoy their food . Most especially the youngest, Mercy he hardly eat so when he does I'm happy.
INGREDIENTS USED.
4 packs of indomie noodles
Crayfish
Dried fish
Vegetable oil.
Pepper
Onions
PROCESS
First step was I cut the pepper and onions, fried it inside small vegetable oil, added water, rinsed dried fish and crayfish to it.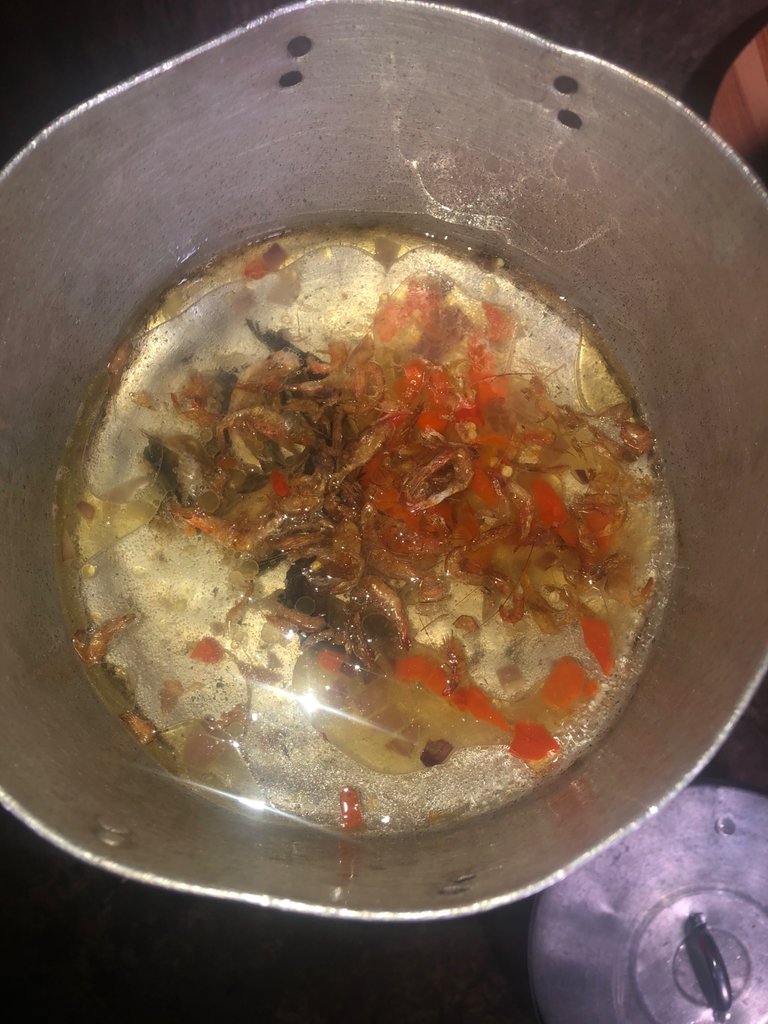 ---
I added the seasoning inside the indomie noodles.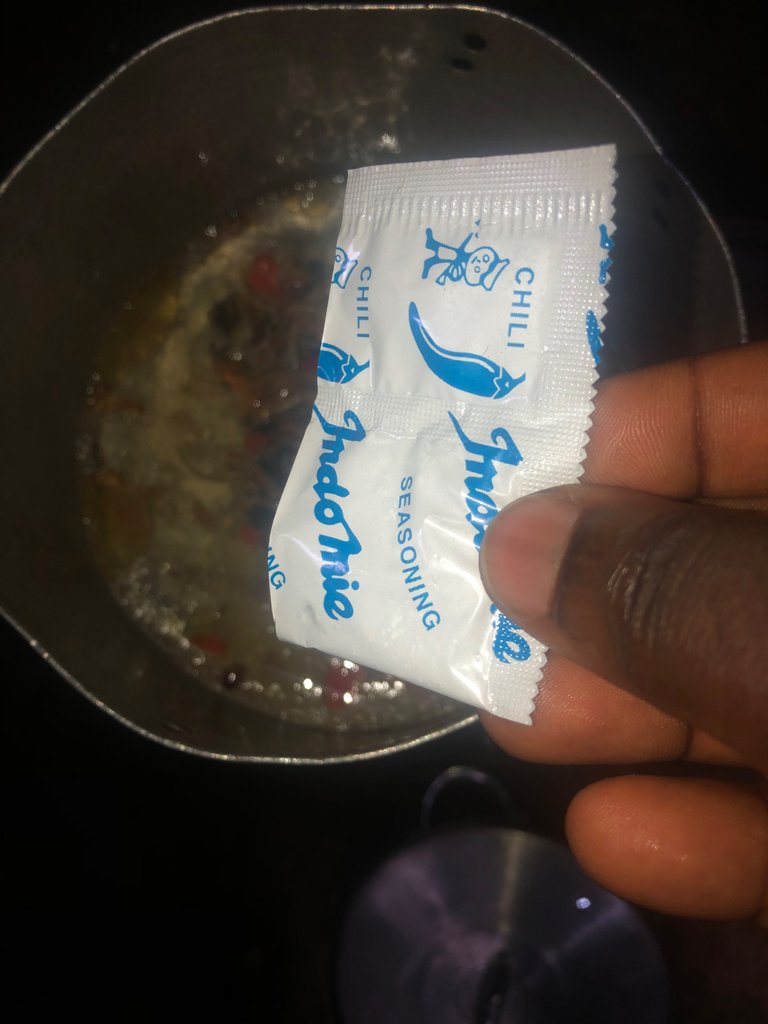 ---
Then I added little more water.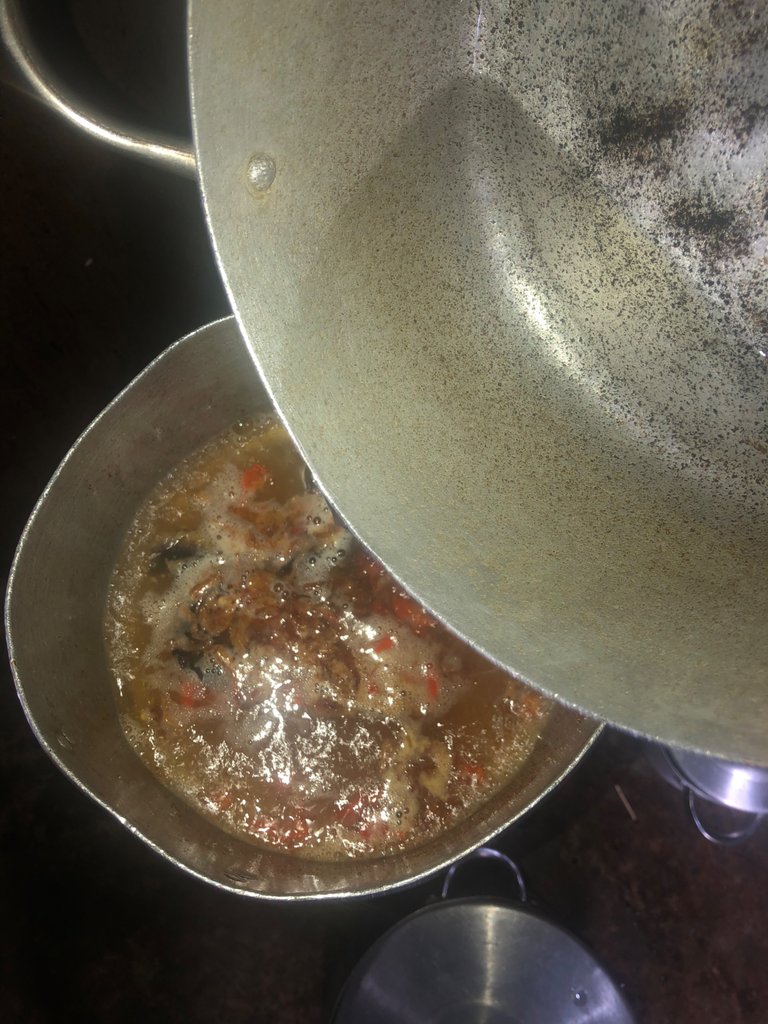 ---
Finally I poured inside the noodles, added little more water enough to cook it, covered it and allowed it to cook on average heat.
---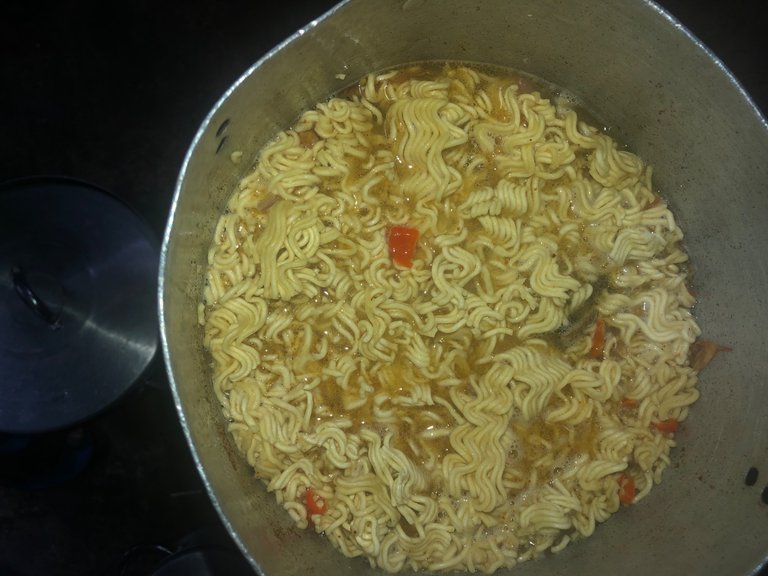 ---
SERVED FOOD.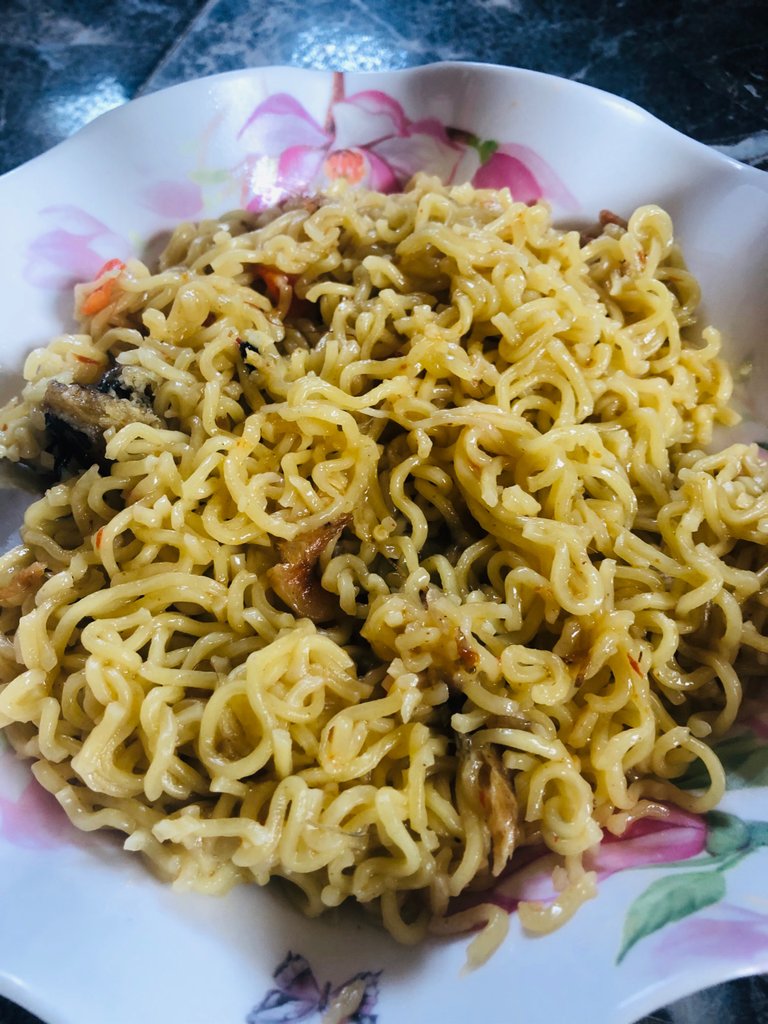 ---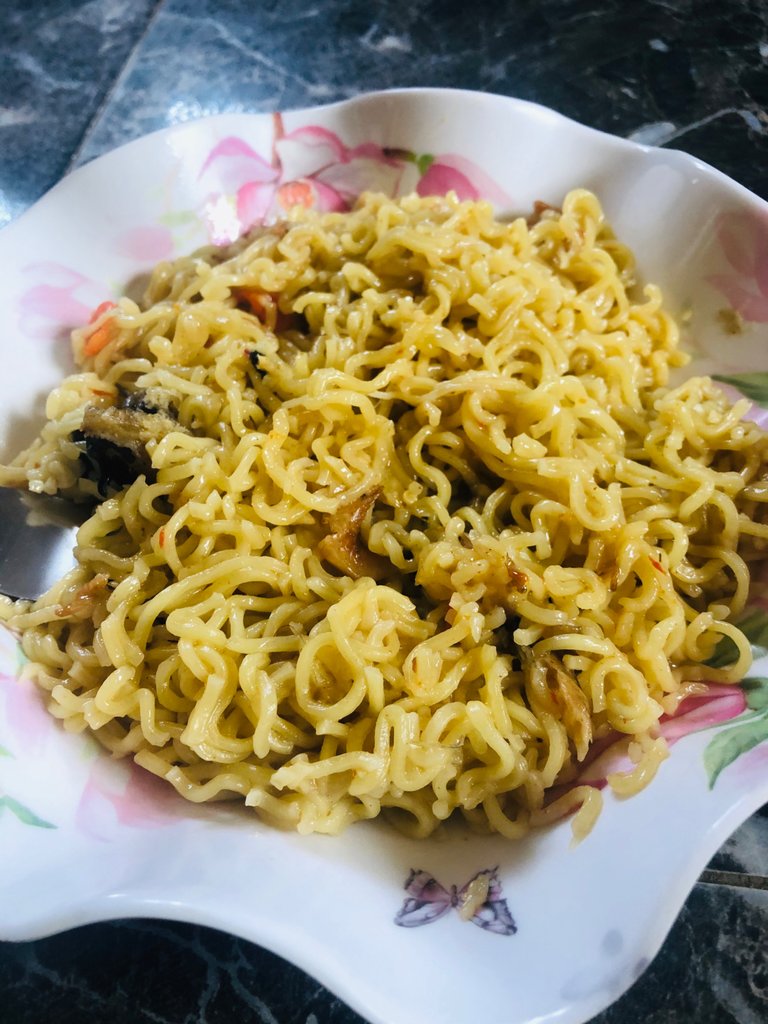 ---
HENRY ENJOYING HIS FOOD.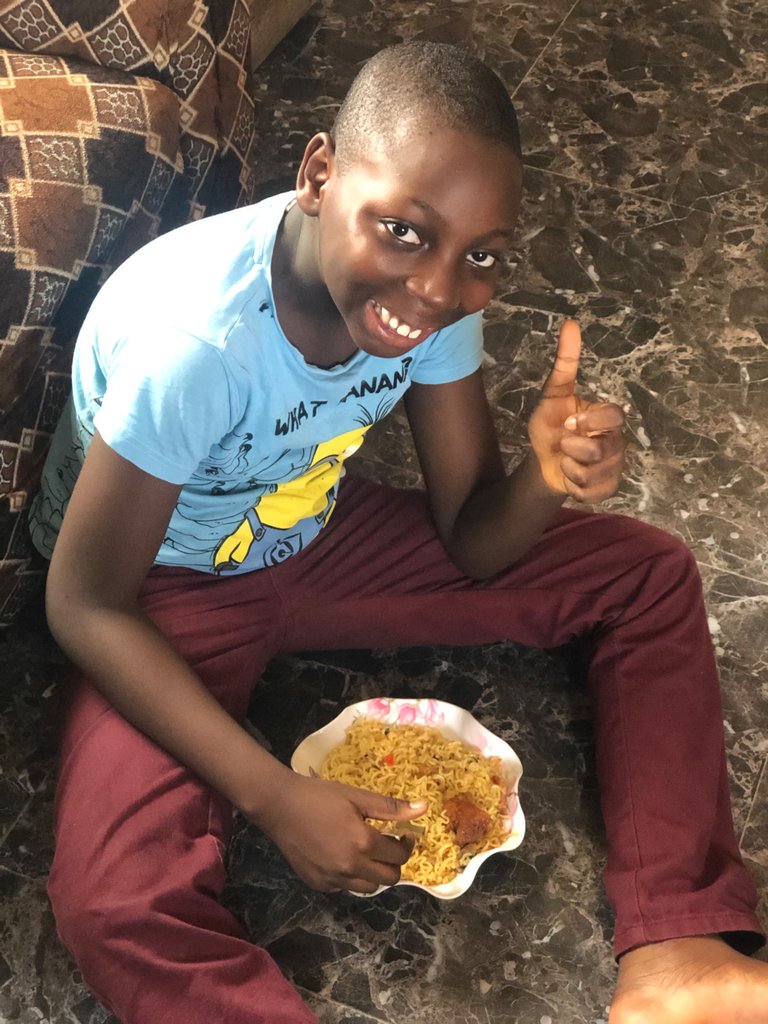 ---
THANK YOU SO MUCH FOR VIEWING MY BLOG AND HAVE A WONDERFUL DAY.