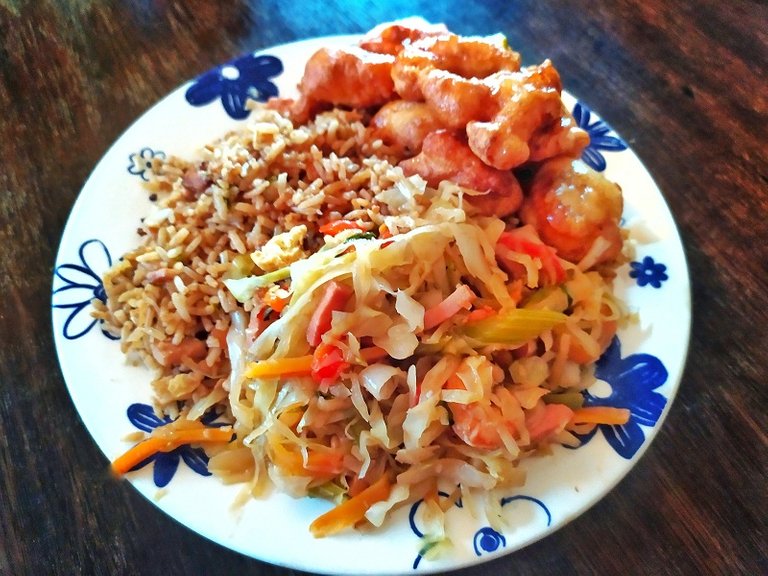 ---
For my Birthday, I wanted some Chinese food. These were not traditional recipes, but common commercial street-kind of food you can buy in my country. My family have managed to learn how to prepare this food, and each time we try to improve. So, the menu was Chinese rice with bittersweet chicken and chop suey with shrimps! That touch of sea food is everything to me.
---
Ingredients
---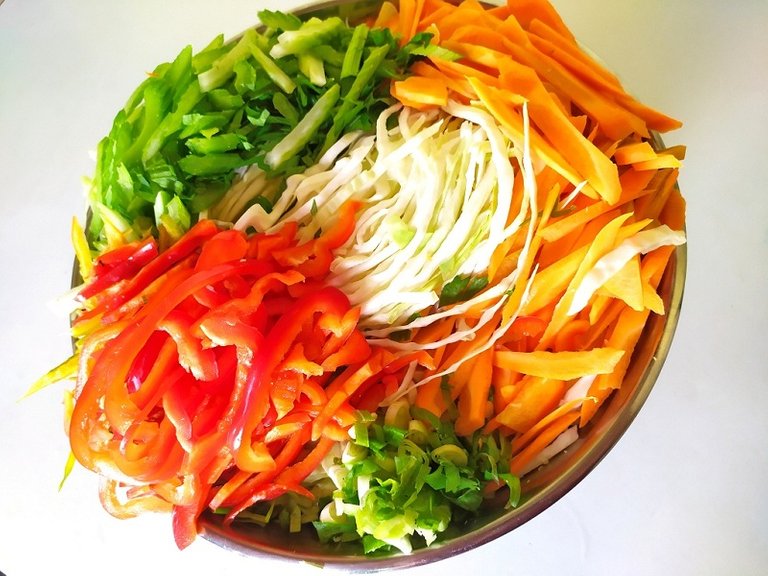 For this Chop Suey I used:
3/4 of a Cabbage (big family here)
1 bell pepper
3 chilli peppers
3 Celery branches
2 carrots
Chives to taste
1 Onion
---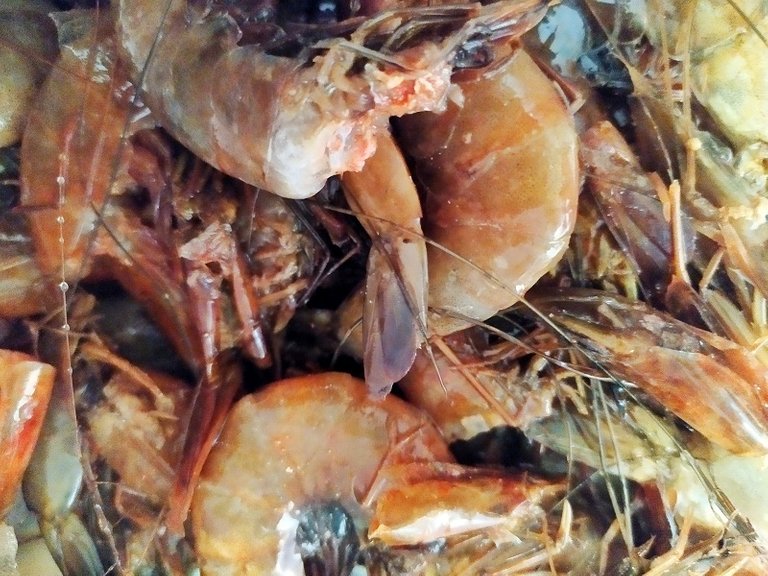 As for proteins I used:
200gr of Ham
200gr of shrimps!
The main seasoning ingredients were:
Soy sauce with mushrooms
Ajinomoto and salt
Oister Sauce
Cornstarch
Garlic
Ginger
---
Preparation
---
First, I placed some vegetal oil on the pan/wok. after heating it for a while, I added the ham and chives. Then I added the cabbage cutted in strips. This was followed by the peppers and carrots. The idea of making this in the order describes was to "crunch" the first ingredients and give time to the cabbage to release some water while reducing itself at the same time.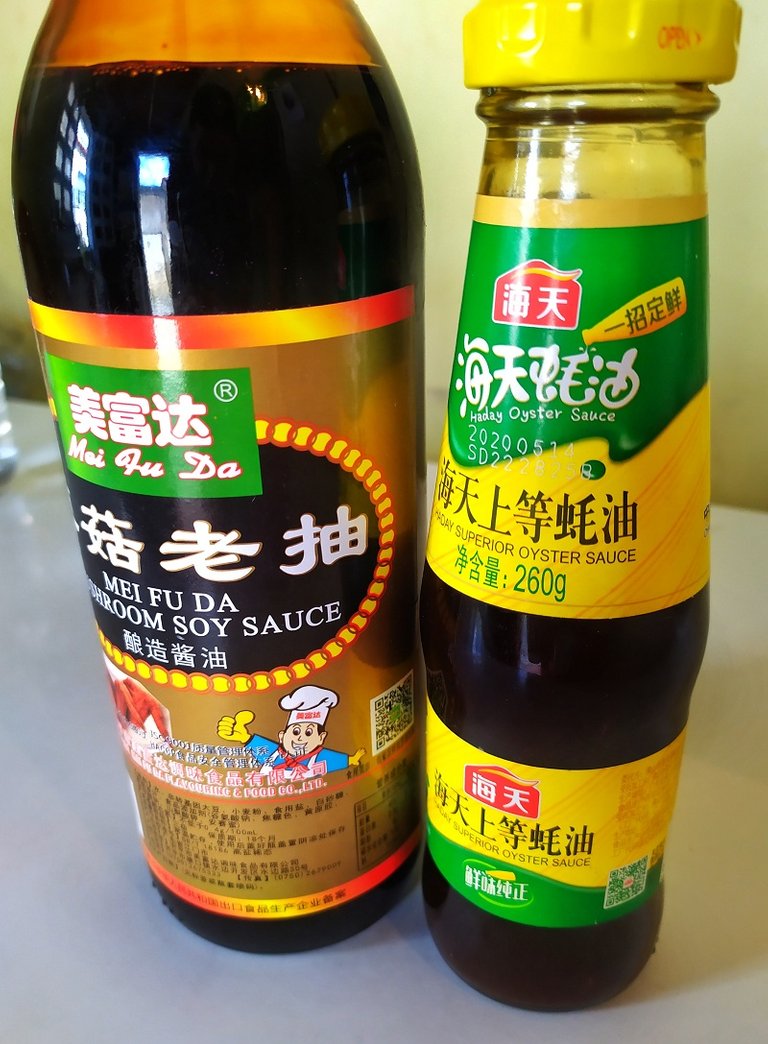 After some minutes, I opened a space in the center for adding the seasoning ingredients. I added the soy and oister sauces, salt, ajinomoto, garlic, and ginger. I don't point out quantities because I work the dish by taste trying to find a balance of flavors. FInally I used 1 spoon of cornstarch to gather the fluids.
After mixing everything till the harder ingredients (celery and carrots) are soft enough, I added the shrimps previously cleaned and cooked on boiled water. I added a little bit of the water to the Chop Suey. I cooked for five more minutes and it was done!
It is important to mention this version of Chop Suey isn't so fried or cooked that fast. The amount of oil was minimal and the cabbage was well cooked. Its preparation took about 20min.
---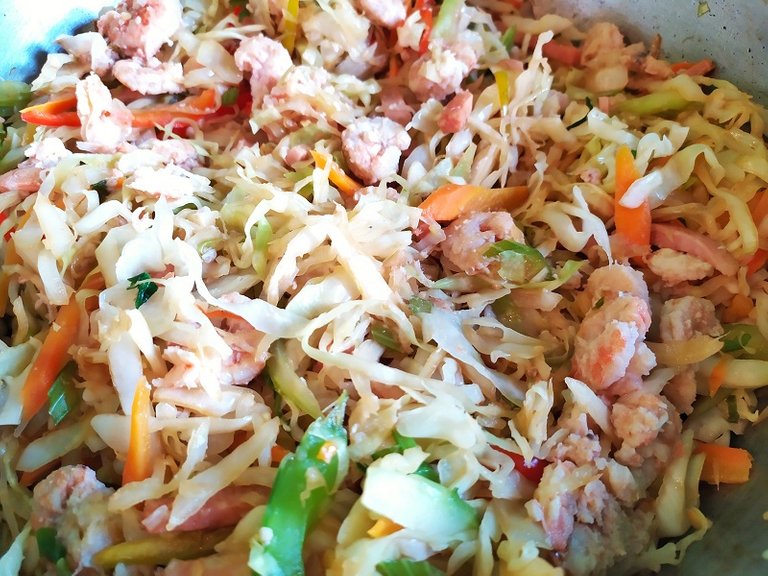 ---

@gaeljosser
Redmi note 7 camera
Photos edited with Snapseed.