Hello Everyone☺☺☺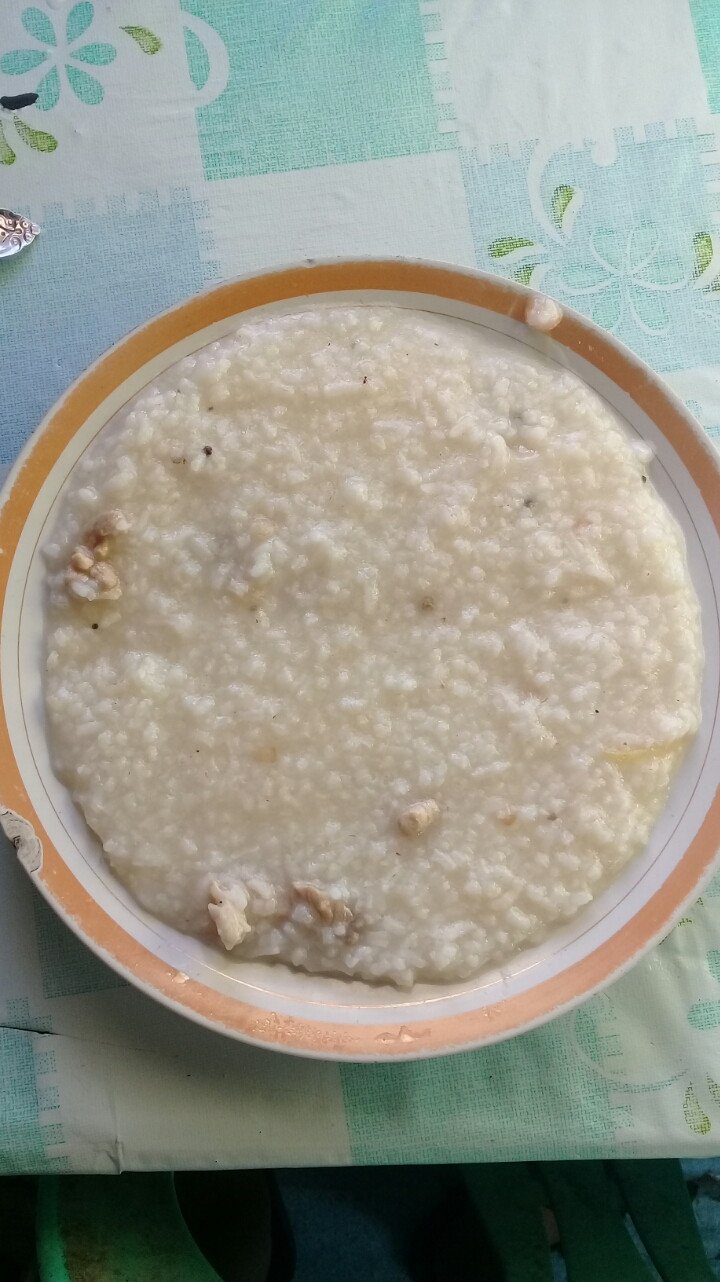 I have here another Easy and delicious cooking steps☺☺☺.So set back in there and read till the end.Since I have a visitor which is my boyfriend and at the same time it's our monthsarry I prepared "My Version of AROZCALDO" for our breakfast.Yesterday he told me that early this morning he should be go home so I prepare this very early.Now let start☺
INGREDIENTS:
Rice soup
garlic
onions
ginger
black pepper
seasoning (I used Magic Sarap)
oil
salt
pork and chicken (its up to you if you used only one.)

PROCEDURE:
1.Make a rice soup.By making this just put more water and a rice.Let it boil until it cooked.

2.Prepare the pan with oil,turn the fire into medium heat and then saute garlic,onions and ginger.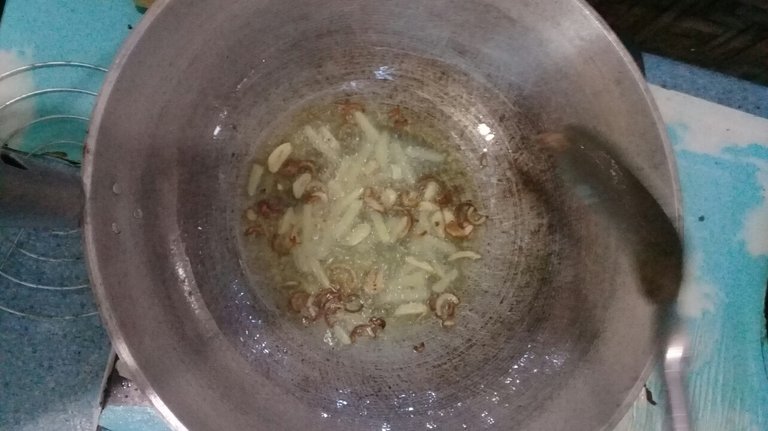 3.When the garlic and onions turn to golden brown put the chiken and pork.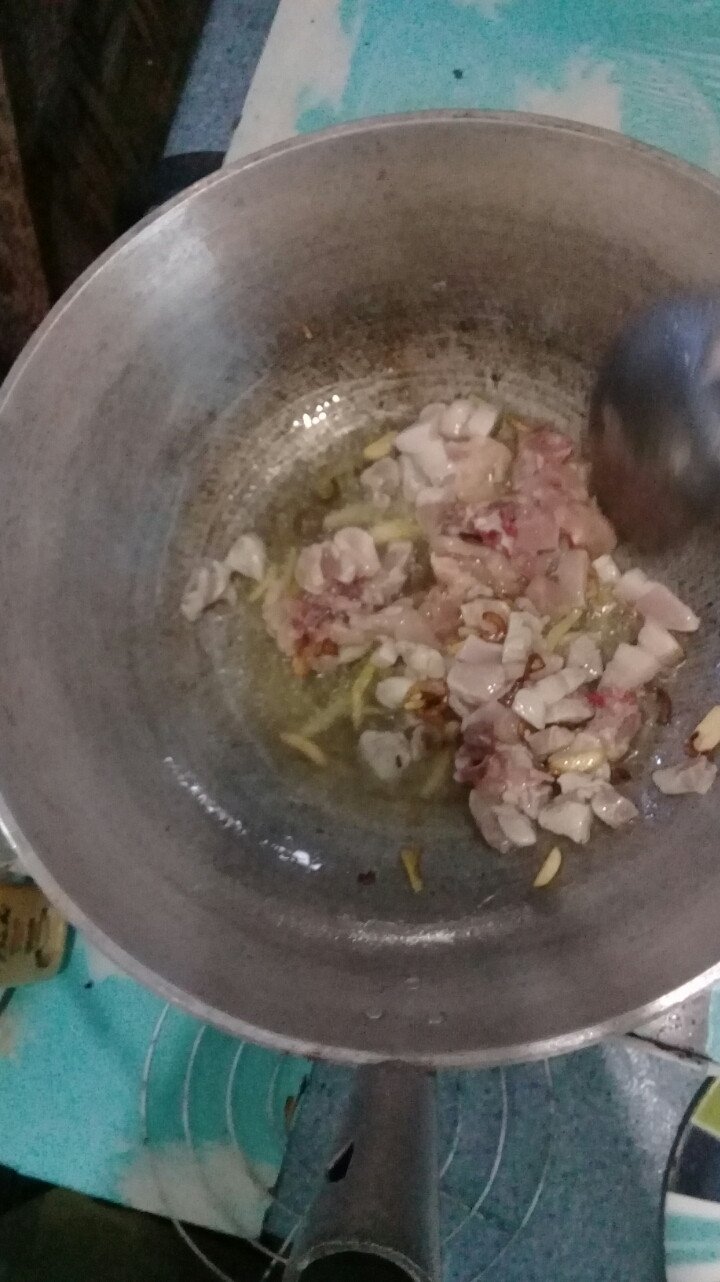 4.If the pork and chicken became tender pour the rice soup into the pan.Then mixed thoroughly.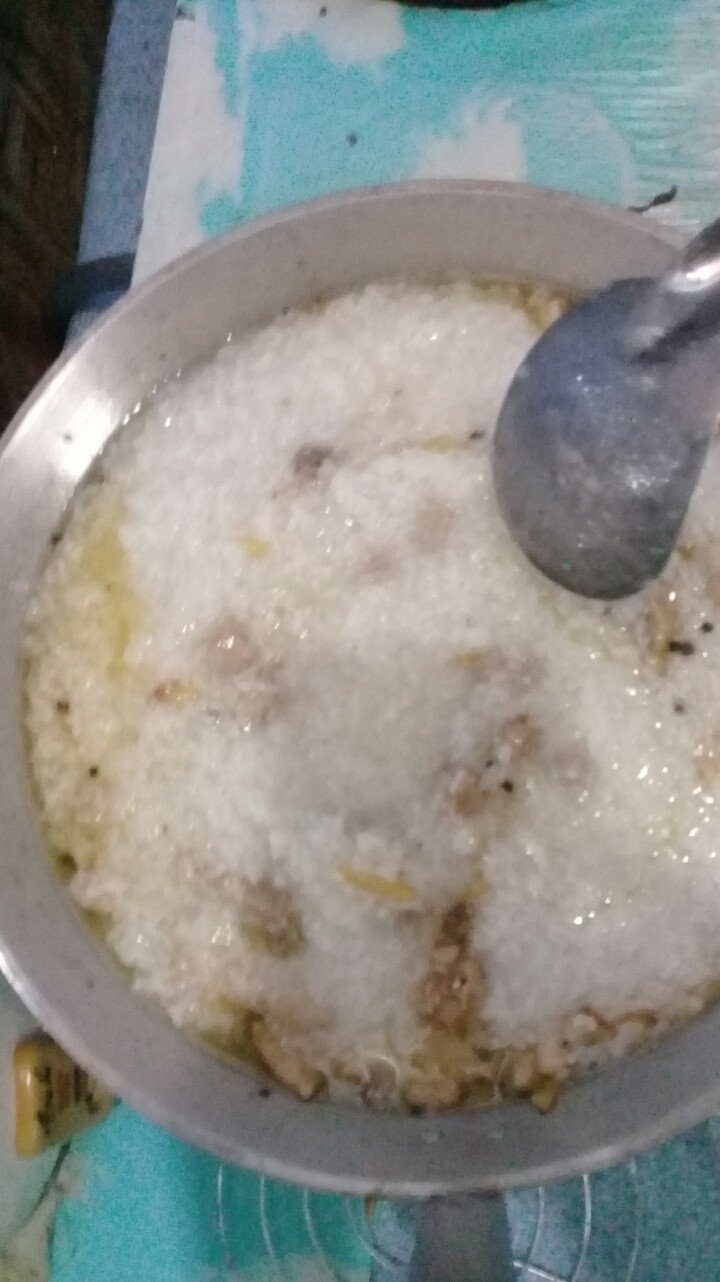 5.Now put the other ingredients which is black pepper,seasoning and salt to taste.
6.Once the taste is good.Turn off the fire then Serve.
That't it everyone.It's really easy to cook this dish.It is also a healthy food.Some of us here in the philippines this menu is mostly serve during "Feeding Program" in the school's or barangay's.Most children really love this.I just remember back when I was in college we held a feeding program in a kindergarten school which is there school was located in a Barangay Hall.This program was one of our school requirements.We are so happy seeing those children eating arozcaldo.Some of them said "I want some more"☺What a happy feeling that in this little way we made those children smile.So much for the throwback.😂lol😂
Okay lets go back to the present.Our breakfast now is ready and we eat together.My boyfriend and my father and thank God they say that it is delicious .Since we still have more left, I let my boyfriend bring it to there home so that his parents,brother @betbet and nieces have this breakfast too just like us.Im hoping that they gonna love it too.☺☺☺
Thats all everyone.Keep safe always.Take care and God Bless.Thank you everyone for your unending support in every blog I made.See you in my next cooking session.☺☺☺
truly yours,