These cookies are GOOD! So, so, good. They were an instant hit. The texture of them is so different too…it's almost like a brownie, but has the chewiness of a cookie. Top that with mini chocolate chips throughout and a delicate shell of powdered sugar and you have the one thing that's going to derail any diet plans you had.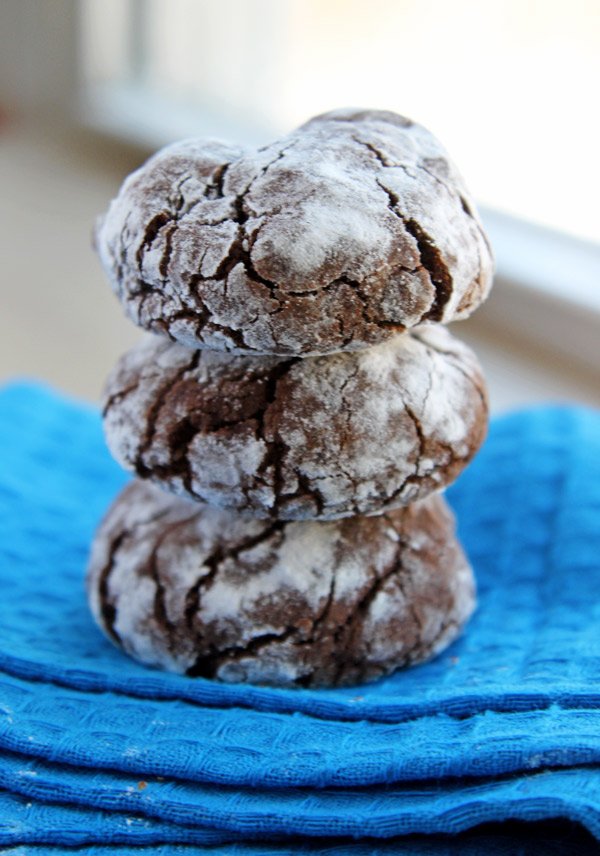 Well, maybe not. Why? I replaced half of the butter with applesauce, making these only 100 calories a pop. Serving size: 2. For some reason, having two cookies in one sitting feels devilishly decadent.
And since these are mocha, I sort of had to put some coffee in there. However, cookies rarely have any liquid added to them at all so I had to resort to my next option. I searched around online and found that instant coffee seemed to be the ingredient of choice. I didn't want to make a trip to the store, so I improvised.
I don't know if you've ever heard of Momofuku Milk Bar, but they have these compost cookies made with coffee grounds in the dough. I decided to go this route and was sort of wary when the cookie dough tasted the slightest bit gritty, but let me tell you: it worked SO well! The coffee taste gets sort of subdued while baking and melts perfectly into the chocolate, giving it an extremely rich taste.
These are in my top five for sure!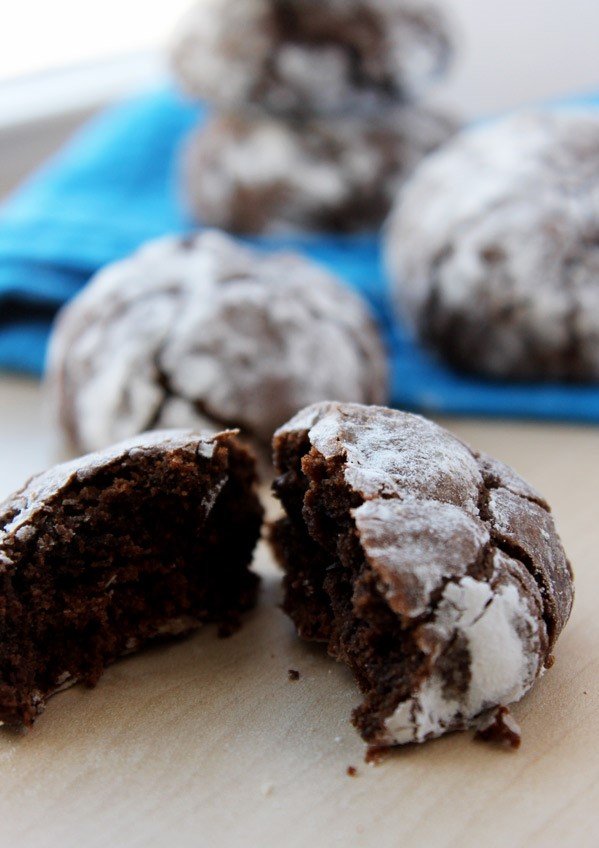 Mocha Cookies Recipe
Ingredients
3/4 cup all purpose flour
½ cup unsweetened baking cocoa
¼ teaspoon baking soda
pinch salt
½ cup sugar
½ cup brown sugar
4 tablespoons butter
2 tablespoons unsweetened applesauce
1 egg white
1 teaspoon vanilla
1/2 cup semi sweet chocolate chips
Instructions
Combine the first four ingredients into a small bowl, stir to combine.
In a mixer fitted with a paddle attachment, cream together the sugars, butter, and applesauce.
Add egg white and vanilla, mix until completely combined.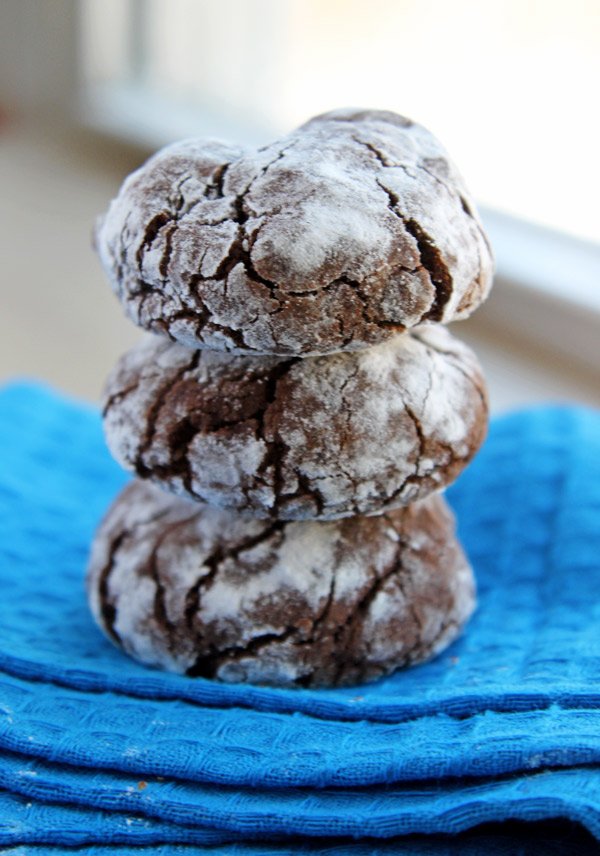 Gradually add the flour and cocoa mixer, mixing on low.
Gently stir in chocolate chips and chill for at least thirty minutes.
When dough is chilled, scoop out a tablespoon of dough and roll into uniform balls. Roll each one into the powdered sugar and place onto cookie sheet.
Bake cookies in an oven preheated to 350 degrees for 8-10 minutes. The cookies will appear to be slightly underdone, that is normal. I like my cookies to be slightly underbaked, bake longer if you prefer a crispier, well done cookie.
Let cookies cool a few minutes on the baking sheet and transfer to a wire cooling rack.