Prepareing a tasty lunch: Maggi (Noodles) with Tomato sauce😋🍜
Hey foodie
How are you,I hope you all are doing good 👍
So, I was sitting like this and I felt hungry around 12 noon, so I started thinking what to eat Then I went to the kitchen and started thinking about what to eat so that my hunger could be satiated.
Then suddenly I thought why not make Maggi(noodles) and I opened the drawer and took out the pack of noodles and went to prepare it.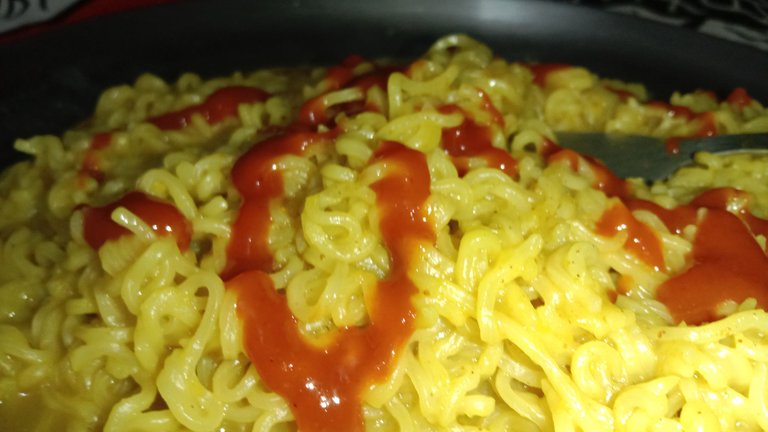 These are some ingredients which used to make Maggi.
A pack of maggi (noodles)

Maggi masala (include in pack of noodles)

Salt (According to taste)

Vegitable (Actually i don't like vegitable in maggi)
Basically the name of this noodles is Maggi and it is the favorite of Indian and quite famous noodles But it is not famous like that, it is famous because it is very easy to make and also very tasty.
Preperation
So, I took 2 pack of maggi And then I put a bowl full of water on the flame to boil.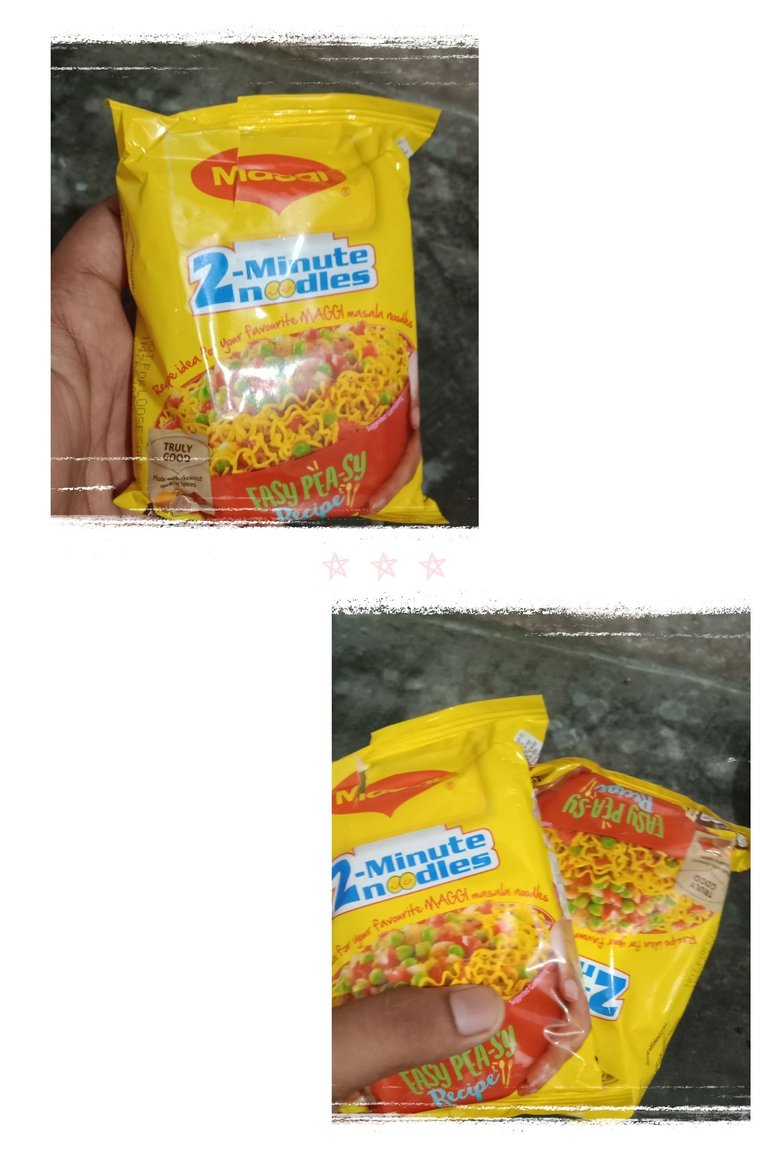 And then after that when the water came to a boil, I tore the packet of Maggi and put it in that hot water So that that hard Maggi becomes soft and it becomes soft in around 30 seconds.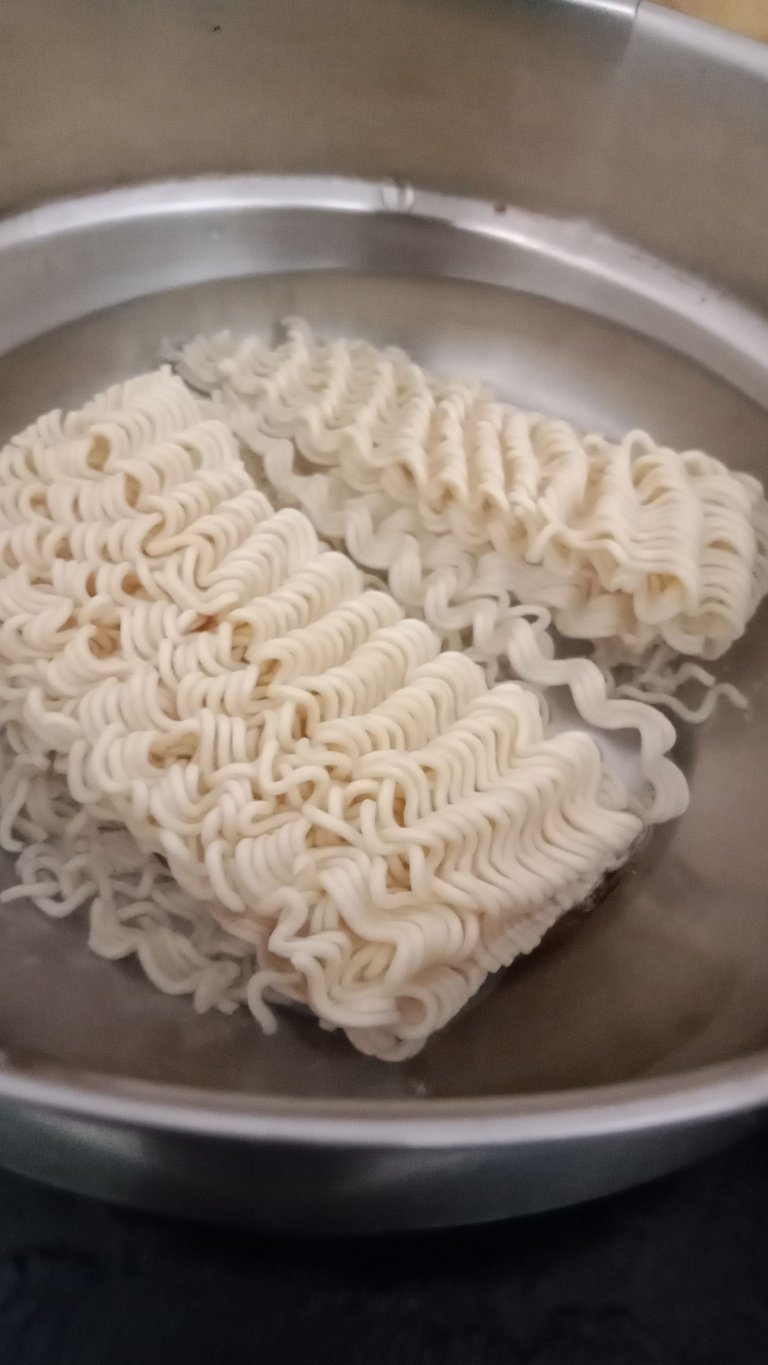 And then simply I put that Maggi masala in it which remains in that pack and then added some salt to it as per taste.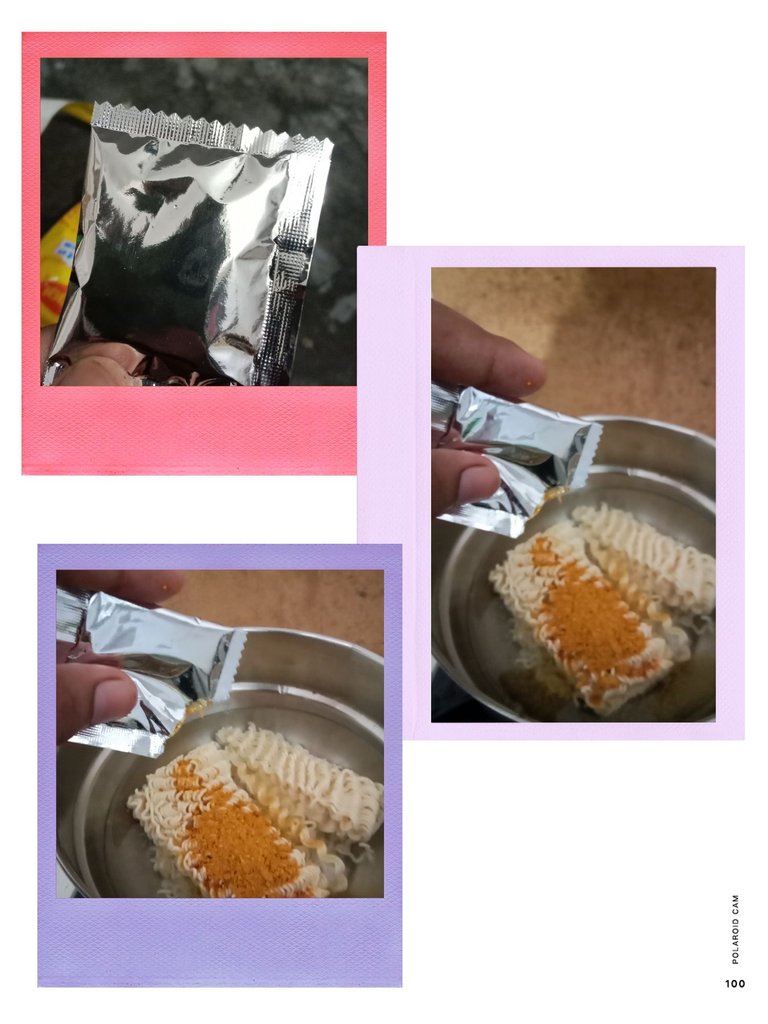 After these whole process, Maggi is almost complete, this process takes around 2-3 minutes.
Then serve it and at last I put tomato ketchup on it.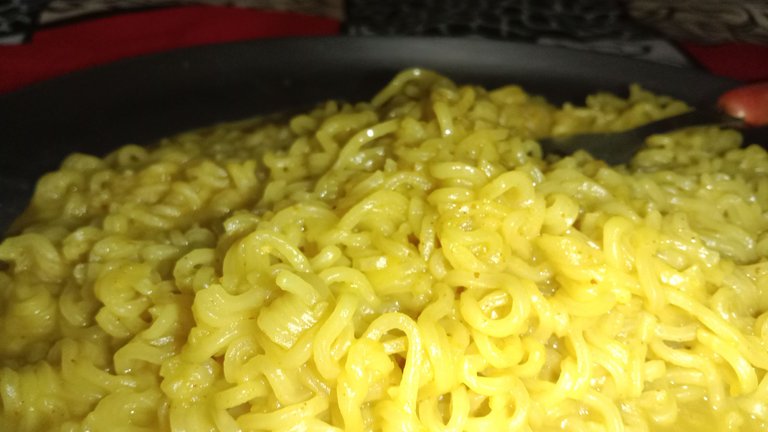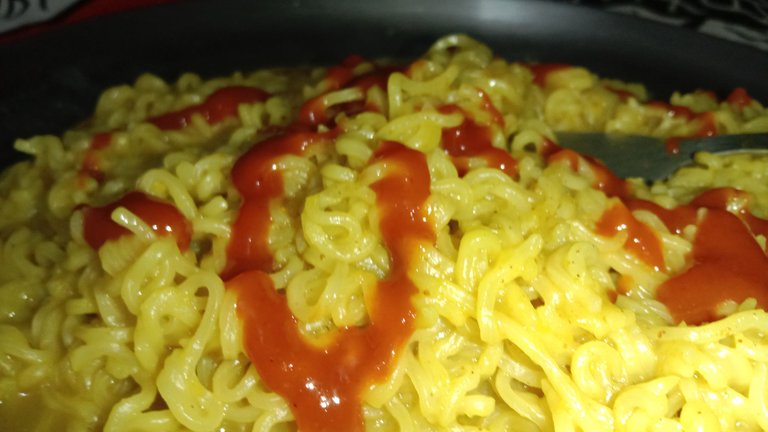 So this was the process to make Tasty Maggi which is quite simple, so East is make.
I hope you all loved it 💜
Thankyou so much guys for showing interest towards my post/Content🧡❤️
Please Don't forget to give a big thumbs up👍👍
Also leave a comment in comments section🥰🥰
Spread love 💕☺️

---
---