Hello all! I'm back again! Back what? Again? Well well, once again I would like to introduce your what I've found, a traditional food from my home state Perak. This time, not only from the same state, but from the same town where I was born, IPOH! A place that well known for it's good food.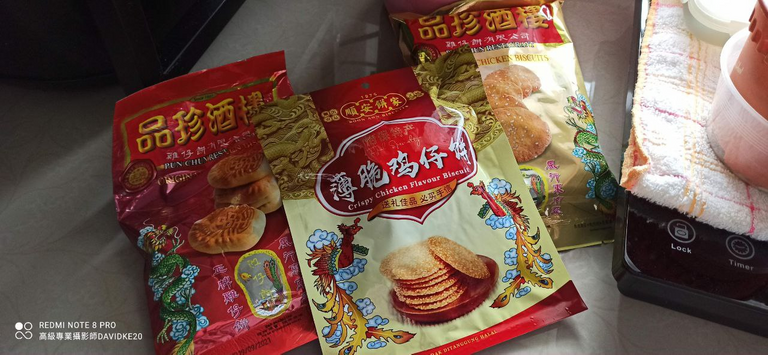 I have mentioned in my previous post about the "no chicken" biscuit, they call it chicken biscuit because back then post war, life has been pretty hard for the survivals, and there's not much of a meat we can talk about. Some research even showing back then, people had to live with $2 for a month, with a family of 10.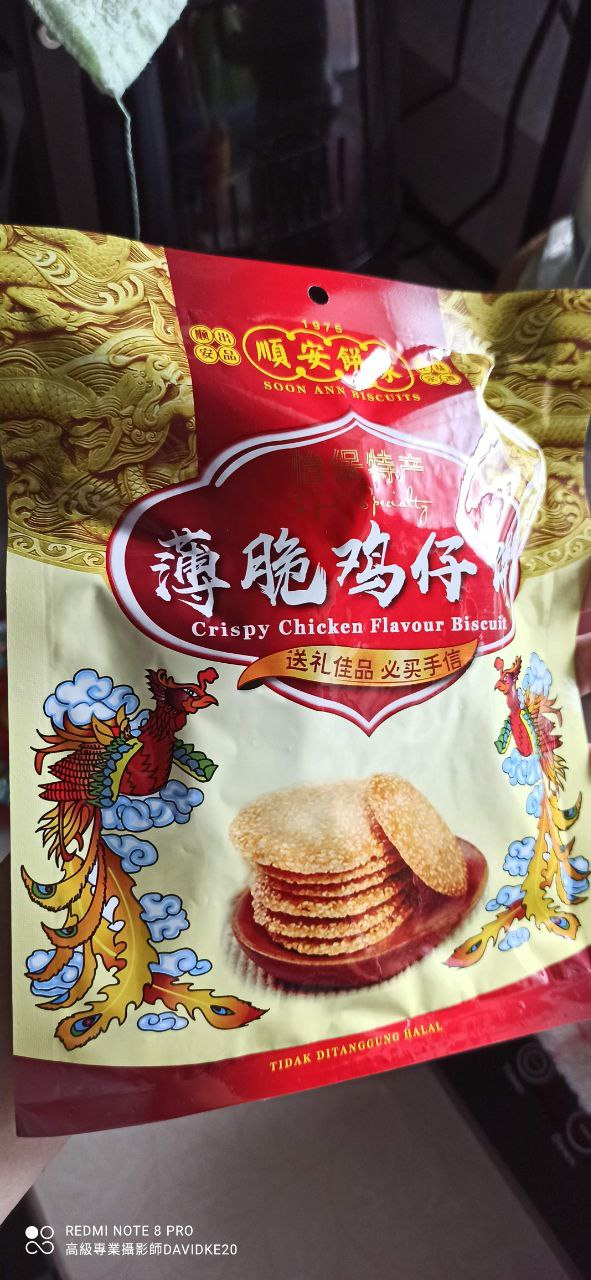 Naturally, food needs to be produce in lower cost, so everybody can afford to eat it. Puducherry is the kind of lavish lifestyle of the rich. Especially pigs, there's just too much wastage to this animal, some of the part people doesn't really consume it, so the poor will be able to obtain these unobtaineum such as pork lard(pig fat) and use them to infuse to the dough they made. Note that the packaging stated at the bottom, "TIDAL DITANGGUNG HALAL", it simply means it's not meant for muslims.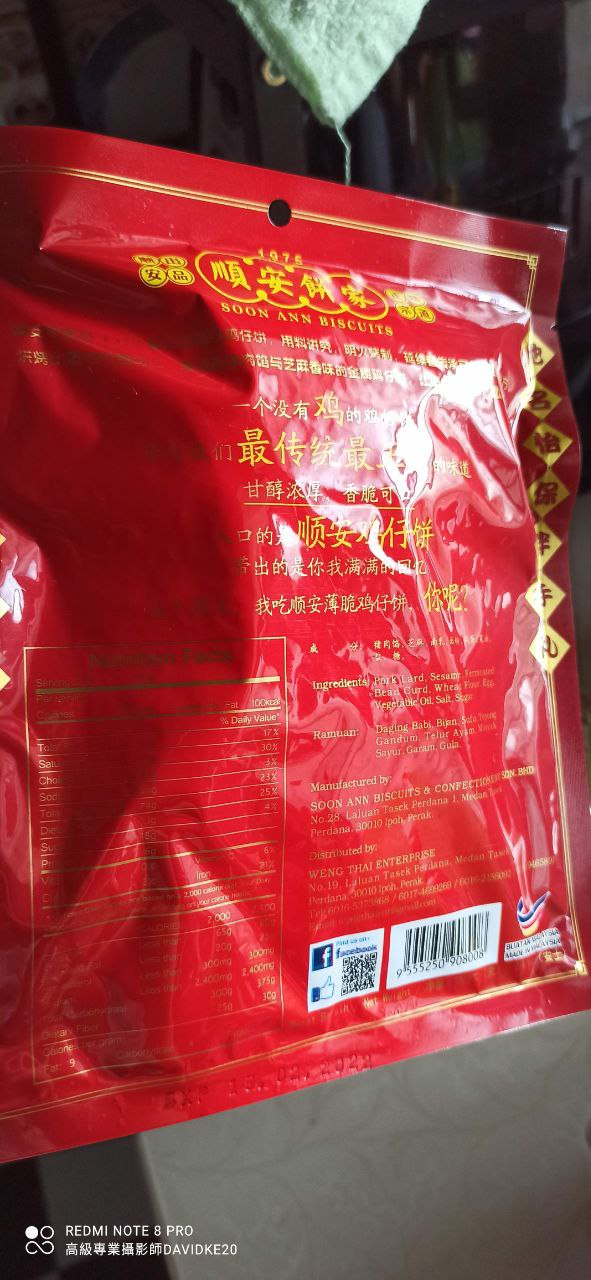 Turn it to the back of the packaging, you'll see a lot more stories, nutrition fact that is not so accurate, and do take note on the fine print. There's no indication anywhere saying that the Chicken Biscuit is made of Chicken.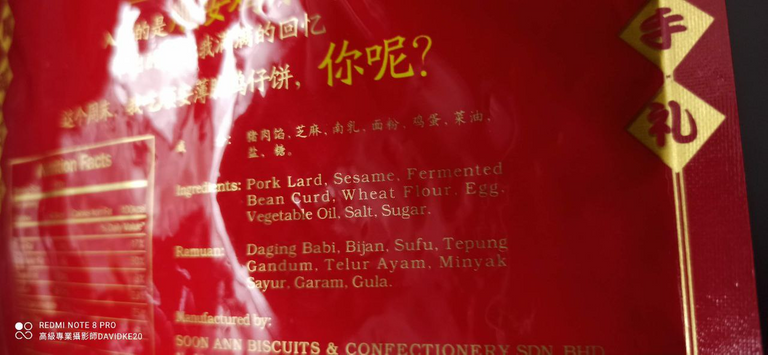 Some of the main ingredient are, pork lard, sesame, fermented bean curd, wheat flour, egg, vegetable oil, salt and sugar. Isn't it funny? Well, not that funny. Back then, Chicken Biscuit is a huge part of the serious business. Chicken is simply too expensive, and they're needed to lay eggs. So, if the Chicken Biscuit has anything to do with Chicken, then the egg it is.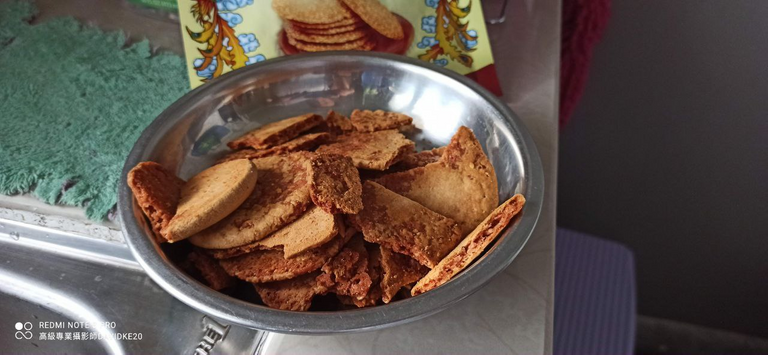 This particular packaging is directly from my home town, I can still remember where the factory is. After long travel to here in the capital of Malaysia Kuala Lumpur, the biscuit already crushed. How I wish I have one piece of them in good shape, apparently there aren't one.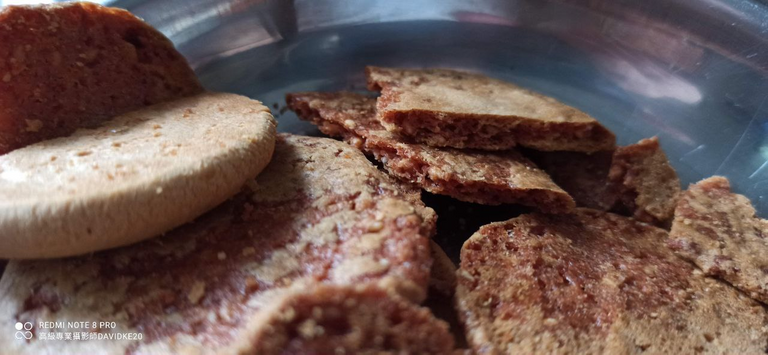 This is the "tourist version" that I liked most when I was a kid. I know this is not the most traditional' traditional food, but it is traditional for me since I ate this when I was a kid. With every bite in my mouth, I'm chewing back to many years ago. I can still smell the ricer cooker when my mom cooking rice in the evening.
Sometimes, it's not about how traditional it was, it's what kind of memory we had in our mind. It's a tourist version, but I like the crunchiness.