When was the last time you ever seen this kind of restaurant setup? Frankly, even 10 years ago when I visited China back in 2011, I couldn't find this type of old school restaurant. I was fortunate enough to being introduced to this old shop in Ipoh Road where the surrounding has been restructuring and developing more high rise building, and new rail station has been blocking these area. If I weren't brought here by friend, I wouldn't even know it exist.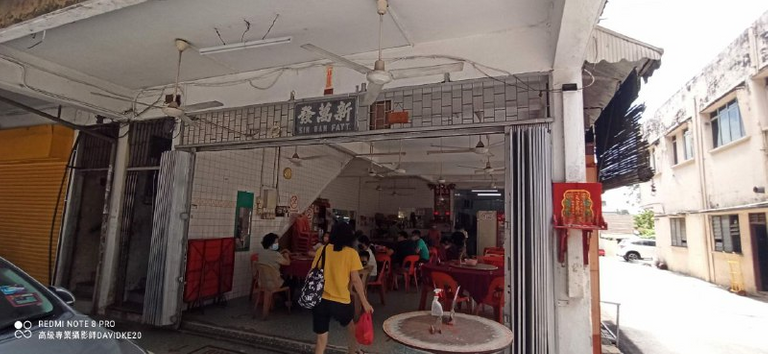 Restaurant located right in front of the rail way light rail station, which currently still under development. Getting in to this row of shop become a challenge. If you're not using GPS, it's very easy to overshoot.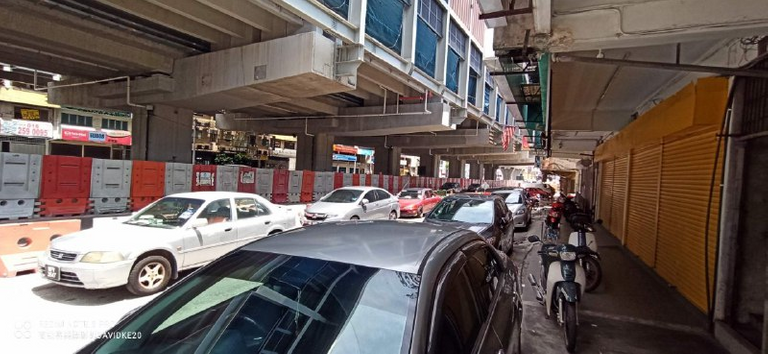 Parking space in front of the shop are very limited. If you don't get a parking spot, don't wait or the people from the back will us their honk, and you'll be instantly getting famous over the street.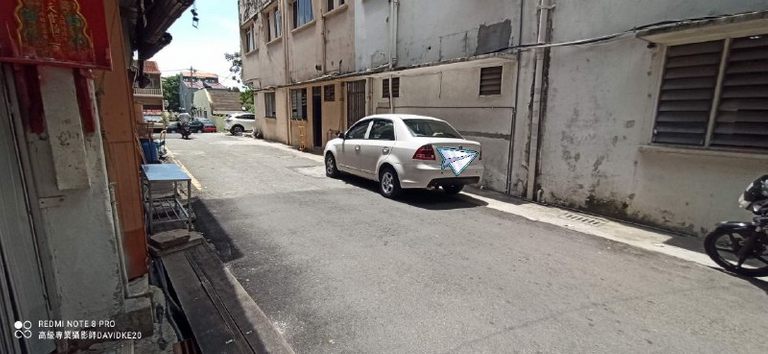 Instead, you can roll forward, and by the end of the road you'll have to turn left and there's still some available space for you to park. Even if this fire lane were full, do not worry as the road behind got plenty of parking space.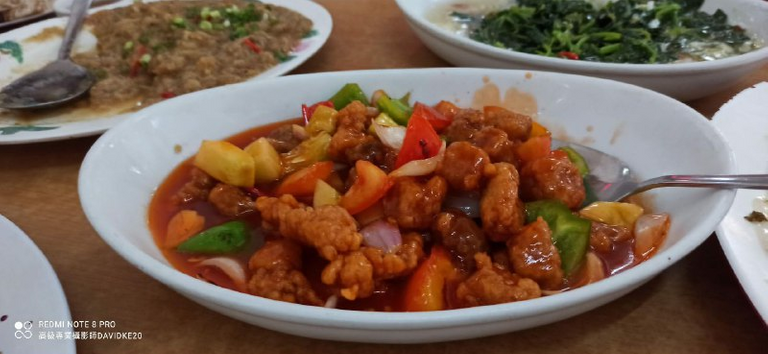 We order a bowl of sweet and sour pork for the kids. The pork being cut into cubes, fried with high heat and short time so it's to be sure the meat is crunchy at the same time doesn't feel too dry. Added with the sweet and sour sauce, made this dish super popular with younger children.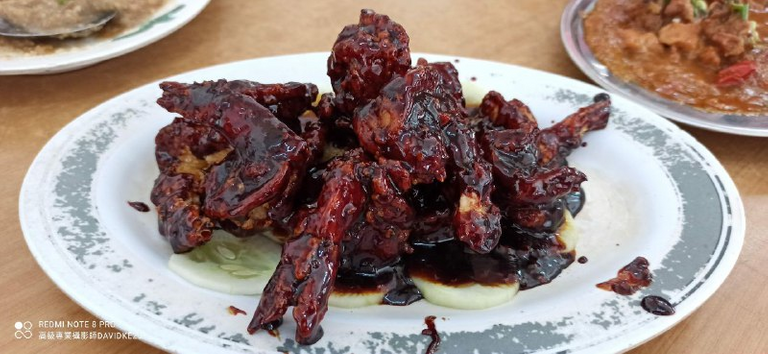 Followed by Soy Sauce fried shrimp with plenty of caramelized and sticky sauce. I believe they use oat to paste on the shrimp before putting them into the frying pan. Taste seriously impressive, and I tell you that you don't even wanna waste the shell, because majority of the sauce are stuck on the shell.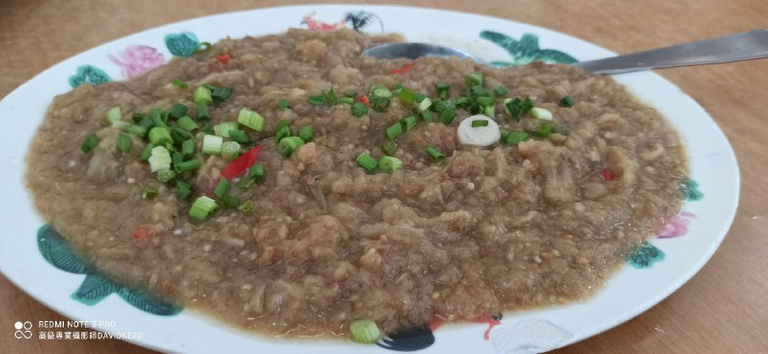 Followed by a plate of brinjal paste with minced dried shrimp. This plate of paste, is a perfect dish for those who wanted to take a quick bite, grab some rice and this is the type of food that goes really well with white rice!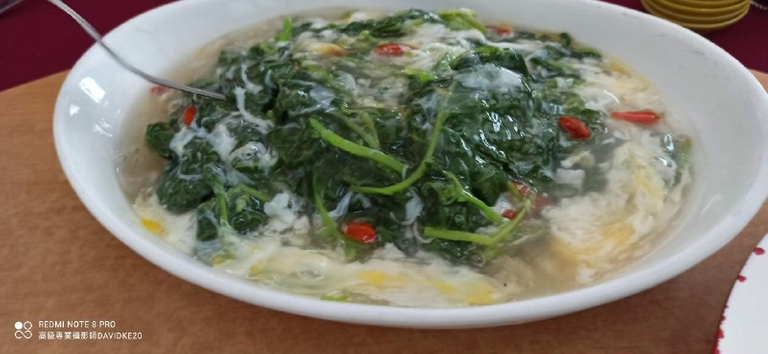 Sister was saying she needed some green stuff. Instead of going plain green, the floor manager recommend us to fried the vegetable with eggs, I'm telling you the egg sauce from the vegetable dish will literally make you eat another bowl of rice.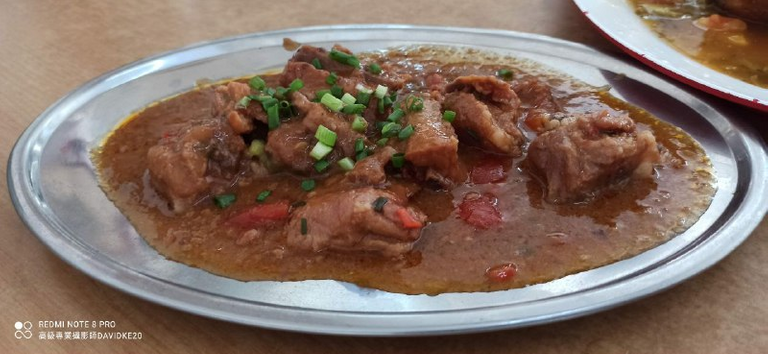 We also added another plate for braised pork rib. Not exactly sure what sauce they use to cook this, but definitely have plum in it! Very fruity, a little bit spicy, and the meat are seriously braised to an extend the meat will automatically detach from the ribs.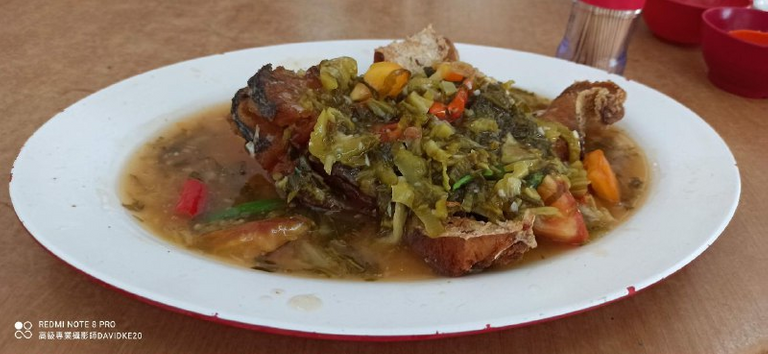 Finally, we also got ourselves a plate of deep fried snapper with cured spinach. It has a little bit of the sour taste, savory flavor from the cured spinach, and the fish is also very fresh and sweet.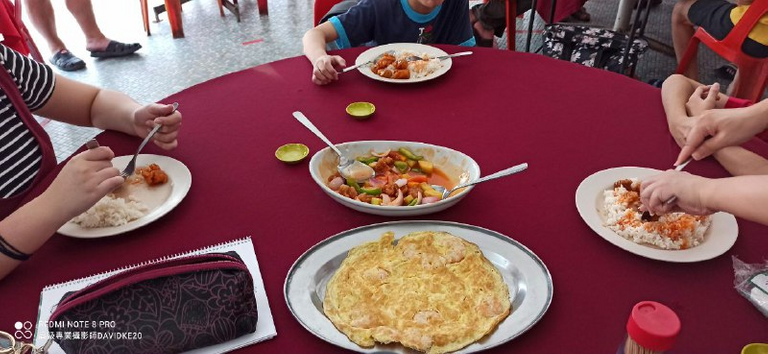 Last but not least, we also added another extra plate of sweet and sour pork, an extra plate of shrimp omelet for the kids, at a separate table, so they can eat all they can, and adults will have chance to eat some of the stuff that kid's doesn't like.
For all that, for 9 person. How much do you think they charge me? That's RM283. I think that's roughly 50 US dollars. Don't you think it's affordable and reasonable?