Hey Hivers! I apparently have a taste for pizza in this period of time. Not sure why, but it tasty and quite easy to make maybe thats why. I am at my parents, so I really don't know the calories and such at the moment x)
Todays Dinner:
Today I made Vegan Pizza
---
Here's what I use:
I can tell you what I used, but not how much.
1 box of vegan falafel
1 Zuccunini
1 box of Mushrooms
1 small can of *Tomato paste
3 Potatoes (Enough to cover the entire pizza)
½ of a big Onion
---
Instructions:
Chop. Top and bake. 175c for 40 mins .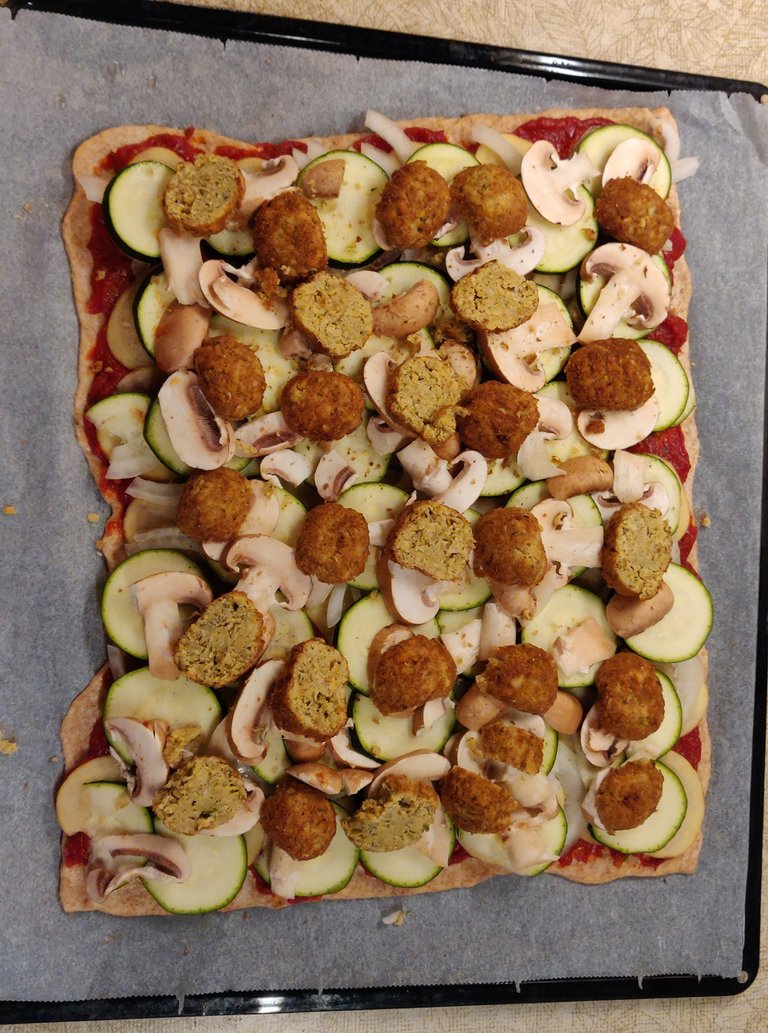 ---
Nutrional Facts:
I don't know the Nutritional facts since I am at my parents.