Hey Hivers! I need to get my eating habits back into line. This is not bad, but way too many calories and not enough of anything else. It tastes good tho :p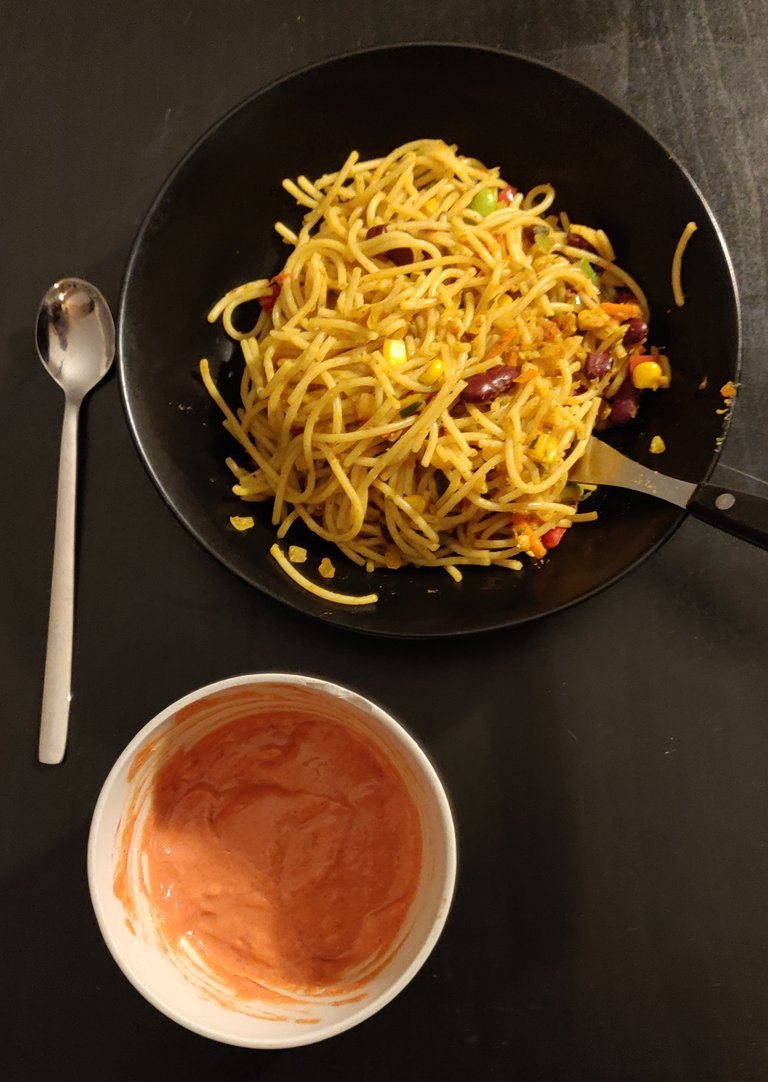 Here's what I use:
200g of Spaghetti
200g of Greens
A handfull of Black Beans (It was left overs for the other day)
Sauce:
1 tsp of Mustard
2 tsp of Vegan Mayo
1½ tsp of Tomato Paste
1 tsp of Syrup
Spices:
Pepper
Salt
Onion
Tumeric (Just for the color)

Instructions & Cooking Times:
'
Cook the Spaghetti as long as it says on the package.
I like to warm the Greens and Black Beans on low heat while the Spaghetti is cooking, when the Spaghetti is close to done. I fry the Greens + the Black Beans. I also add the Spices to the veggies.
I mixed it all together and add sauce proportional to my dish.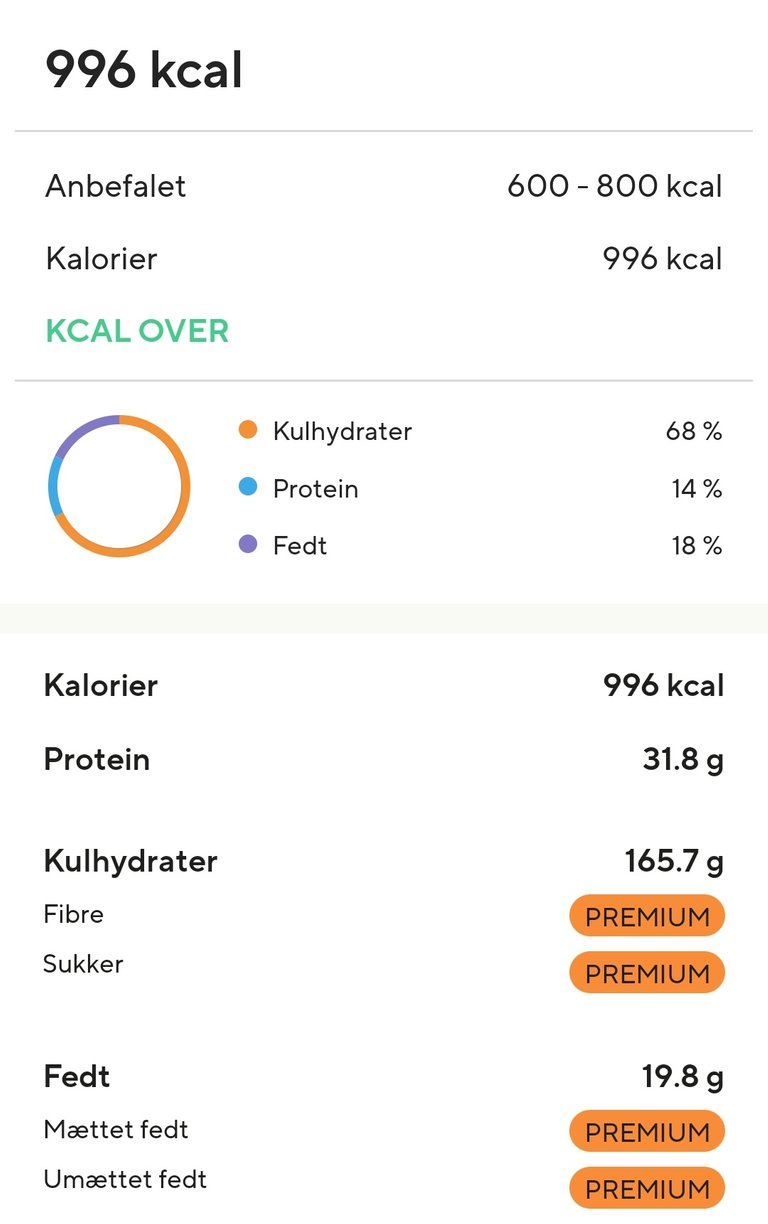 Nutritional Facts:
996 Calories
Anbefalet = Recommend
165.7g Carbs
31.8g Protein
19.8g Fat
68% Carbs
14% Protein
18% Fat

All the designs are from @foodiesunite