Good Morning Coffee Lovers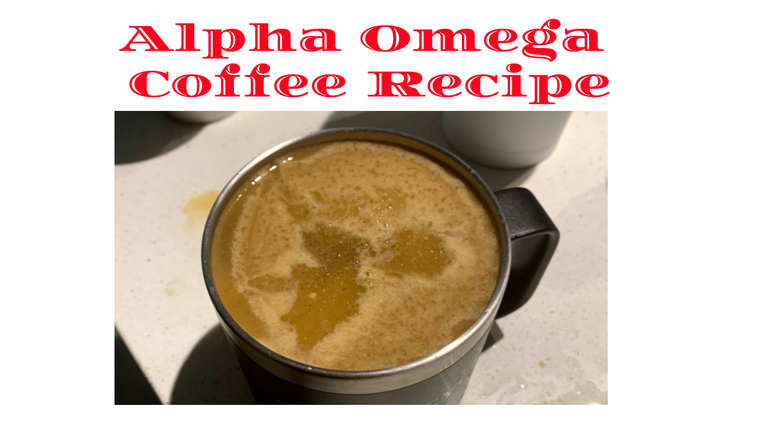 Super Healthy Coffee Recipe
Cook Time - 10 minutes
Cooking Difficulty - Easy
Type - Super Coffee
Servings Yield - 1 person
Ingredients
Fresh Ground Coffee - Coarse (Pour-Over) - 2-4 Tbsp (based on your preferred strength)
Pour-Over Kit
Collagen Protein - Options: Cow, Marine, Avocado or whatever you prefer - 1 Scoop
Lairds Superfood Creamer - 1 1/2 Tsp.
MCT Oil - 1/2 Tbsp.. (preferred is 100% pure Caprylic Acid)
Optional - Frother, or you can use a spoon or coffee stirrer to mix ingredients to hot coffee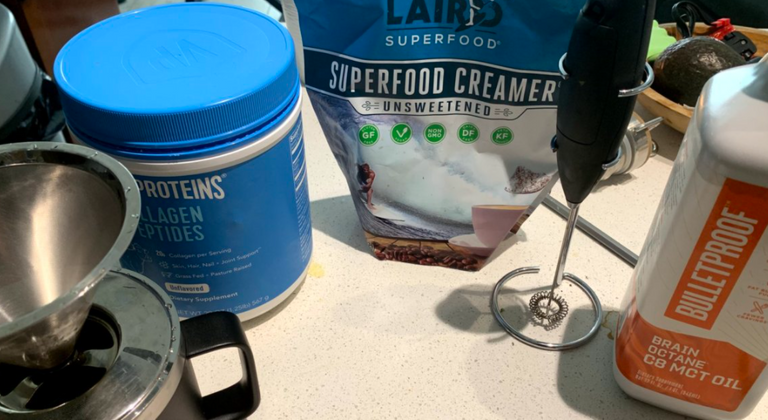 Preparation
Step 1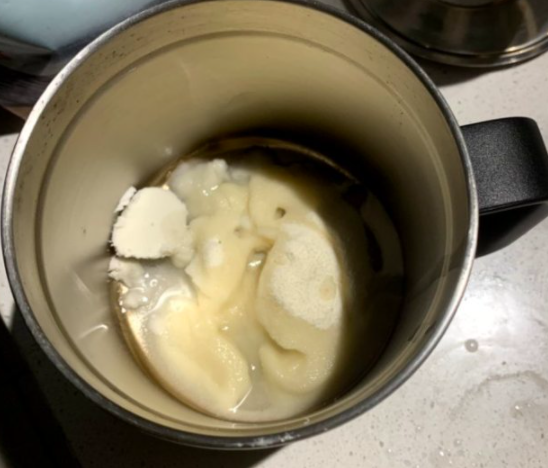 Start a pot of water to bring to boil.
In a clean coffee mug add in the three ingredients, MCT oil, collagen protein and Lairds Superfood Creamer.
It is worth noting that most cheap MCT oil will have higher amounts of lauric acid as with regular coconut oil and it's best to avoid brands that contain any of this active ingredient. I prefer to use Brain Octane Oil by Bulletproof Coffee, which contains 100% Caprylic Acid.
If you can't buy Lairds Superfood Creamer, then any type of coconut milk powder will serve as a good substitute.
Step 2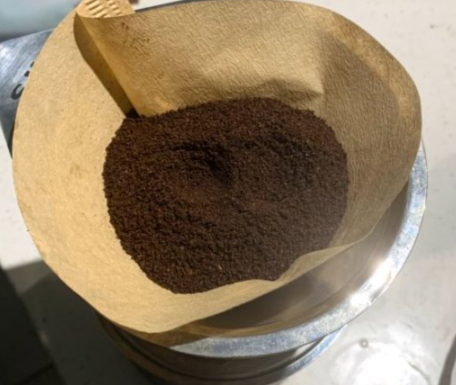 Add a coffee filter #2 to your pour over kit and add your desired amount of coffee.
Step 3
Begin pouring your boiling water into your coffee, start from the center and make circles until it fills to the top.
When this amount has poured into the coffee mug, lift the pour over kit and using your Frother stir in the ingredients (this way you avoid spilling coffee when the mug is full).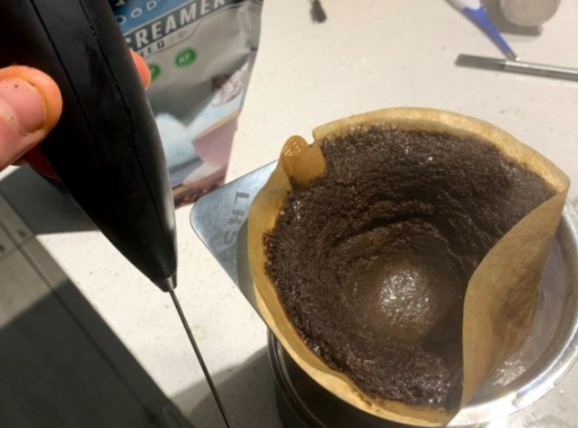 Step 4
Continue pouring boiling water into the coffee pour over kit now until the mug is full.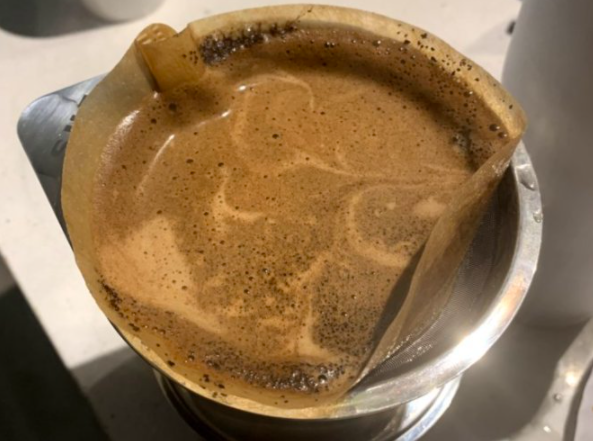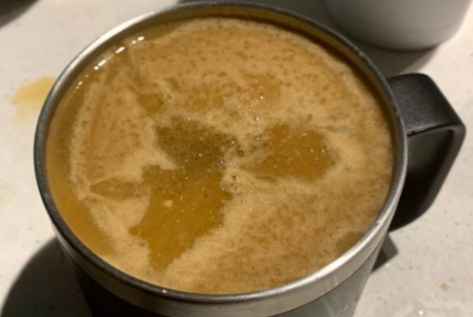 Step 5
Enjoy your coffee.
Why this is Super Coffee
I'm calling this alpha omega coffee, because it's the most healthy coffee I have created. MCT oil is great for energy and brain function but it's also one of the most powerful antifungal you can supplement.
Collagen protein is great for many reasons, if you drink it everyday you'll begin seeing a noticeable difference in your skin and hair. If you have arthritis it's also good for that. Obviously it's not an overnight cure for anything and you won't see results unless you make it a more regular part of your diet, which is why I put it in my coffee because that's something I drink everyday. You'll be surprised how good it tastes in coffee too, I was skeptical at first.
Last but not least the Lairds powder brings it all together, it also has MCT oil but it really helps to give your coffee the resemblance of look and taste of most coffee that includes standard creamers.
I've tried making this coffee with only 2/3 of the ingredients listed but after much experimentation, this is not only the best tasting version but also the healthiest.
Coffee itself is only bad due to the caffeine otherwise it's a healthy antioxidant. If you're a health nut you can safely consume 2 cups of coffee without having to worry about how the caffeine will affect you. The only bad thing about caffeine is it acidifies your gut, but otherwise that's not really a big deal in my opinion.
Hope you enjoy my coffee recipe! Thanks for stopping by...
---
Sources
Photo Editing - https://logomakr.com/
---