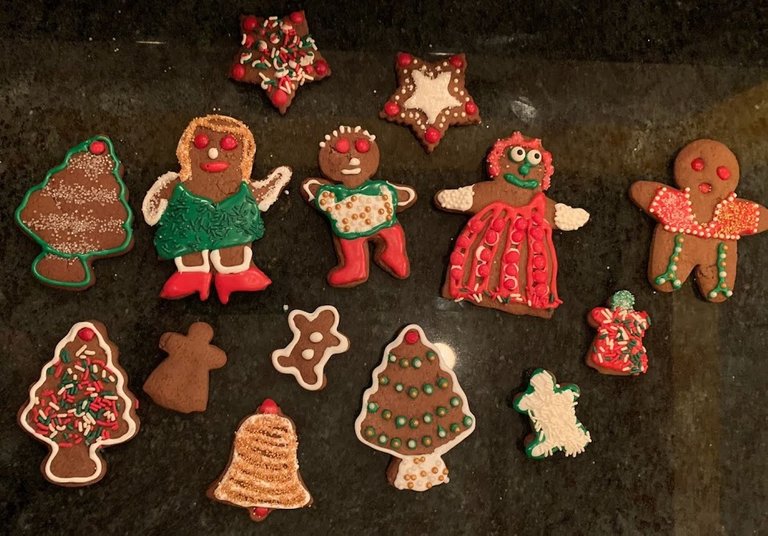 This year we made some gingerbread cookies, and had a lot of fun with the icing and decorations.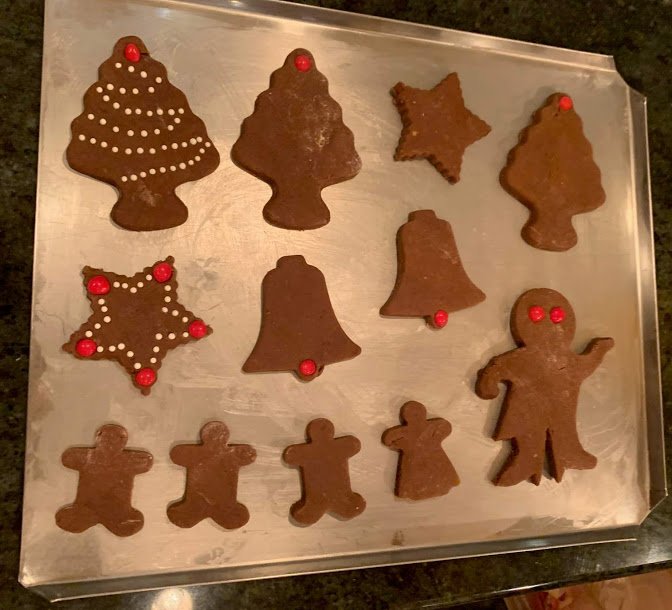 The red hots and pearls can be baked onto the dough. Sometimes they melt in the oven though if overcooked.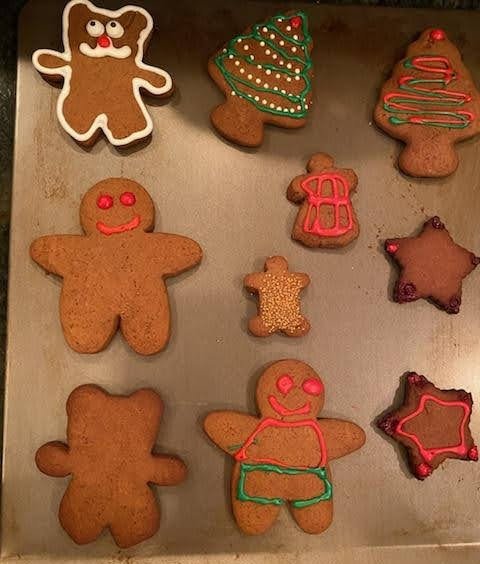 When the dough is soft the gingerbread people can be bent into more interesting poses.
I thought it would be fun to design holiday dancers in costume.
In order to get gingerbread people in clothes like the dress and heels, you can trace the cookie cutter with a knife over the dough, and cut your own shape around it.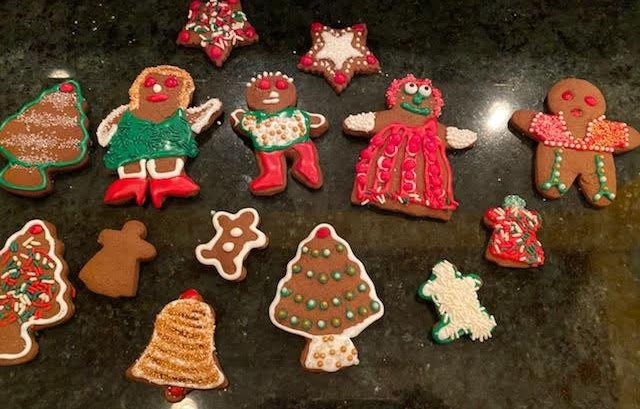 The little eyeball decorations were the wackiest, but turned out to be a super hit.
Thanks for checking out my holiday baking art.