Hello, everyone! I was just too busy yesterday and never had a post. Anyway, I'm glad to share another story about our pandemic celebration.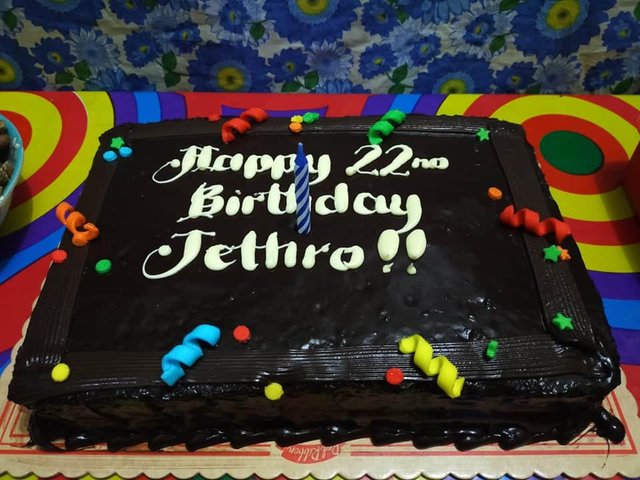 It was my cousin's 22nd birthday that we celebrated last Saturday. He is the first son of my only aunt on my father's side. I was living with them during my school days that is why I am so close to this family
The coronavirus19 pandemic didn't stop us from giving gratitude to God above for the life of my cousin. It was also a thanksgiving for his success in his studies. He graduated in Criminology.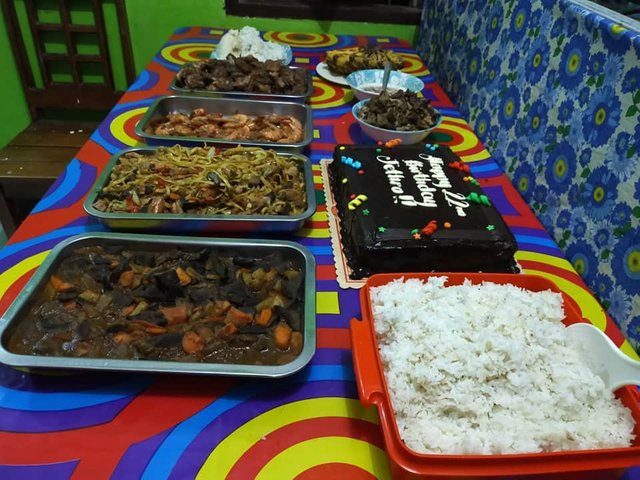 There were no other visitors except the nearest member of the family and us. Having a party of more than 20 people is really implemented and we obey the rules.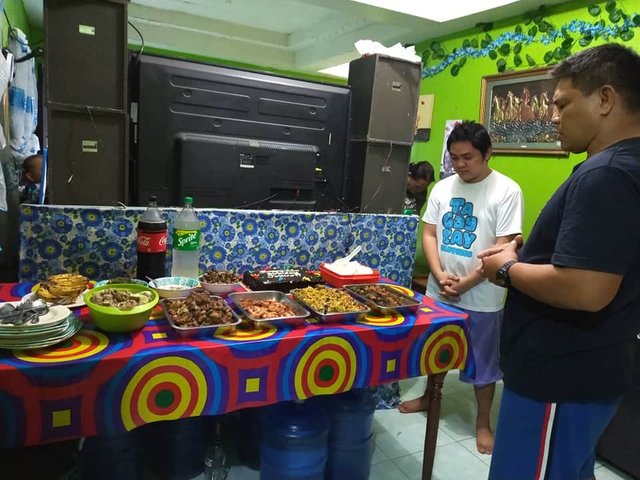 Every time we have a get-together or even in everyday meals, prayer is a must. Since my childhood, I already observed this from my old families and us. Praising His name above for the blessing and shall be added again unfold times.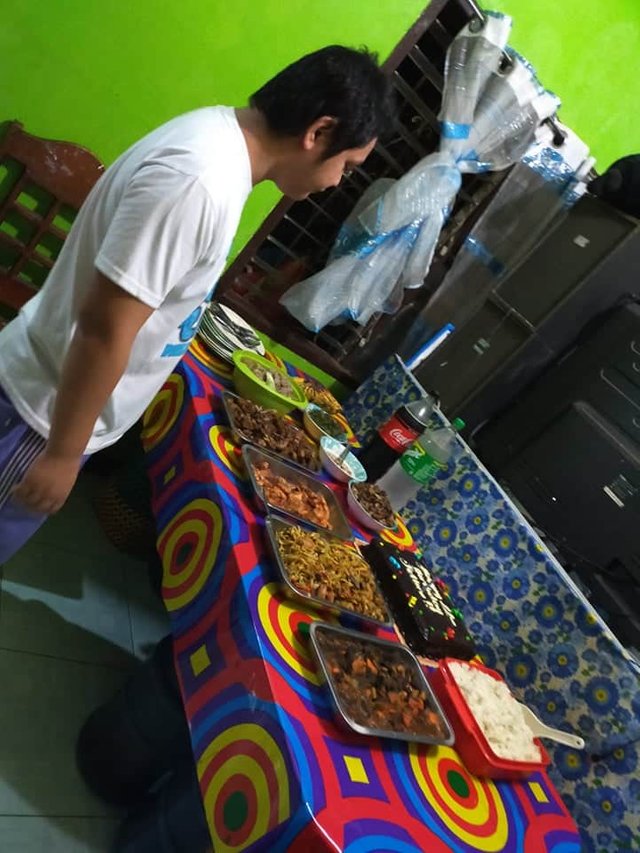 He is so shy and silent type person and here he was wishing something before he blew his cake candle.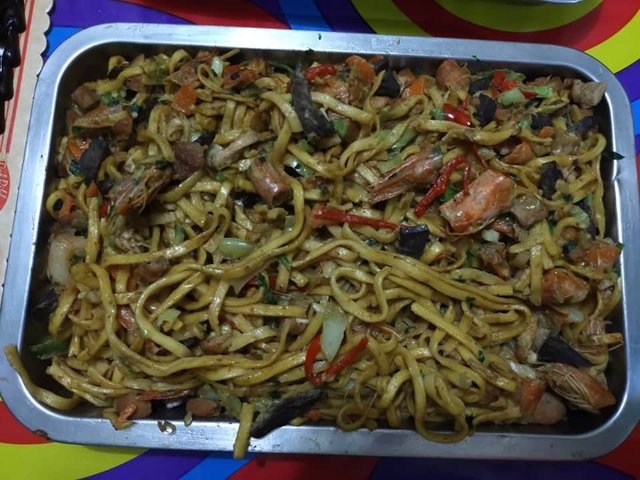 Pansit was here for a long life according to the Filipino tradition.
Note:
Do you know that if we cook pansit or spaghetti for a birthday present, we don't need to cut the noodles? (for a sign of longest lifespan... Amen)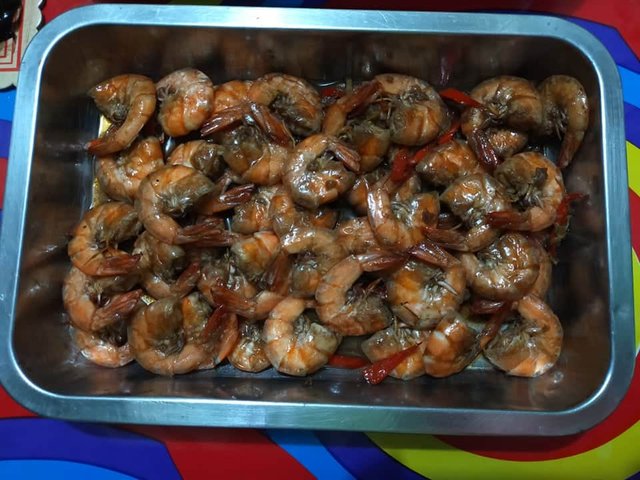 Shrimps is my favorite.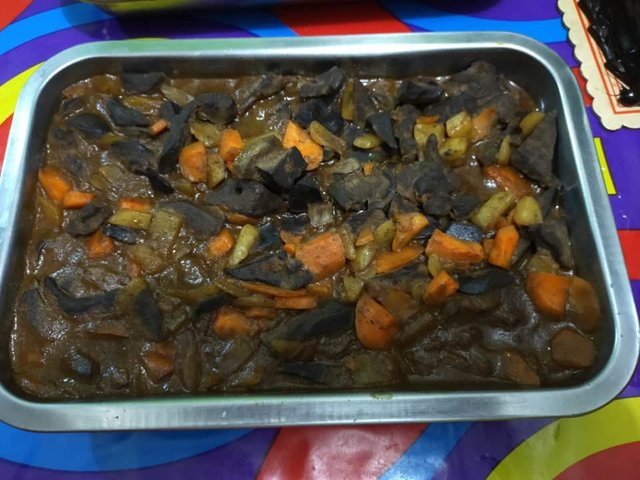 It was a chicken with vegetables.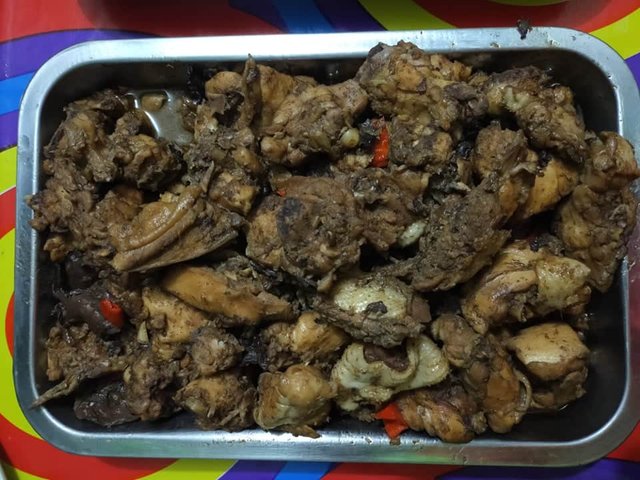 A native adobo chicken was there too.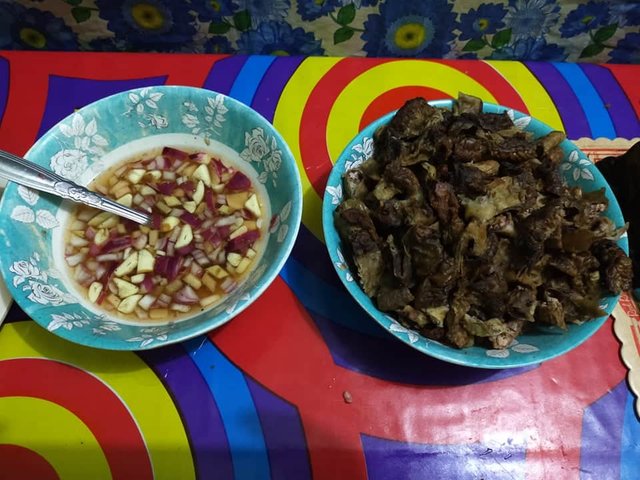 Grilled pork chop with sinamak.
Note:
Sinamak is a kind of pure coconut vinegar with all kinds of spices soak on it. It would stay longer for how many months. The longest time it stays, the more aroma it tastes.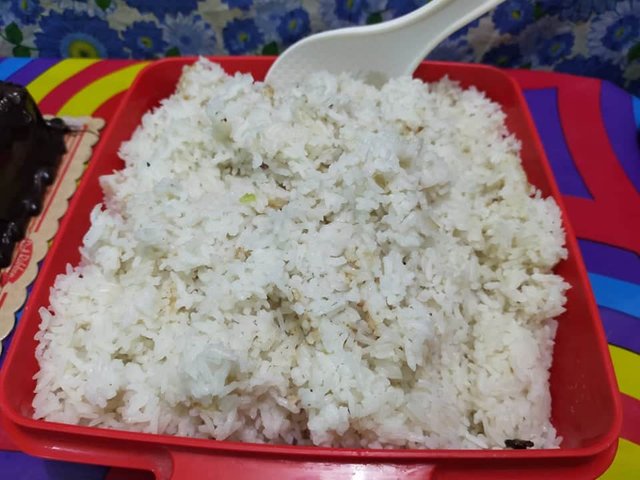 Without rice, everything in the table has no value.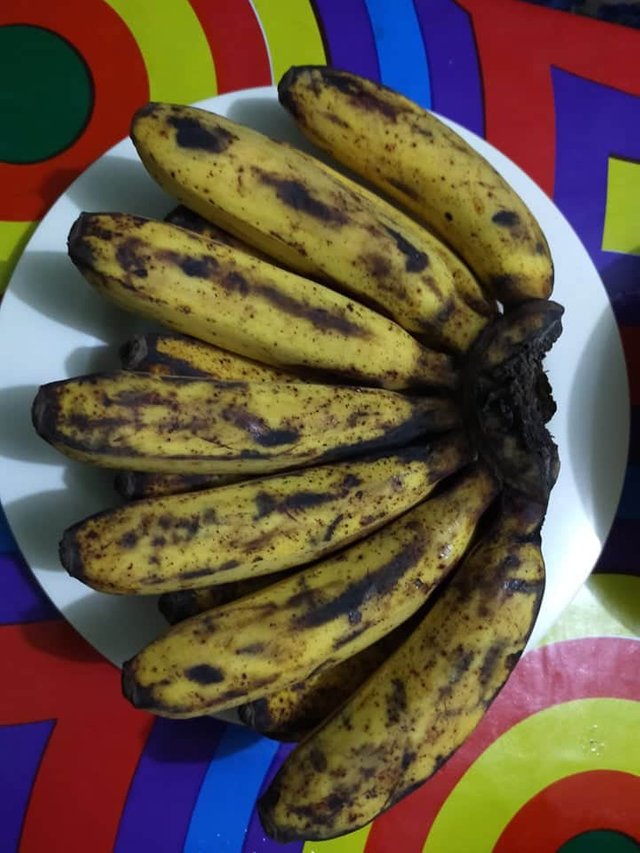 Since we belong to the monkey family, the banana was also there.
The celebration looked so presentable but it did not cost so much. We need to be practical. He was not celebrating his birthday every year with a party. We did it for him since he successfully did his studies in college. And his parent is so lucky, he has never been in love too.
Appreciate the little thing that we have given by God!
Again and again, I would like to give my appreciation to @long888 for his interesting blog that I followed every day. Every day has another learning and I'm always reading his post.
Thank you guys for all your upvotes! It really matters to my growth here.
This is my story for today and a more interesting fact next time.
FOLLOW ME AND HIVE ON!