Hi everyone, this is my first post in the Foodies Bee Hive Community Yesterday and I hope to be able to share a pleasure we have in common: food! : p. Last night in the company of friends we finally had dinner together after a long time, due to the ongoing pandemic and the prolonged lockdown that forced the restaurateurs to be closed for many weeks. As a lover of pizza, I did not miss the opportunity to finally be able to taste it. I like to cook and I often prepared it myself but I love pizza cooked in a wood oven, that light charcoal scent makes the final product really top!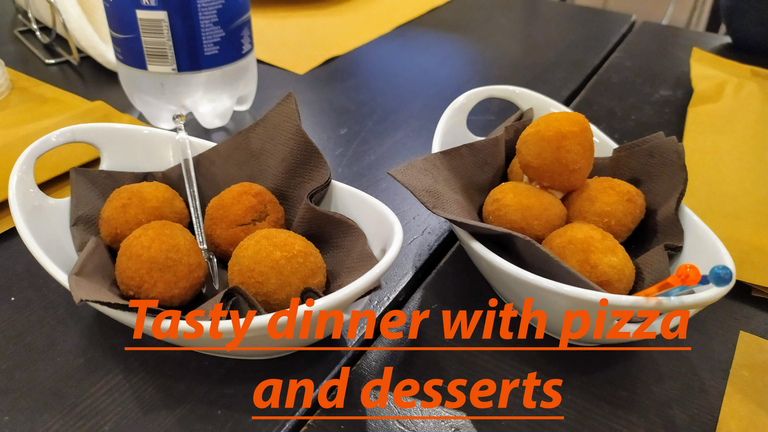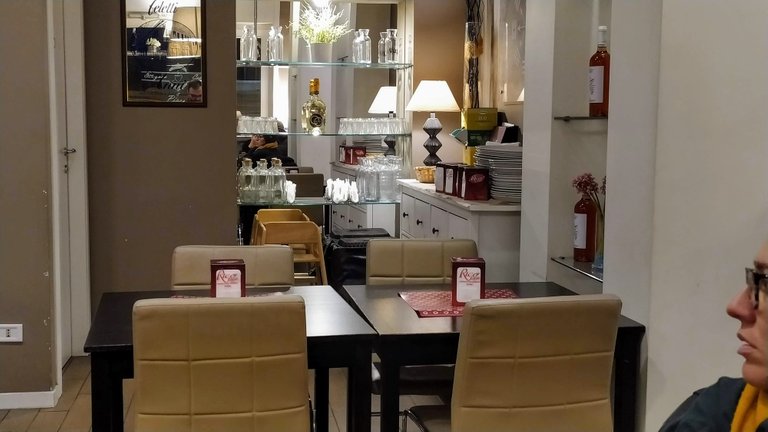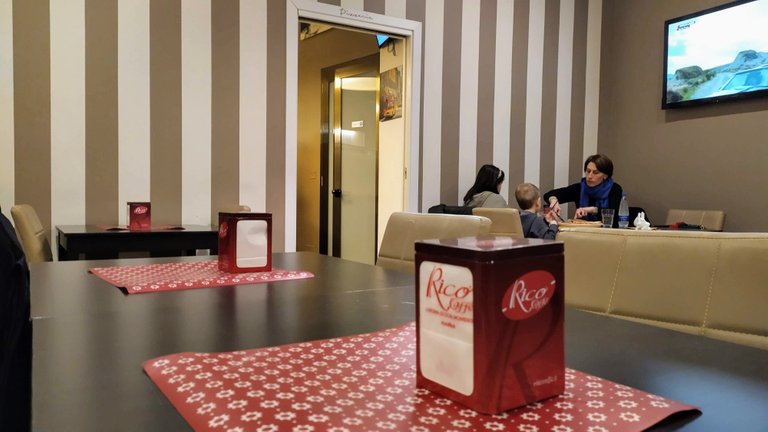 ---
The pizzeria is called Ottagono, in reality it is a place that serves coffee and drinks during the day but in the evening it turns into a pizzeria, having a nice wood oven built on the other side of the place. The environment is really welcoming, lit and clean, although the environment is not very large, maximum 50 seats but in this period the seats are halved to respect the anti-pandemic distances. Among the appetizers that I really love are the ginger-flavored spiced breaded chicken pee, really a delicacy, especially if I add a little lemon juice. Plus we ordered bruschetta with cooked ham and a spreadable cheese flavored with herbs that really enhanced the taste and increased my hunger!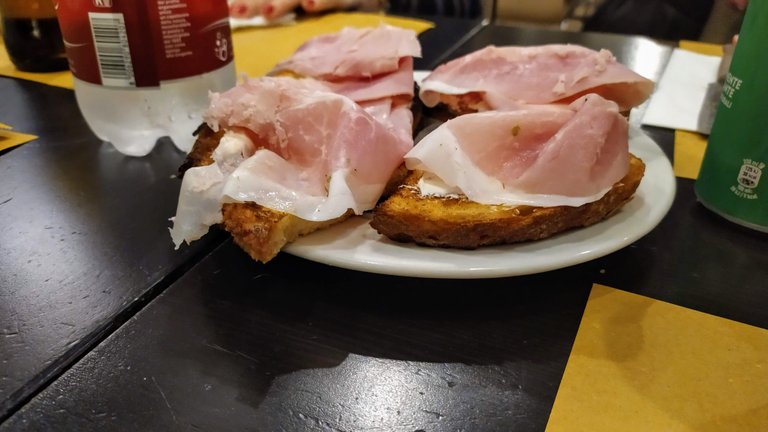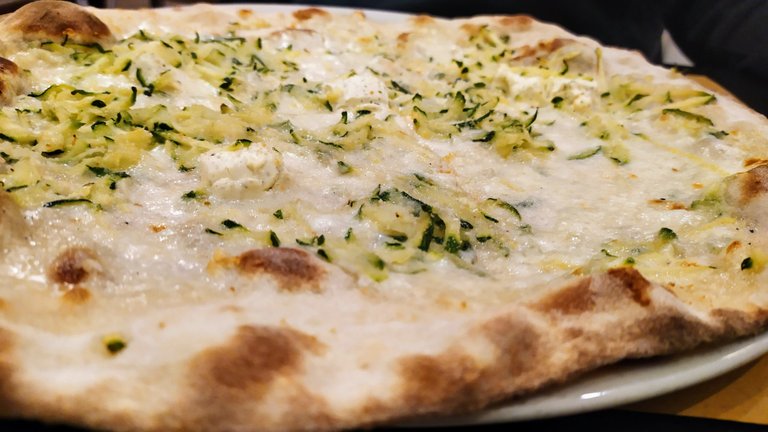 ---
After a few minutes, just after finishing our appetizer, the waiter served us the pizzas: I ordered a pizza without the sauce but with the chopped tomato, rocket and flaked cheese while my wife preferred zucchini and French cheese . The pizza is thin and crunchy, just the way I like it, the topping is really well balanced and the scent of wood adds that extra value that I personally look for when I want to eat a good pizza. The beauty of this place, being during the day a bar with an adjoining pastry shop, is the presence of very interesting and greedy desserts, and honestly I have not been able to block my desire to end dinner with a good dessert.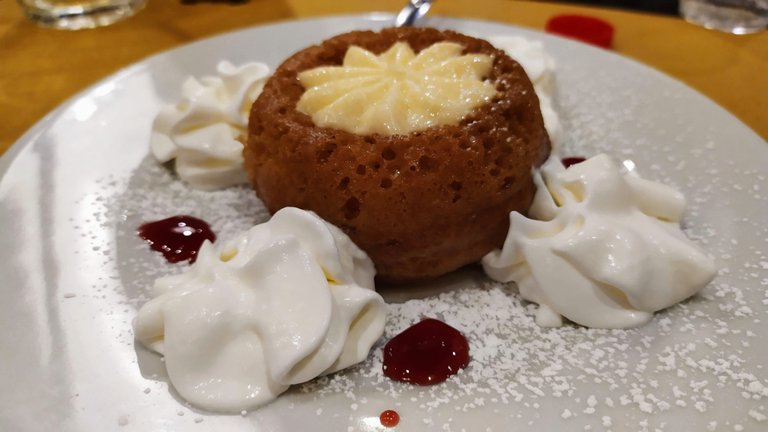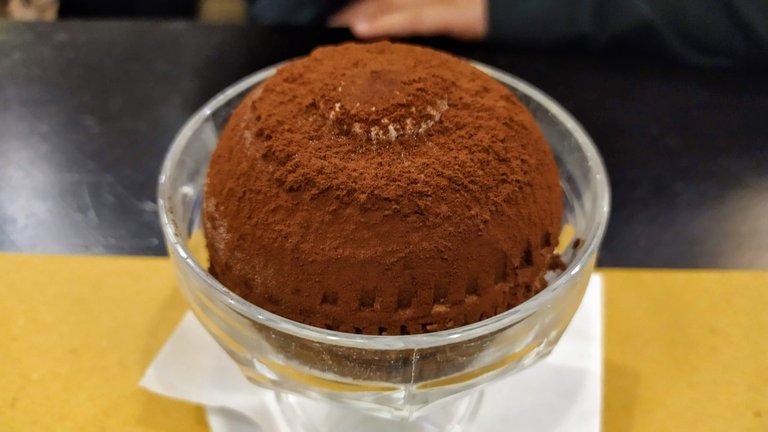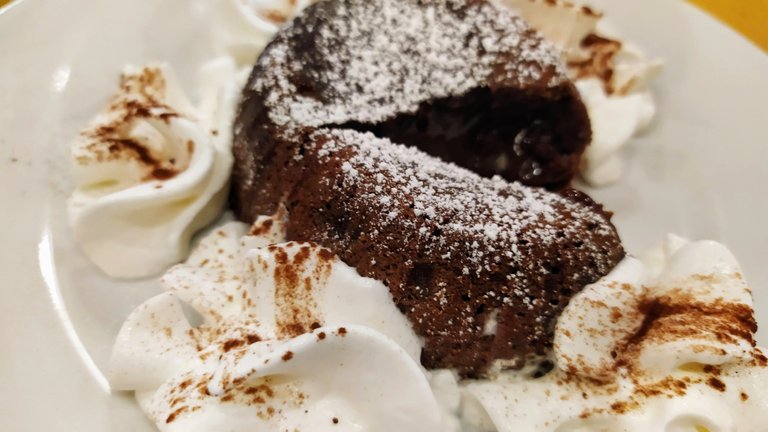 ---
The first in the picture is a pie filled with rum cream, rum sponge cake, side dish of cream and cherry liqueur glaze, all sprinkled with plenty of fine sugar. The second is called black truffle, a wafer covered with cocoa powder and filled with coffee cream, served in an elegant glass in the shape of a large cup. And finally a cocoa cake, very tender with the chocolate cream still hot and liquid inside, sprinkled with veiled sugar and decorated with cream. It is difficult to describe how good they were and I want to emphasize how I didn't eat them all but always sharing them with my wife. Really a great delicious and abundant dinner, in the name of quality in a rustic and welcoming place. Finally there is an air of normality
I hope you enjoyed my post.
Enjoy