This recipe is one of the must-haves in the summer season. India is the largest producer of mangoes and there are 100s of varieties of mango available across the country. We always eagerly wait for the mango season every year.
Despite mango are eaten in raw form there are 100's of mango recipes popular in India. Raw mango is also used in several ways.
This sweet and sour raw mango chutney known as Keri ki Launji is one of the most popular recipes of raw mango.
Not only it is easy to make but also very delicious and can be eaten with any meal.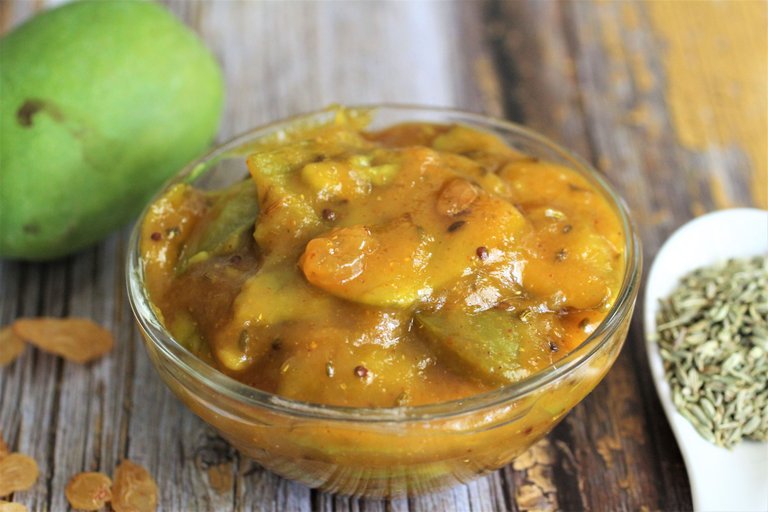 Ingredients
Raw mango 1/2 kg (3-4 medium-sized)
Jaggery 150gm (1/4-12 cup according to the sourness of mango)
Spices like cumin seeds, mustard seeds, fennel seeds, turmeric powder, coriander powder, red chilli powder, asafoetida, salt
Green chilli 1-2 nos
Vegetable oil 1 tbsp (here I recommend mustard oil)
Dry fruits (I used only raisins but cashew, dates also can be used)

Procedure
Wash mango thoroughly as we are using without peeling them.
Cut into small pieces or as you like, do not cut too small.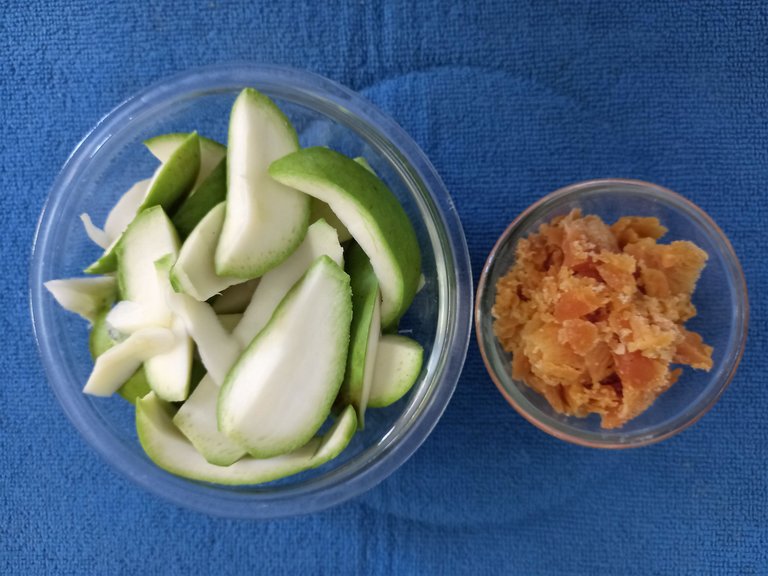 Cook mango in a pressure cooker or in the pan with a little water
Heat oil in a kadhai and add spices.
Add cooked mango and jaggery, then raisins.
Mix all well and cook for a couple of minutes.
Check the taste, if it is sour more jaggery can be added.
---

Sweet and sour multi-purpose raw mango chutney or Keri ki Launji is ready to eat
It is a multi-purpose chutney that can be eaten with roti, parantha, poori or with any meal. Can last for a week in the fridge.
---