Children are so crazy about their birthday that they start planning about it several days in advance, and so my son too!
Few days before he asked me, what special dish am I going to prepare, for his coming birthday? I know his choices so I said whatever I will prepare you will love that.
I decided to make Pasta which I rarely prepared before. In addition to that, his favourite cake was also on my list.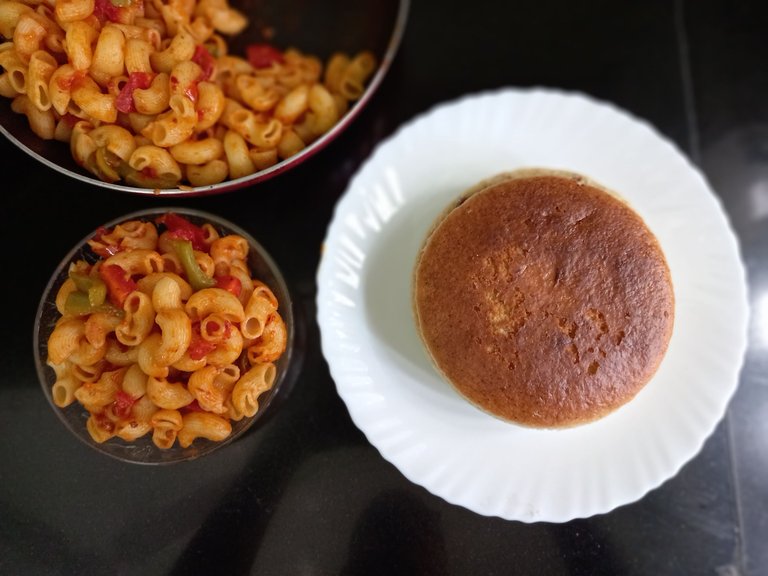 How I prepared Pasta and Cake, in my way?
Pasta
Pasta about 400 gm
Vegetables like tomato, carrot, capsicum and whatever available and you like can be used.
Readymade Shezwan sause or Pasta sauce
Onion and Garlic
Tomato sauce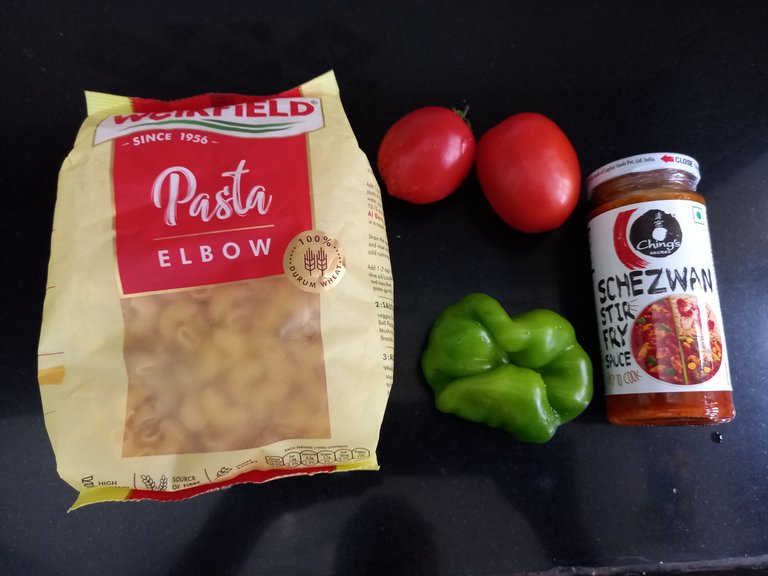 Boil Pasta in about a litre of water for 15-20 minutes till it becomes soft. Meanwhile cut all vegetables. Add 1/2 tsp salt while boiling.
Now take oil in a pan and saute all vegetables for 5 minutes. Add boiled pasta and Pasta sauce or as you like. Mix all well and add some tomato catchup.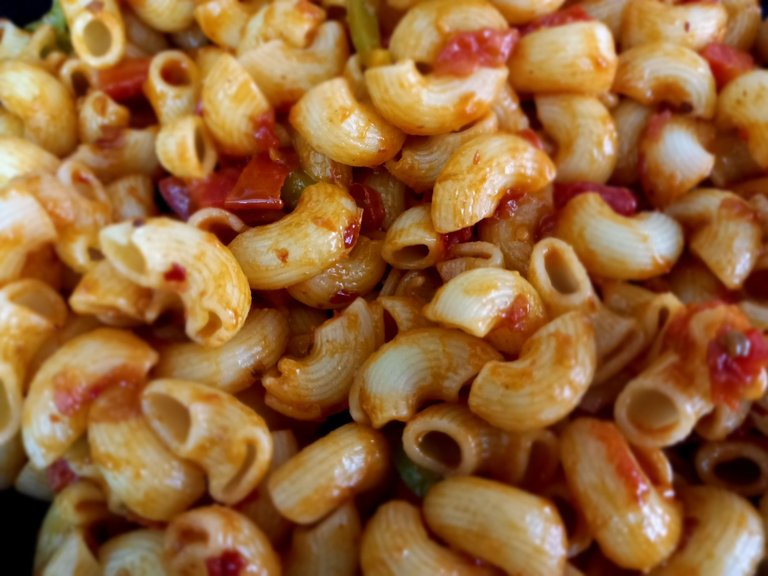 It all become ready within half an hour.
---
Cake
The cake I prepared with only a few ingredients. The cake I also prepared several times in past so didn't take the stepwise photograph of cake making.
Normally I use wholewheat flour but this time I used
Refined wheat flour 1 cup
Powdered sugar little more than 1/4 cup.
Vegetable oil 1/4 cup
Dry fruits like Figs, cashew nuts, almonds raisins etc. about 1/2 cup.
Vanilla essence, baking powder and baking soda.
Vinegar 1 tsp
Salt 1/2 tsp
Soy milk powder 1/4 cup (optional)
Water to make smooth free flow batter.
Other than Baking powder and baking soda mix all ingredients and make a free flow batter by adding water slowly.
Mix well in one direction to make it fluffy.
Preheat oven to 180 degrees.
Just before baking add baking powder and baking soda and mix gently.
Bake for about 1/2 an hour.
Cool down to room temperature and......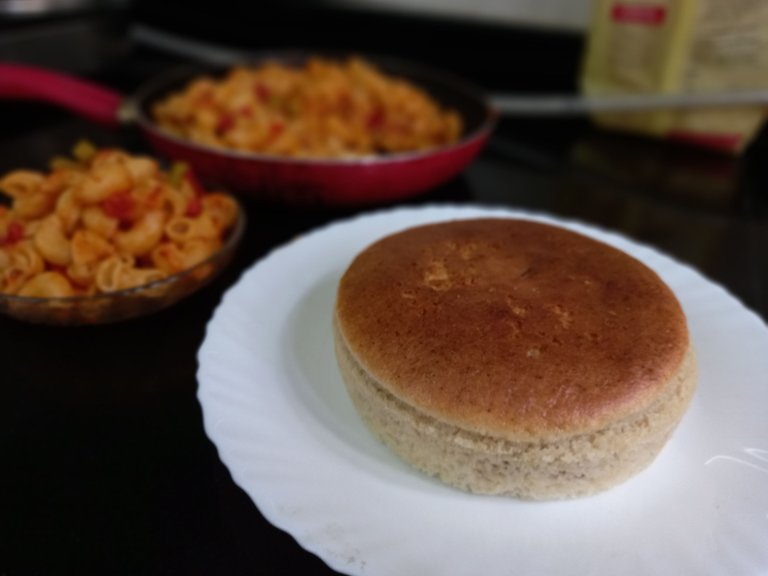 And then the celebration began!
---