Ragi or Finger Millet is also called a superfood due to its nutrient-rich content. Despite its immense health benefits, it was not much popular in our region and that's the reason I am unable to recall that we ever had any recipe for Ragi in our childhood.
But now the time and trend both have changed and it is a well-known millet used to prepare so many recipes.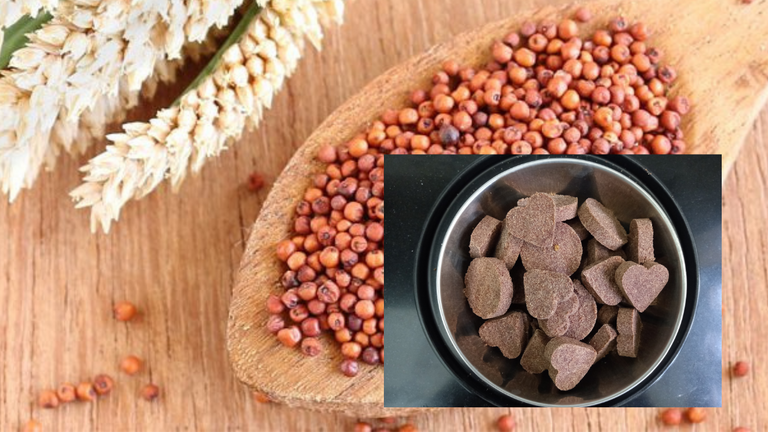 Ragi is a calcium and potassium-rich millet, other than this it also contains various micronutrients, vitamins and minerals like Iron, Polyunsaturated fats, Monounsaturated fats, Dietary fibres, Protein, thiamine, Riboflavin, Niacin, Folic Acid, Vitamin C, Vitamin E etc in good quantity.
Recipes prepared by using Ragi
Both sweet and savoury recipes can be prepared using Ragi as the main ingredients. Some recipes are gaining popularity like
Ragi Dosa
Ragi Idli
Ragi Porridge
Ragi Laddo
ragi Halwa
Ragi Roti or Bread
Ragi Kheer
Ragi Cookies
I already have tried some recipes but prepared these Ragi Cookies 1st time. So here is my recipe.
Ingredients Required
Ragi flour 1/2 kg
Jaggery powder about 250 gm or according to the sweetness you like I used only 150 gms to make low sweetness. Sugar powder can be used.
Vegetable oil 150 gm
Cardamom powder 1 tsp
Baking powder 1 tsp
Salt 1/2 tsp
Vanilla 1/2 tsp
Water about 100 ml or as required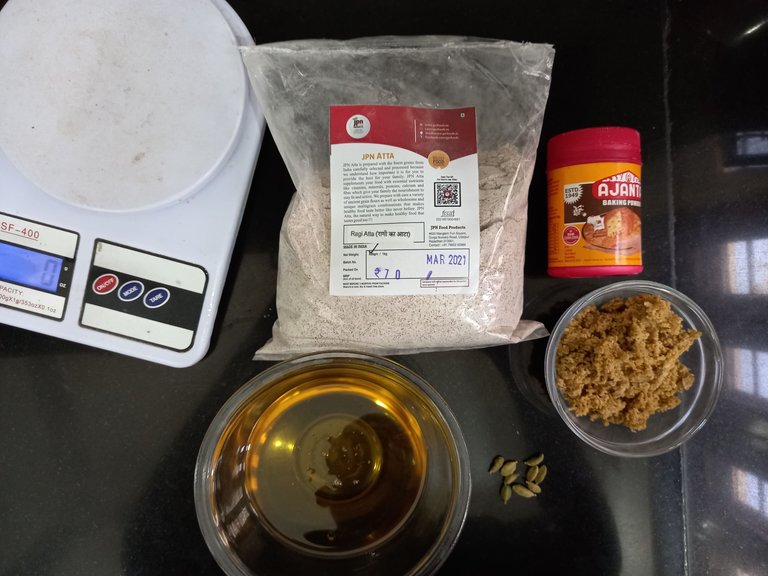 Main ingredients to make Ragi Cookies
Procedure
The procedure is so simple and similar to making other cookies.
Mix oil, jaggery powder, salt, baking powder, vanilla, cardamom powder and water vigorously with the help of a hand mixer to make a thick emulsion.
Now add ragi flour slowly-slowly and make a dough suitable to mould cookies. At this stage, some water can be added if required.
| | |
| --- | --- |
| Mixing oil and jaggery | Making dough |
Make dough suitable to mould cookies. Make cookies with the help of a cookie cutter.
Bake in a 180 degree C pre-heat oven for 15-20 minutes.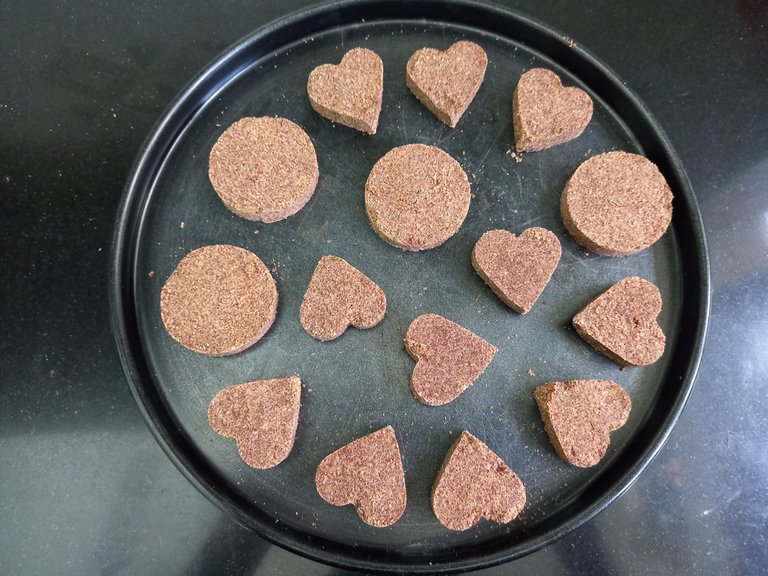 ---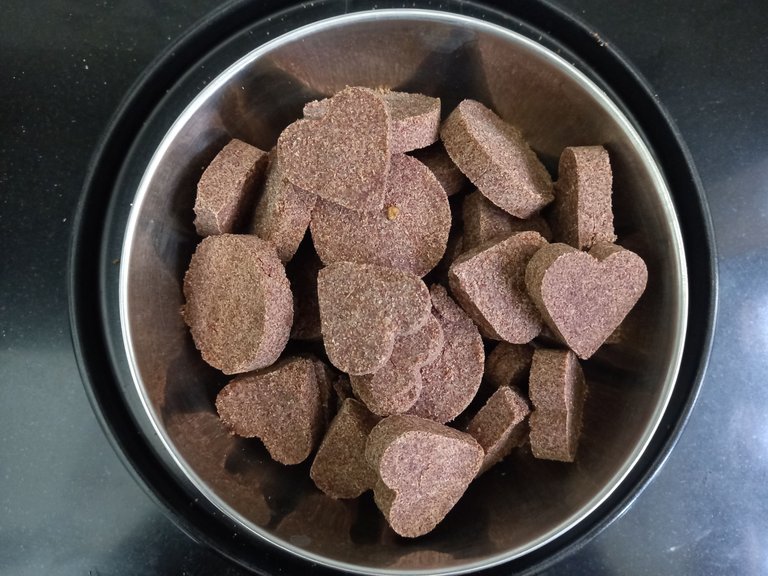 ---