There are different colours' Bell Peppers or capsicums are available but at our place, the green one is the most popular. In fact, other than green bell peppers, different colours bell peppers were not available in the market before a decade but as the demand increased now yellow and red bell peppers are also available, but only at some selected places and very expensive also.
Apart from green capsicum, I rarely use capsicum of other colors. Here a stuffed bell pepper recipe was on my list for a long time so today I decided to prepare this.
Today in my vegetable and fruit shopping I bought 1/2 kg bell pepper, it was just 30 Rs per kg (0.4USD per kg)
I decided to make it stuffed with spicy mashed potato.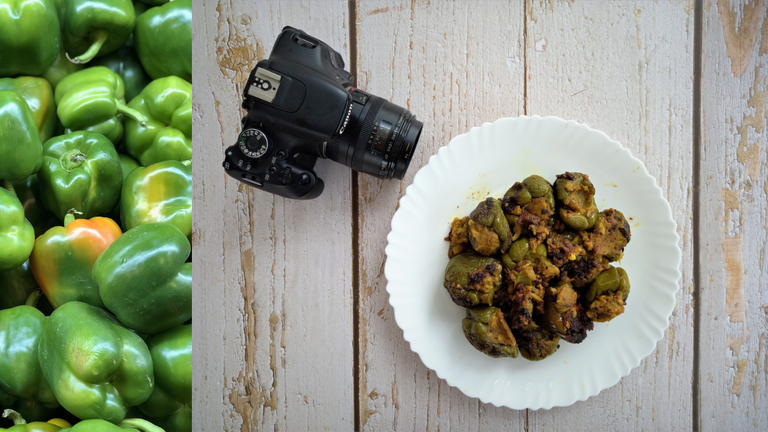 Ingredients
Bell pepper 1/2 kg
Potatoes 3-4 nos medium size
Onion 1 no
Green chillies 2 nos
Garlic 10 buds
Green Mango powder 1 tsp or lemon juice 1 tsp
Spices like turmeric powder, cumin seeds, mustard seeds, coriander powder, asafoetida, garam masala, red chilli powder, salt.
Vegetable oil 3 tbsp, here I used mustard oil.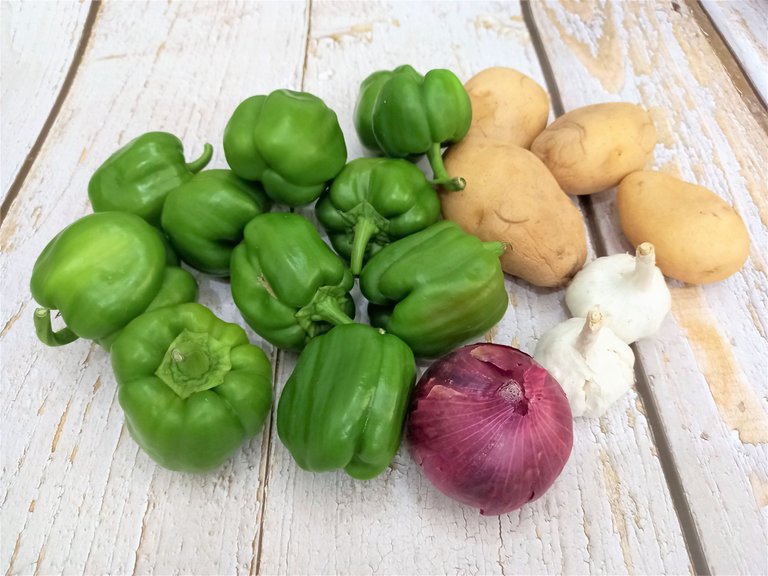 Procedure
Preparing stuffing
Boil potatoes and chop onion, garlic and green chillies.
Heat 1 tbsp oil in a Kadhai( A heavy bottom deep pan), add cumin seeds, mustard seeds then onion, garlic, green chillies and other spices.
Saute all until onion cooked and become soft.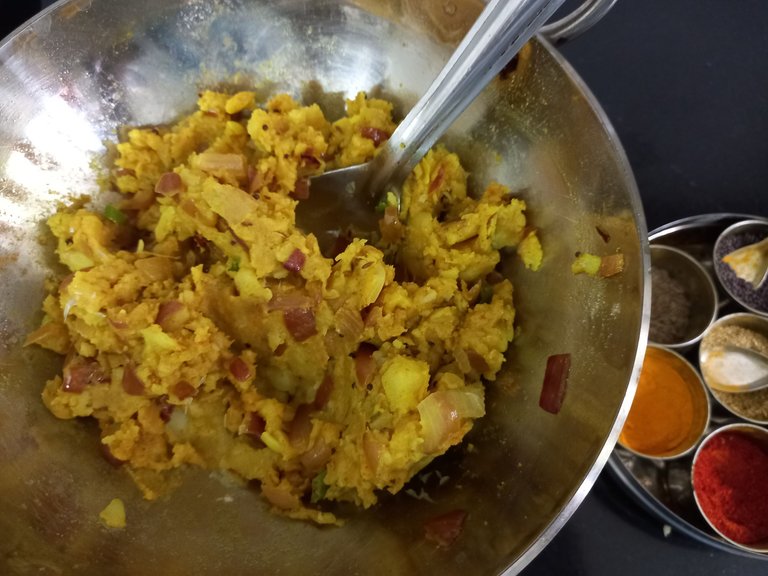 Now add mashed potatoes and add salt to taste.
Mix well and cook for a minute.
Stuffing is done.
Cooking stuffed bell pepper
Wash pepper thoroughly and cut heads to remove seeds.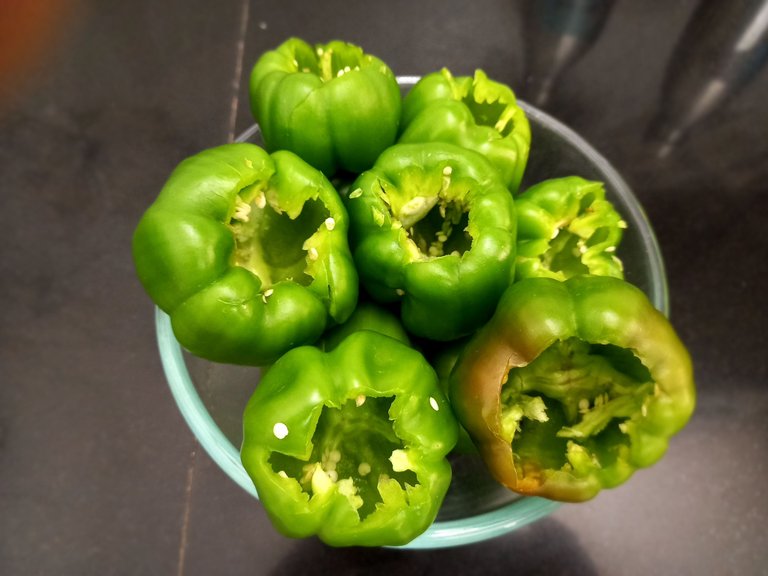 Fill the hollow pepper with pototo stuffing.
Now heat 2 tbsp oil in a kadhai and put all these stuffed bell peppers.
Ensure all cooked properly.
Cook until it become soft.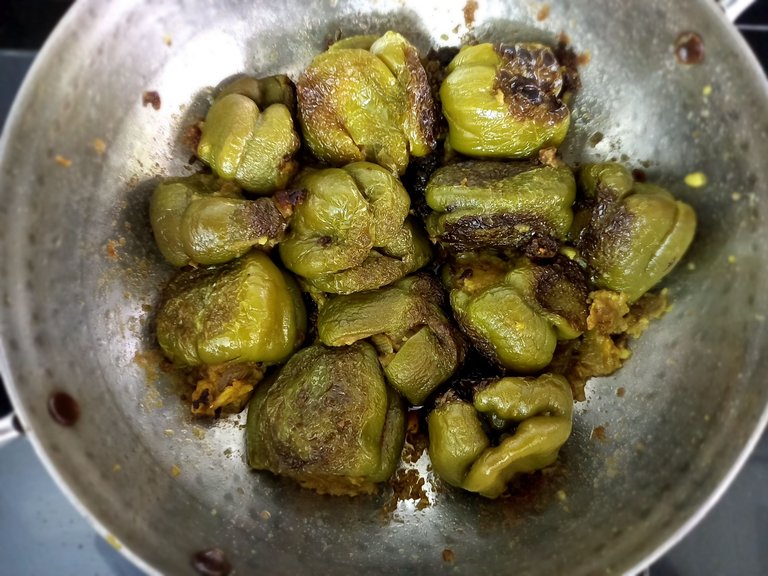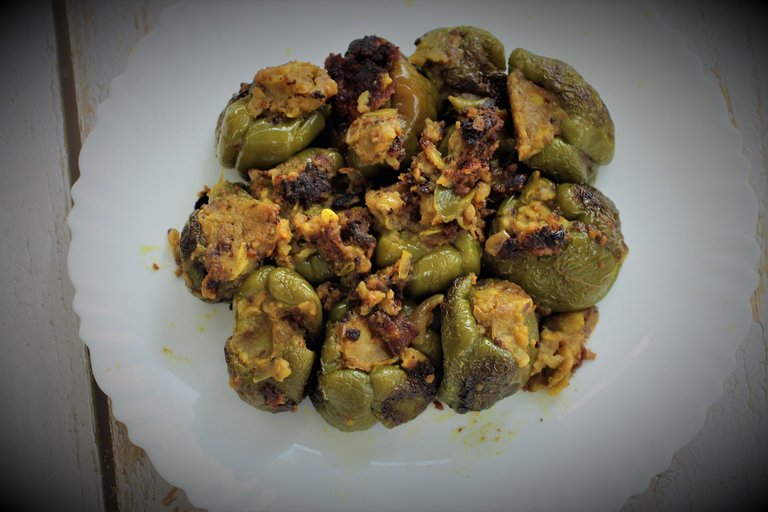 ---
Delicious spicy mashed potato stuffed Bell Pepper is ready to serve.
Serve it with any bread of your choice.
---
How do you cook Bell Pepper or use it in any recipe?