A type of beans or vegetable used to cook in our home from my childhood but I was not aware of its actual name. This is a type of bean that comes in the winter season and have some distinct features and taste. When I saw this in the market I bought it decided to cook in my own way. I remember in my childhood my mother used to cook it and add curd but being a vegan I cooked in a different way.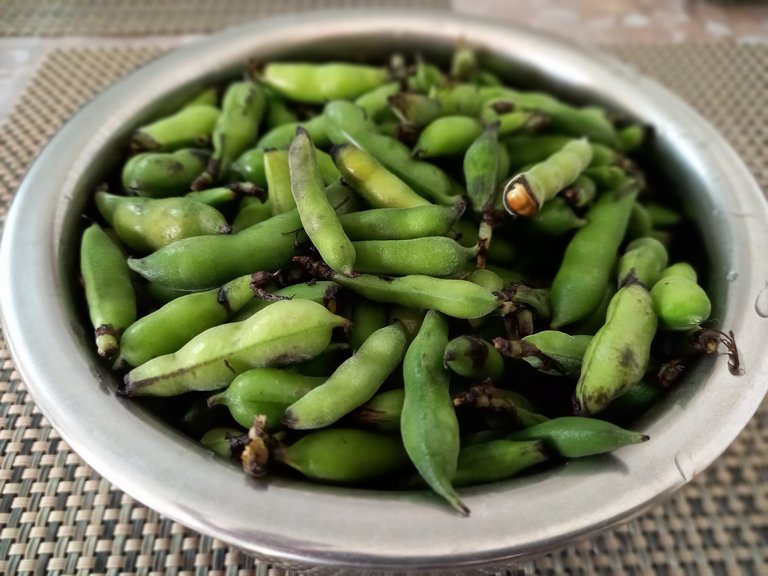 As I was not sure about its name I started to find its name from the vendor, she called it Bakla (बाकला) Beans, I heard this name the first time. Then I asked in a Facebook group and got some responses, that was Dhamoka/Dhamuka (धमोका/धमूका) Beans and also Bakla Beans. My mom called it Kalmuhi Fali (Blackmouth Beans काले मुहं की फली ), okay..then I messaged my friend and his response was totally different that was Undara Gwar (उंदारा ग्वार)
Now it was getting more interesting to find its name rather than cooking it. Now I took help from Google and searched by Dhamoka Fali and found so many results including photographs and how to cook it. The pictures showing was similar to what I have. Its English name was showing Fava Beans but that was also not similar in looking with my beans.
After this much exercise to discover the name I found that it is a local variant of Fava Beans and known as a different name in the local language.
Do you have this vegetable available? What do you call it?
---
Whatever the name let's cook it!
Ingredients Used
Beans 1/2 kg
Tomatoes 2-3
Garlic cloves ( I used fresh garlic available in the season)
Lemon Juice of a lemon
Spices like cumin seeds, mustard seeds, turmeric powder, coriander powder, garam masala.
Any vegetable oil of your choice - 1tbsp
Green chillis 1-2 nos
Freshly chopped coriander leaves
Salt to taste
Water as required
(It also can be combined with potatoes if you like but I didn't do that)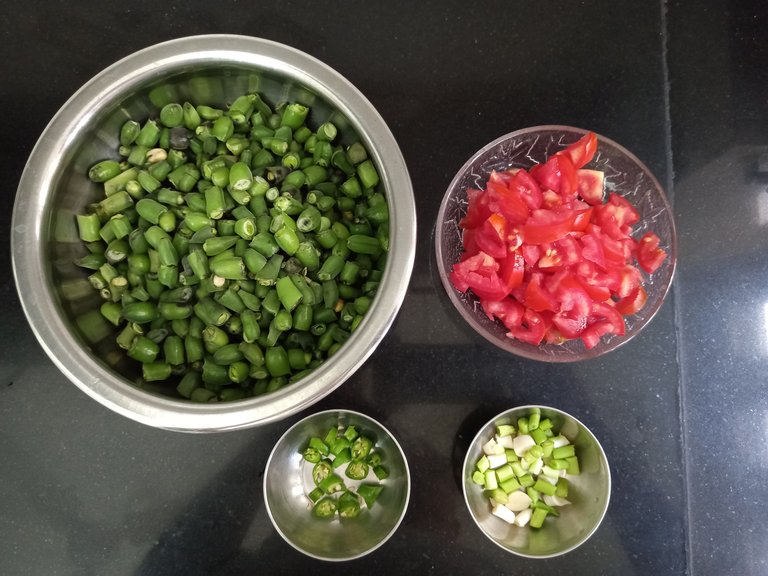 Procedure
The procedure is almost the same as cooking any other vegetables. Wash and cut the beans and other fresh ingredients. Heat oil in a pan and add all spices, saute for a while and cook vegetable in it. Add water as required.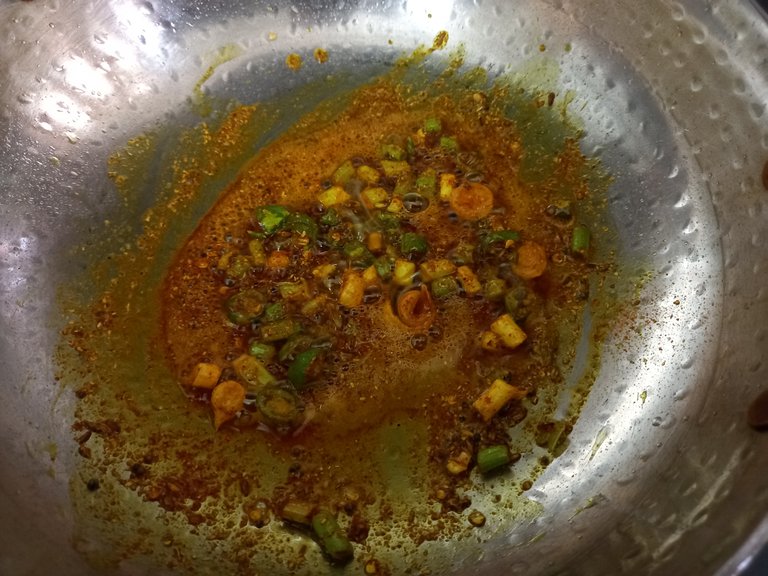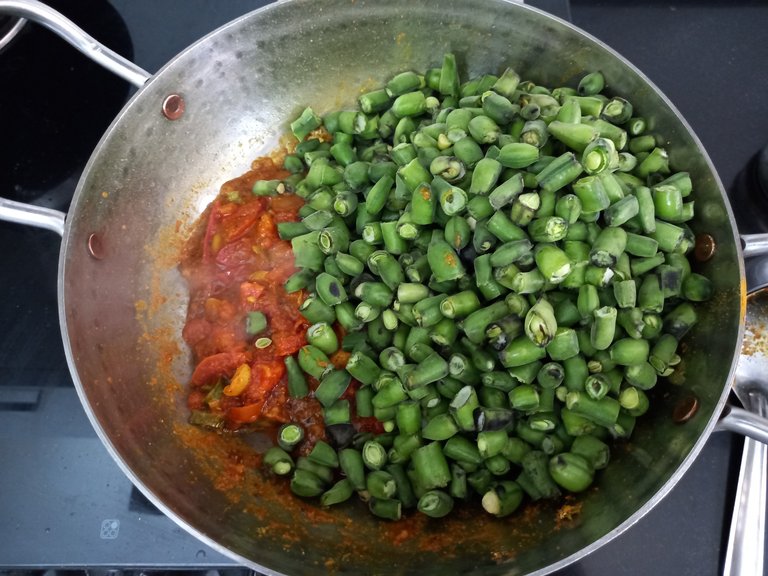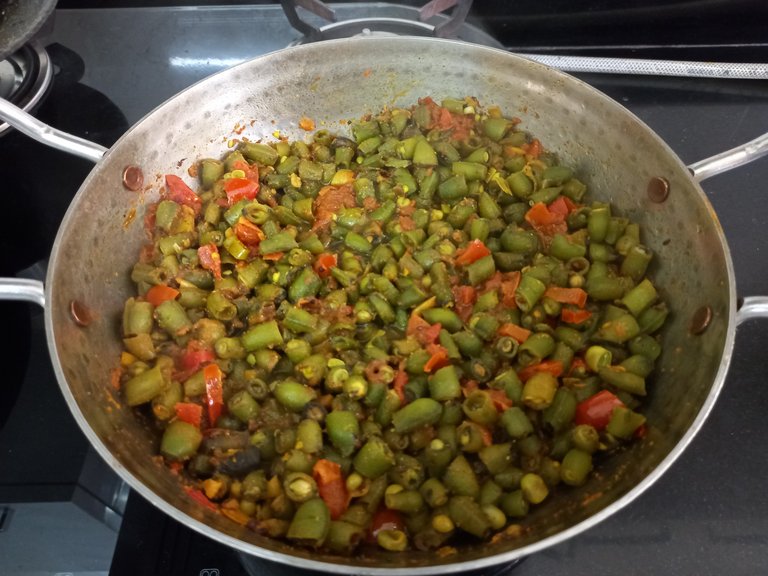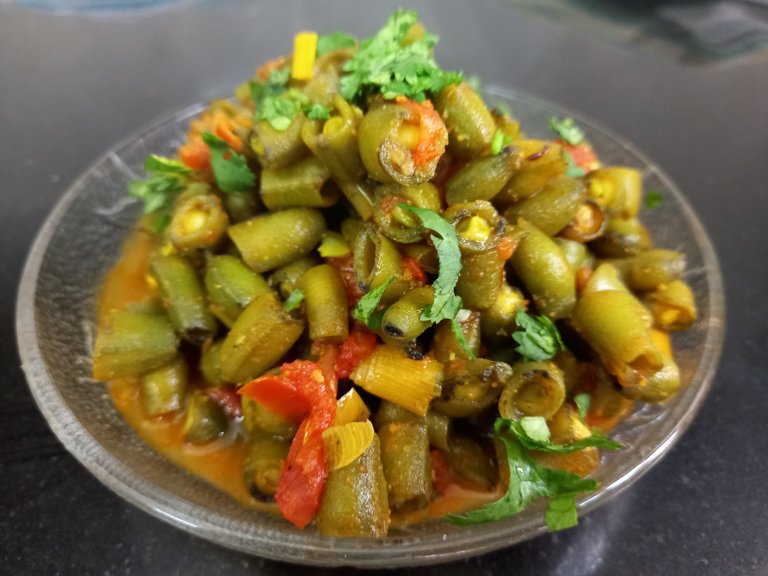 ---
Serve Hot with Steamed Rice, Chapati, Parantha or any bread of your choice!!
---

---