Hello Fellow Foodies,
Didn't know what to share today so I picked a few food pictures from random food places and decided to write a little about each.
Mid-Week Takeout Treat
My wife sometimes buys this box of hand made steamed pork bun (butaman,nikuman). Apparently they are a popular treat in the Kansai area of Japan. They are made and sold by 551 Horai.
A box of 10 steamed Pork buns.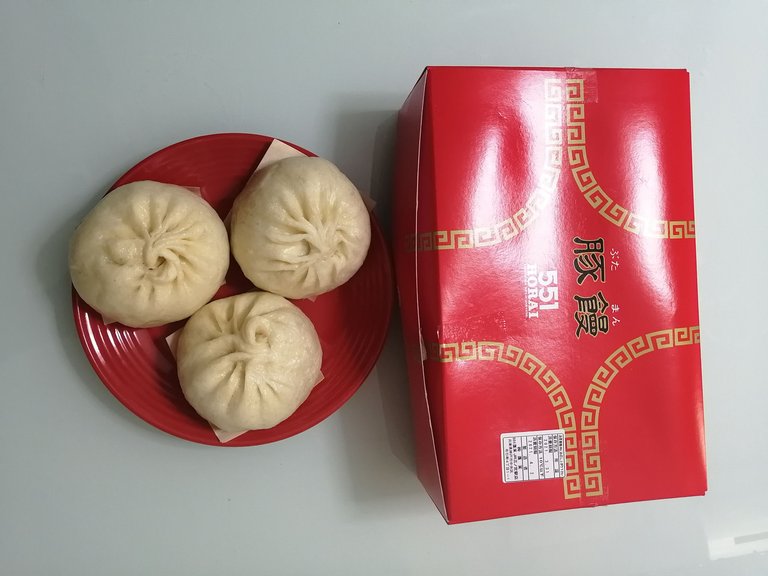 Family Restaurant
Here is one of the family restaurants we sometimes go to. The prices are affordable and there a variety of food options to choose from. They also have a drink section which tends to be a self-service section of the many family restaurants here in Japan.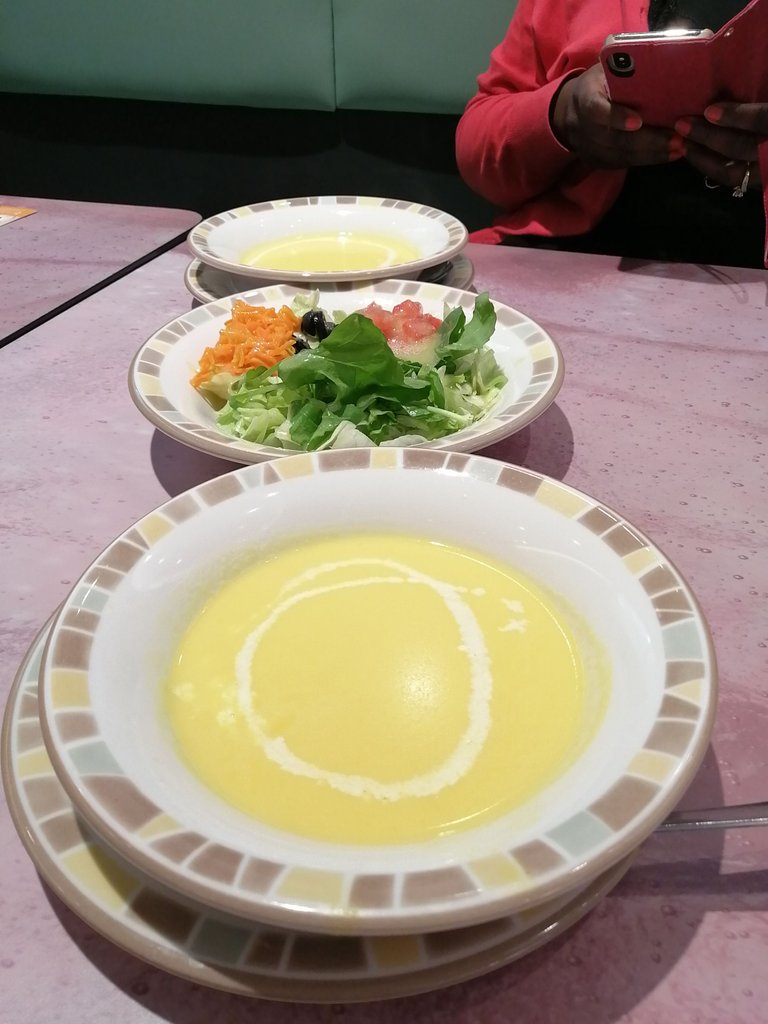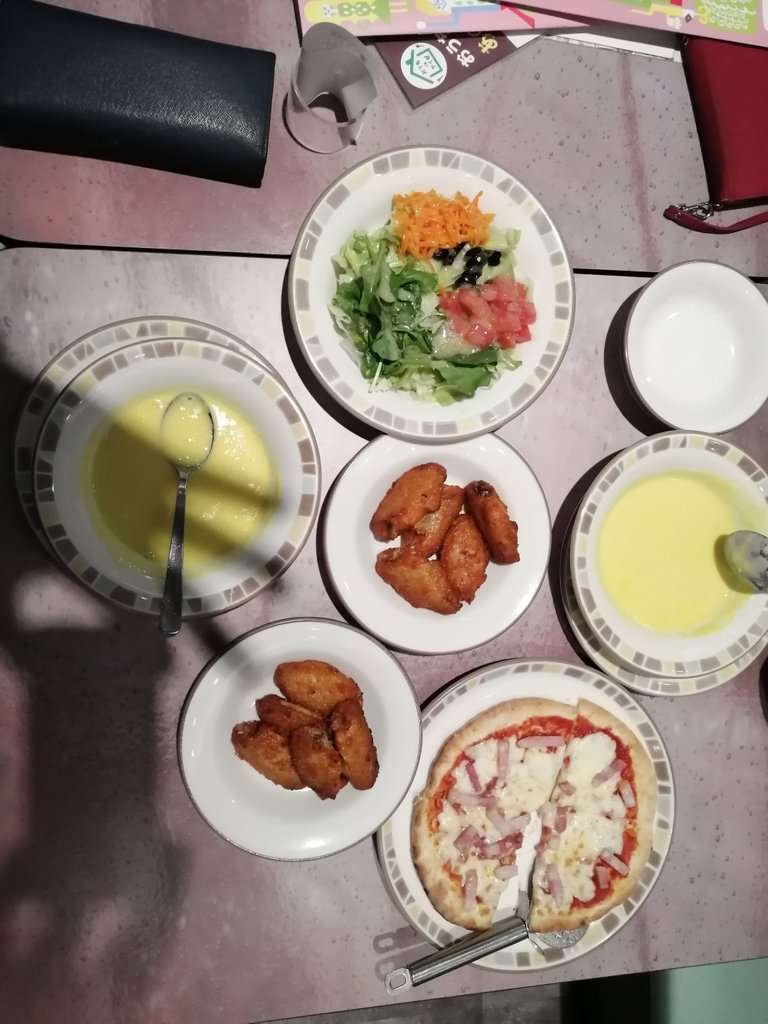 *Corn soup, vegetable salad 🥗, fried chicken wings, pizza and rice 🍚 *
Random Cherry Blossom viewing shot from this week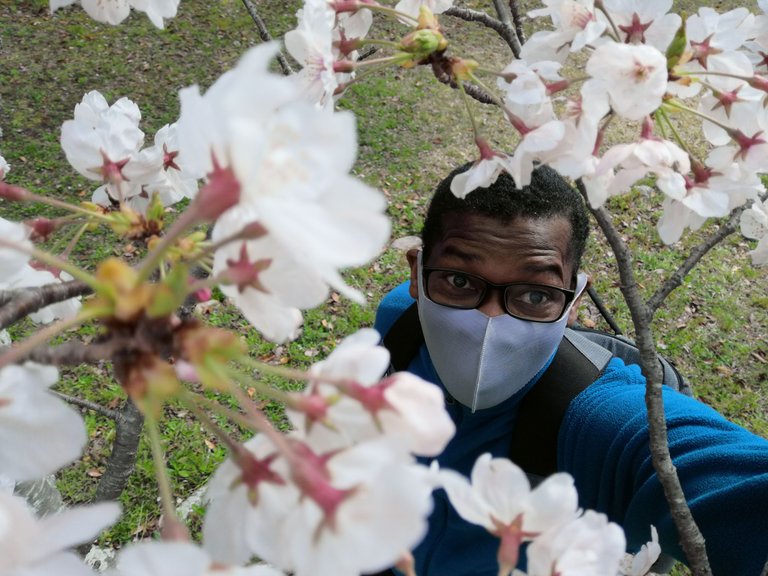 Ryokan Restaurant Breakfast
This breakfast was served at a Ryokan we visited in Wakayama Prefecture. A Ryokan is a Japanese style hotel which usually has an onsen (hot spring bath). The restaurants tend to serve set multi course meals for dinner.
Breakfast Menu: Miso soup, A slice of orange, tofu,chicken,eggplant, small fish, cucumber, pickled plum, egg, a mix of ground provision and tea.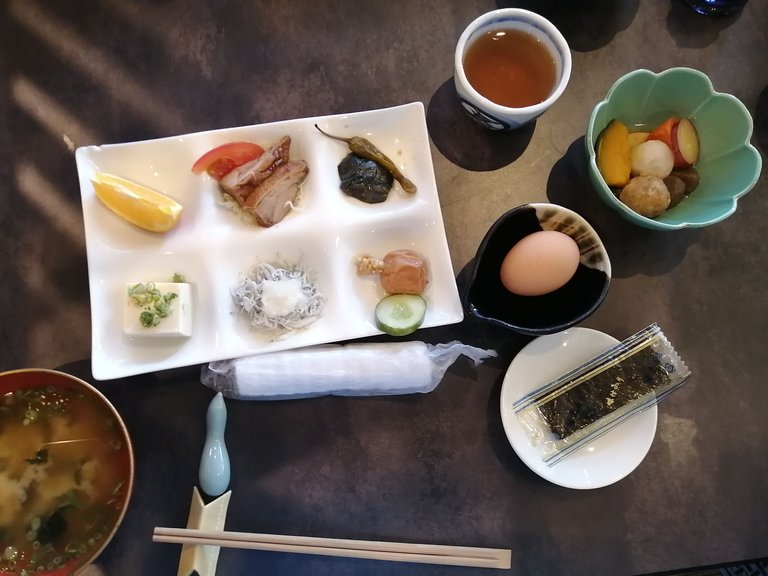 Stay connected, stay blessed.