Hello Hivers,
Today's post is a combination of some dishes I had as well as a few photos taken at some outdoor spots we visited during this beautiful season.
Beef steak with vegetables and rice at a family restaurant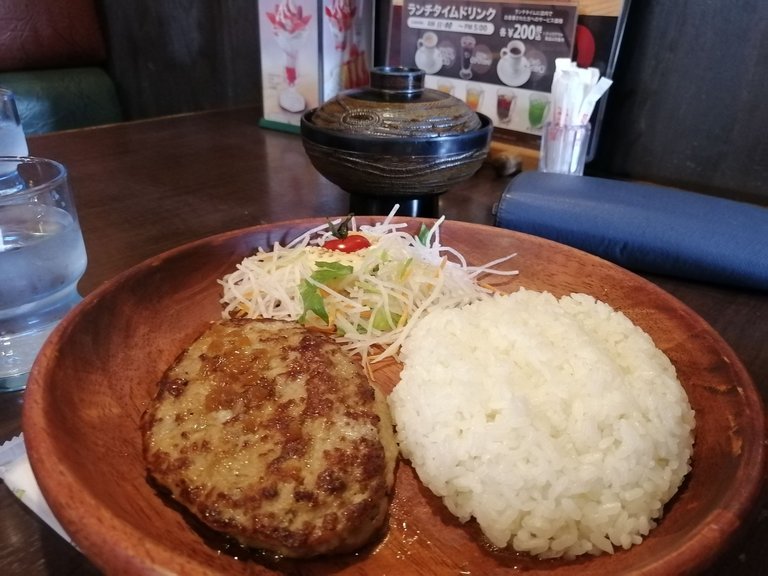 Miso soup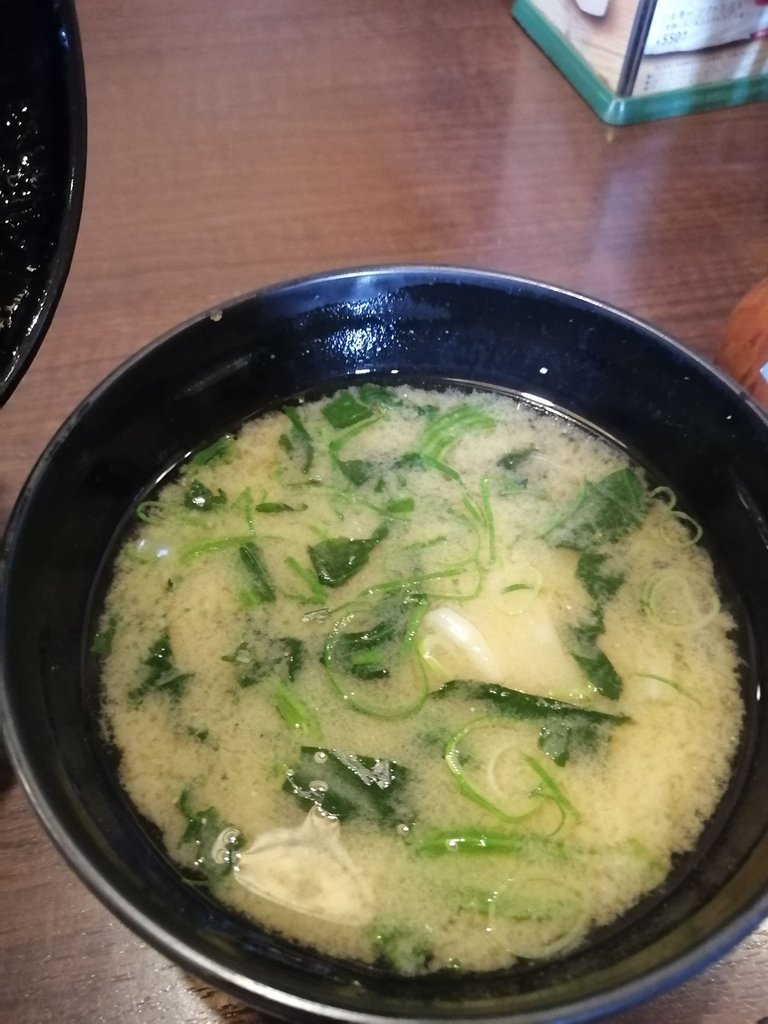 Dessert:Pancakes with banana, ice-cream and chocolate syrup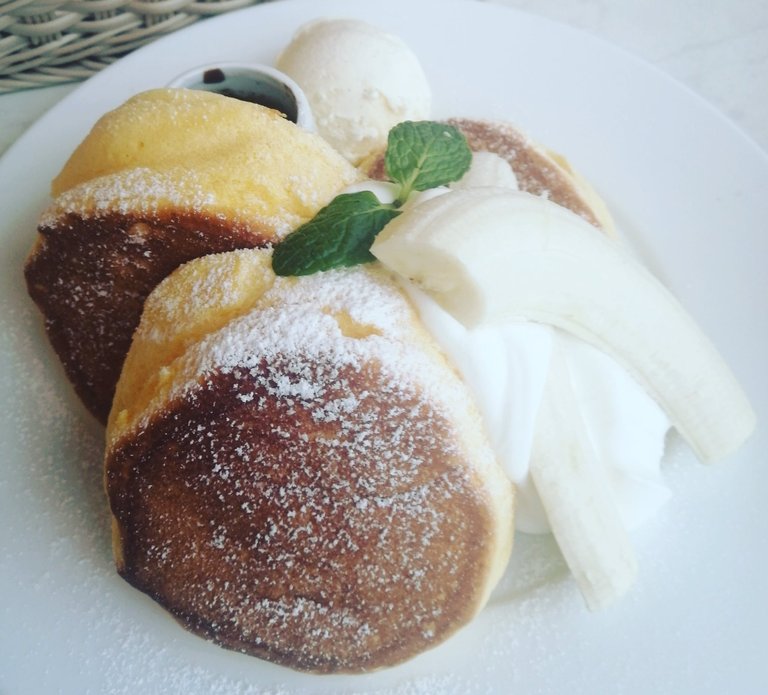 The Great Outdoors: We visited this municipal park on Awaji Island. It had lots of wide open space, and a huge free park with many play areas for children. Another section of the park had zip line and climbing attractions. A few attractions were also under construction 🚧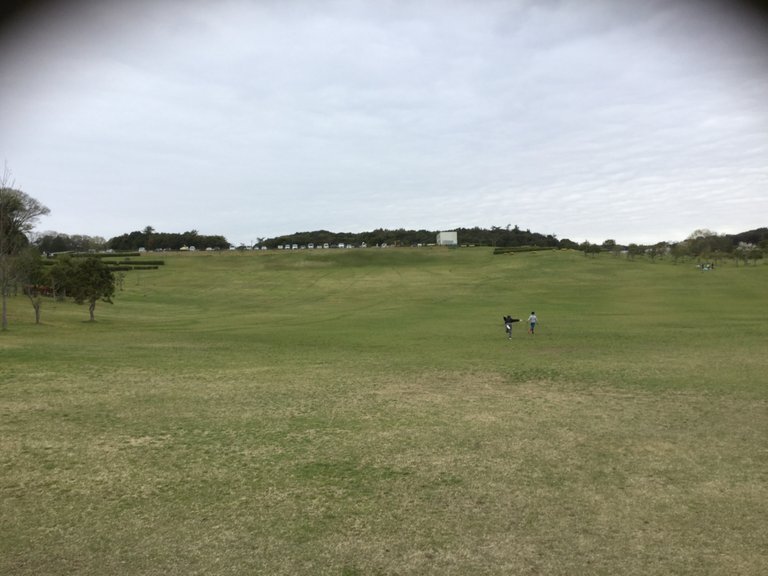 There is a small person hiding somewhere is this picture. Can you see him?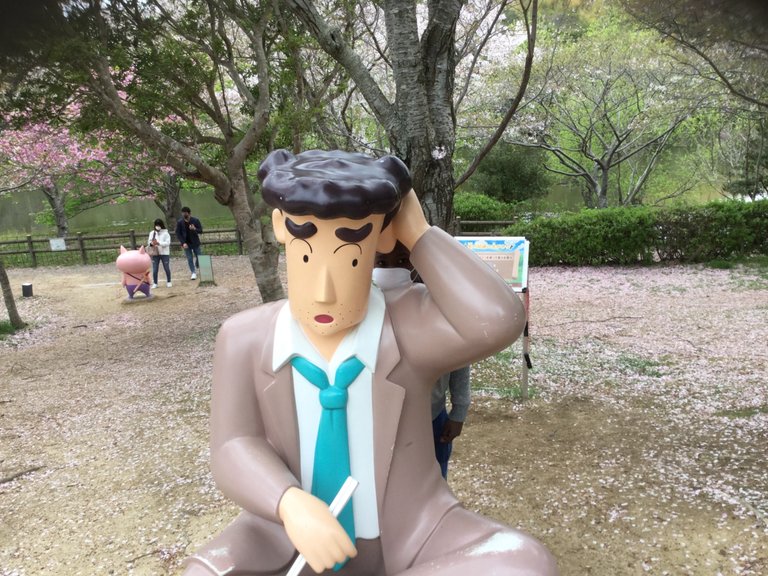 Can you see two children standing in the middle of that big open green space?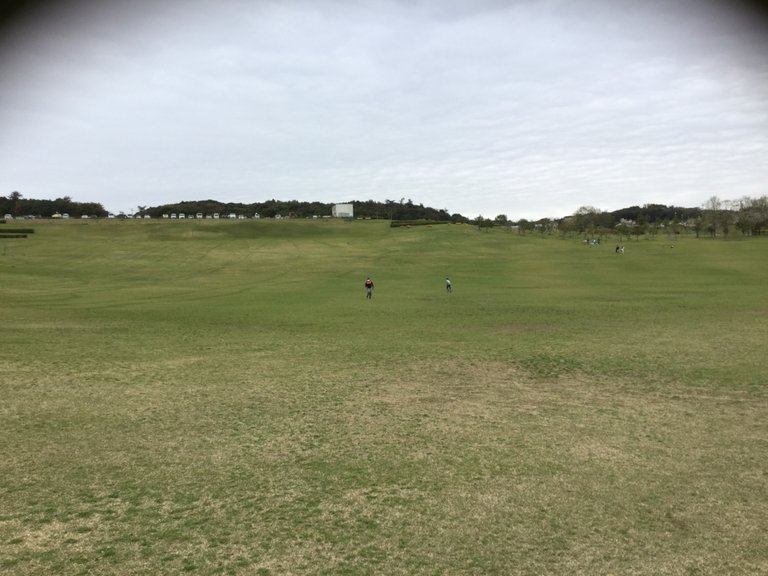 We were happy to see this lovely group of Cherry Blossom trees that had not yet shed their flowers 🌸.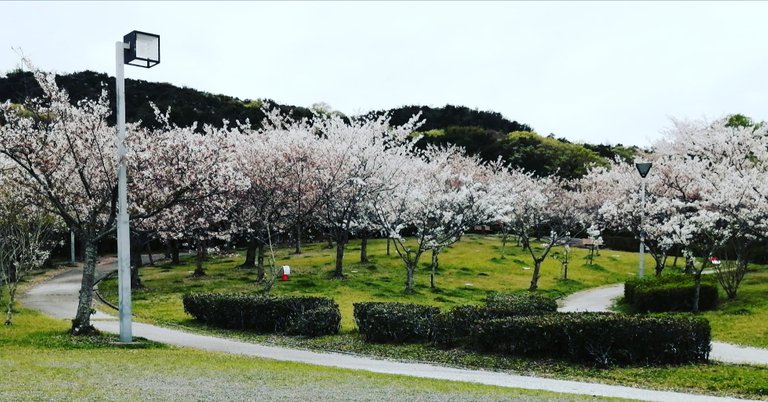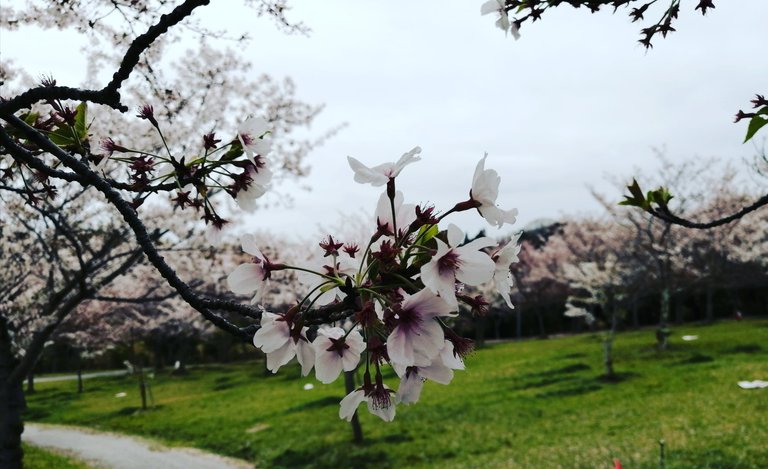 We visited this lovely seaside cafe on Awaji Island 🌴. They serve coffee and the awesome fluffy pancakes a few pictures above. It's also a great place to have breakfast. We've tried to visit this cafe before but there are always very long lines to get in. The name of the cafe is Happy Pancake. At Happy Pancake seating can be indoors or outdoors but you will have a view of the sea wherever you sit. When we visited, people were queuing up for indoor seats so we opted to sit outside to avoid waiting.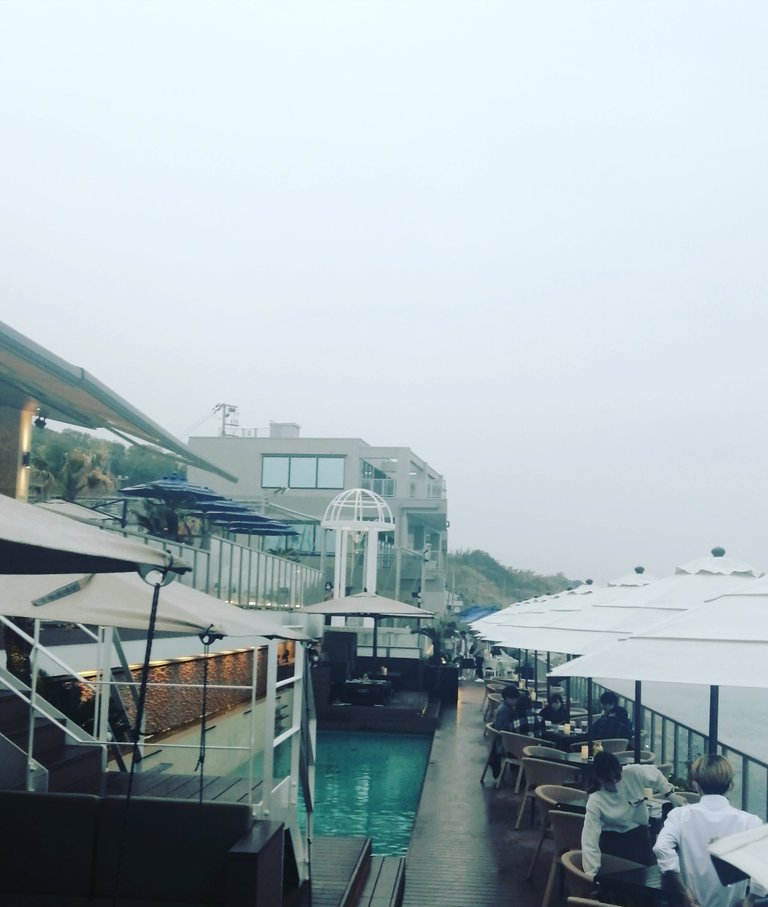 This Massive Swing facing the seas outside the Cafe is a popular photo spot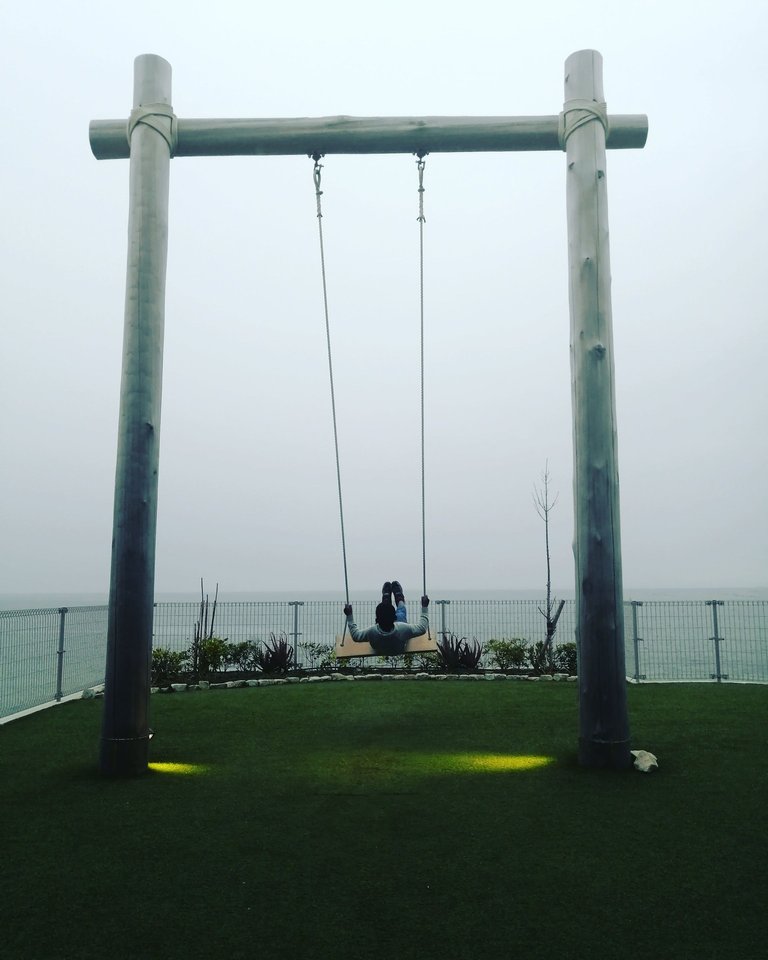 If you are ever in Japan, be sure to visit Kobe and Awaji Island