---
CAP CAI (STIR-FRIED VEGETABLE DISH)
My Today's Best Pick Menu
---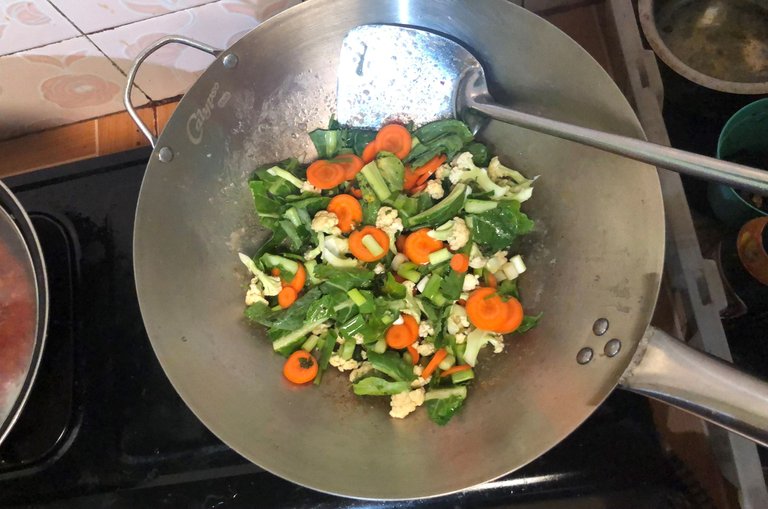 Hello, I'm back with another cooking post!
Today I want to write about another favorite homecooked dish of mine called Cap Cai. It is a stir-fried vegetable dish that is simple to make yet still tastes bomb. You can make it soupy or dry depending on what you like the best. My family usually have the soupy one and in this post I'll show you how to cook a refreshing Cap Cai suitable to enjoy for daily meals or even Iftar.
---
Below are the ingredients you need to prepare for cooking Cap Cai:
10 green chili peppers
Half the size of onion
5 cloves of garlic
7 small red onions
1 cm long of ginger
Carrot
Broccoli
Napa cabbage
Flavor enhancers (I use a local brand Royco)
Salt
Oyster sauce
Meatball (optional)
Another optional additions: shrimps, chicken, beef, etc.
---
The first step you need to do is to grind red onions, garlics, and ginger using a blender machine and make sure all the onions and green chili peppers have been sliced into thin slices. Then put grinded red onions, garlics, and ginger into a heated frying pan with cooking oil. Stir fried them for 2 to 3 minutes and pour the oyster sauce in just enough. The oyster sauce is essential for the flavor.
After that you can add the sliced onions and green chili peppers into the frying pan and stir them again for another minute.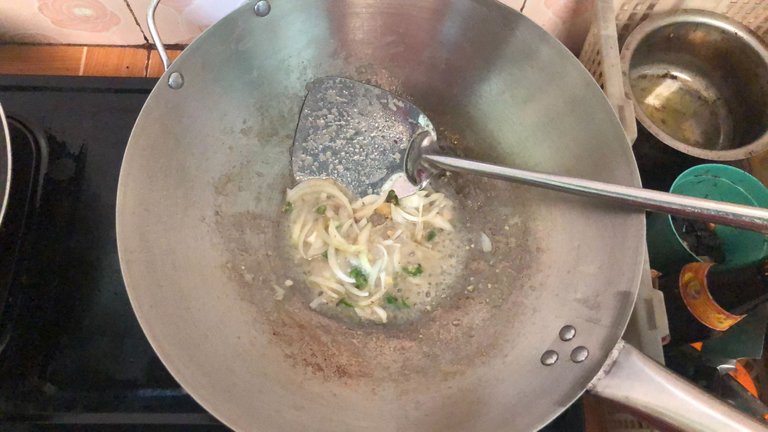 Next, add the main vegetables (carrot, broccoli, and napa cabbage) but make sure they all been washed clean first. Put the salt and flavor enhancer at the same time and cook them for 4 to 5 minutes or until the vegetables are about 75% cooked. If you want to make it soupy, pour some water in before going to the last step.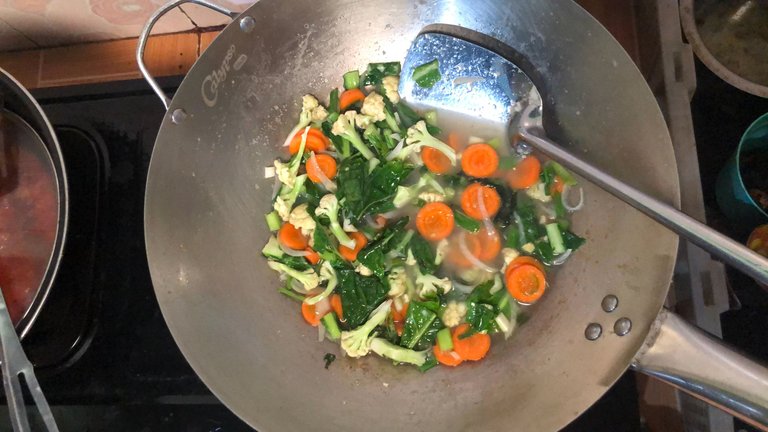 Lastly, insert the sliced meatballs as the optional addition to the Cap Cai and let it cook until all the ingredients become quite soft. I'd recommend to use pot's lid so it will be cooked really well. And it's ready to be served!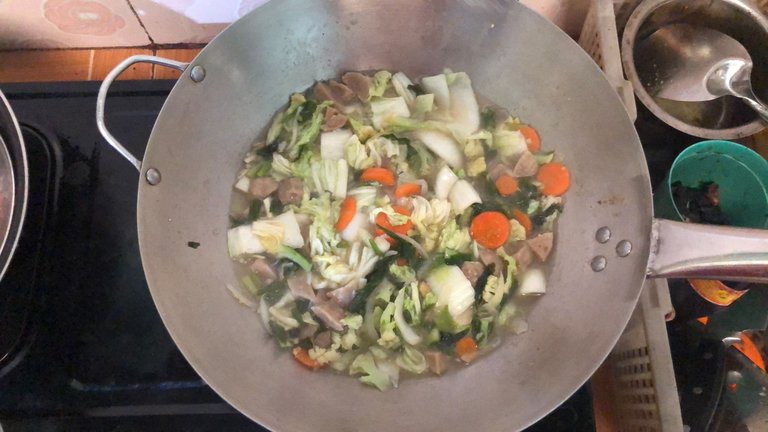 ---
If you like this post, don't forget to upvote and leave some comments. It would be really appreciated. You can also follow me to get updated with my posts. Thank you!