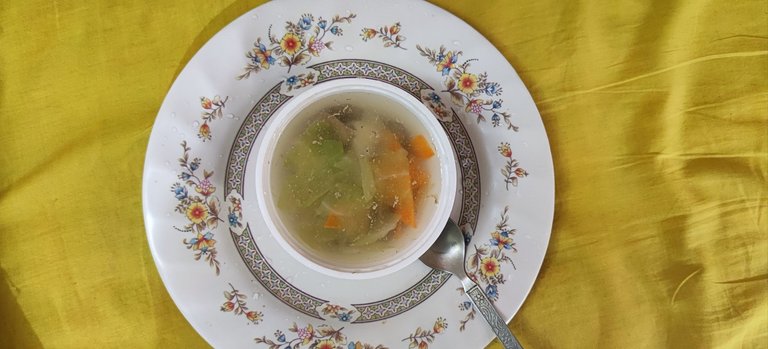 My stomach hasn't been feeling good lately so as for today I thought why not go an entire day on soups and instead of 3 meals a day I eat 6 soups a day with some bread of course. So since I tried a Vegetarian Manchow Soup recently today was a day for some Clear Soup and I really wanted to have some Chicken Clear Soup so that's exactly what I tried to make.
I say I tried because I was making Chicken Clear Soup but oddly enough the Soup kind of lacked the Chicken flavor. I used Chicken, Cabbage, and Carrots to make my Soup with of course some spices as well but I feel like I kind of lacked a lot of chicken flavor in my Soup.
No no, I wasn't stingy on buying extra chicken for my Soup it's just that I had never made a Chicken Clear Soup so I clearly miscalculated the amount of Chicken I needed for my Soup. So long story short today I had a Vegetarian Clear Soup with a couple of bits of Chicken in it.