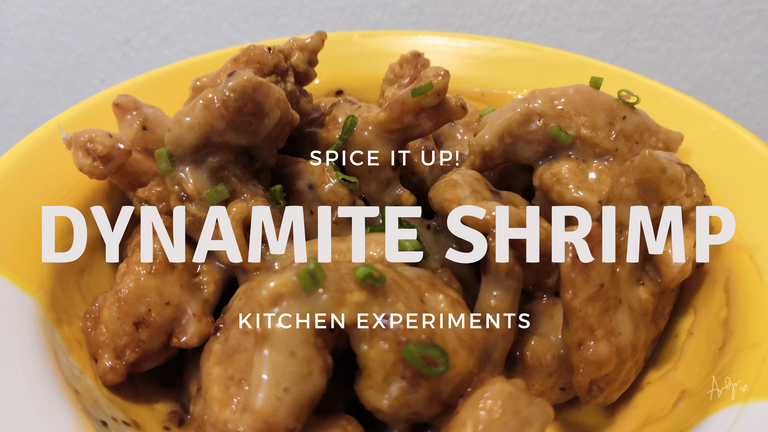 Seafood Cravings: Off The Hook Restaurant
It's been a week of seafood cravings, and thankfully getting to fulfill those cravings. No, I should say, it's been months since we last ate at our favorite seafood restaurant and we'd really want to go back but never had the chance. My children are not very excited about fish and other seafood so it's just hub and I who enjoy when we go to that restaurant (hello, unlimited rice! LOL).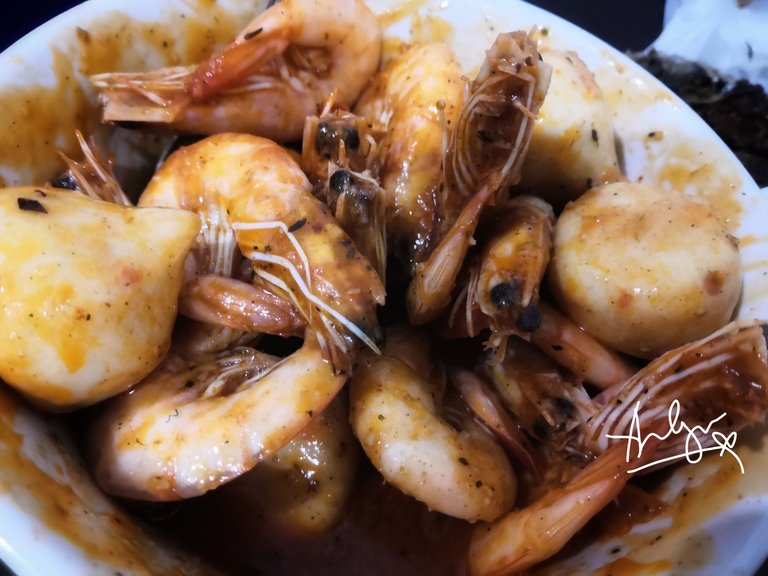 Shrimps & Crab Balls in OTH Specialty Sauce
Then hub's friends gave us fresh shrimps - about a kilogram, I think. I thought of what to make of them and Off The Hook Restaurant (our favorite seafood restaurant) came to mind. We won't go and eat there, but instead, I would order one of their appetizers -- crab meatballs. The crab meatballs would come in your choice of one of their specialty sauces so I ordered one serving of the crab balls to mix my shrimps with. And bam! We already have the Off The Hook taste in the comfort of our home.
PF Chang's Dynamite Shrimp
OMG, I can't remember the last time I ate at PF Chang's. Since I still have more shrimps in my freezer and I don't intend to keep them there for long, I decided to imitate my favorite appetizers from PF Chang's -- Dynamite Shrimp! As the name suggests, it is a spicy shrimp dish.
The first step is to cook the shrimps tempura-style. Clean the shrimps - remove the shells and devein. Prepare the ingredients for the tempura batter:
cornstarch
all-purpose flour
salt & pepper
paprika powder
egg
Coat the shrimps with the batter and then deep fry until golden brown.
Once the shrimps are cooked, prepare the sauce. Originally, it requires sriracha sauce which I did not have at the time so I made my own version of it. For this you will need:
mayonnaise
brown sugar
salt to taste
Simply whisk together all the ingredients until the sugar is completely dissolved. The spiciness would depend on your preference so adjust the quantity of the chili as necessary. I made 2 batches, one just mildly spicy which is suitable for my children, and the other is very spicy, for hub and me.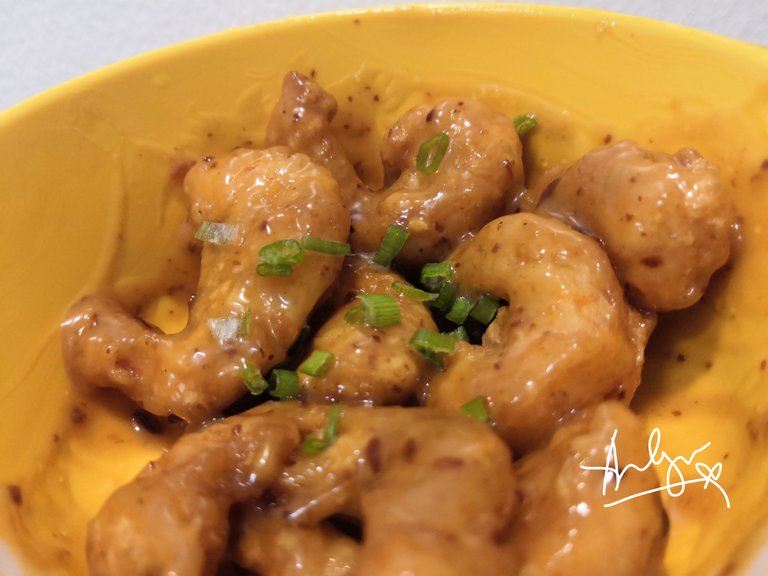 It really turned out really great. I'm so happy with my new kitchen discovery. My two elder children also enjoyed it. That's a feat, considering they are not seafood fanatics. While hub and I had to fight all the strong urges to indulge in rice! Lol.
I'm sure going to make this again, although maybe next time I will buy the peeled and deveined shrimps already. That will save up lots of my time.
How about you? Do you love seafood too?