Until now I am looking for snail in the market. I crave to eat "KUHOL" or snail. I would like to cook "Ginataang Kuhol".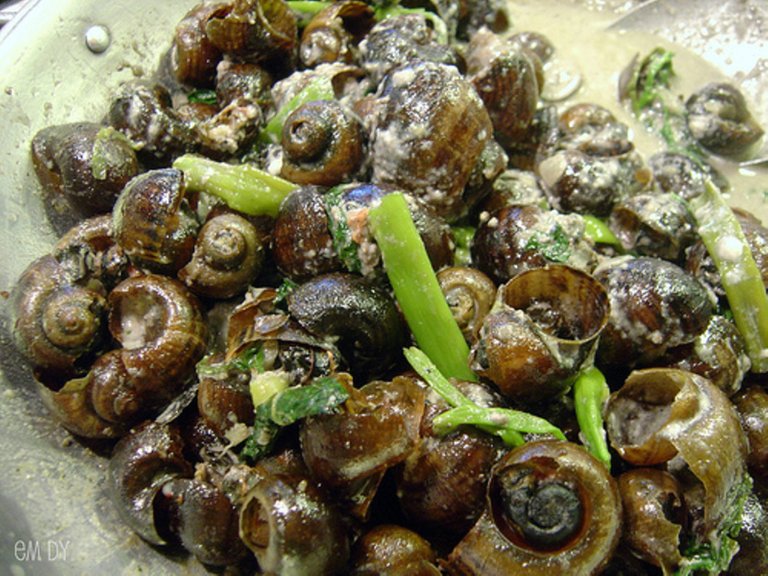 To others, "Ginataang Kuhol" or "Filipino Snail Stew" is an exotic food but actually it's not. These snails are commonly found in the rice field. Its population grows faster after the rice planting period. Farmers sees these snails as destruction to the rice field, so they collect them and cook it.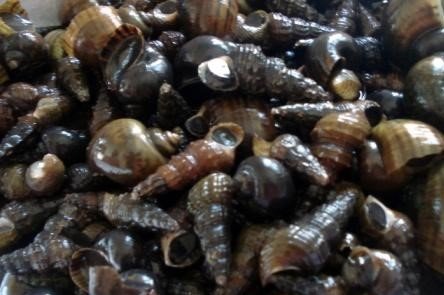 These snails are commonly given as duck food. There are plenty of these snails near duck farm. They said that snails as food for ducks can help ducks to grow in numbers faster.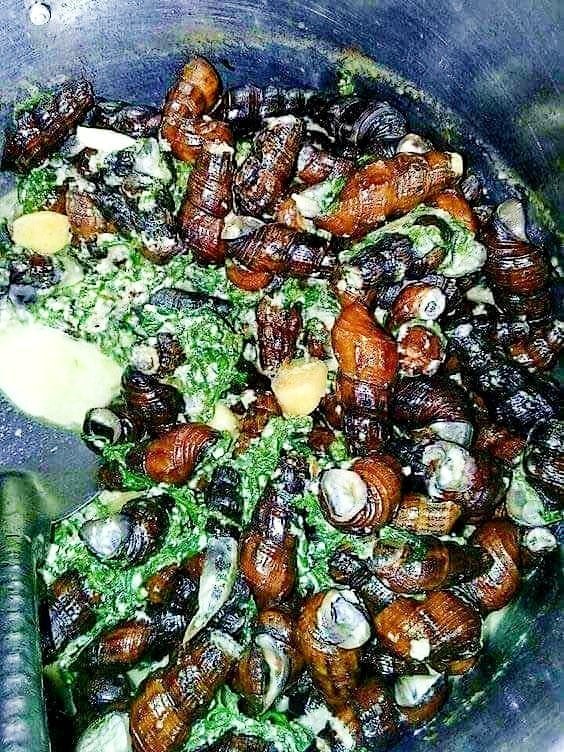 However, Filipinos are having fun eating these snails by cooking it in coconut milk (ginataan). The shell must be cleaned thoroughly first to remove the dirt and slime. Soak the snails for few hours in water with cornstarch or flour to induce them to regurgitate undigested matters. For snail with pointed tail, break the tail with a knife to loosen the meat, then wash them thoroughly again before cooking. Included below are the ingredients and cooking procedure.
Ginataang Kuhol is very popular among Filipinos because it is challenging to eat. One must suck it to get the meat. There are snails, even the tail was cut, the meat won't come out easy. Sometimes you need to use tooth pick to get the meat inside the shell. When you suck it, the meat together with the coconut milk will enter your mouth and it taste very good. The coconut milk taste a bit sweet.
I remember when I was at my grandfather's house in our farmland, they used to get snails from the rice field and give it to my grandmother to cook. In the afternoon, the farmers grouped together for a drinking session and Ginataang Kuhol was their meal.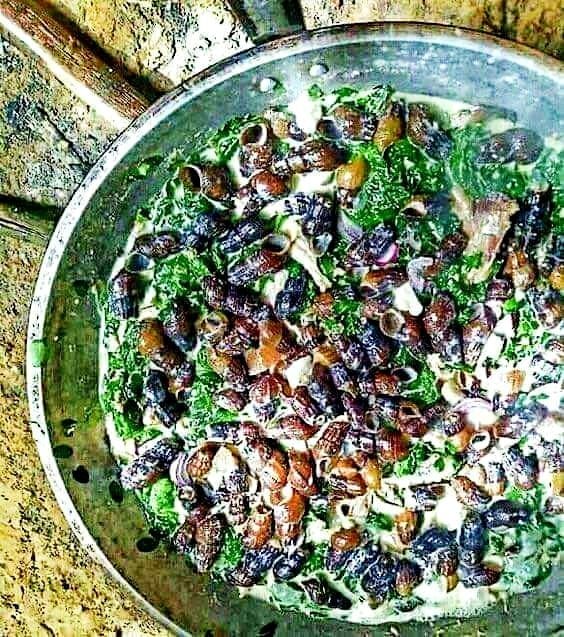 HOW TO COOK FILIPINO SNAIL STEW OR GINATAANG KUHOL
Ingredients:
1 kilo of Kuhol or snail
4 cups of coconut milk
3 garlic, crushed
1 medium size onion, sliced
1 ginger root, juliened
1 green pepper
4 red chili pepper
1 table spoon fish sauce
salt and pepper
cooking oil
Procedure:
Clean the shell of the snail. Soak in water with small amount of cornstarch for 2 - 3 hours to remove undigested matters. Break the tail of the snail to loosen the meat. Wash thoroughly. Set aside.
Saute garlic, onion and ginger.
Add Kuhol, green pepper, red chili pepper, fish sauce, salt and black peper.
Add coconut milk, cook until the coconut milk is tick and oily or until the dish is done.
Serve.
Note: you can add mustard or green vegetable to it to make more healthier.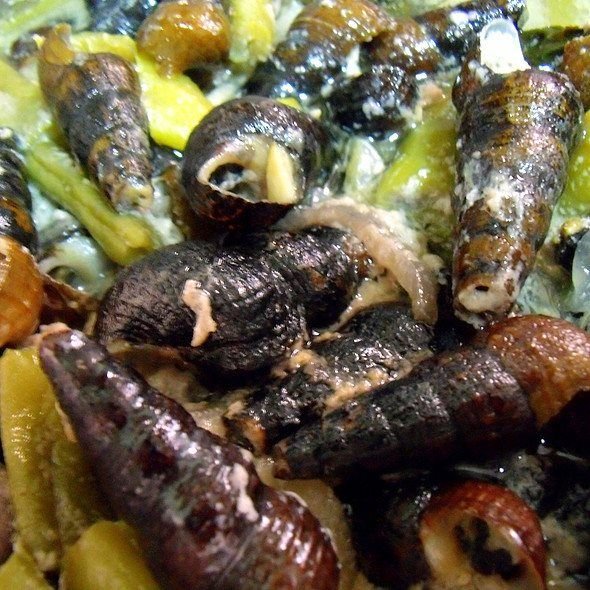 I hope you enjoy your meal with this recipe. Happy eating. Enjoy blogging. See you in my next food blog.

image source: Pinterest.com, Facebook.com, Cookeatsahre.com and sweetbytebybang.com
PhotoVlogger


---
Subscribe To My Channels
---
Originally posted on ar2r. Hive blog powered by ENGRAVE.