Toasts With Nutella and Fresh Fruits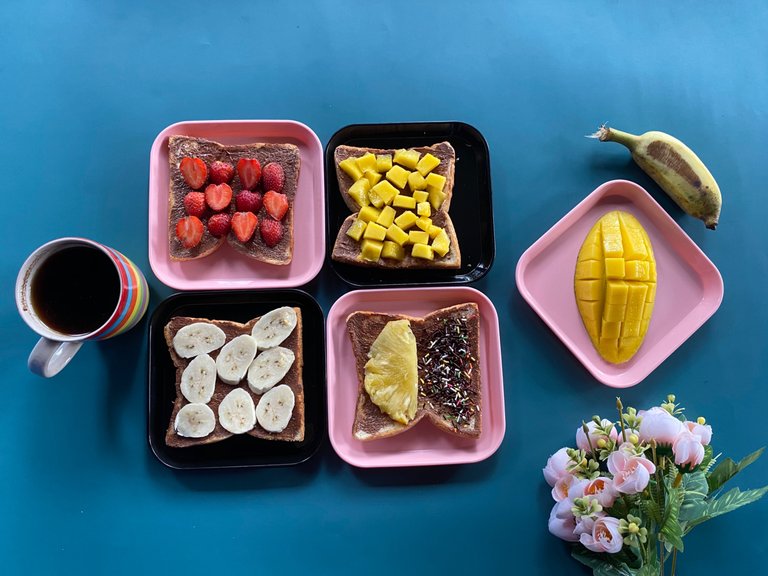 Hi, today and now and the present. Hopefully, we can always find good things to be grateful for today. And luckily, my jam jar was still full. Smile.
The first thing I'm grateful for today is that I woke up not too late. Well, I learned to be a morning person and want to sleep at night on time. At least I'm working on it. I want to stop to sleep late at night. I think this is the right time to reschedule all my online activities for my better health, or rather I want to create more new activities offline.
---
---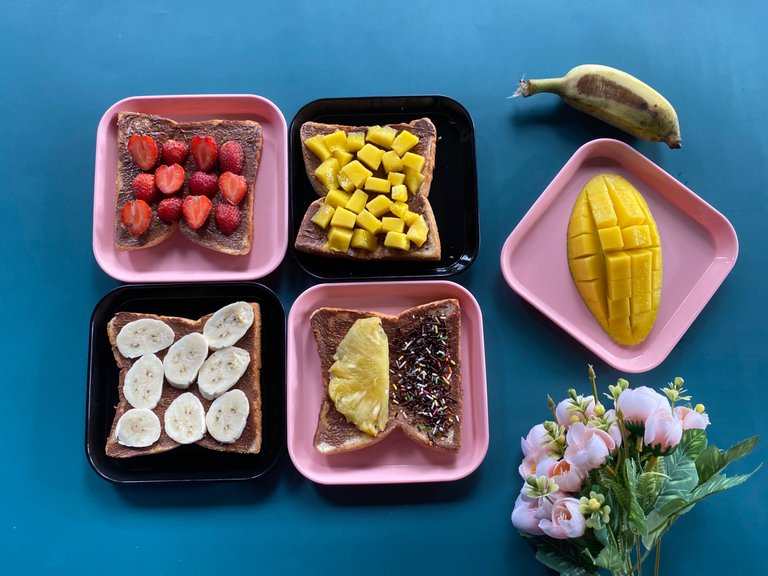 Well, getting up early in the morning is a sign I can make breakfast in peace. I often skip my breakfast if I wake up late. Sometimes I have breakfast at lunchtime, and lunch at dinner time. That's really bad, right? That's why I want to start a new change.
---
When I wake up not late, I usually make toasts or omelets. This time I will share a variant of toasts that I made some time ago.
---
TOASTS AND BUTTER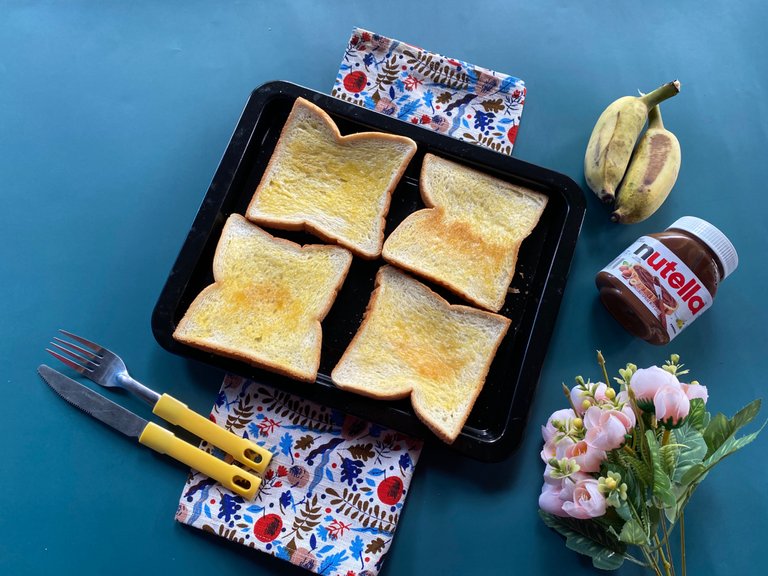 I like to roast pieces of bread not too long. Everyone has a different reference for their toasts. Some prefer it to be as brown as burnt bread, some like the version of toasts like me. How about you? What do you prefer?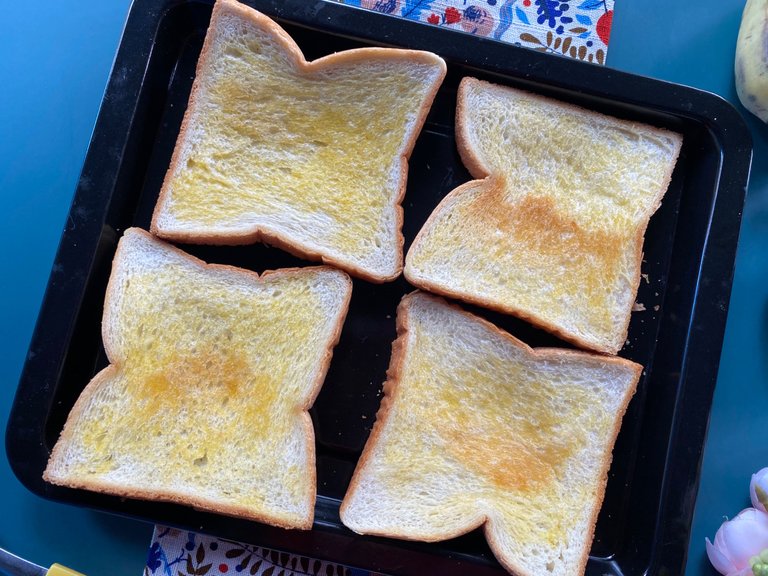 ---
After roasting the bread for a while, I also prepared fresh fruit and chocolate Nutella.
For jam, I honestly prefer the peanut butter variant. However, at that time I bought Nutella with a chocolate variant for plating purposes. So I have to finish this first before buying peanut butter again.
---
FRESH FRUITS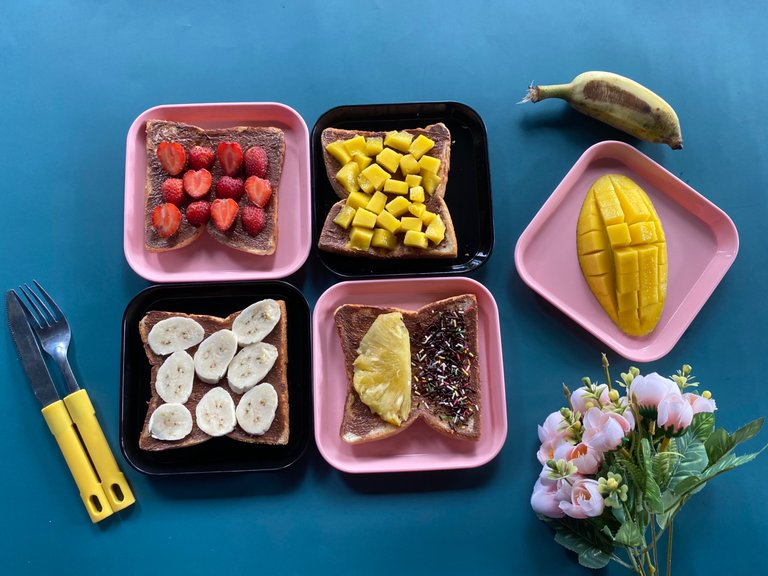 I use local varieties of bananas, strawberries, mangoes, and pineapples. Looks like cheerful summertime toasts. Isn't it?
Chop the fruit, spread Nutella on the toasts, then arrange the fruit on top of the toasts. It turned out to be quite fun. This might sound weird, but I like doing it. Hey, plus some beat music. It made my morning better.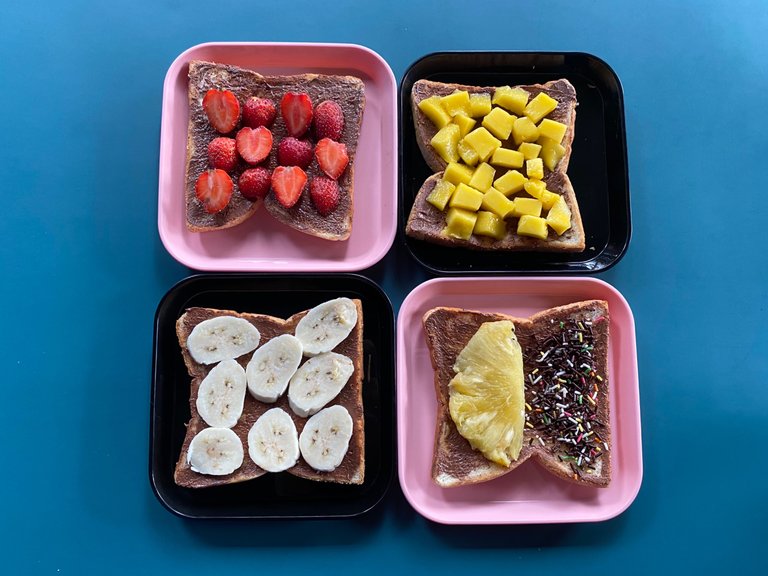 ---
---
---
MY FAVORITE VERSION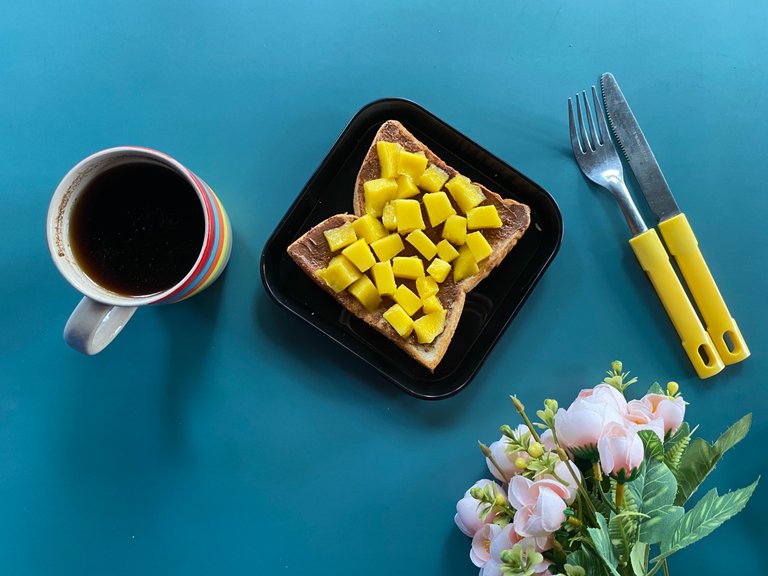 Sweet and fresh from mango being my favorite version of toasts. Well, to be honest, sweet mangoes with good quality in my city are quite pricey. So when I was able to enjoy this version, I felt very grateful and encouraged to work hard, so that I could enjoy the sweetness of mangoes like this again. Smile.
---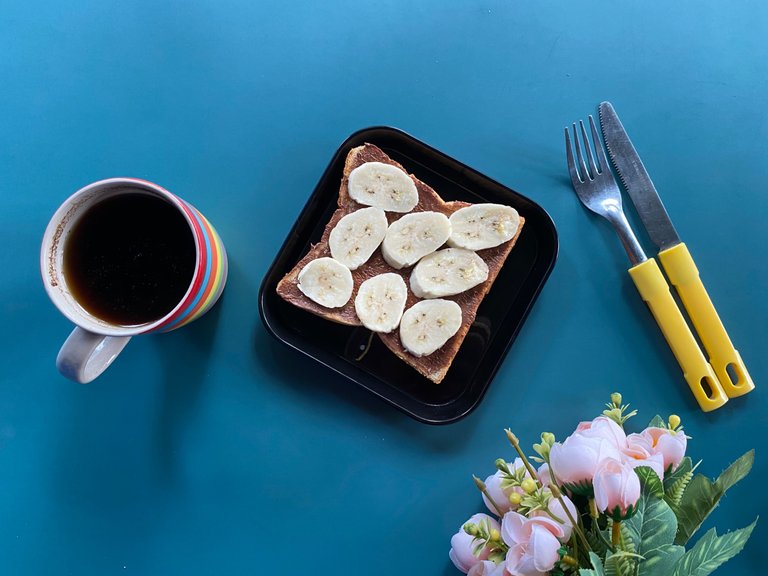 Besides mango, toast with banana topping is also my favorite. It will be even better if the jam uses peanut butter instead of chocolate. But when there's no peanut butter, chocolate Nutella is forgivable.
---
COLORFUL SPRINKLES
How about colorful sprinkles? It can be an option to sprinkle "cheers" on toasts.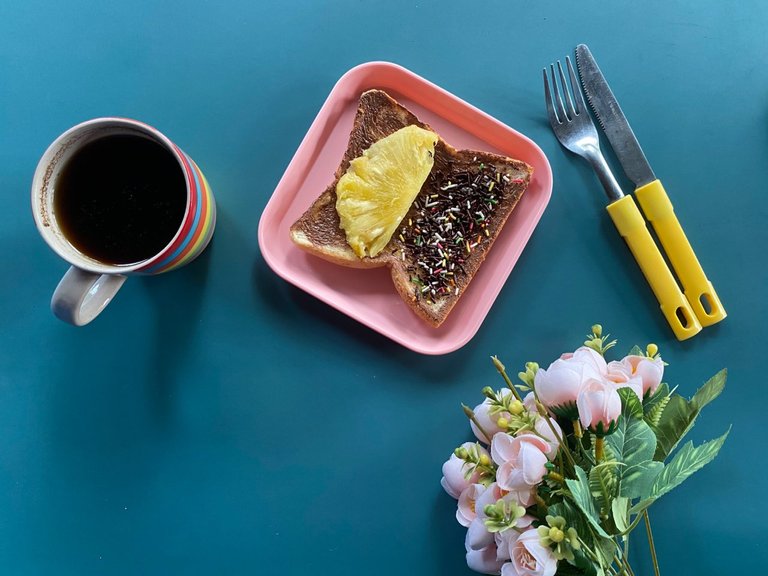 My version of colorful sprinkles this time I combined with a slice of pineapple. I remember when as a kid I was crazy about sprinkles and back then they were very popular.
---
---
Well, those were some variants of toasts with Nutella and fresh fruit that I prepared when I had free time in the morning, (read: not to wake up late).
I hope you enjoy my post this time and I appreciate your feedback in the comments.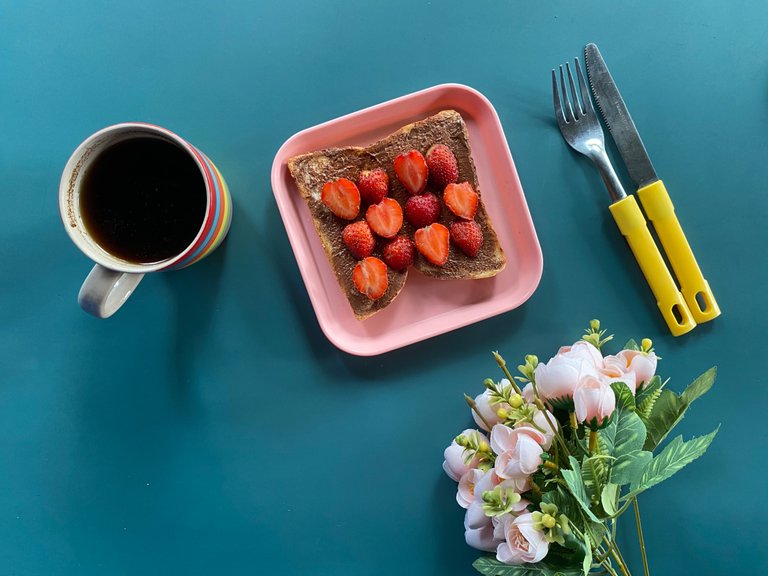 ---
---
---
Thank you for reading my blog and reblog if you want my blog this time worthy of reading by others.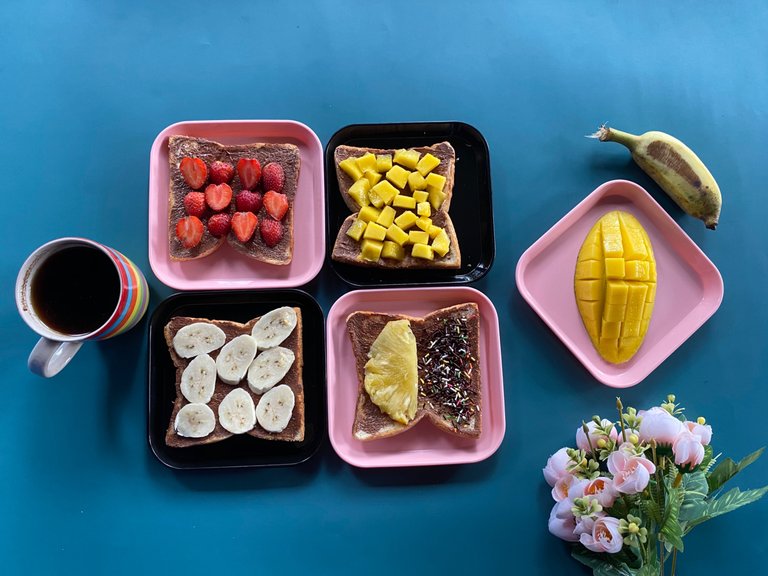 All pictures were taken with iPhone 11.
---
---
---
Best Regards,
Anggrek Lestari
---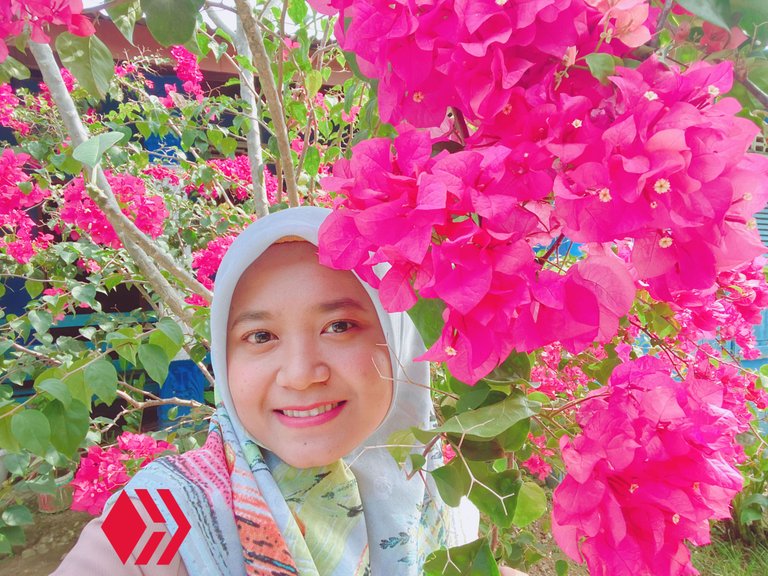 Who is Anggrek Lestari?
Anggrek Lestari is an Indonesian fiction writer who has published two major books. Now She is a full-time content creator. She has a goal to share food content that makes others happy and can get inspiration for foods that are easy to make and contain elements of health.
Make sure you follow her blog as well for some interesting discussions about life other than food.
If you need a copywriter for your projects, Anggrek Lestari will be ready to help you.
Contact Person: [email protected]
Discord: anggreklestari#3009
---
---