Strawberry Sundae, Me Time, and Grateful Moment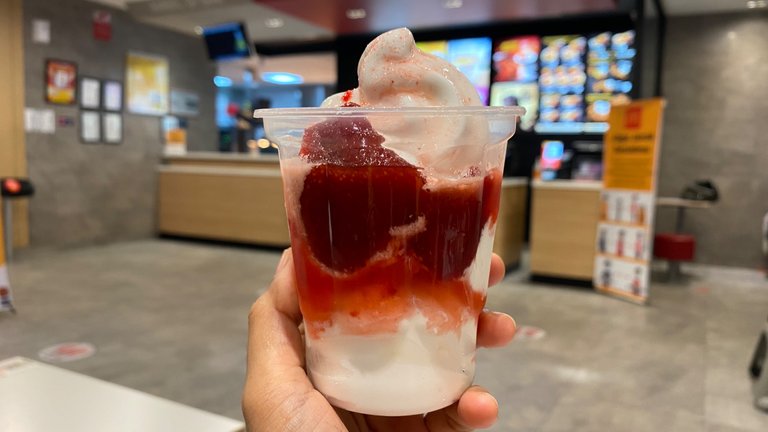 ---
Traveling Alone
Refresh the Mind with the Enjoyment of Ice Cream
---
I enjoy meeting new people but also enjoy spending time alone. Enjoying my favorite food or drink in a public place.
Often, people in public places look at me with a look, maybe it's strange why I look so comfortable in public alone.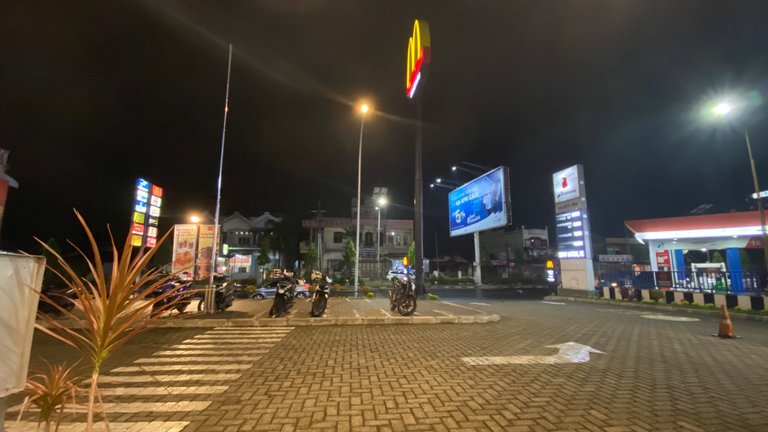 Like this time I spent time at McDonald's in my city. I purposely left the house with the aim of this place.
---
---
---
Strawberry Sundae Ice Cream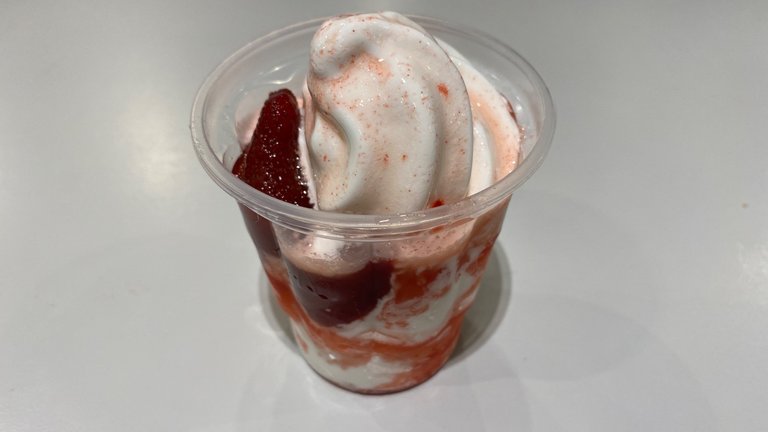 ---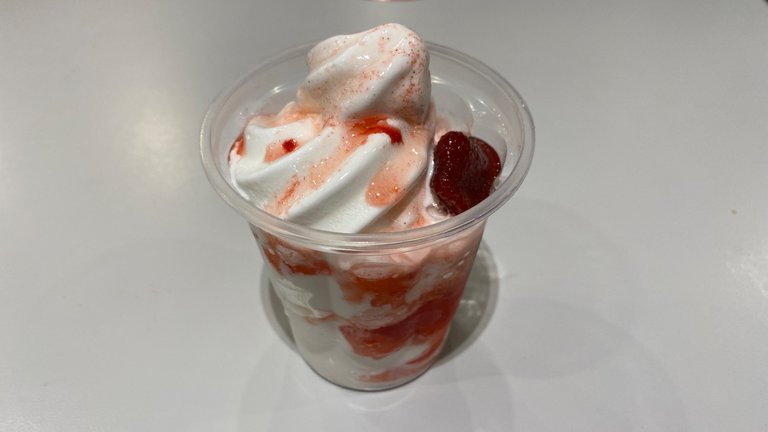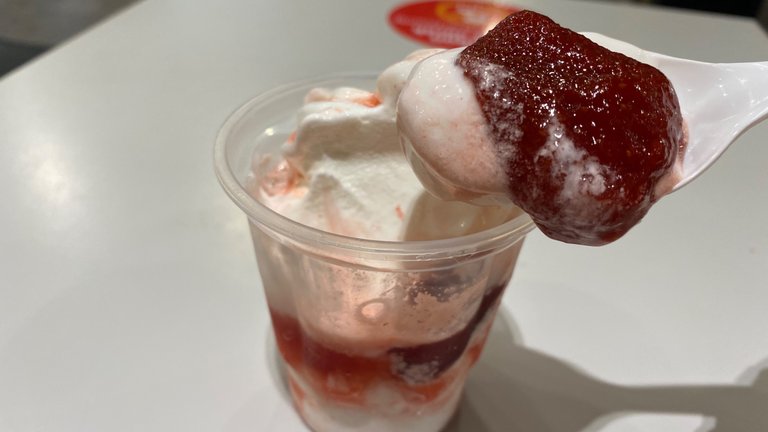 ---
I want to enjoy the Strawberry Sundae Ice Cream served by McDonald's.
So this is where I enjoy my time with Strawberry Sundae and see the people around me.
There are many new things filling my head. It's not just about the enjoyment of this ice cream. But also a lot about very new things.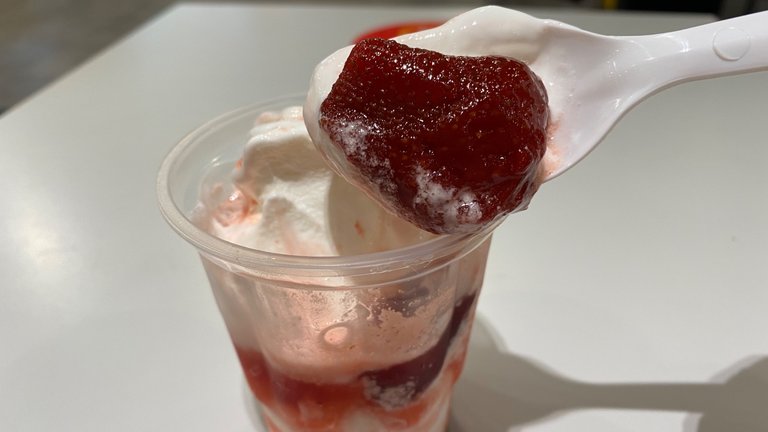 It's so relaxing, and delicious! Somehow I always love McDonald's ice cream texture. Soft but not easy to melt. The strawberry sauce is also quite a lot and it was enough to make my day fun!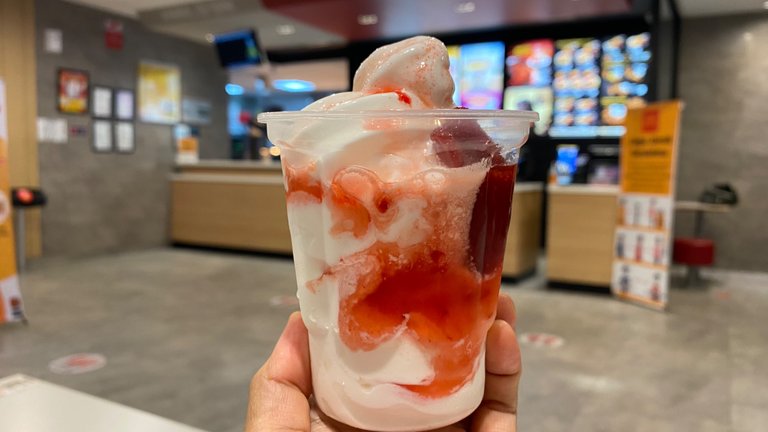 ---
---
---
Calms Noise in the Head
It feels like there is too much noise in my head. With cool, and sweet, and fresh things can help me have a good mood and gradually quiet the noise in my head.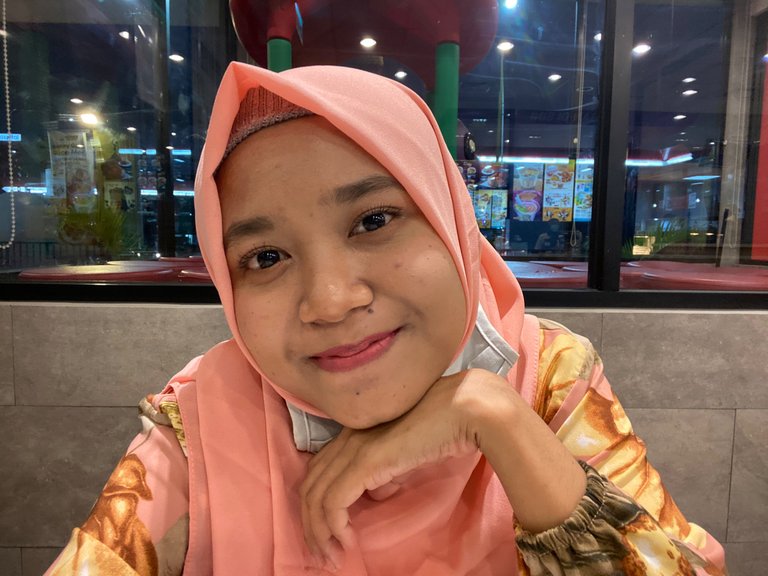 ---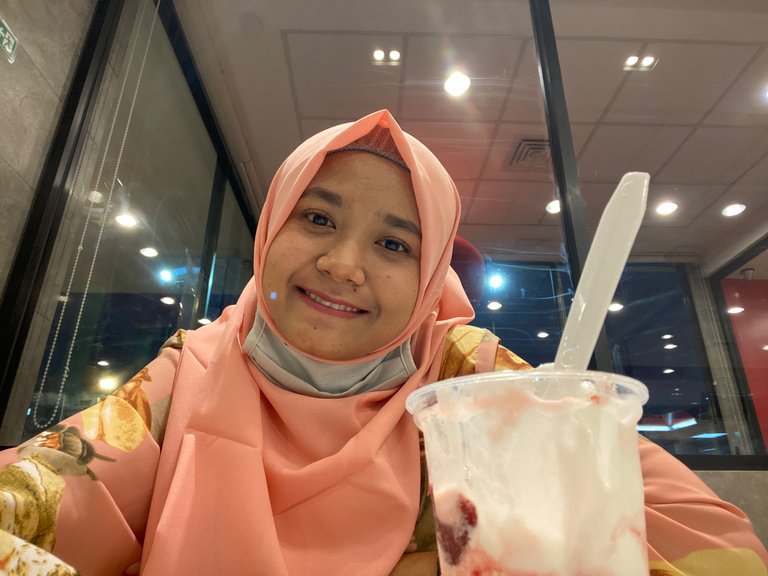 When the noise is muted, it will help me to listen to other good things that are more positive for my ability to pursue my dreams.
Today is a day to be thankful for. It a blessing to feel calm and feel good!
---
---
---
Have you ever felt the pleasure of Strawberry Sundae? And have you ever felt this way alone in public?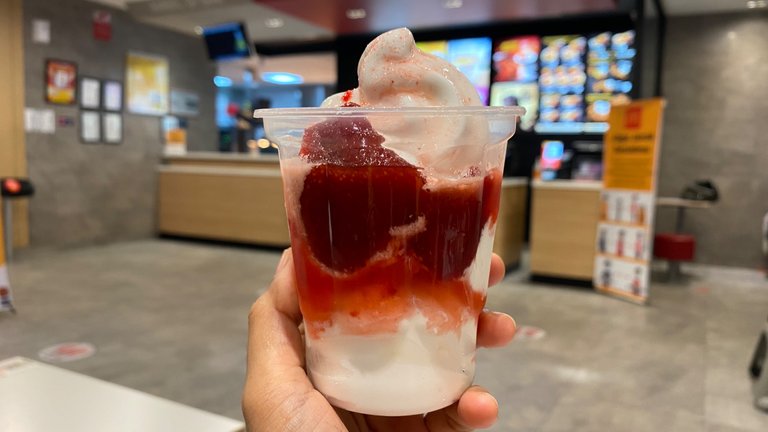 ---
---
---
Best Regards,
Anggrek Lestari
---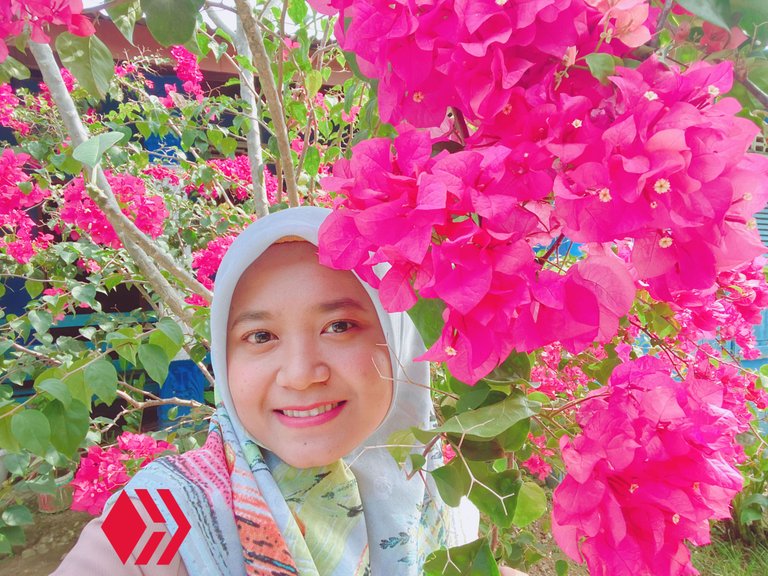 Who is Anggrek Lestari?
Anggrek Lestari is an Indonesian fiction writer who has published two major books. Now She is a full-time content creator. She has a goal to share food content that makes others happy and can get inspiration for foods that are easy to make and contain elements of health.
Make sure you follow her blog as well for some interesting discussions about life other than food.
If you need a copywriter for your projects, Anggrek Lestari will be ready to help you.
Contact Person: [email protected]
Discord: anggreklestari#3009
---
---